I know it's been spring for awhile in Texas, but I just hadn't dealt with my farm back porch because it was a bit of a mess. A broken table, wind blown dust and a few mice had taken their toll. I spent a good day getting it all straightened and cleaned and it was worth it so I could make room for some gorgeous new things. This porch refresh for summer post is sponsored by Birch Lane, who made my porch dreams come true.
First, I replaced my old chairs with these beauties.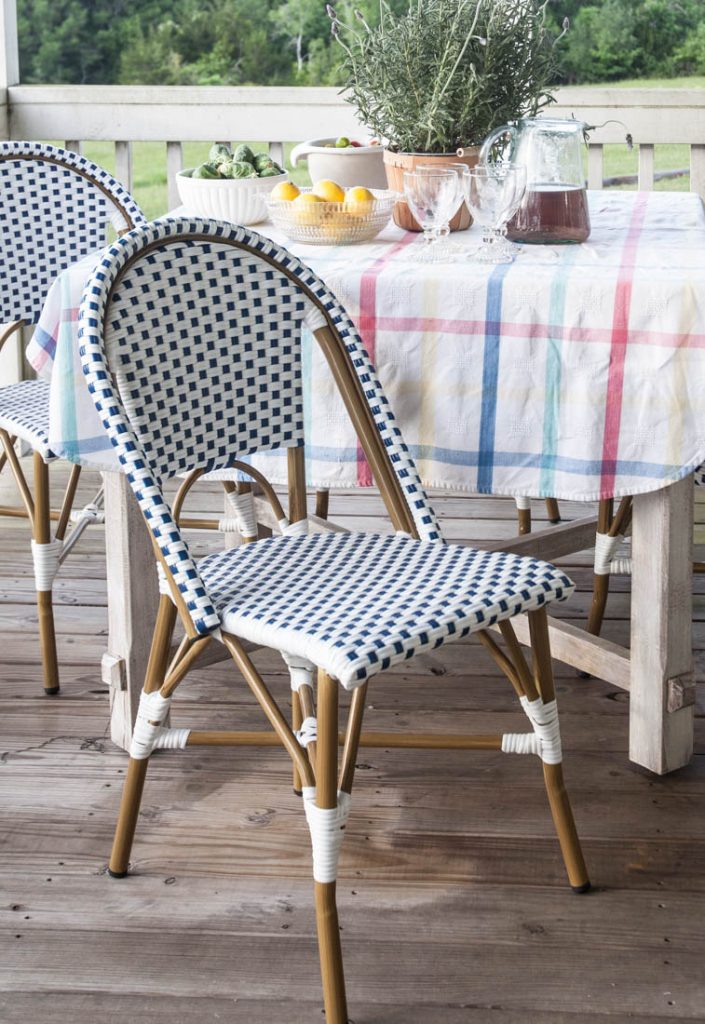 The blue is simply stunning. These chairs bring a bit of Paris to your own porch, and you'll be pleased to know the price is reasonable. The chairs are called Lucia stacking chairs, CLICK HERE. Below, you can see the chairs I used before. They  were great, but didn't have the French flair the new chairs have. The new chairs are much more comfortable also.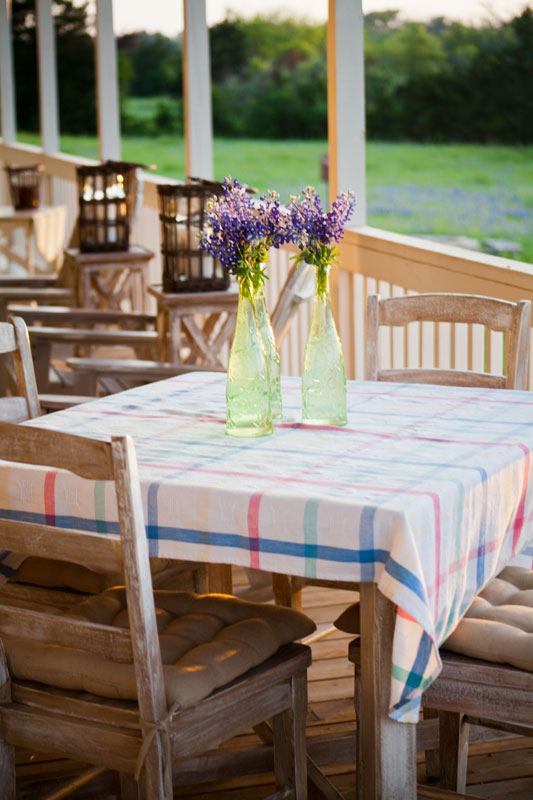 They are so gorgeous, I can't even explain how lovely they are in person. I think these chairs would be equally at home indoors at your dining room table. Why not?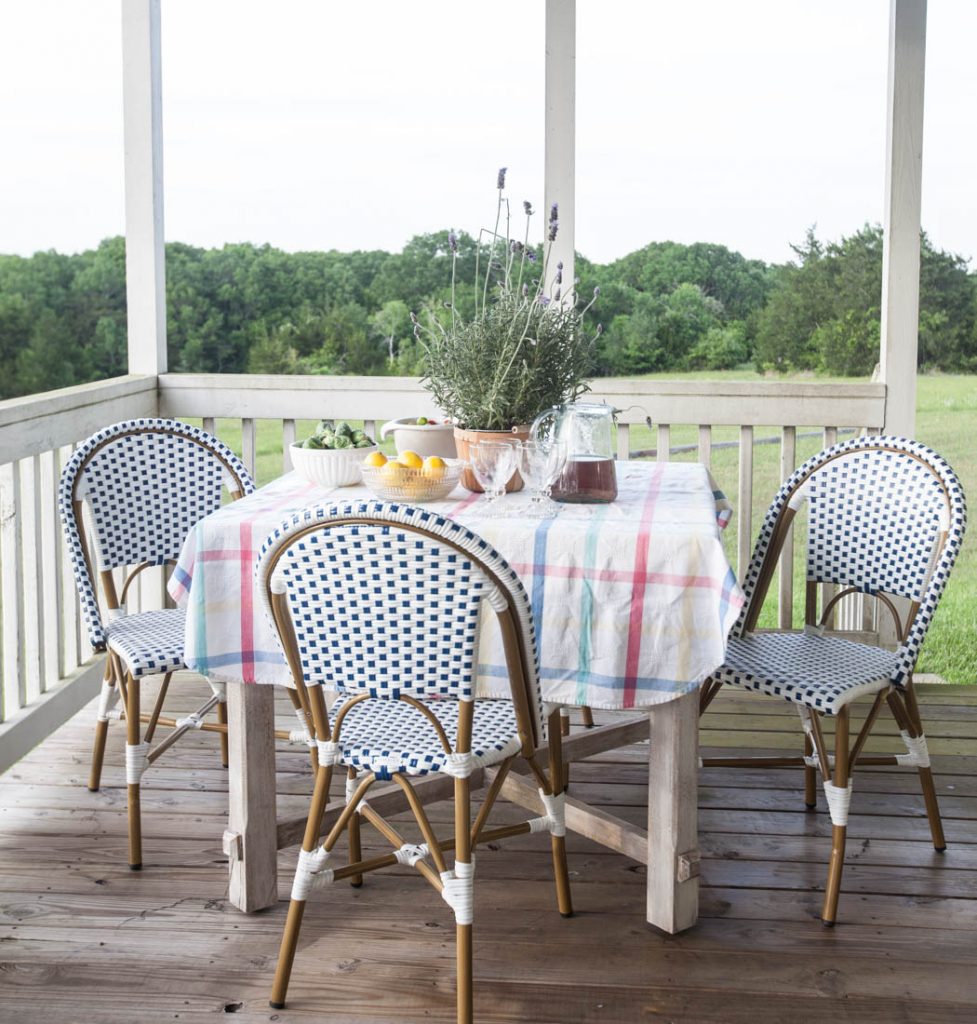 The chairs are so comfortable, I am thinking about replacing my other porch dining chairs. The chairs don't need cushions because the seats are very comfortable. See why I love my back porch? The views are so pretty. To really enjoy your porch think about what you might want to do for your porch refresh for summer.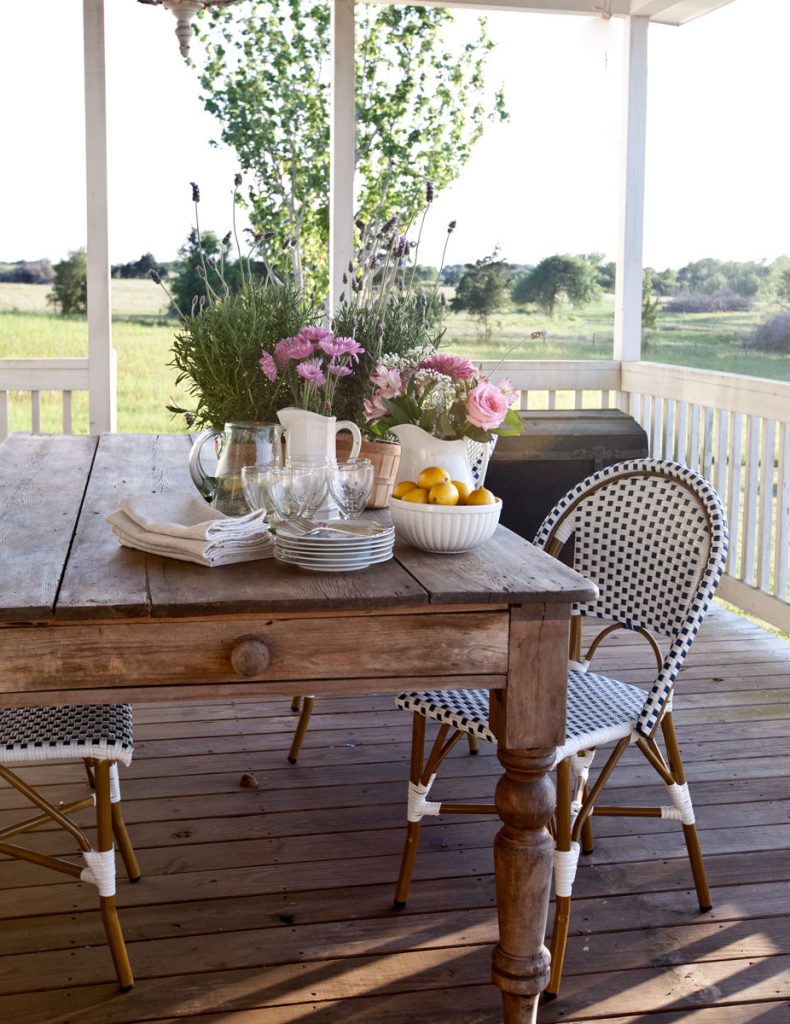 I also got this gorgeous conversation set, shown below. This is the Vallauris conversation set, CLICK HERE. It's made from all weather wicker, so it's made for outdoor use. It includes the two chairs, two ottomans , the cushions, and the side table. We sat here at the farm last weekend, and enjoyed the sunset from here. The weather was perfect, and I didn't want it to end. I really love this set because of the gorgeous look and the comfy ottomans. The ottoman can be pushed under the chair when you aren't using it.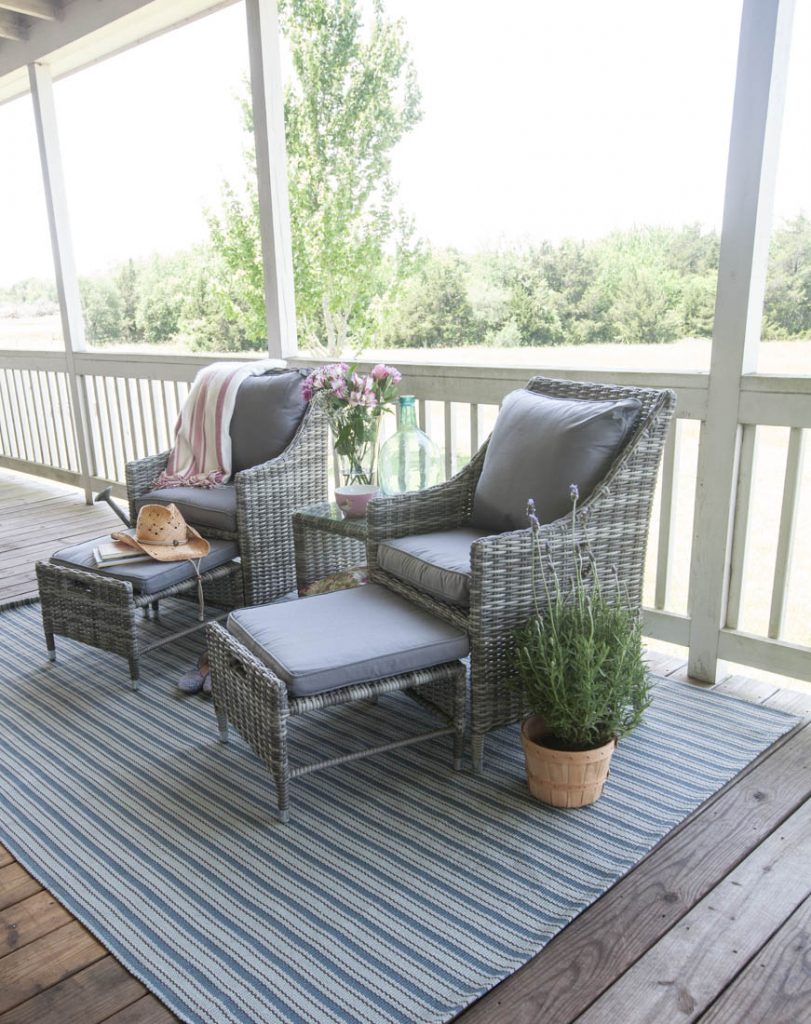 I love the gray cushions too. The ottoman has handles on the front so they are easy to pull out when you are ready to use them. Evie said the porch looked like a bachelor pad. I don't know what that meant, but it appears to be a compliment. Some of the things I love my family doesn't necessarily love, but everything I am showing you today got high approval from my entire family.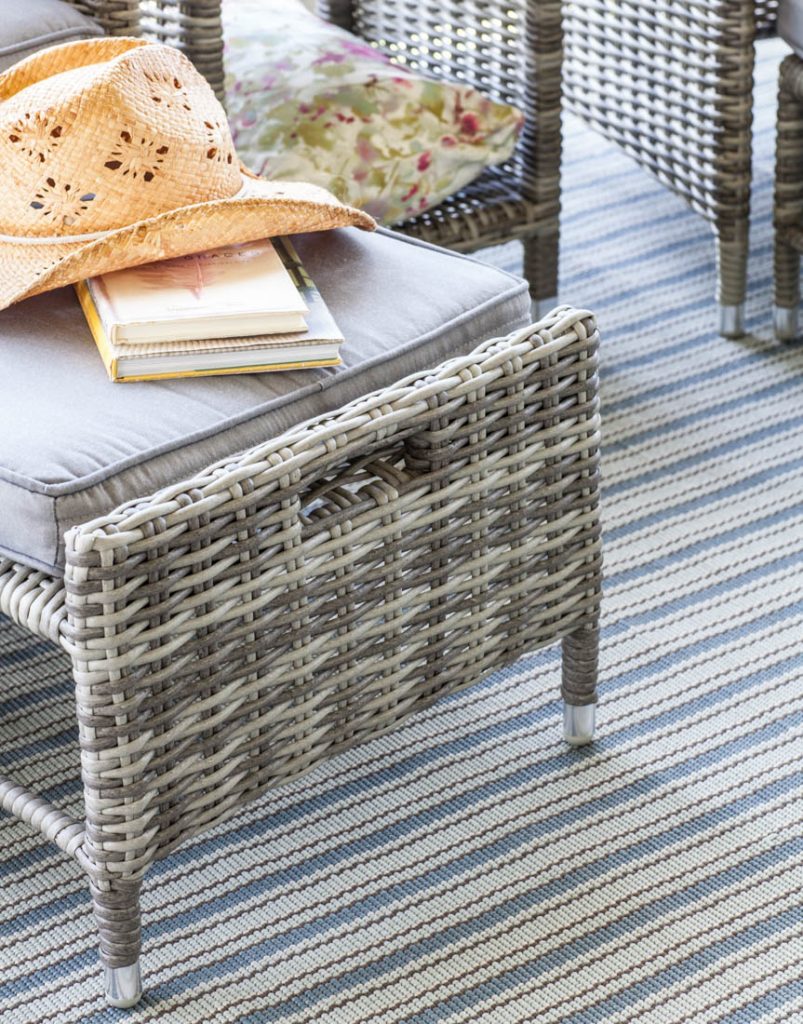 I also selected this gorgeous rug. It's an indoor/outdoor rug, and yes it's a Dash and Albert design. CLICK HERE to see the rug. It's the woven hooked blue indoor/outdoor rug. It is scrubbable, bleachable and UV-treated for outdoor use, but I love it because it's beautiful. I would definitely consider using this rug indoor also. It looks like it's cotton, but it's not.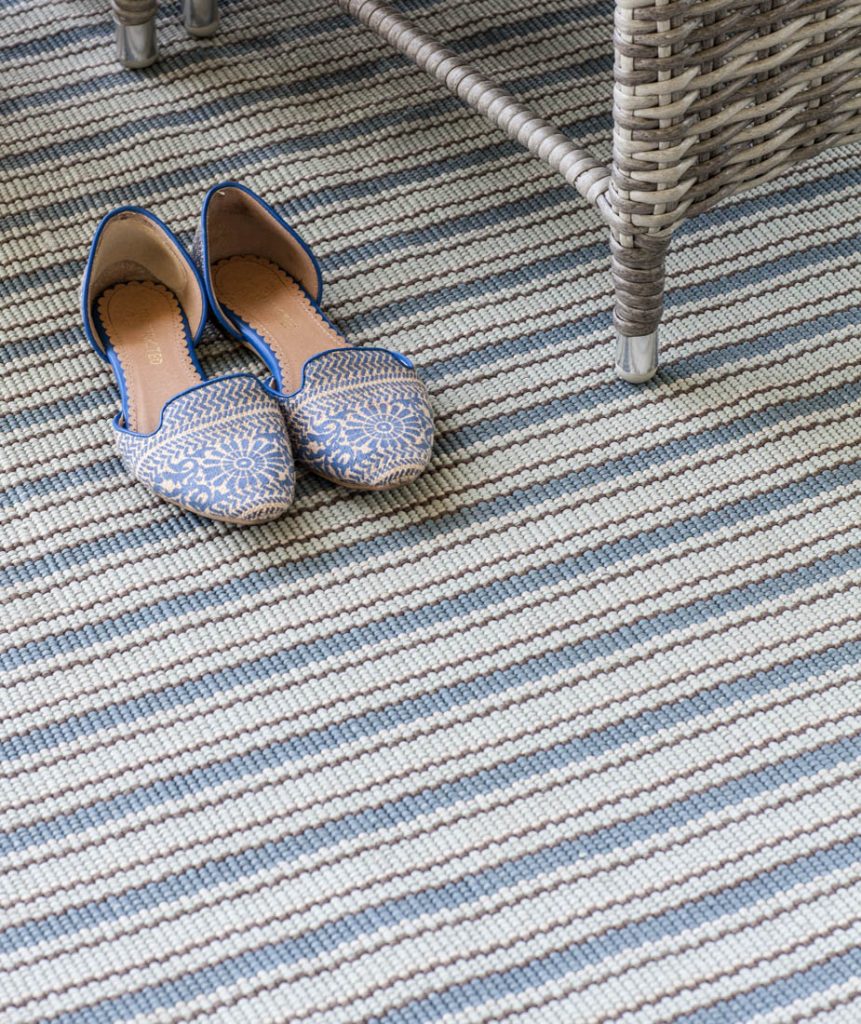 I can't tell you how happy I am to have my porch back. It was so cluttered with junk, and I didn't even want to go out there, but now, it's my favorite place again.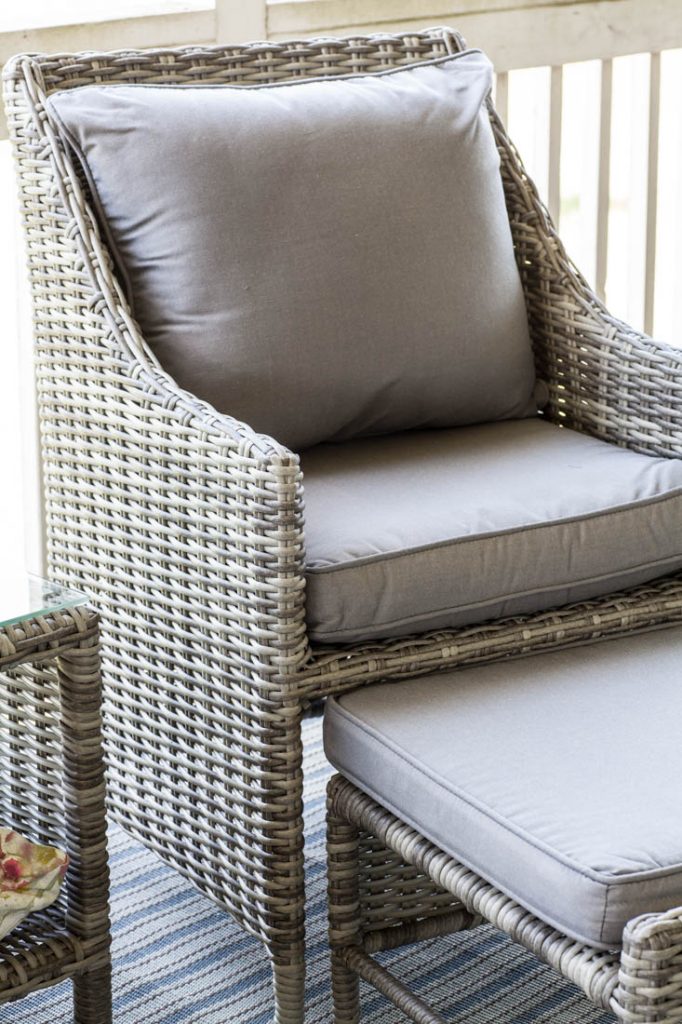 It's so quiet and peaceful here, and I love the view down the hill. Kevin found several wild blueberries bunches in that area you can see below. The peaches are already on my peach trees. Maybe this year the deer will leave them for us, but I'm not holding my breath.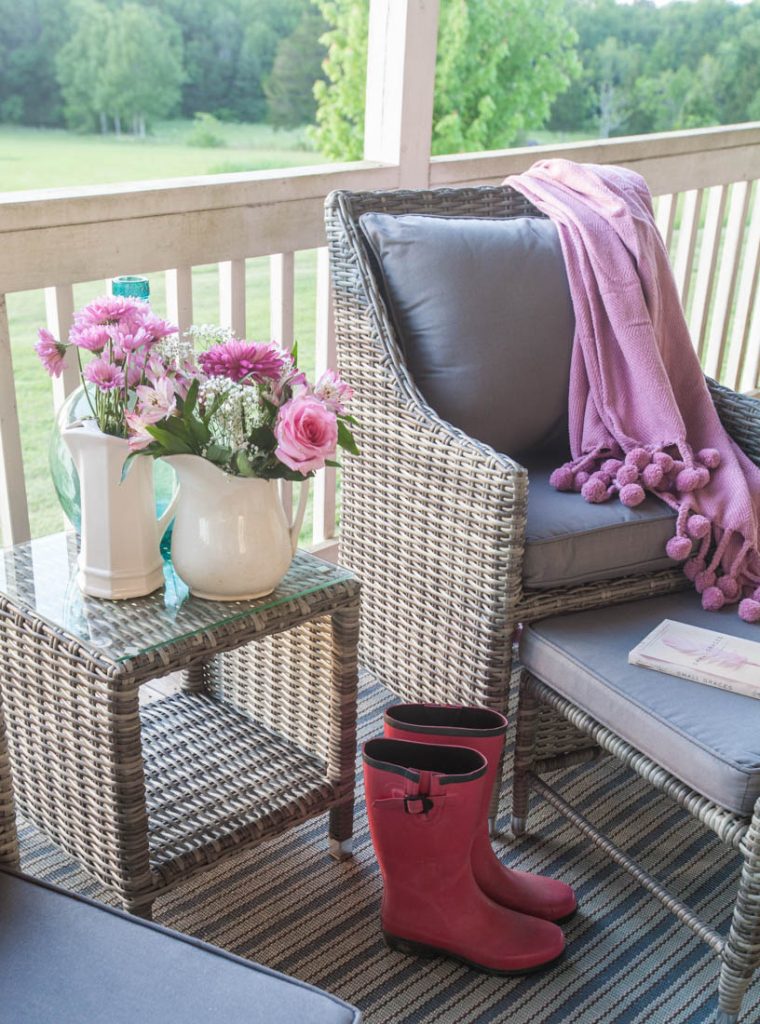 This is the perfect spot to linger, and now I can put my feet up.