I do love pink, but never thought I would paint any thing pink, but I did.  If you don't like your table, why not paint it?  This is the story of the painted table.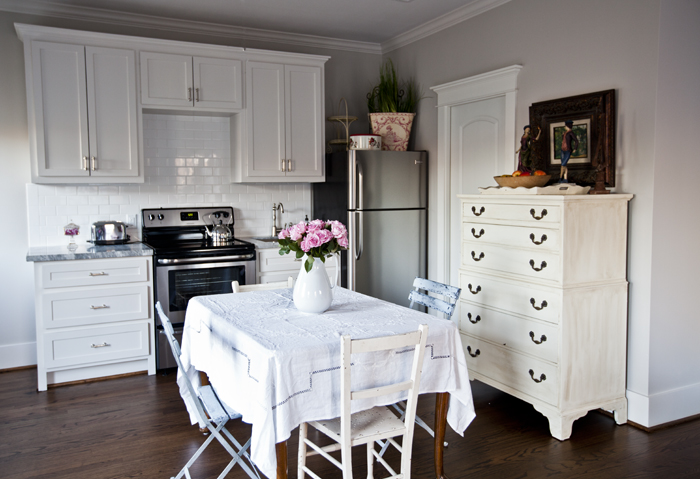 This is the before photo  above.  I guess I really didn't like the way the table looked, because I can't find any photos of the table without a tablecloth!
Below is the table after I painted it. I used chawk paint in the color, Lillian. The paint was provided by Southern Honey.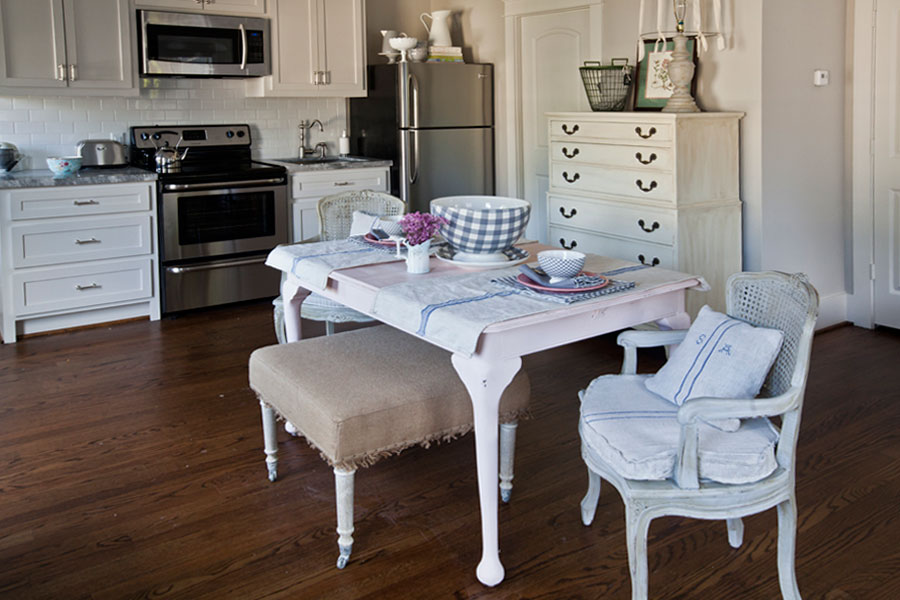 Well it certainly is a different look! I'm still deciding if I like the pink, or if I would prefer white.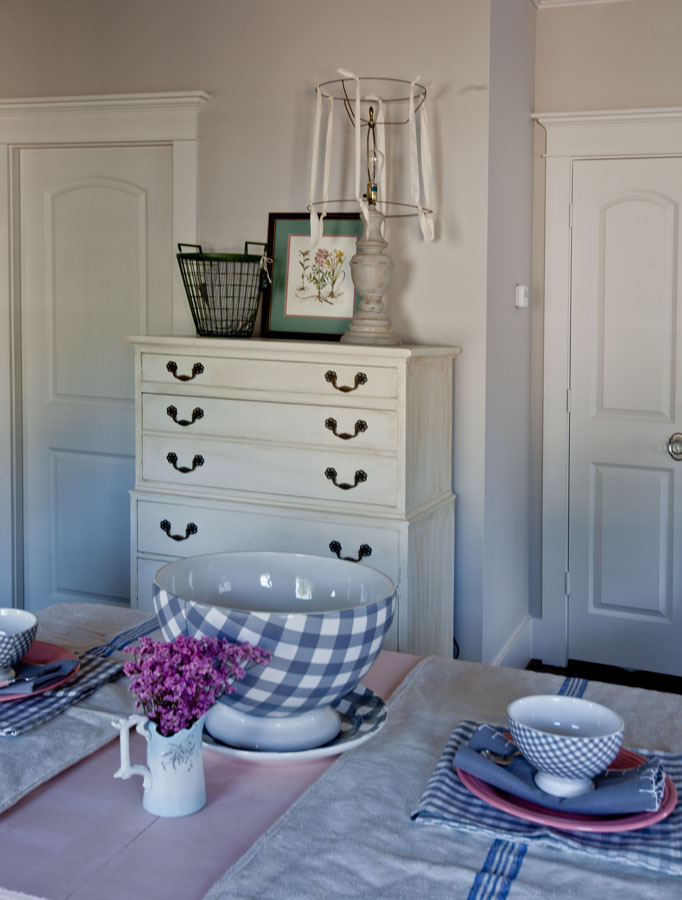 If you have a table you don't like, tablecloths are an inexpensive, easy, and reversible way to disguise them. If you want something more permanent you can paint your table like I did.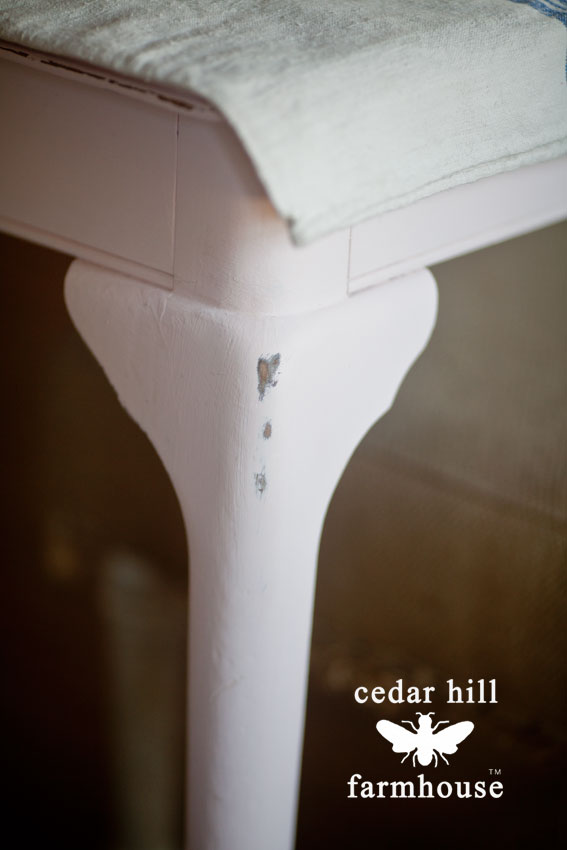 I did some light distressing on the corners and on the legs. I finished it off with a clear wax.  I'm also showing you a view of the guest quarters that I rarely show. This direction, you can see the big TV on my sewing machine cabinet. I don't really watch TV, but we put one in here for guests. Honestly it is in my way, but my daughter has had some parties over here, and they did watch some stuff.  Although I don't care to see the TV, it is something other people use, and I try to be courteous of that. I am also working on a way to disguise it. I haven't figured that one out yet. It may be difficult, since it overlaps beyond the edge of the windows.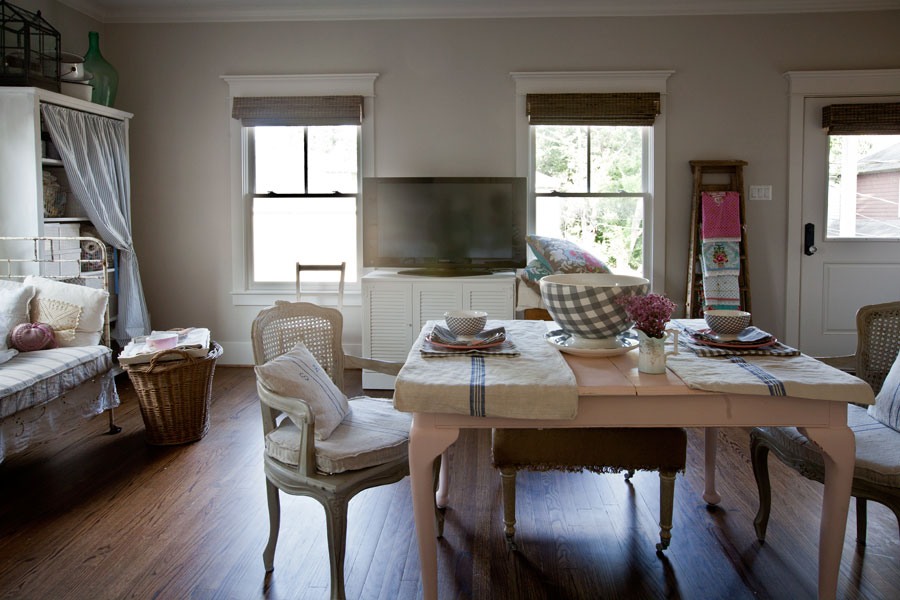 Well there you have it. So thumbs up or down on the pink?
UPDATE: I tried the table for a few weeks, but in the end, I decided I didn't like the shape. I ended up selling it at a nearby consignment shop. I found another table at the same shop, so basically I just swapped them out. You are not going to believe this… actually you probably will.  I just completely redid the entire space. It looks completely different. Ha, ha. Oh my, photos coming soon.  I even came up with a solution for the TV. Oh…. I can't wait for you to see it.