Well as you may know we bought a mountain house in Black Mountain, NC this year. We hope to retire here, but for now it's a vacation rental, and we go as often as we can.
This post was sponsored by the folks at BEHR PAINT but all opinions are my own. 
The house has amazing views.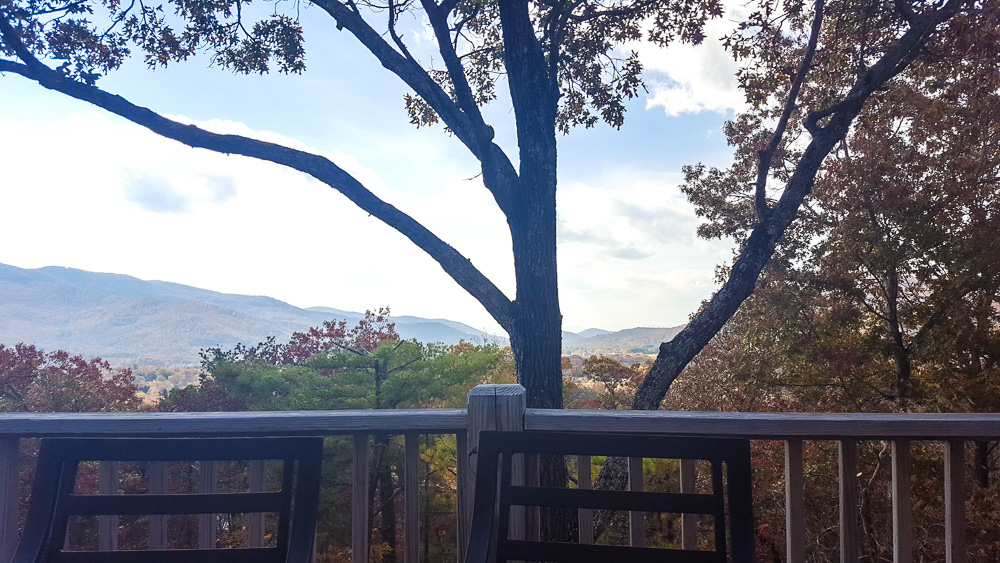 And that is why we bought it. The location is perfect, but the house needed some work to update it. I have begun a slow process of updating it as we make it out there and as funds allow.
So here is the master bedroom. I was not so crazy about the paint in here. The rest of the house is white, but for some reason, they painted the master this color. Hmmmm. I will say that having work done on your house while you are in another state is not for the faint of heart. It has been a chore just getting someone over to do the work.
We did find a good painter, but then had to work around the rental schedule for the house. There were so many rentals this fall, we had a hard time scheduling the painter to come do the work. The work was supposed to be done before we arrived. So as you might have guessed by now, nothing got done before we got there. I know you are shocked.
The painter ended up doing the work while we were at the house. I would have told him to come later, but I needed to get the photos done while we were there. So the painter basically painted around us.  Have you ever seen Green Acres, the TV show? If you have, then I'm sure you've seen an image of Mr. And Mrs. Douglas asleep in bed, while Ebb (the handyman) just strolls in. That is not exactly what it was like, but it was not unlike that. I did tell 'Ebb' to just let himself in, since he was coming and going for several days. I like him, and he wasn't really in our way, but I found the similarities with Green Acres amusing.
Don't forget about my giveaway. Every time you comment on a post this month, you are automatically entered to win. Details Here.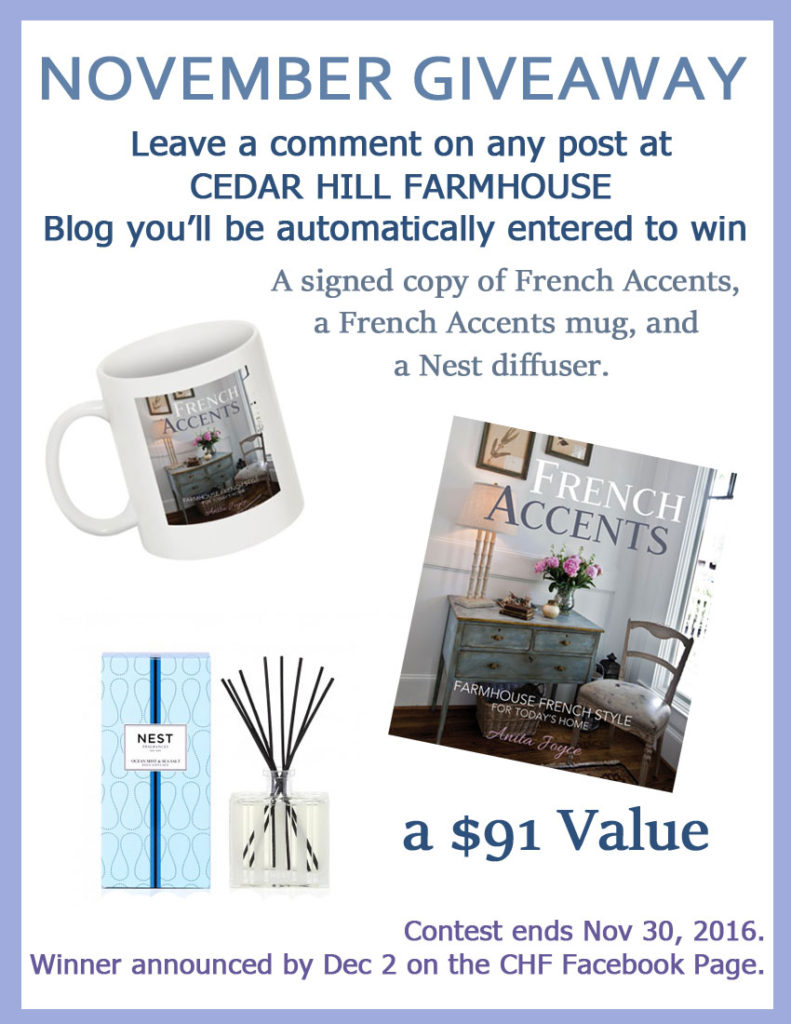 Okie dokie, maybe that's to much of a window into my bizarre world. So here's the before.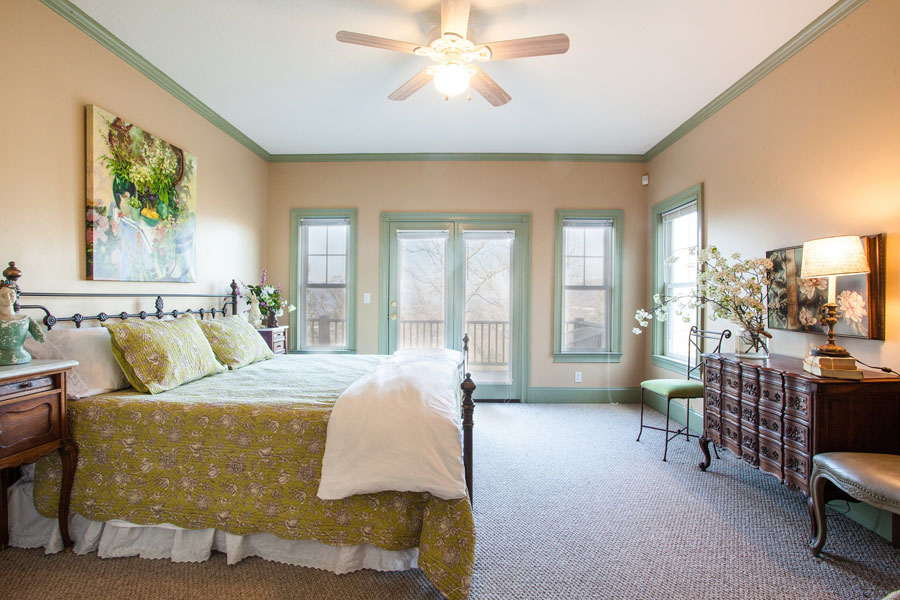 Below is the after. Now it's a crisp and clean white. I plan to replace the mini blinds, the carpet, the lamps, ehhh… you get the point, but I really like the new calmer wall color. As you can see the room opens up to the deck. We used BEHR SILKY WHITE paint.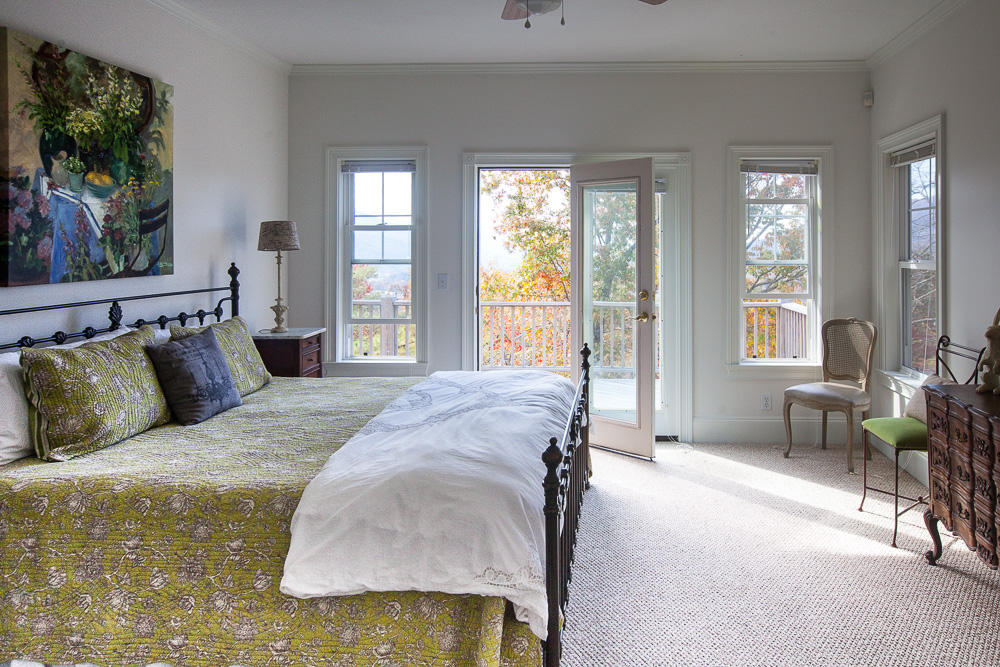 I'm always amazed by the effect you get by simply changing the wall color in a room. Here's another before shot.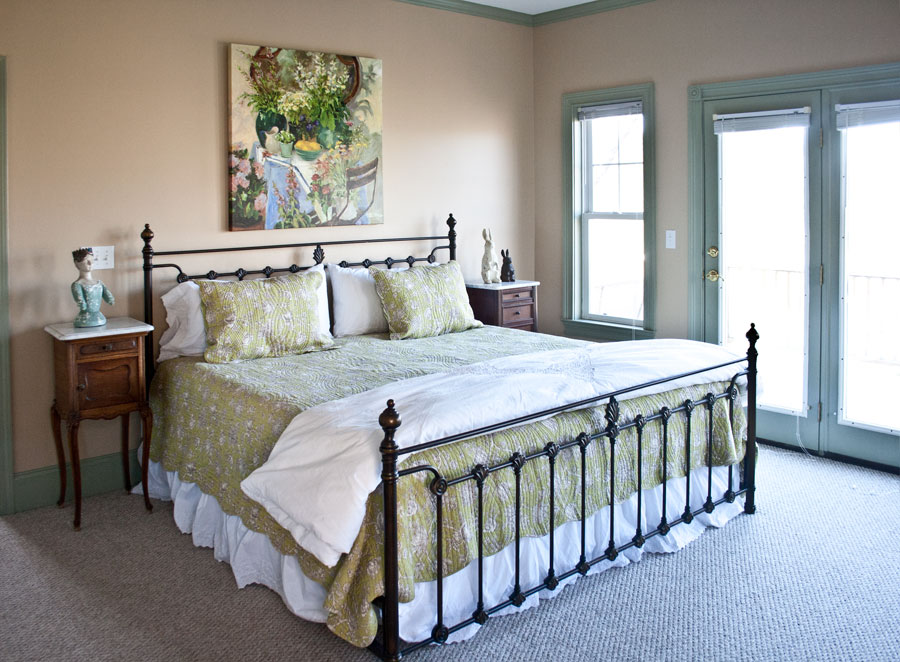 And the after. Doesn't it feel calmer?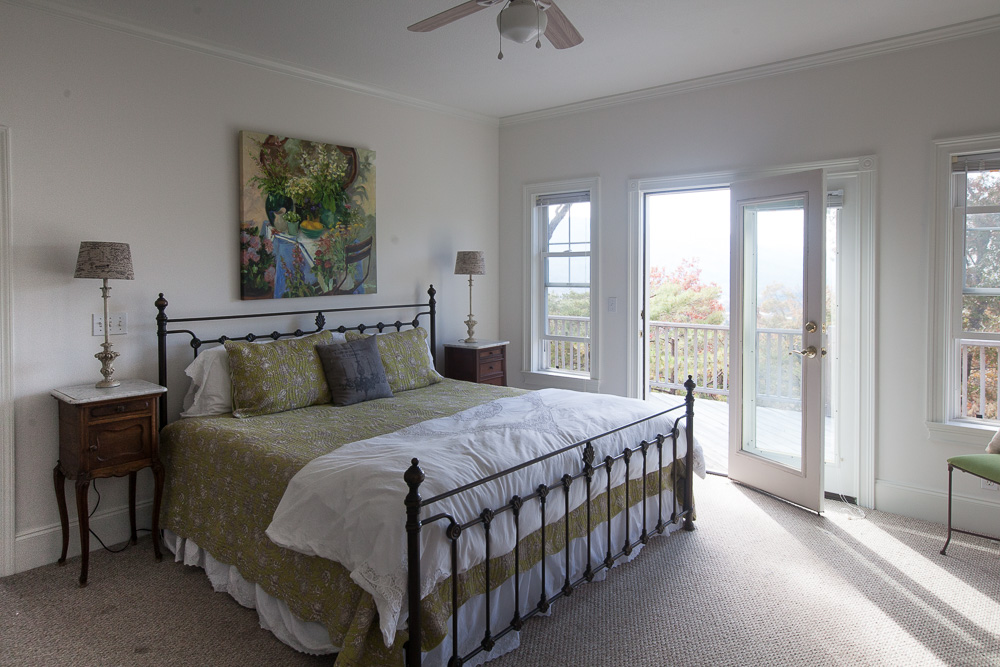 The color is a soft white. I'm so happy with the change.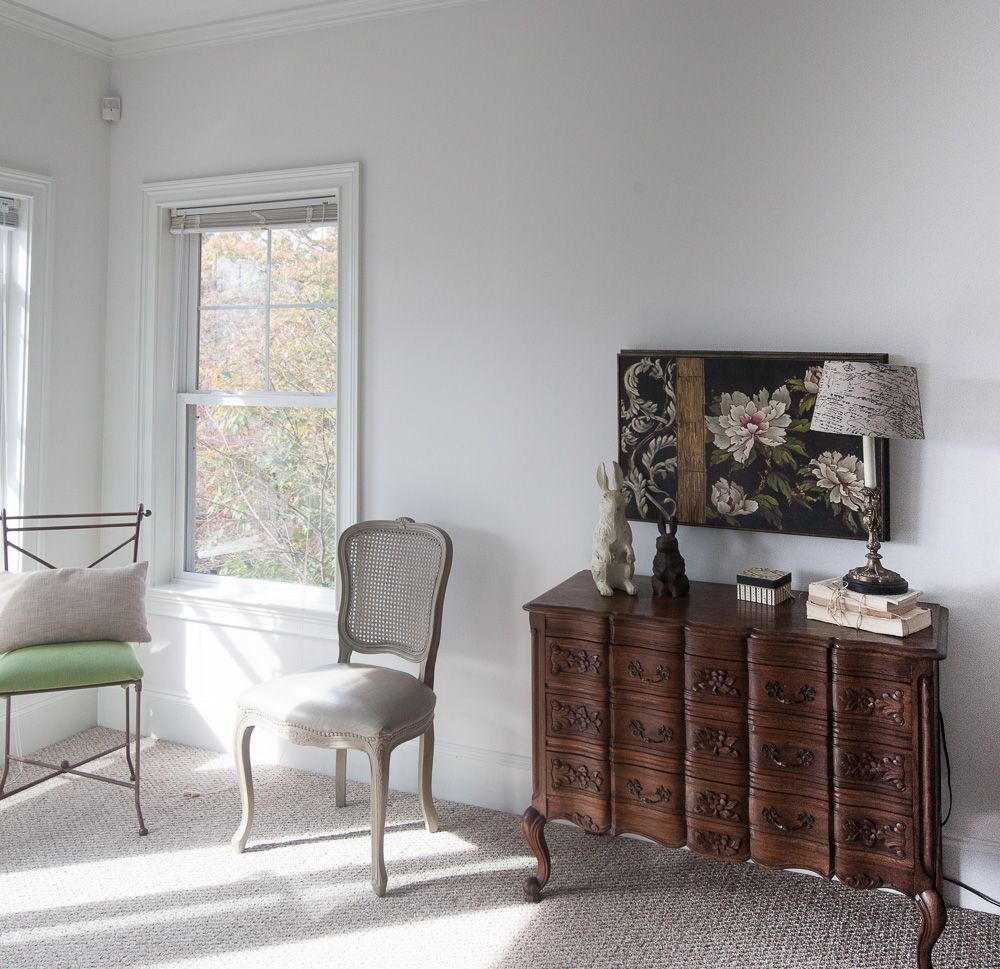 And just look at the fall color outside.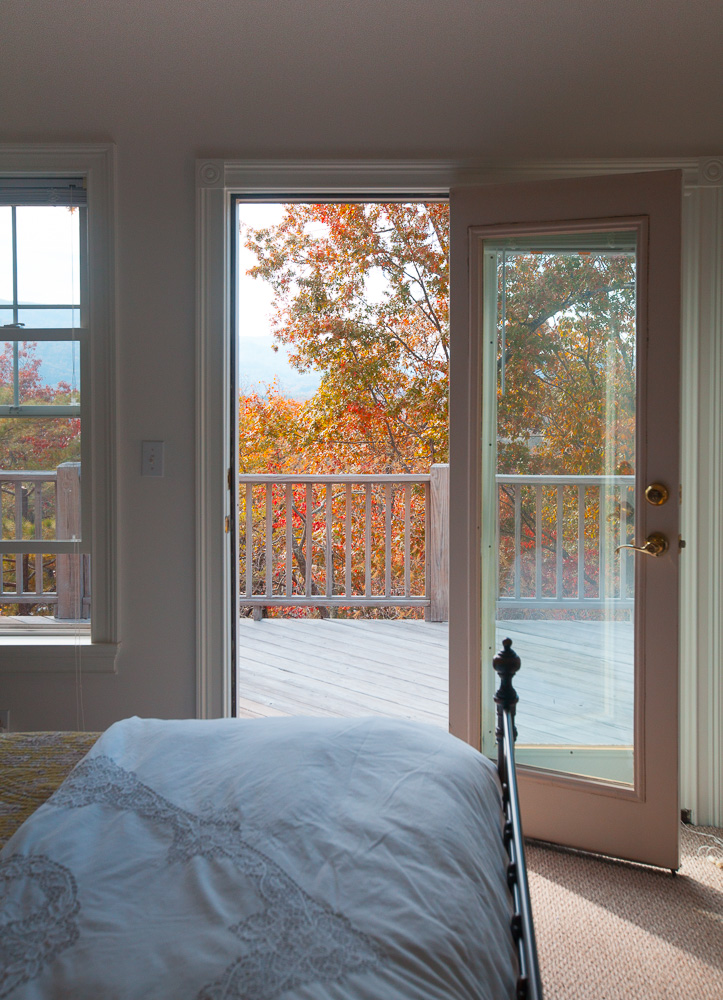 We are also painting the bathrooms. All of them were supposed to be finished when we arrived, but of course you know by now, that they weren't.
'Ebb' did get our bathroom finished and he'll do the rest later this month, at least that's the plan. Here is the before.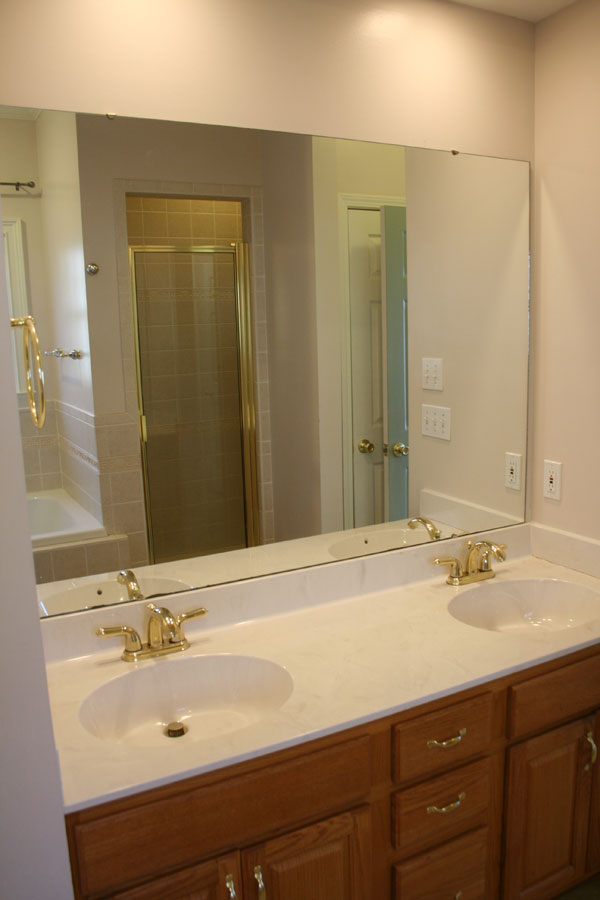 Remember I have a lot of work to do in here. Actually I will probably rip it all out and completely redo this bathroom, but that's way down the road. Meanwhile I thought we would enjoy seeing the cabinets painted. The after is below. Yes I do plan to change out the pulls and mirror, but haven't done those yet. This way you are getting a good feel for how different everything looks when you just paint the cabinets. That's the only change so far.
This is also BEHR SILKY WHITE paint.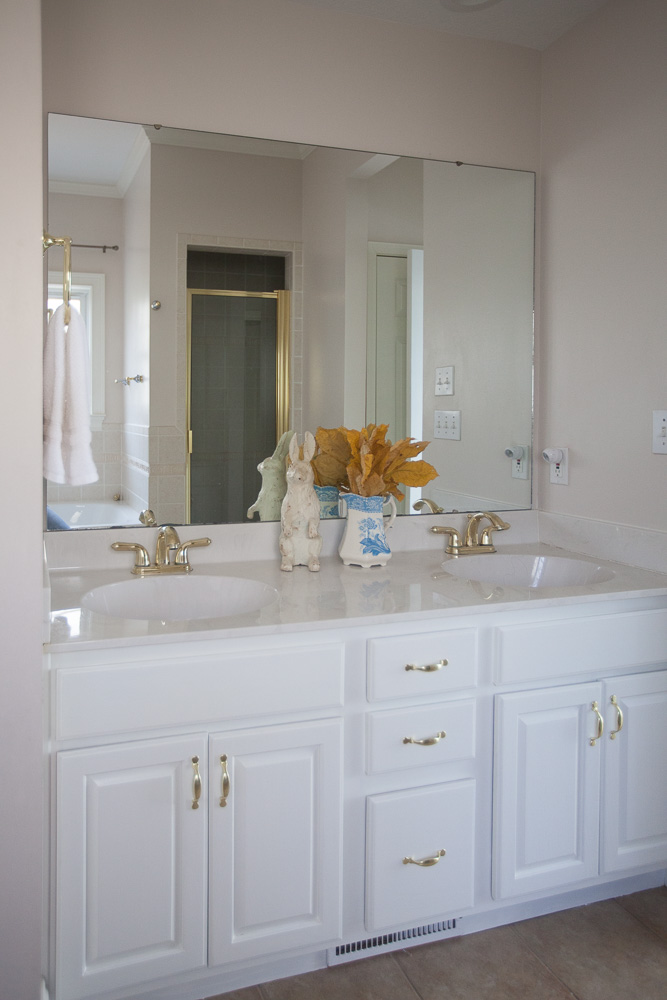 I hope you enjoyed this tour of my mountain house. Hopefully the other bathrooms will be painted soon, and I'll be able to photograph them this spring.  All teasing aside, I appreciate our painter getting the bedroom and bathroom done in time so I could photograph them. This is just the beginning.