Remember the church pew on the back porch?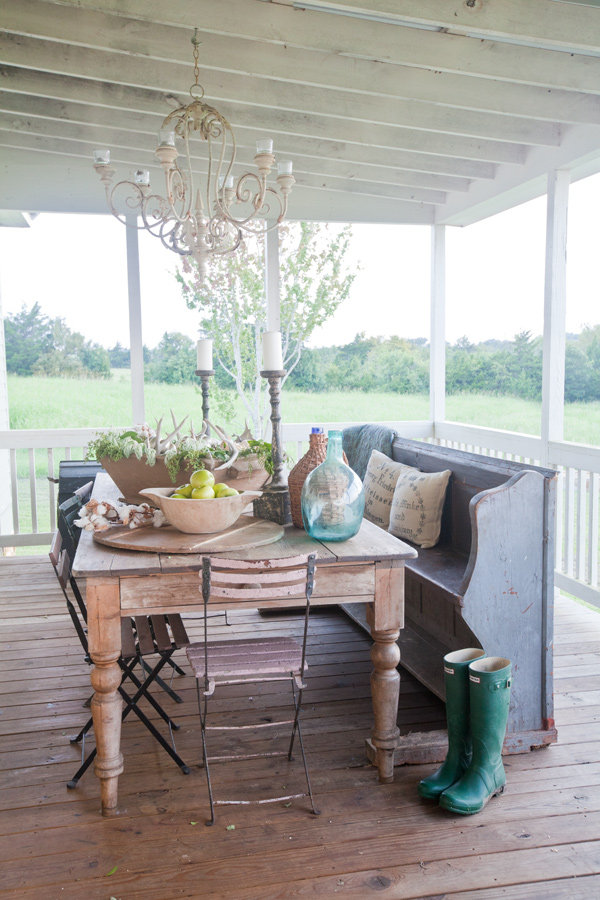 The back was painted blue. But the front….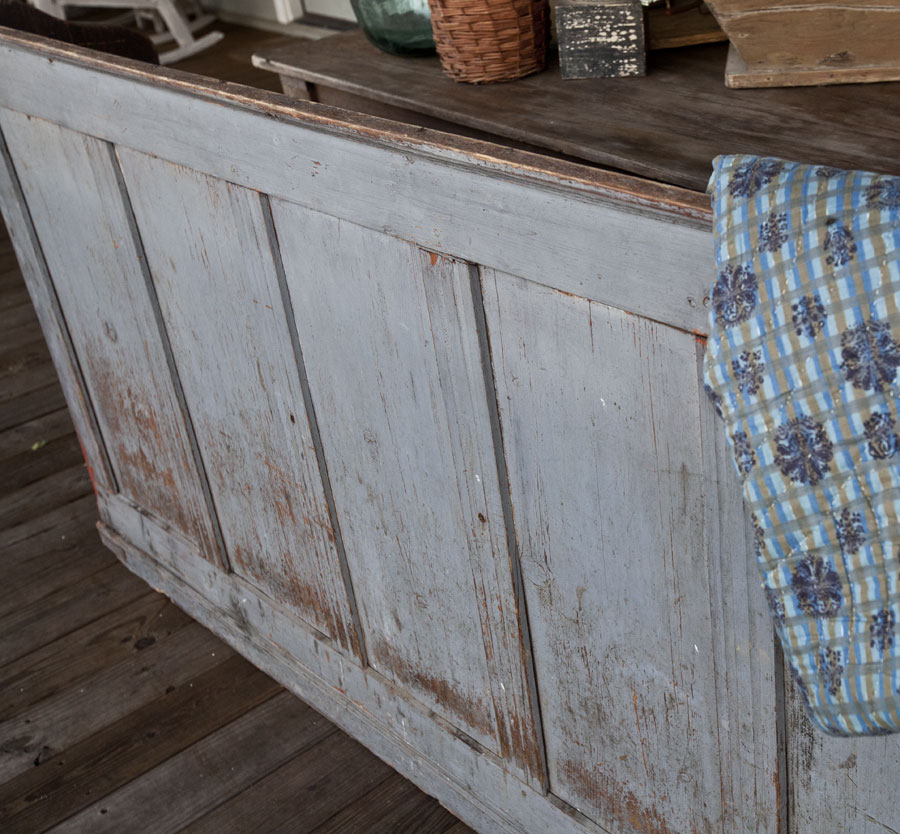 Well I'm not sure what this 'treatment' is. Neglect? Is that a stain or just dirt? Sometimes, it's best not to ask. I brought it inside to work on it, because it was really hot and I just didn't want to deal with the heat.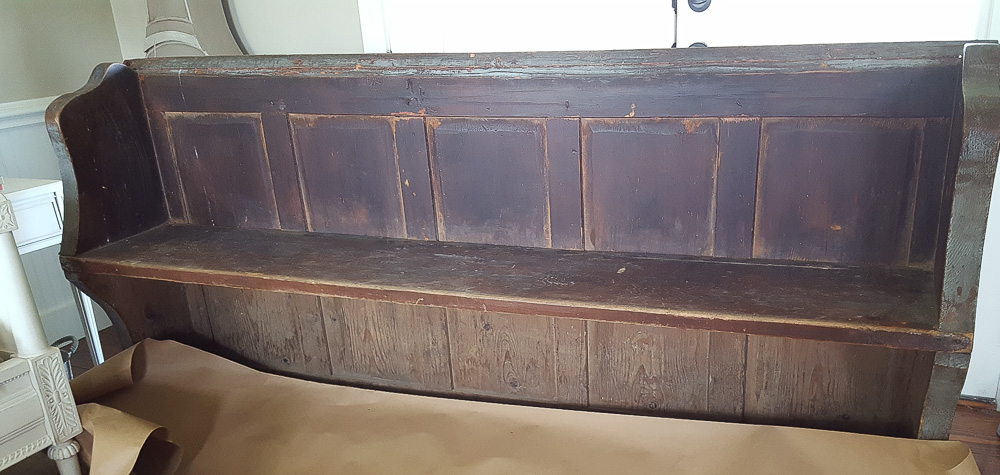 I put some painters paper underneath the pew. Then I started cleaning it. It was filthy. And it wasn't all my fault. It was caked with dirt when I got it! The cleaning took a lot longer than I thought it would. After it dried, then I began painting with a blue milk paint.
Be sure to leave a comment! Every comment on any post at Cedar Hill Farmhouse blog automatically enters you to win a one hour decorating consult! Details here.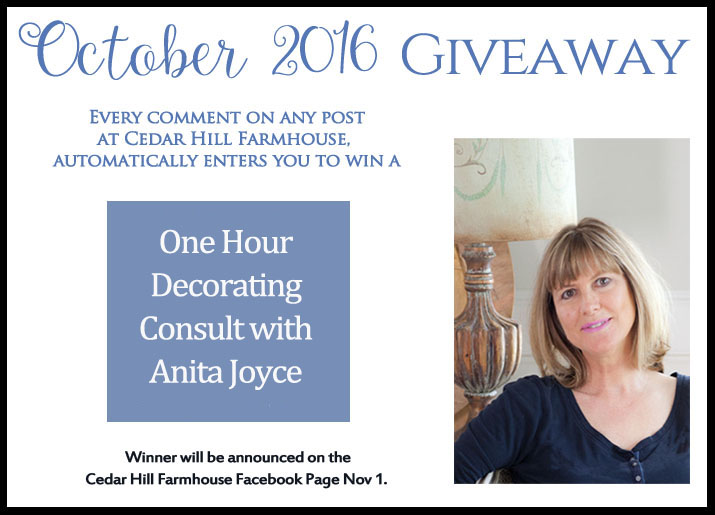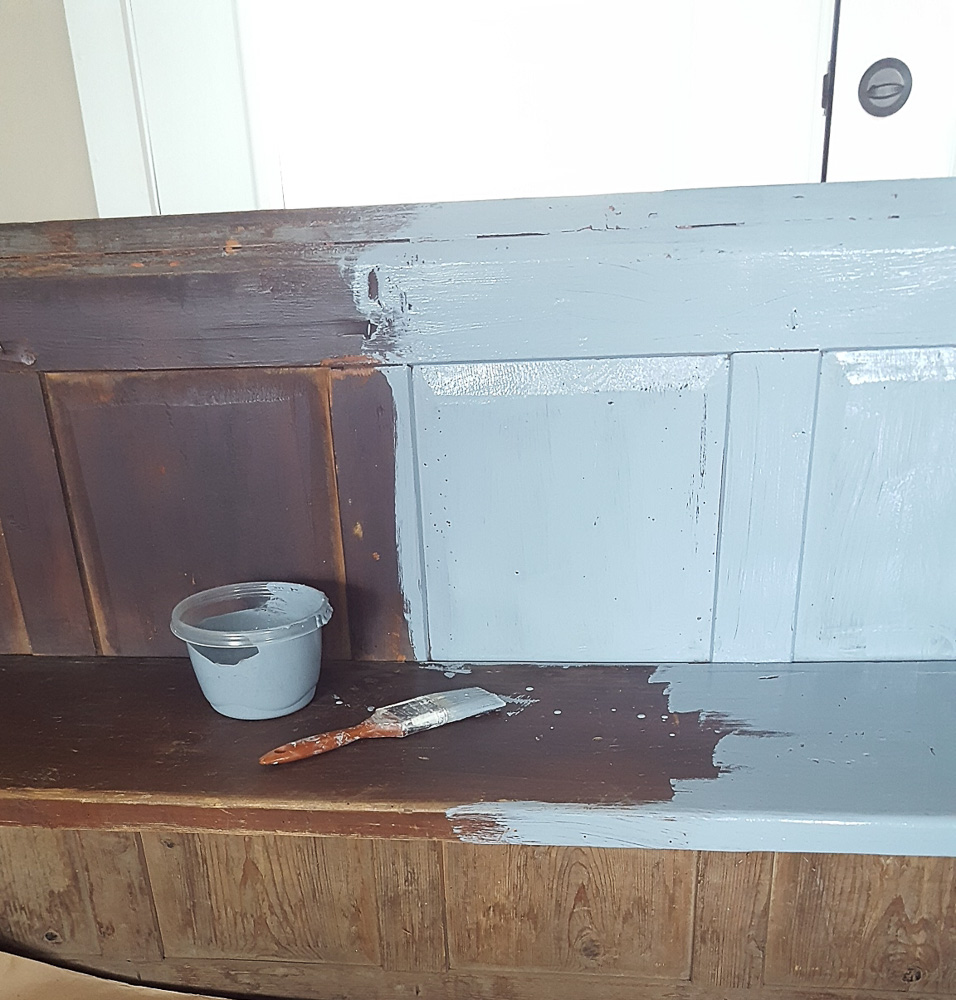 Honestly I just grabbed some paint I had in my closet. I love this color blue!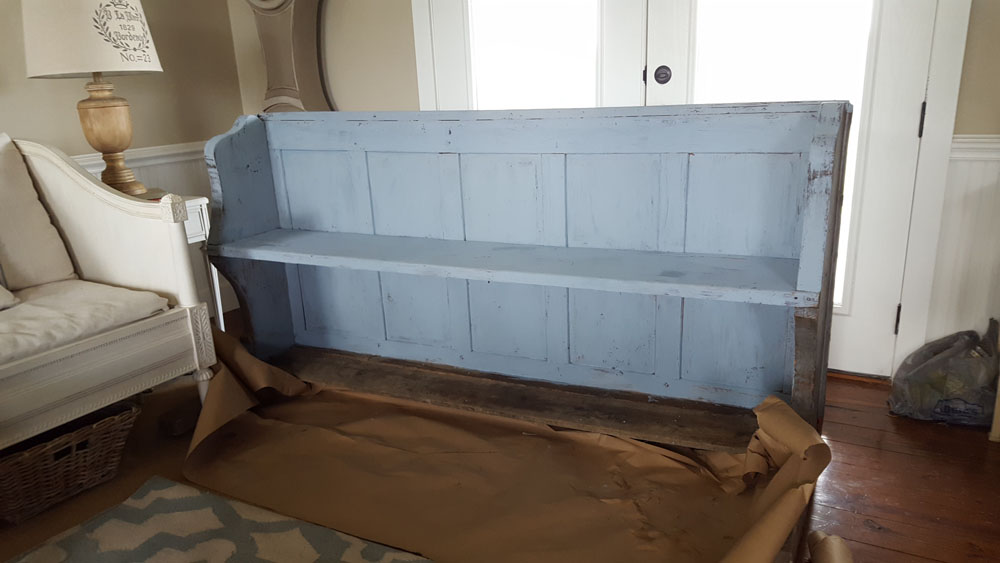 Milk paint has to be protected from water, so I added a layer of Amy Howard Light antiquing wax.  See how the wax really changed the look of the paint?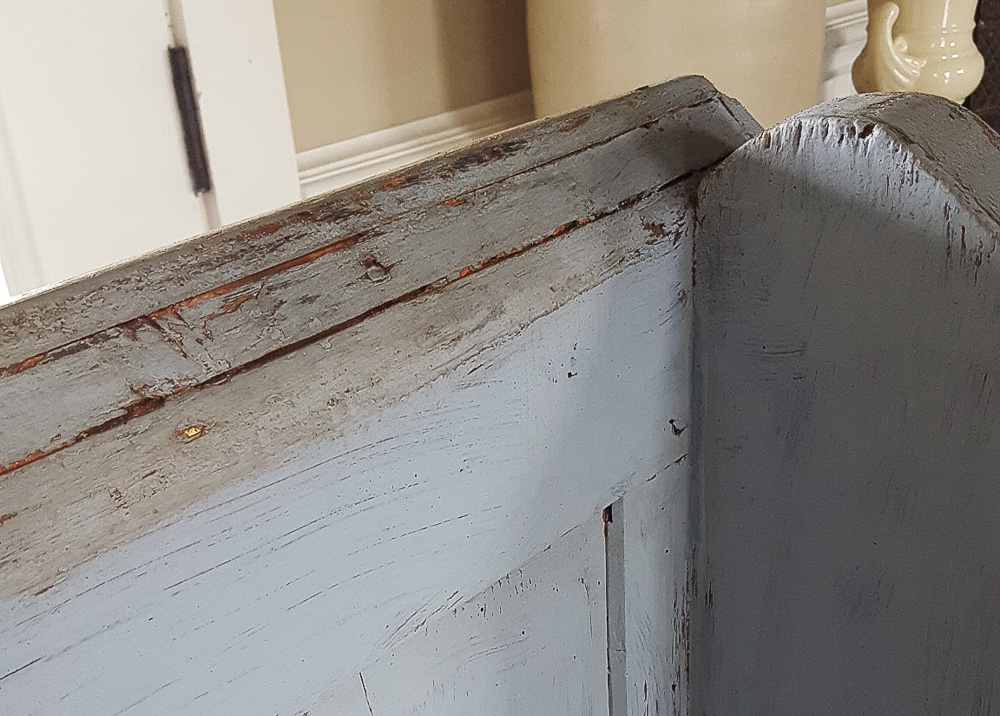 Here is the amazing thing. Once I painted the bench with paint I happened to have on hand, then added a layer of antiquing wax, the new paint matched the old paint exactly. You can't tell where the old paint ends and the new paint begins.
I just happen to have the wax on sale right now!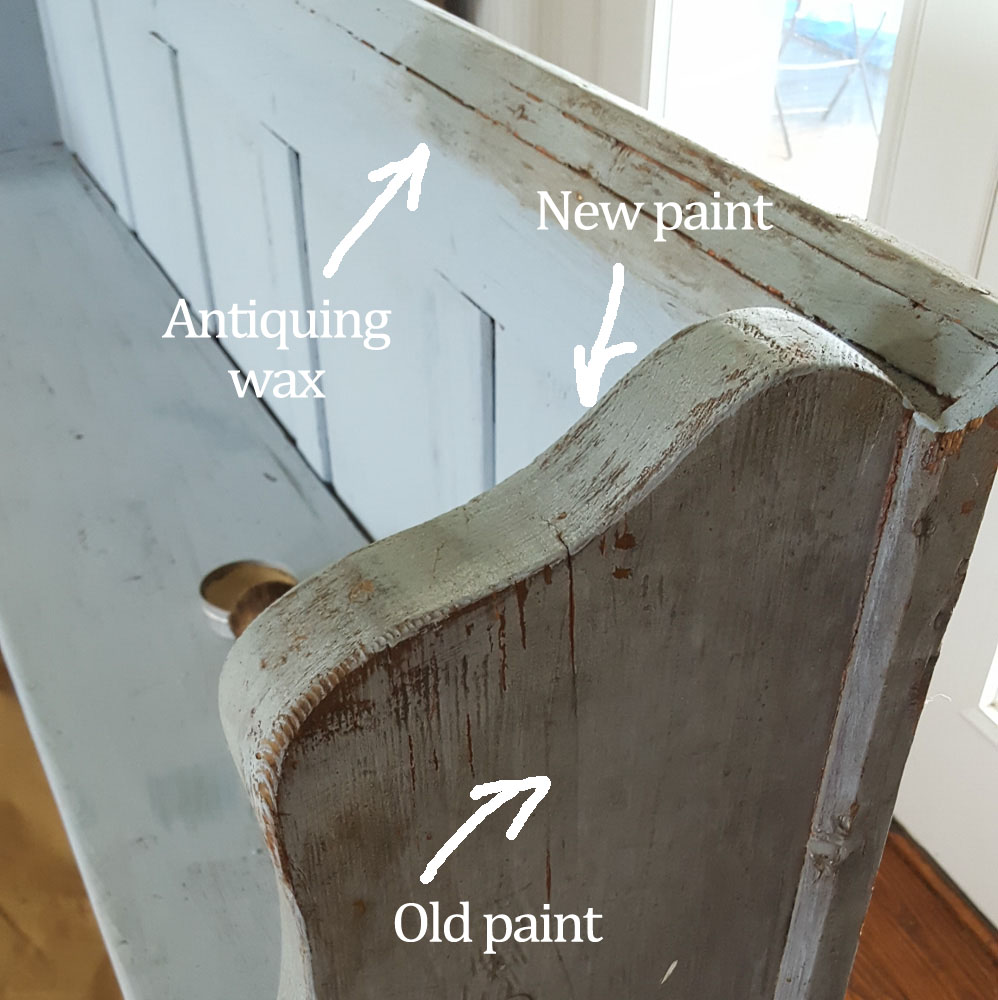 How did I know it was going to work? I didn't. It just did. This happens a lot to be honest. I wasn't sure the paint would match exactly, but I figured it would be close enough. Now let's take a look at what the room looked like before.
I love the daybed, but felt everything in here looks like it was made to go together, even though it wasn't. It looked too 'good' actually. Well it looked TOO MATCHY MATCHY.
It looks too fancy in here, too French, and not farmhouse-y enough. I knew it, but I was busy with a thousand other things.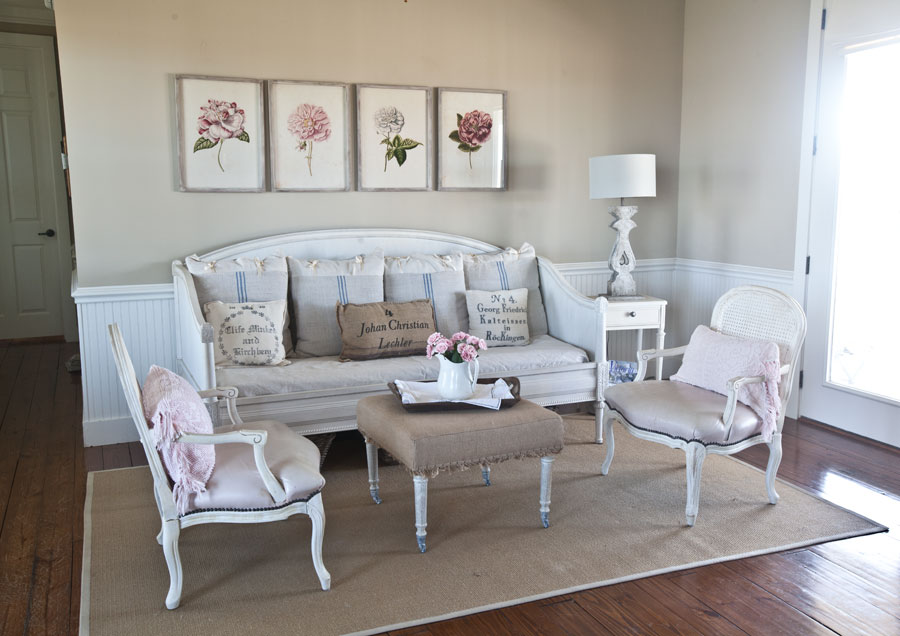 I didn't actually buy anything new for the room. I just rearranged. I brought in the clock from the city dining room, and the pew from the back porch. (Affiliate link) You can find the clock here.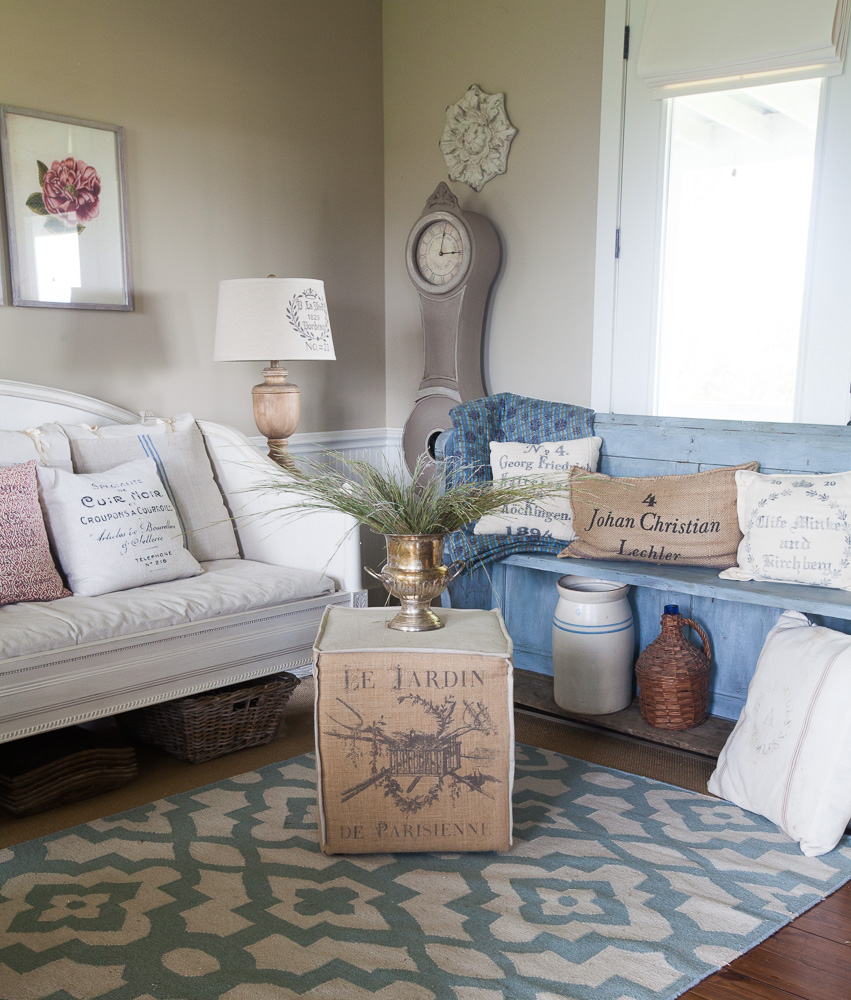 The ottoman also was in another room.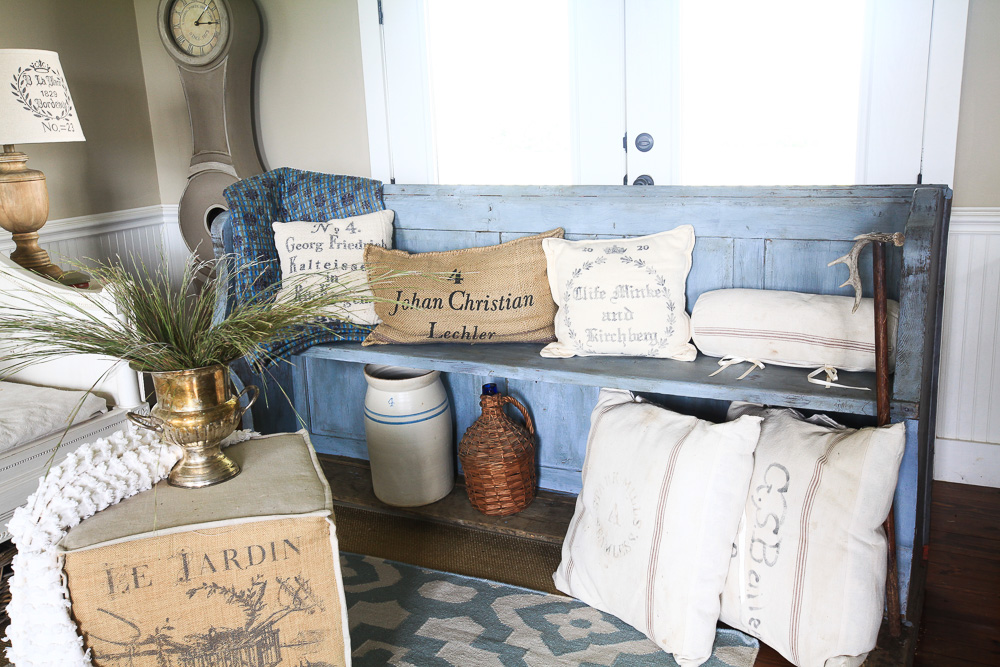 I also added the blue rug that was most recently in our guest quarters. What you see in the champagne bucket is Buffalo Grass from our farm, because I'm fancy (or I forgot to buy flowers.)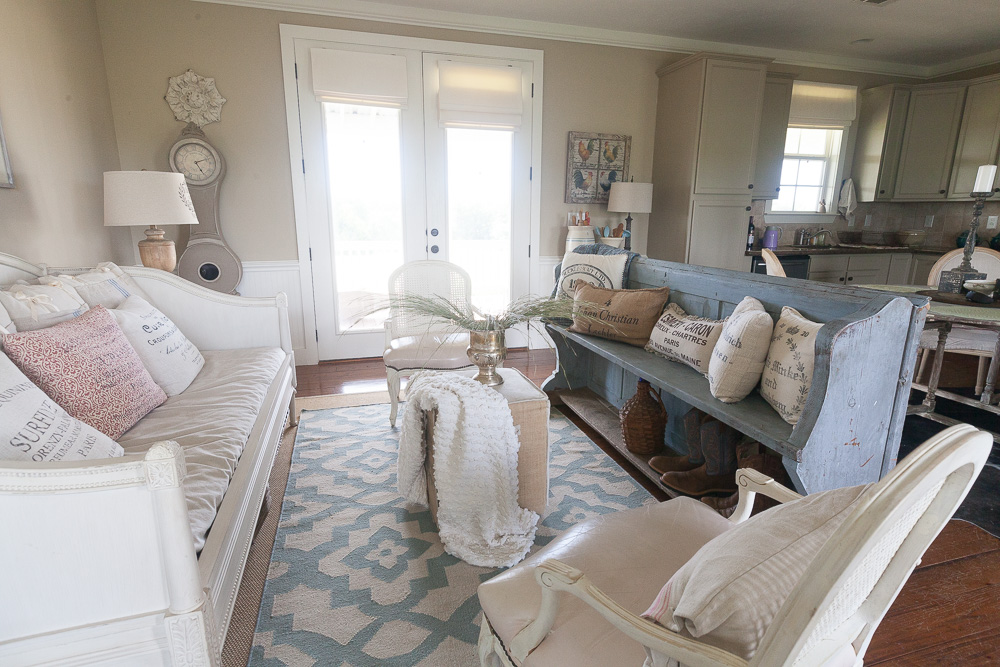 I love the addition of the blue in the rug and the pew. My husband has already complained that the pew will not make a great place to stretch out. I told him it was not for him, but for guests. He said, 'For guests you want to leave, you mean.' Why does no one see my vision? It may end up back on the porch later but for now, I'm keeping it in here. It is just overflow seating any way. What it does it add charm and warmth to the room, even if no one sits there.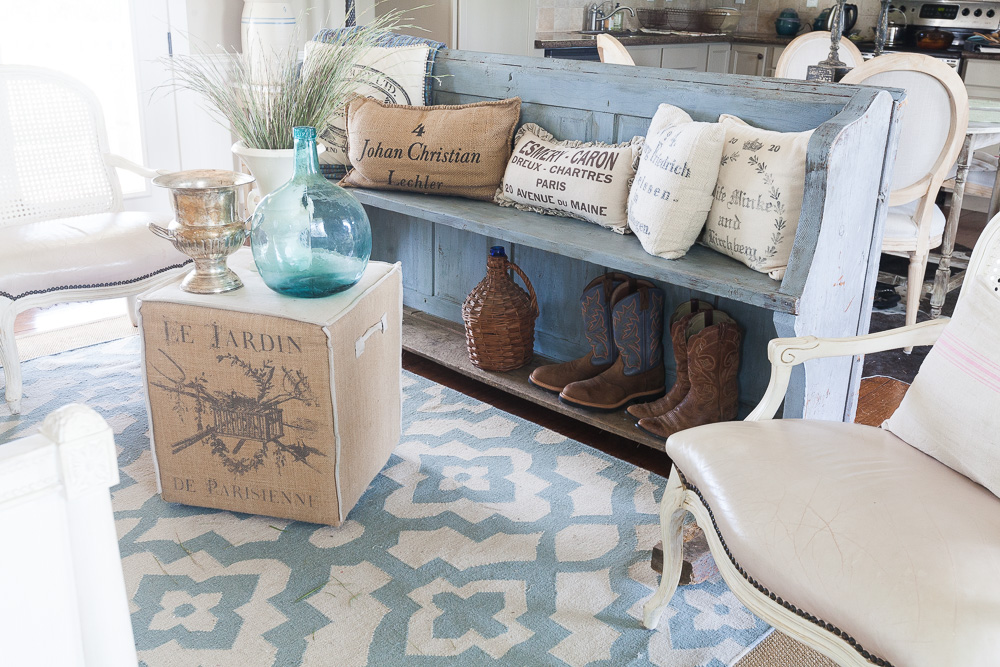 I also added lamps in here. I really like the new look.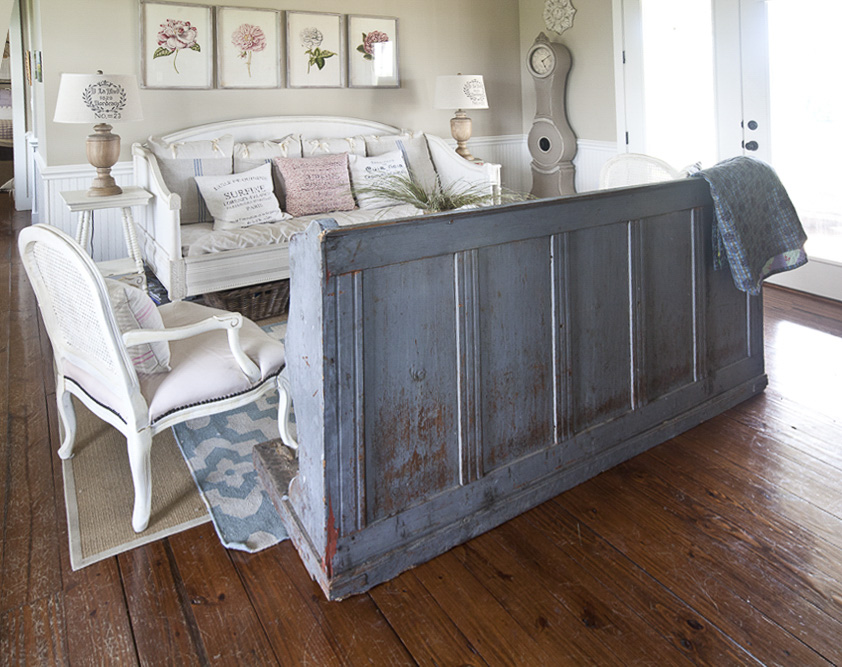 This is part of my DIY Tips and Tricks. Be sure to check out what my friends are sharing today.