****WARNING****
Furniture will be painted in the post.
You have been warned, hee hee.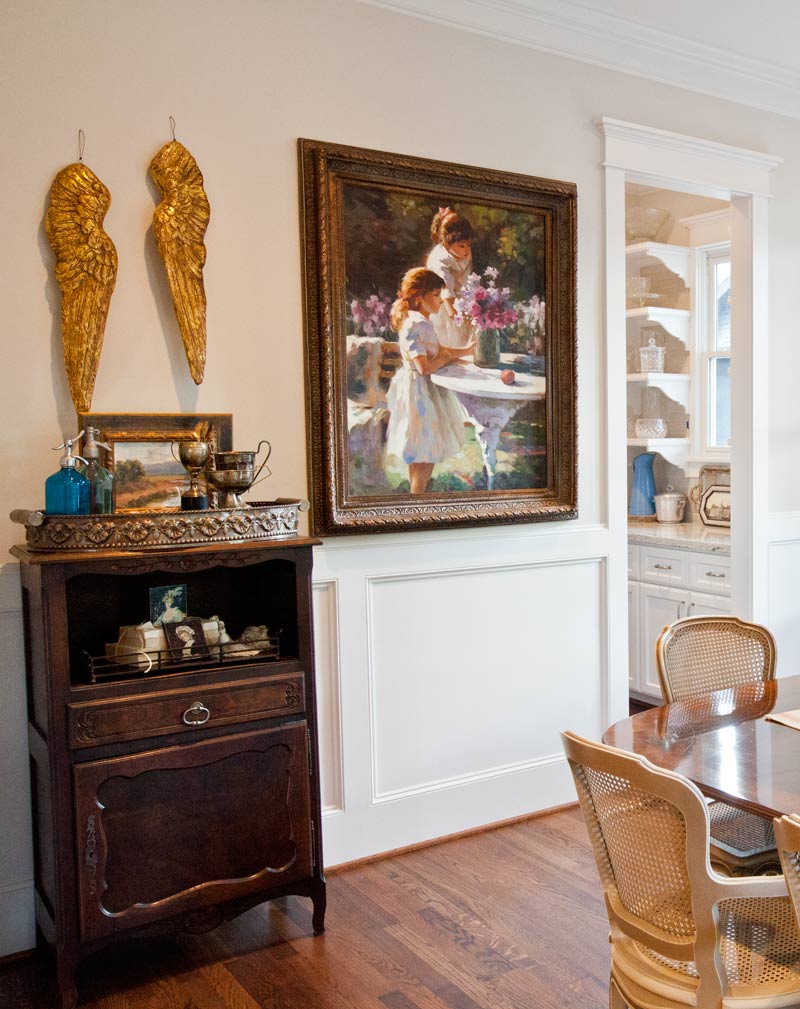 Do you love painted French furniture? I hope so, and if you do I think you will like this little paint job.
It's a lovely little cabinet, and I never intended to paint it, but it's so… well.. dark.
And so after years of leaving it alone, I relented and took my paint brush out of it's little paint brush holster, and did it.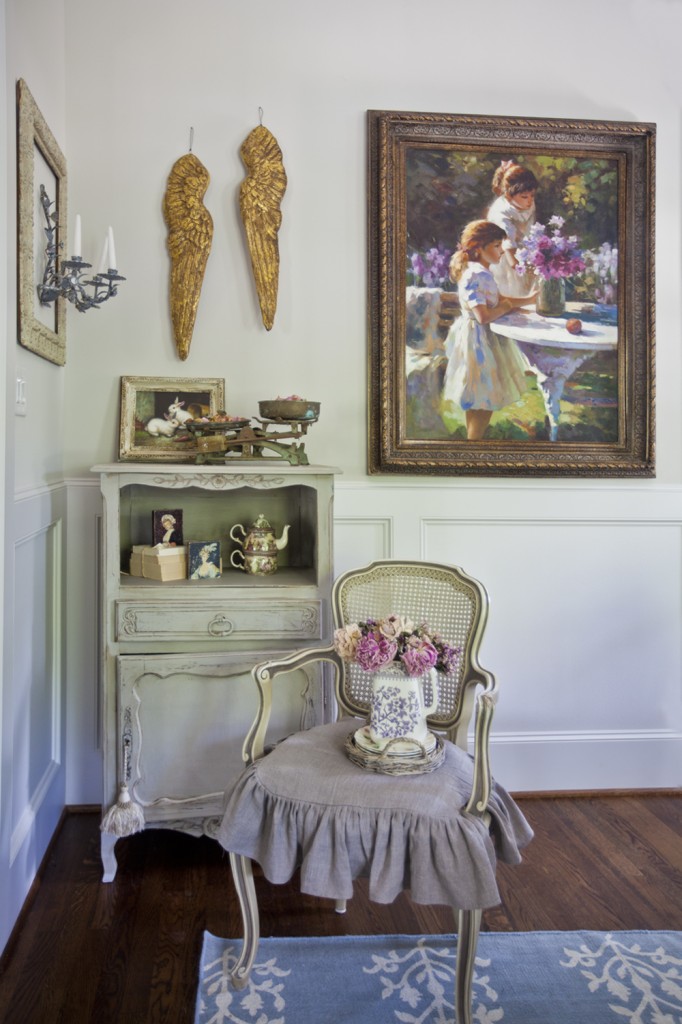 Well? What do you think?
The paint is Chawk Paint in the color Stanley. It was provided by Southern Honey Paint.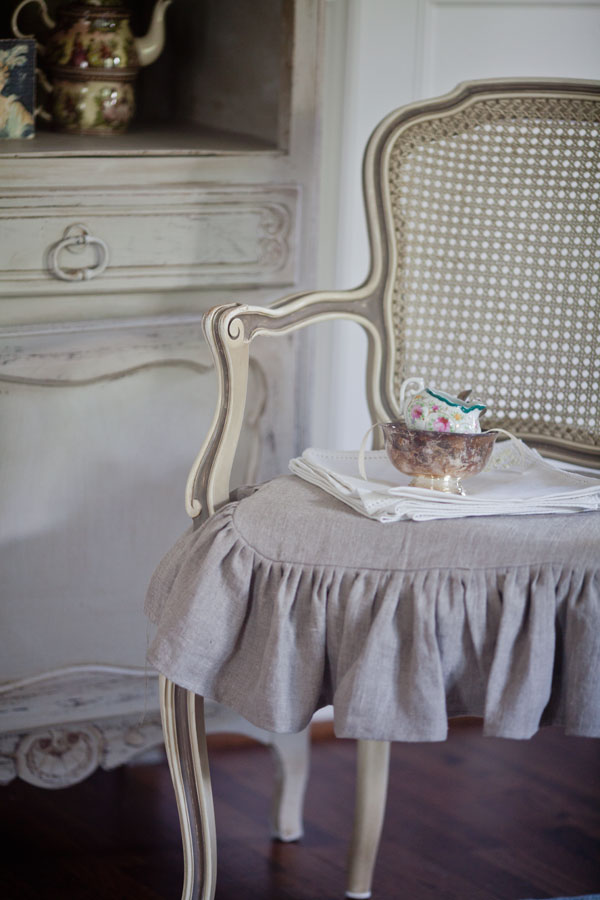 I'm pretty happy with the new look. I honestly hesitate painting real antiques like this, but this was so dark, it was difficult to work with. The paint lightened it up, and gave it a fresh modern look.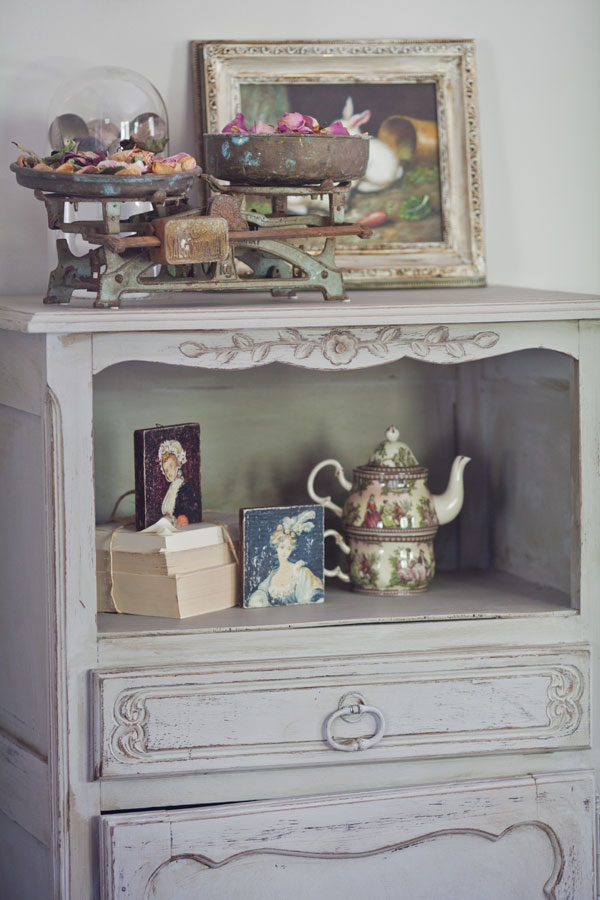 The hardware was impossible to remove, so I just painted it also.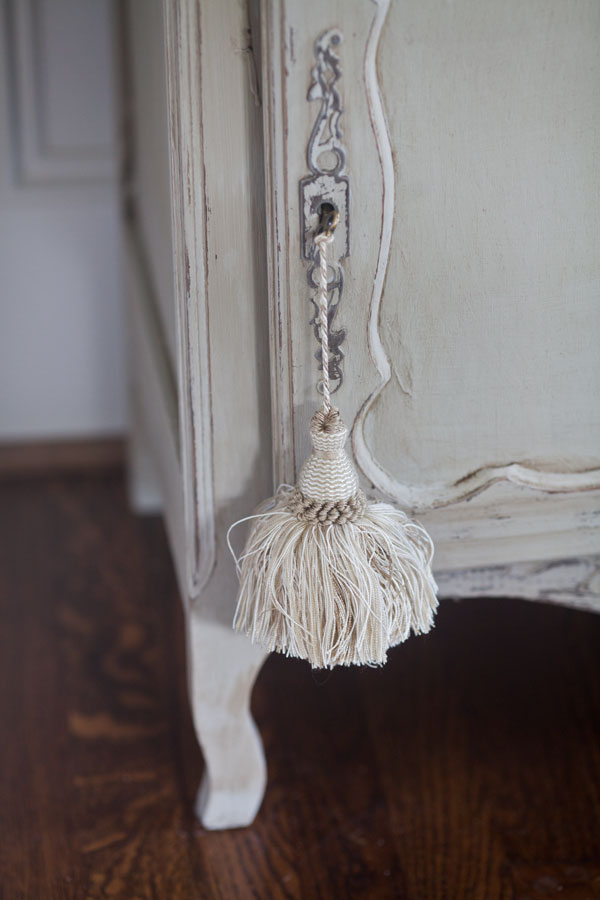 This is one of those projects that I wonder why I didn't do it a long time ago. When the piece is super dark, it is very difficult to see all of the intricate carved detail that pops when the piece is painted.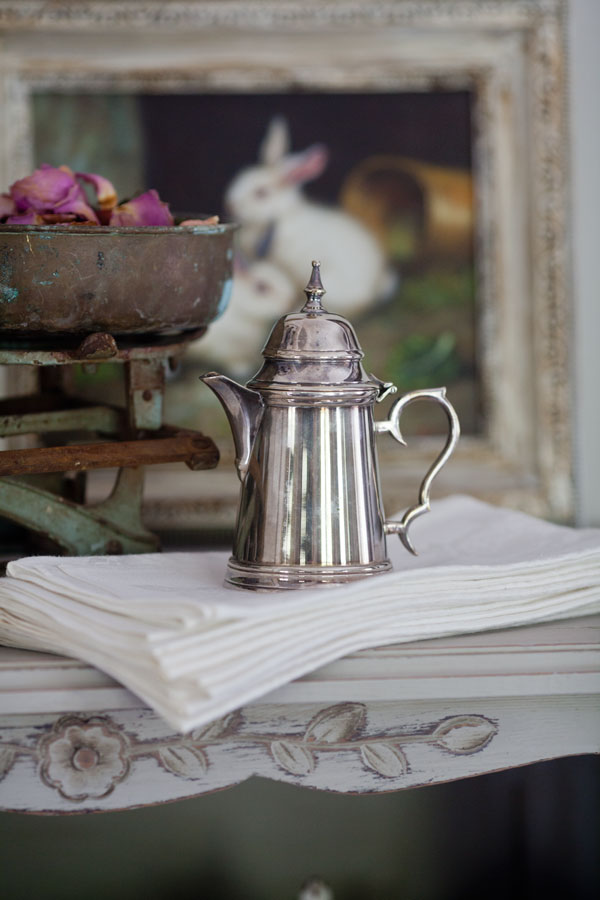 I really like a mix of painted and stained furniture. The table and console are not painted. You can see them here if you like. DINING ROOM 
I only mention that because there seems to be a camp of those that like painted furniture and those that don't. I really, really like both, and try to have painted and stained furniture in most rooms. If everything is painted white, I think the room tends to lack depth. And adding a painted piece can really add a flourish to a room.
As a side note, I painted this one day while I was home alone. I listened to the audiobook version of Julia Child's book MY LIFE IN FRANCE. I had read it before, and seen the movie, but it was so fun to hear it this time. I have to say I admire her greatly. Okay that had nothing to do with the cupboard, but it's a good read, if you are looking for something.
Here's a link to the book if you are interested. It's an affiliate link, so if you buy it, I think I make about 5 cents. At the end of the month I plan to pool my earnings, and buy a cup of coffee.