Have you ever had an idea for a project, but you weren't sure about it? Well that's been me. I wanted to paint there candlesticks for a long, long time. These are antique and brass.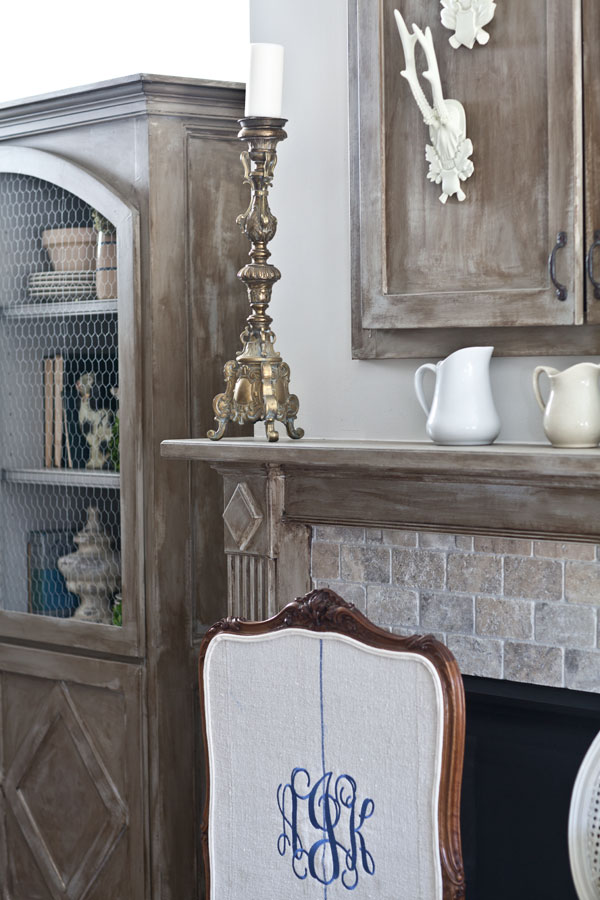 They are very pretty, but I felt the fireplace needed a bit of a new look. I used the Cote d'Azure Toscana paint from Amy Howard, available HERE.  I added water to the powder to make the paint. You add the water sparingly until the paint is like a pancake batter.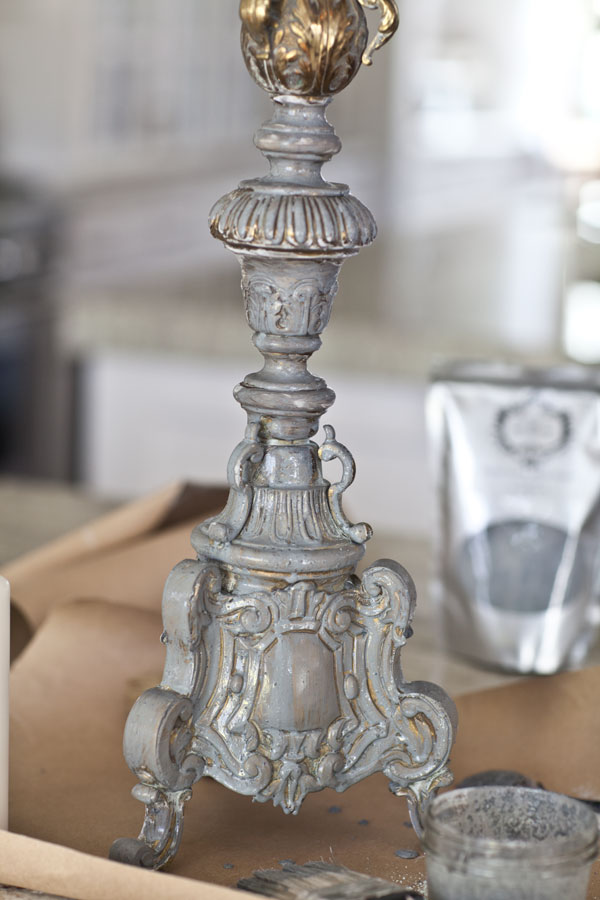 You can see how dark it is when it goes on, but it lightens up a lot.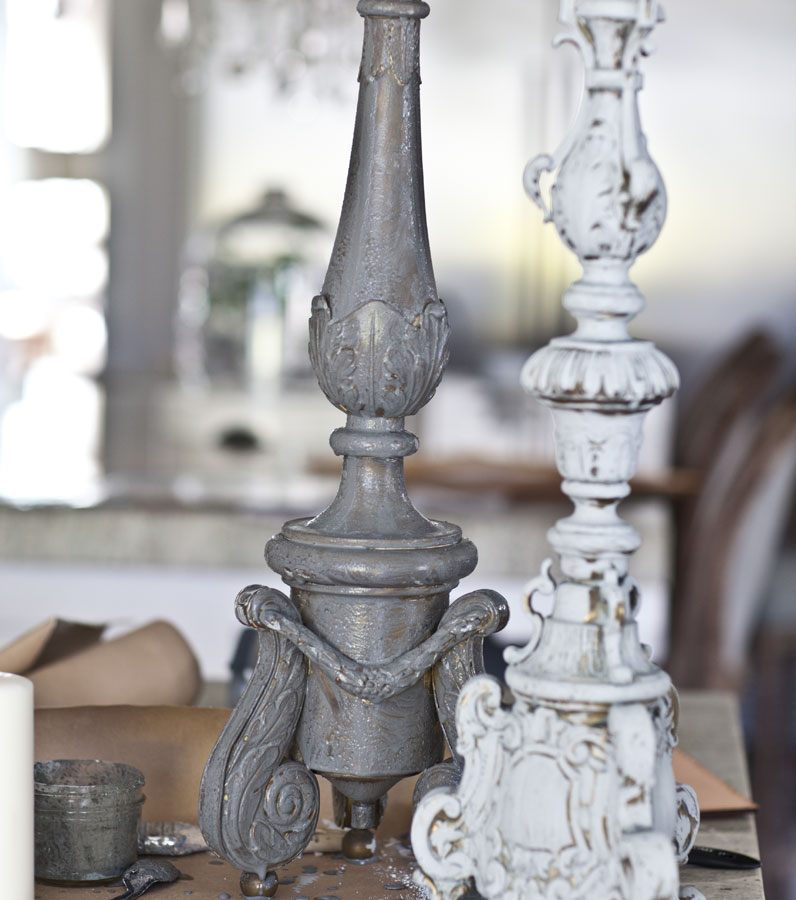 It's a softer look. I decided I didn't even need candles. I did not use a wax finish. But it is highly recommended that you do to protect your finish. I was going to do more to the finish, but really like it as is. I did not worry about getting the paint in every little crack and crevice.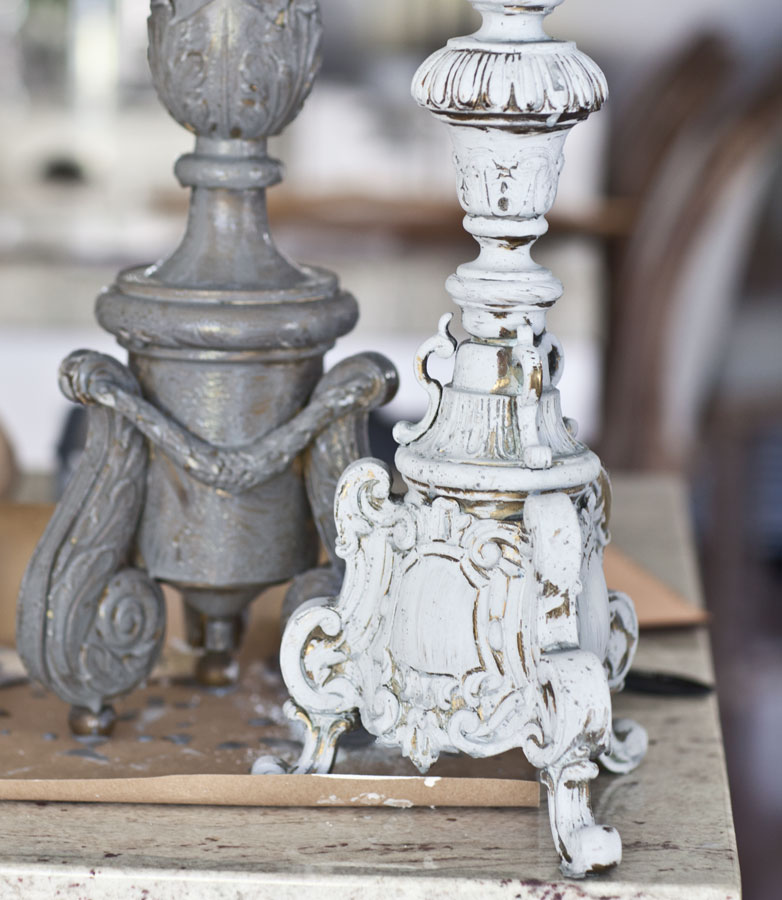 And here is the fireplace mantle after I went with soft colors.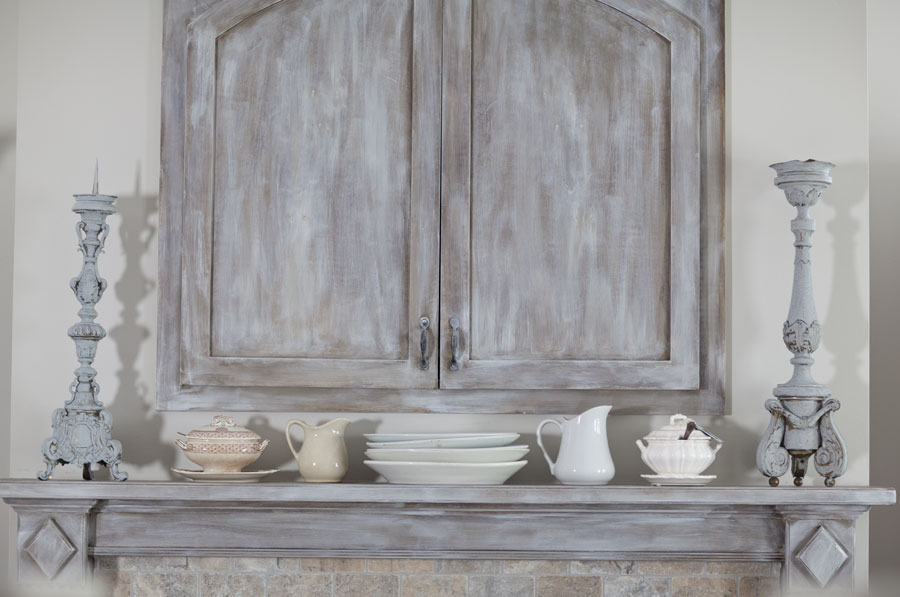 I am really loving the new look. I'm not saying it will look this way forever, but I'm really enjoying the change.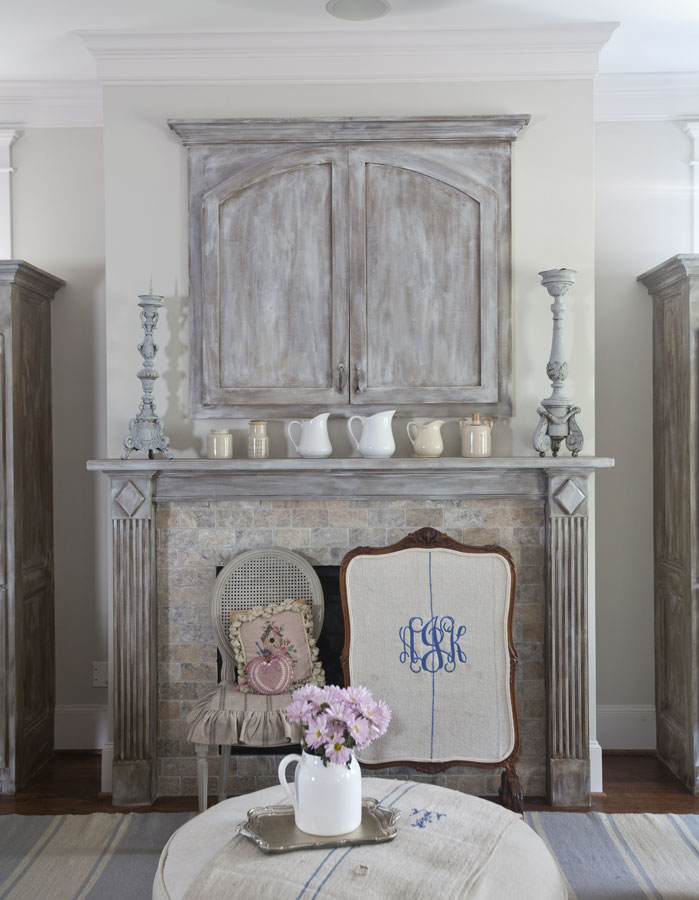 Here's a fun before and after. It shows the before and after on the candlesticks and the redo of the cabinets.
For the post on the cabinet redo CLICK HERE.
You can find this paint in my online store, HERE.
The paint was provided by Amy Howard at Home.
For my full disclosure policy, CLICK HERE.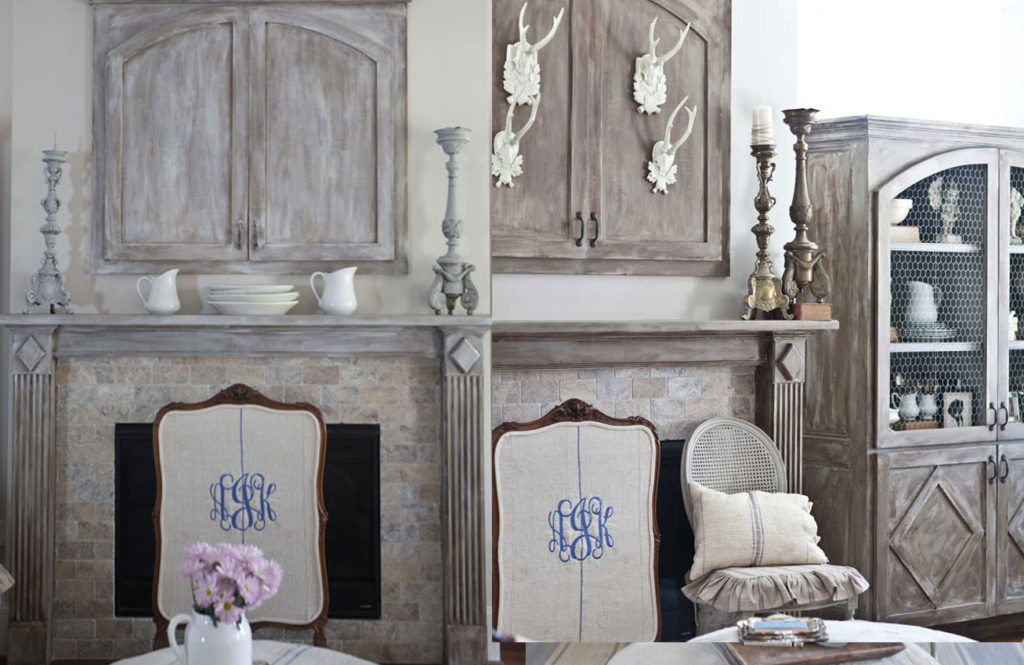 This is part of my DIY TIPS AND TRICKS monthly event.
To see what my incredibly talented and awesome friends are up to, see below!