If you have been following my blog for a long time, then you know we have had an old artificial tree up for many Christmases past. Don't get me wrong, I love artificial trees, but I do miss a real tree. There's something special about the scent and the feel of the tree. I've missed having  a real tree.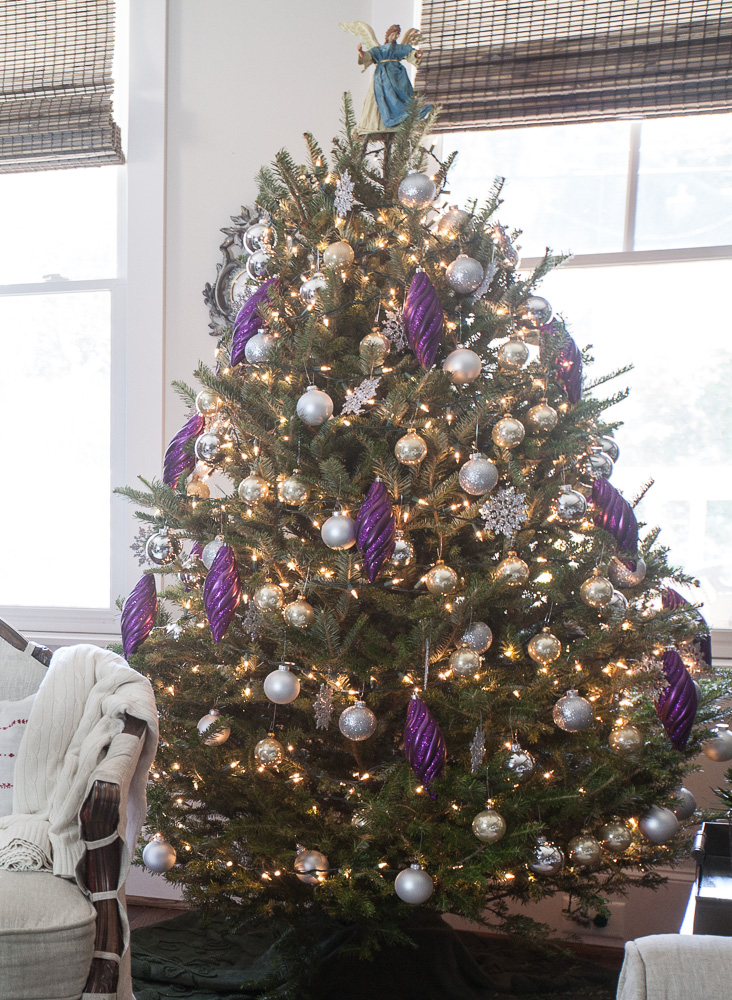 My concern was that we had a tree tipped over and water went all over our floor in the past. We now have a wood floor and I didn't want to deal with that again. Well I grabbed a new stand that is much more sturdy than the old ones. I am feeling pretty good that this one won't tip over. So I was ready for a real tree.
This post is sponsored by GREEN VALLEY CHRISTMAS TREES. All opinions are my own.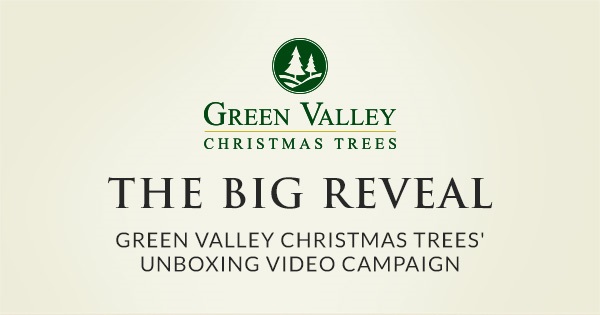 They sent me a Fraser Fir. CLICK HERE TO SEE THE TREE
Now let me say I love the idea of going to a tree farm to cut a tree, but with my kids grown, and living in the middle of a big city, having my tree delivered to my house sounded amazing! This one came in a box to my front door. My daughter and I unboxed it, which was lots of fun.
You can see the 15 sec video on INSTAGRAM here.
Then I decorated it with clear lights and mainly silver and gold ornaments and a few lavender ones. Now even though this tree does not have all of the family collected ornaments on it, I DO have another tree in the room that I have given my daughter full rein to decorate. All of those ornaments are going on the other tree. (I plan to show that one later, unless she doesn't get it decorated, in which case I won't.)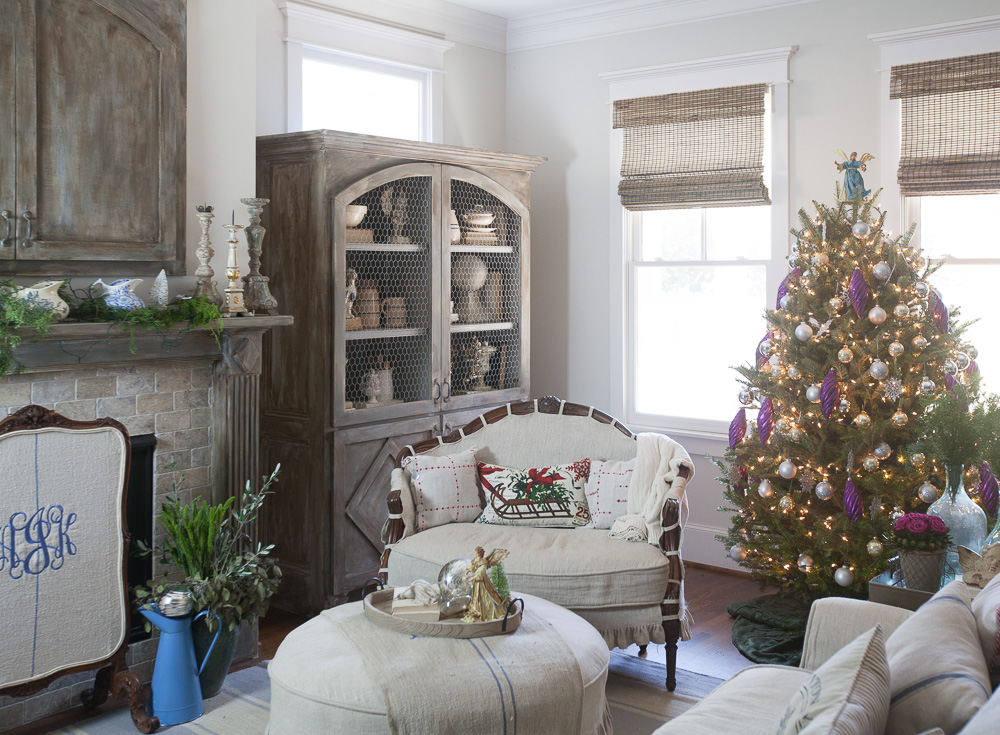 I set out a few Christmas things on my farmhouse tray.  The angel is actually musical.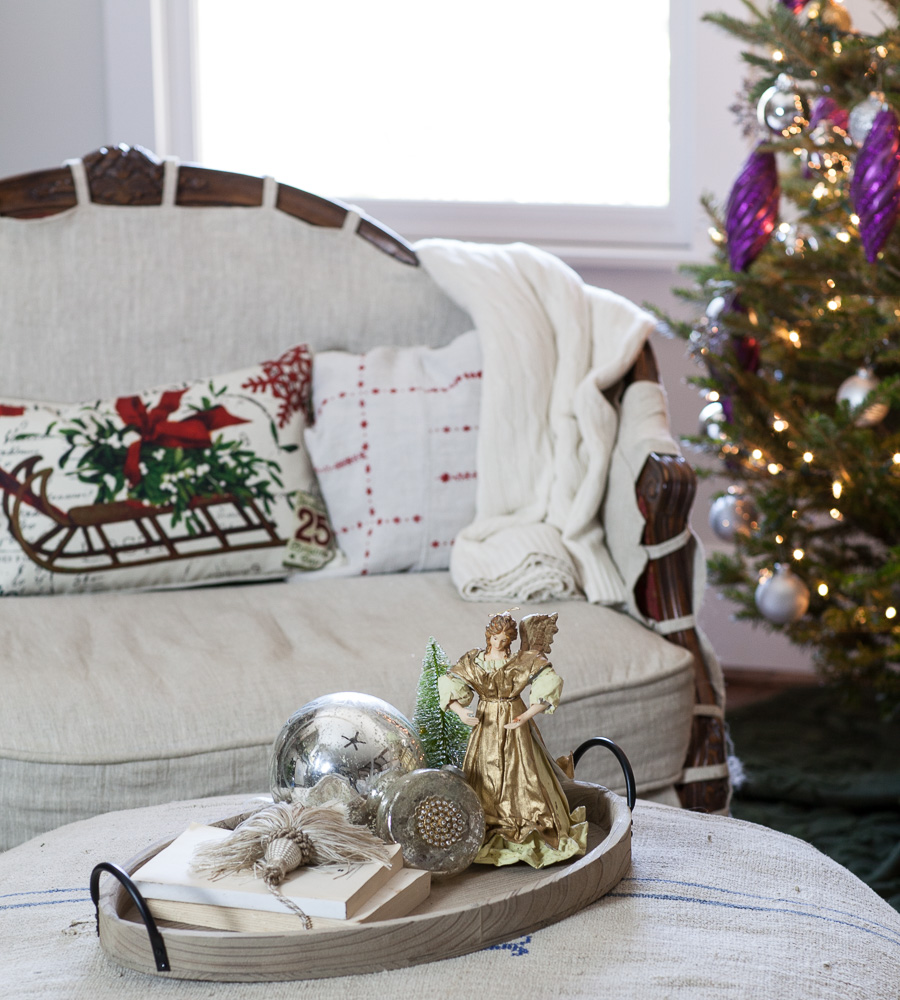 I thought I was cool putting greenery in my daughter's boots until she got home and asked why there was green stuff in her boots. I told her I was deodorizing them. She gave me the side-eye.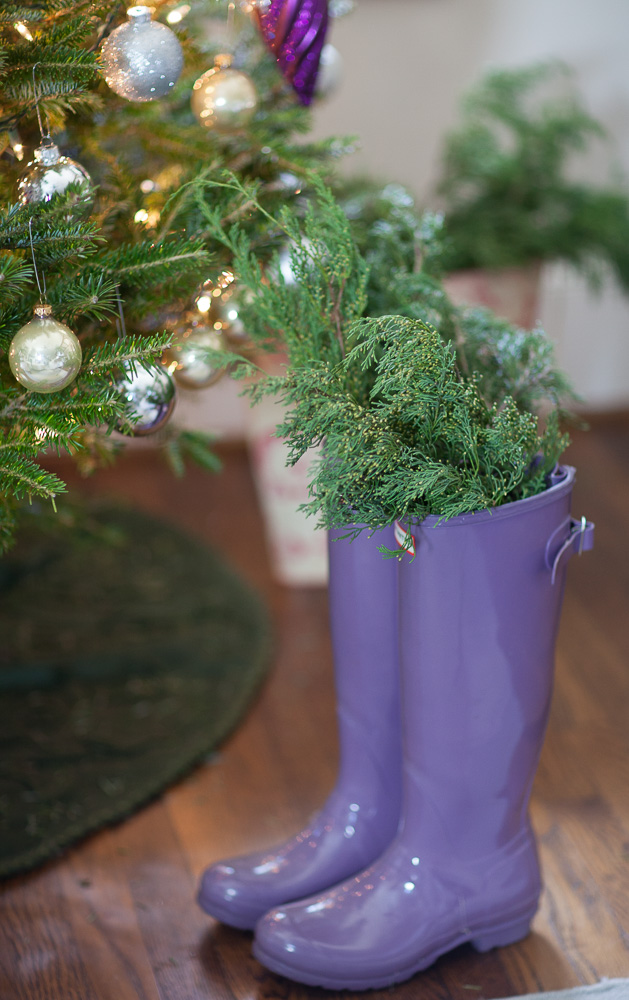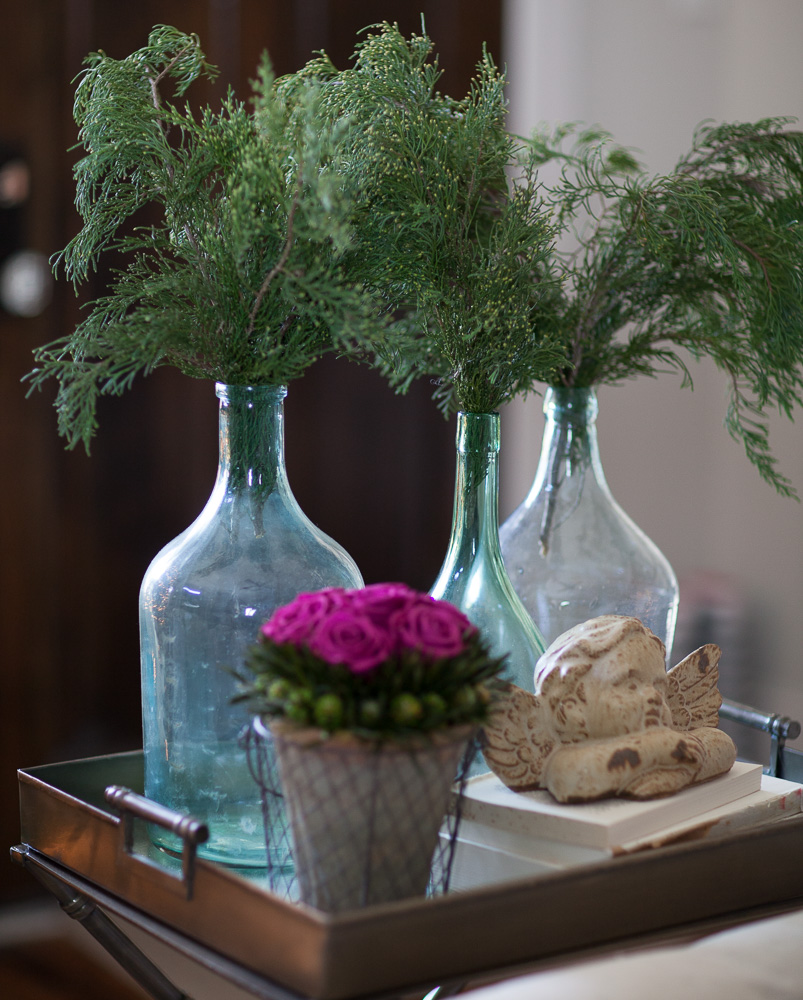 I did have to add my favorite ornament. If you are a Texan you will understand this. We also have a matching armadillo ornament.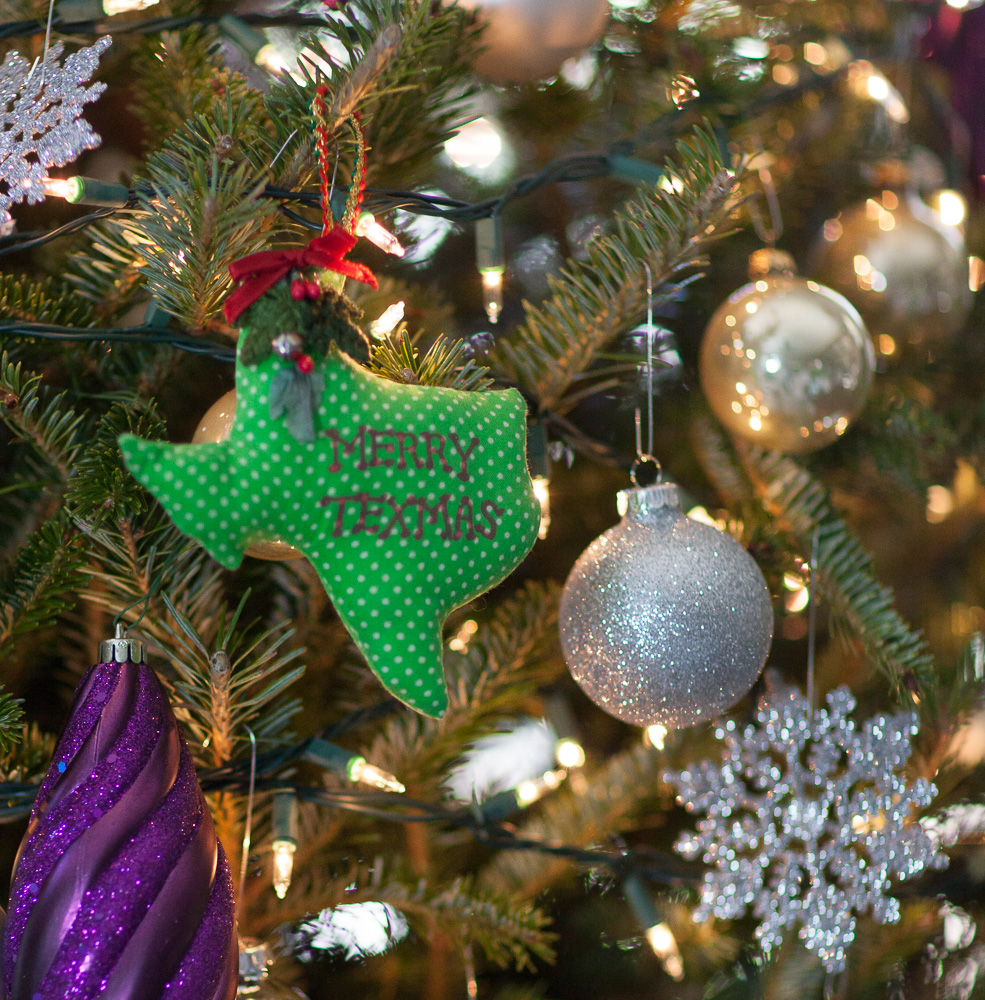 I made room for my nativity creche in the dining room. I wasn't sure where to put it, so it on top of this column.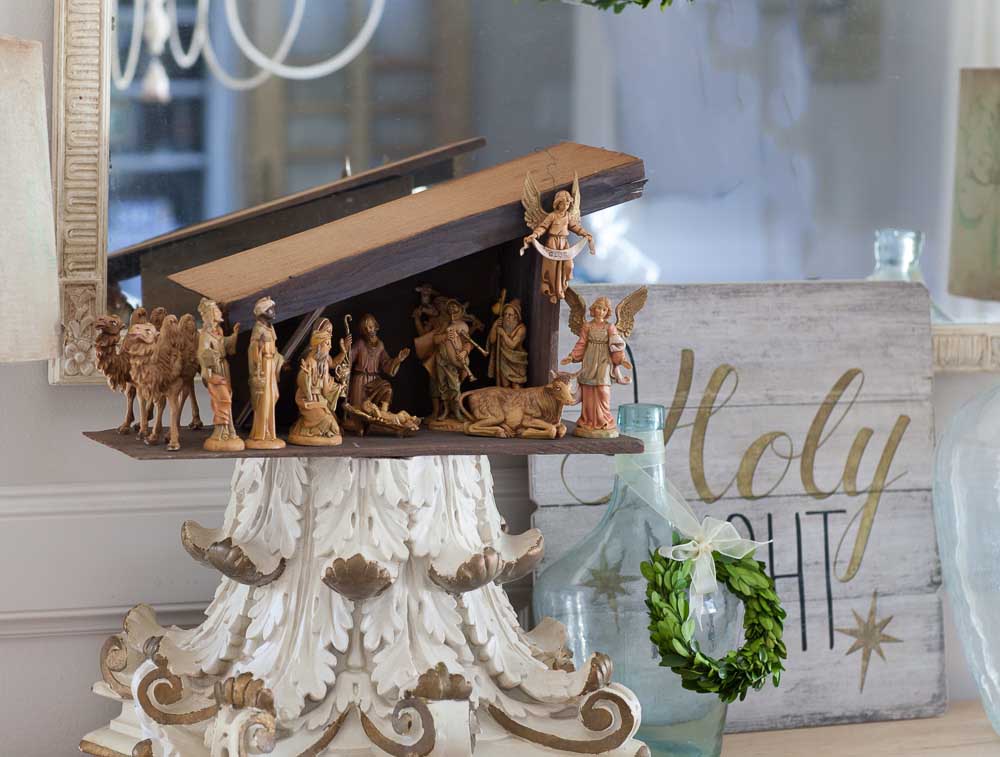 I decided when I finished decorating I was just going to sit and enjoy it.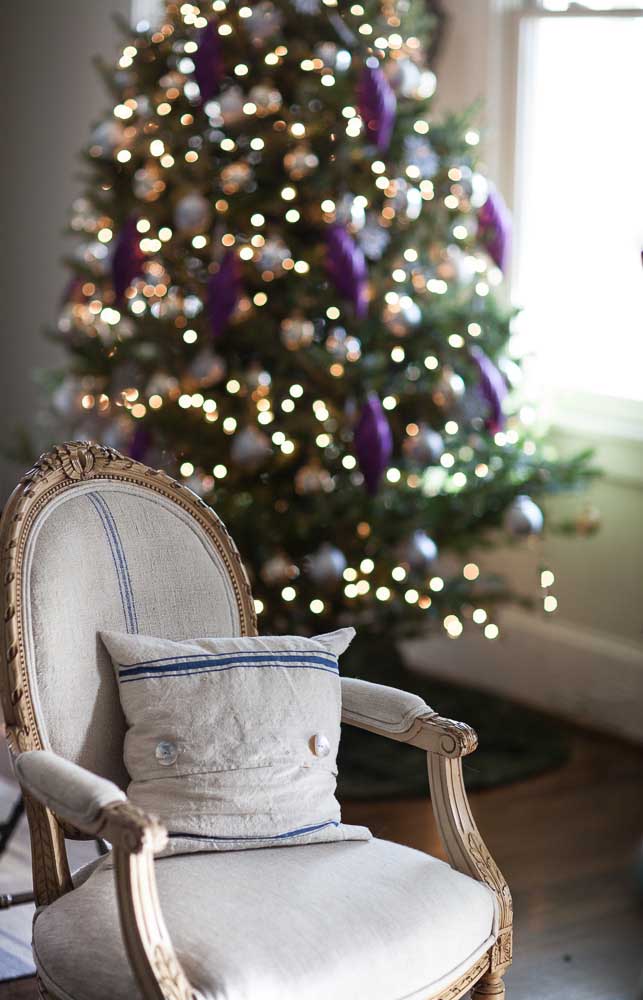 There's a bit of Christmas in my breakfast room with a few bottle brush accessories.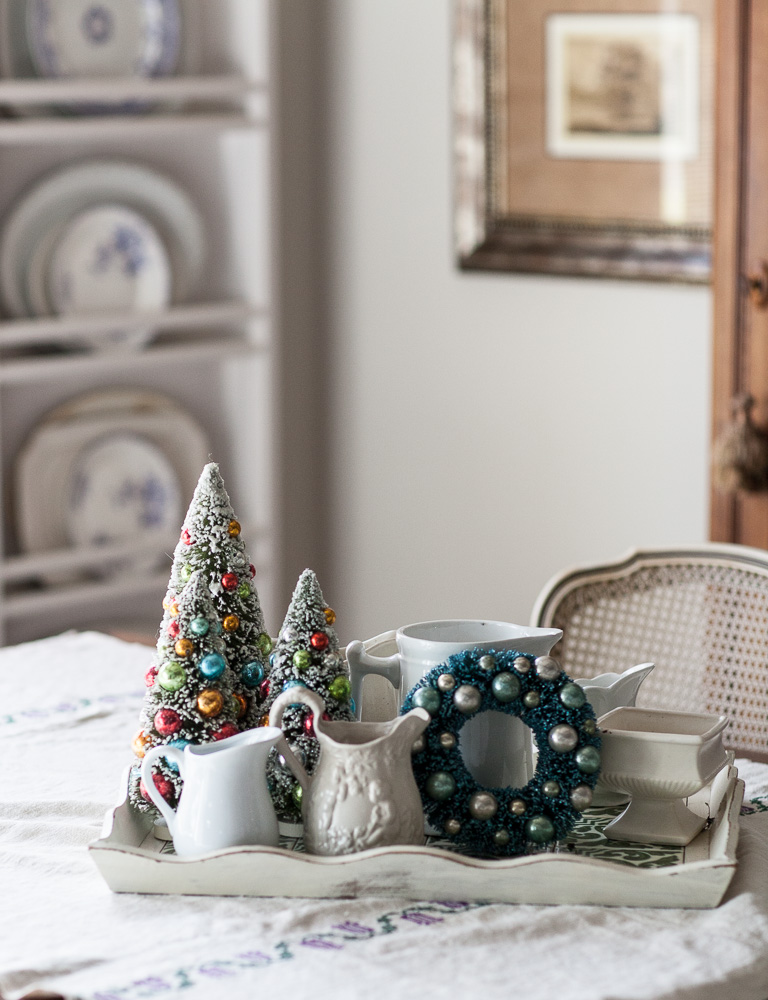 I set up some candles on my island.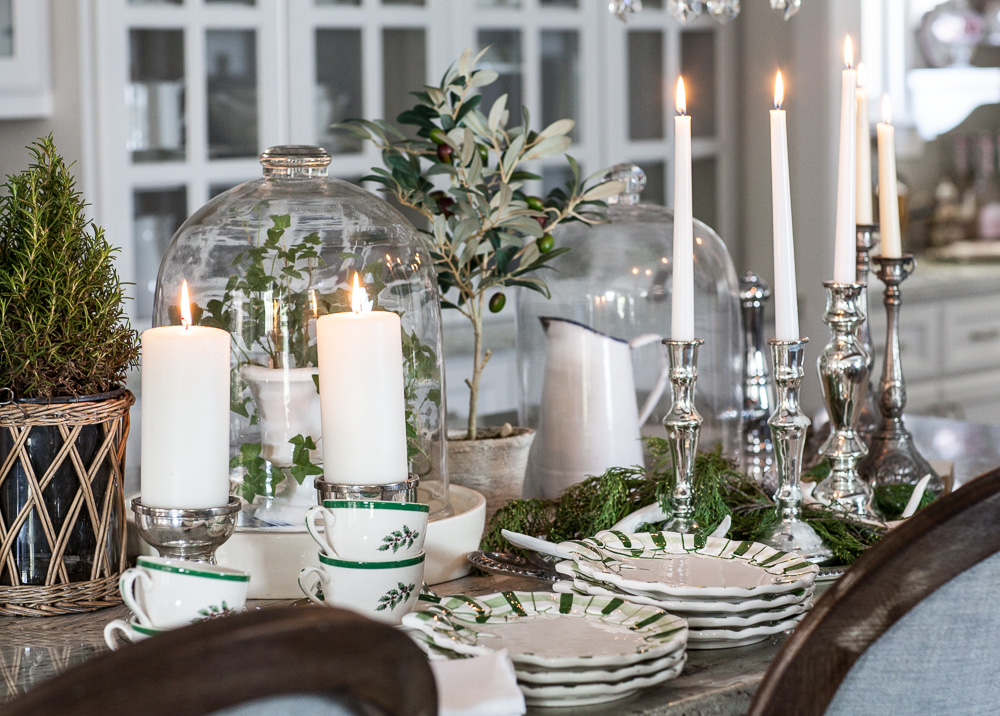 I love the way the candlelight flickers.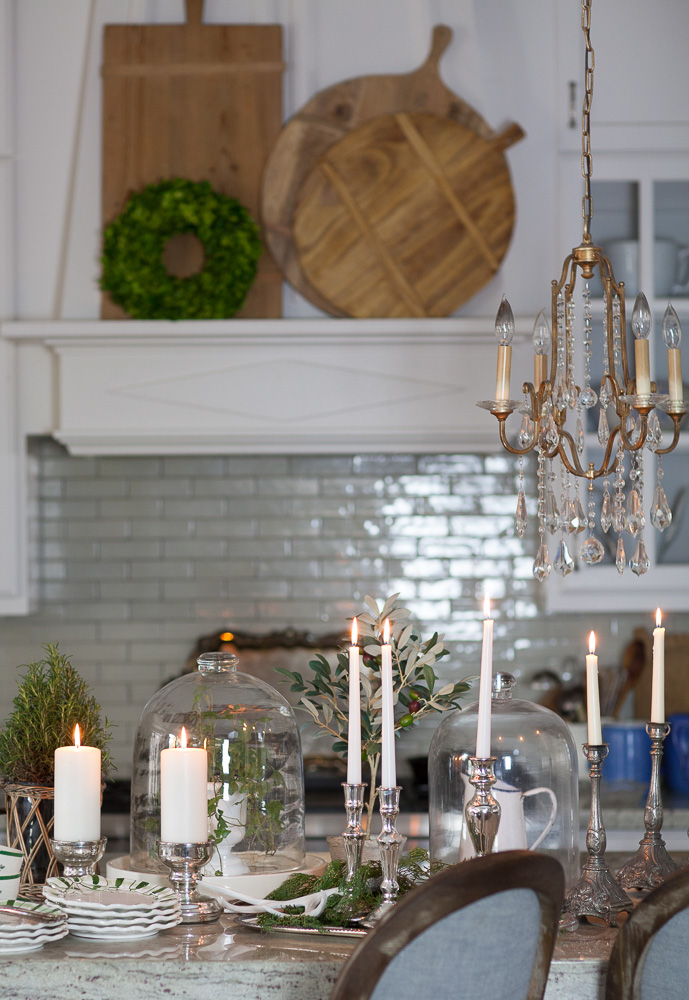 It's getting dark outside and we just got a cold front so I may just sit in front of the fire for a little bit.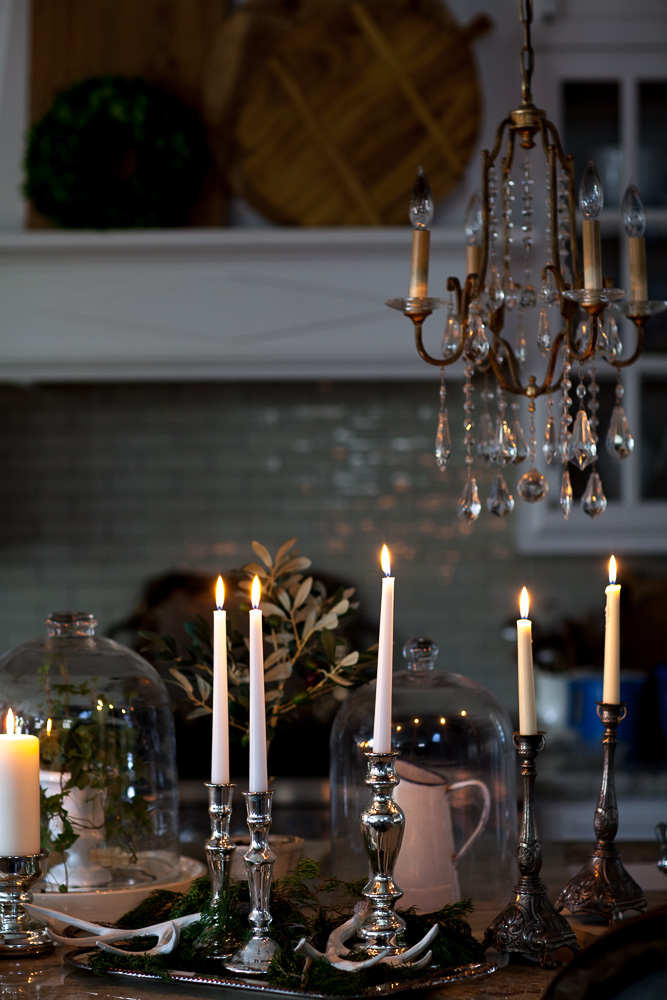 Thanks for stopping by. Remember to check out the trees over at GREEN VALLEY CHRISTMAS TREES. They will ship it right after cutting and get it to your door quickly.