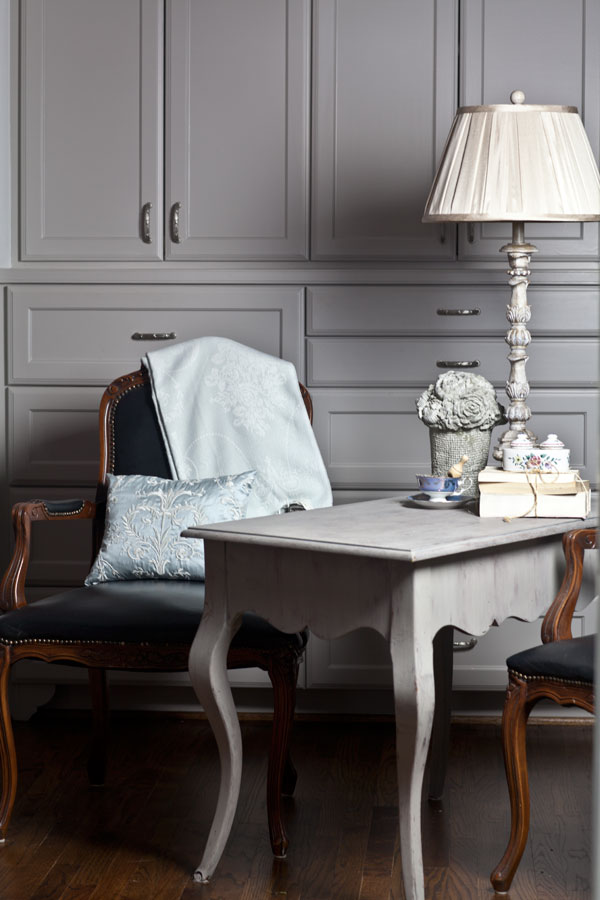 I thought it would be fun to do my closet two different ways using some lovelies from my sponsor Laura Ashley. Want to see what I came up with? Let's look at how the space looks different using two different accessories. First we have the blue look. I used a soft blue throw and a gorgeous blue pillow. The throw is so soft too.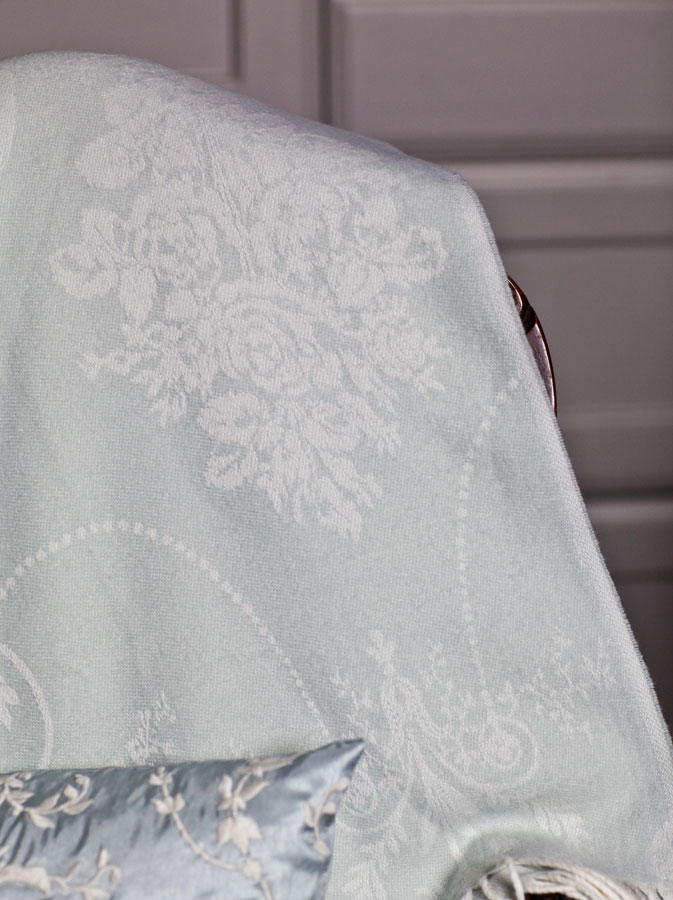 I love the embroidery on the pillow.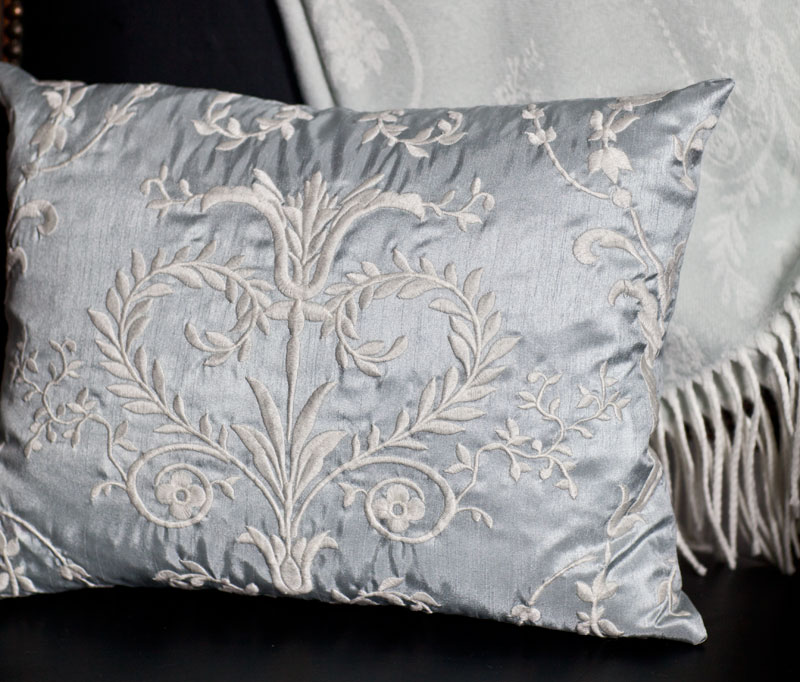 Here's how it looks in the room again.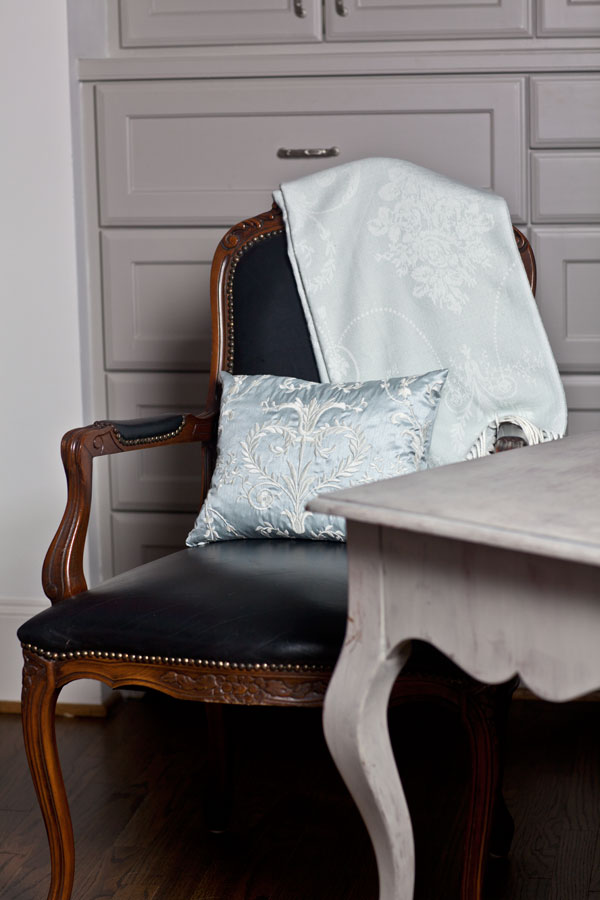 Okay now I removed the blue accents and added cranberry ones. The tablecloth is actually fabric from Laura Ashley. I wanted to show you a no sew project, so the fabric is just draped over the desk.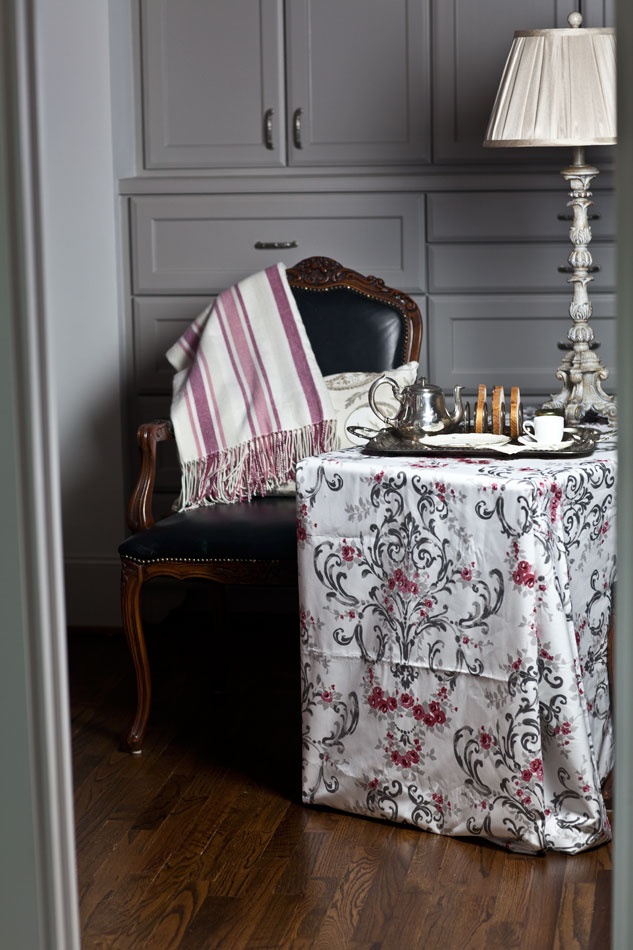 I thought this would make a fabulous place to have some tea and toast. Yum!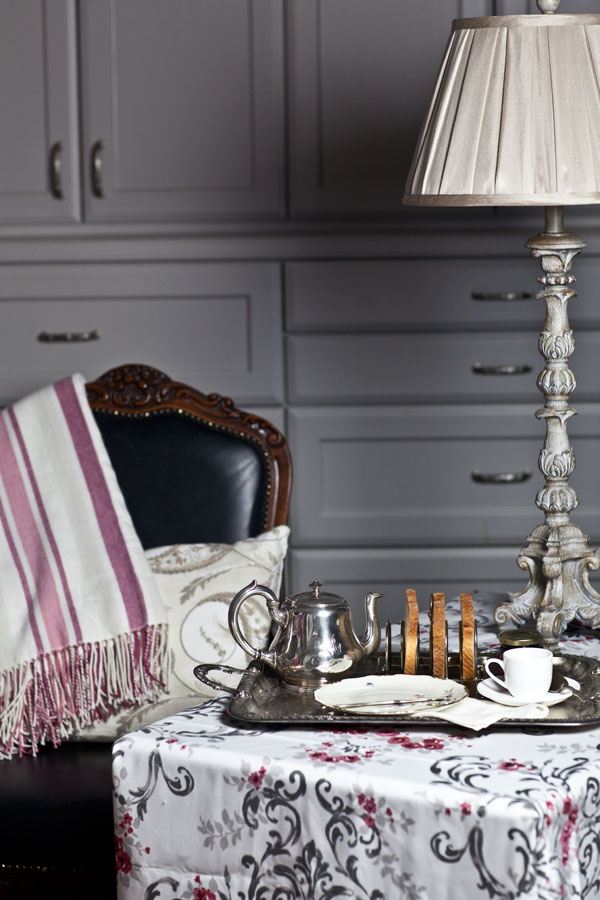 This pillow also has scrumptious details.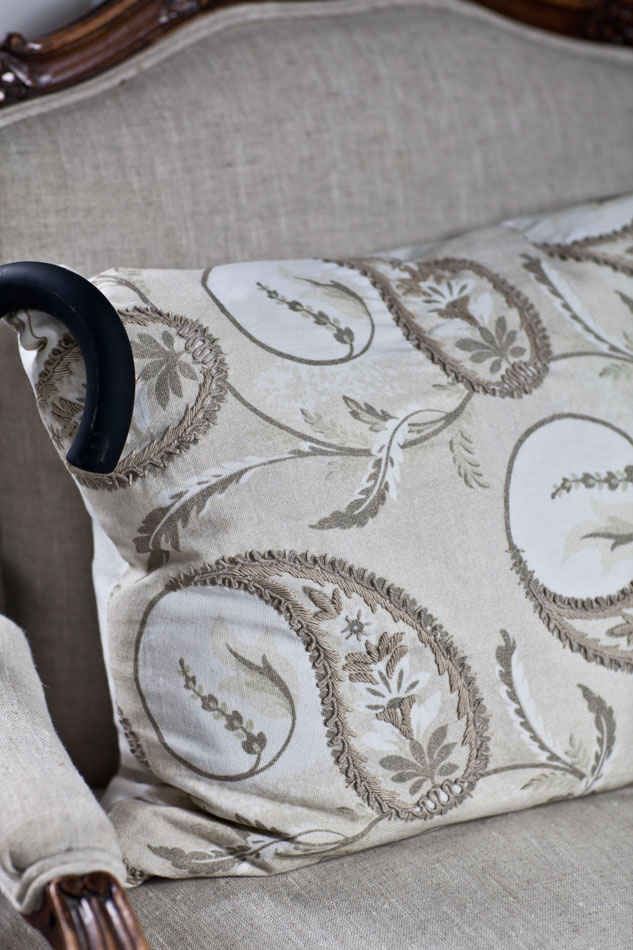 All of these nice details are what make a room feel special.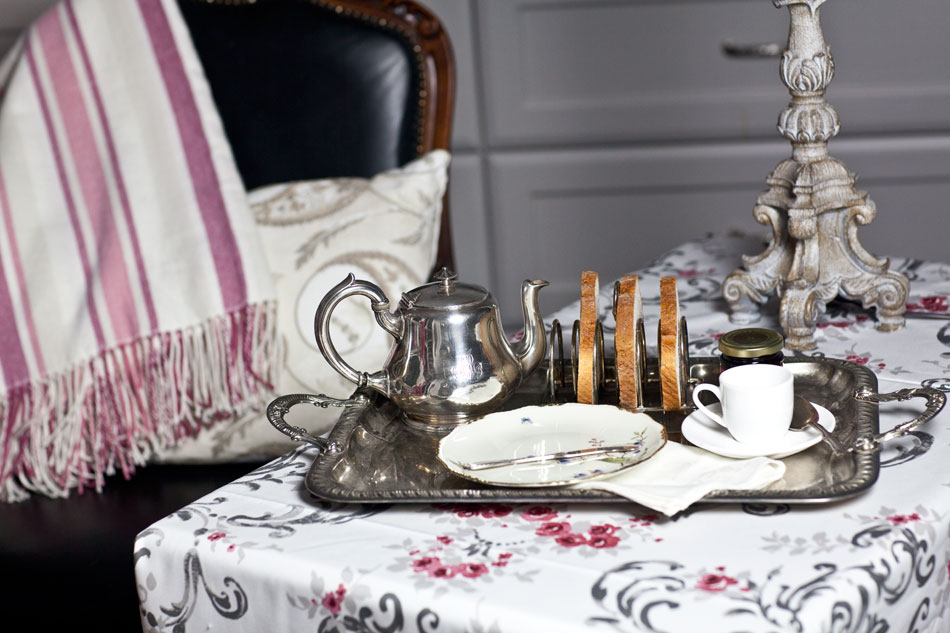 Here is the same pillow in the bathroom with a Laura Ashley umbrella.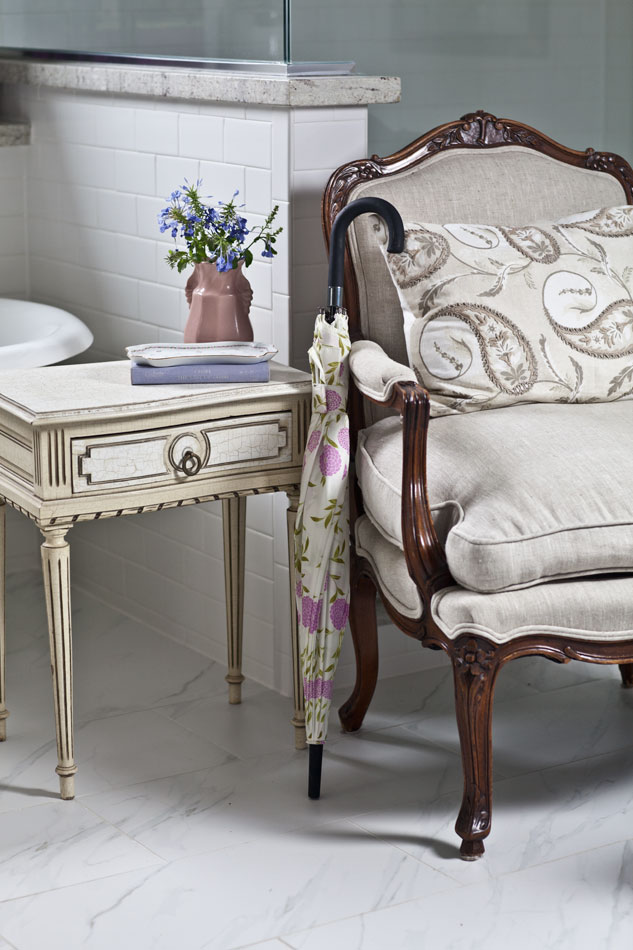 So which do you prefer? The cranberry accents or the blue ones? Of course I can always alternate them, and change them out as my mood changes.
These lovelies were provided by my sponsor, LAURA ASHLEY