When you are a design blogger, you are constantly changing things around. I mean all.the.time. Mr. CH doesn't dare walk through the house in the dark, for fear of walking into something that wasn't there the day before. Ha!  Well I like to be a woman of mystery.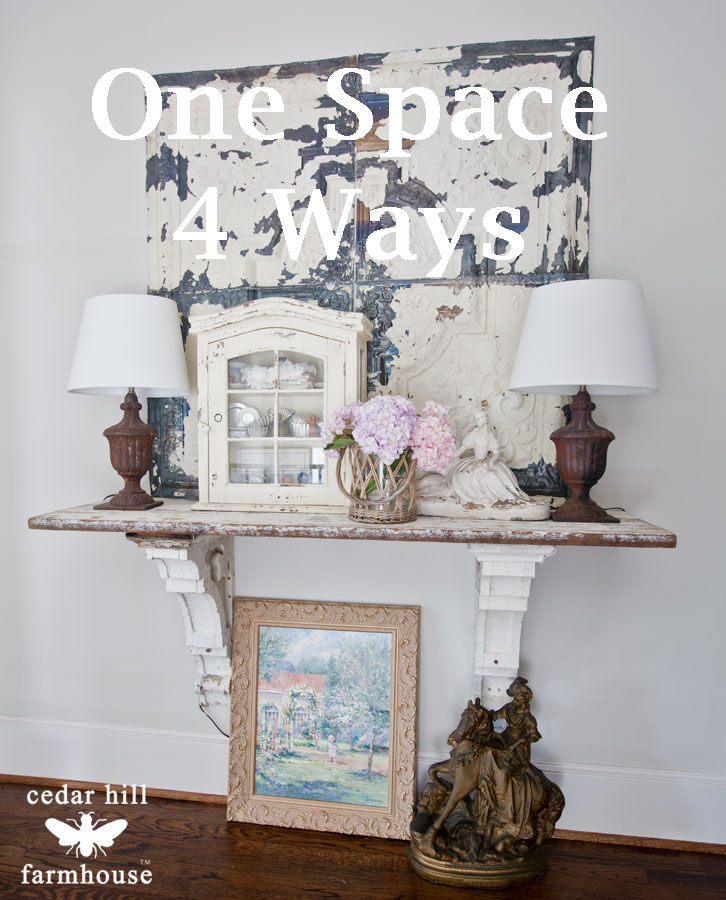 I recently moved the chairs in our closet while he was sleeping. He told me later the next day, that he almost tripped over the chairs, since it was dark, and they had been moved. Sorry Honey!!
I like to play around with this shelf in our hallway upstairs.
It's a fun, not too serious place with chipped old tin ceiling tiles and antique corbels.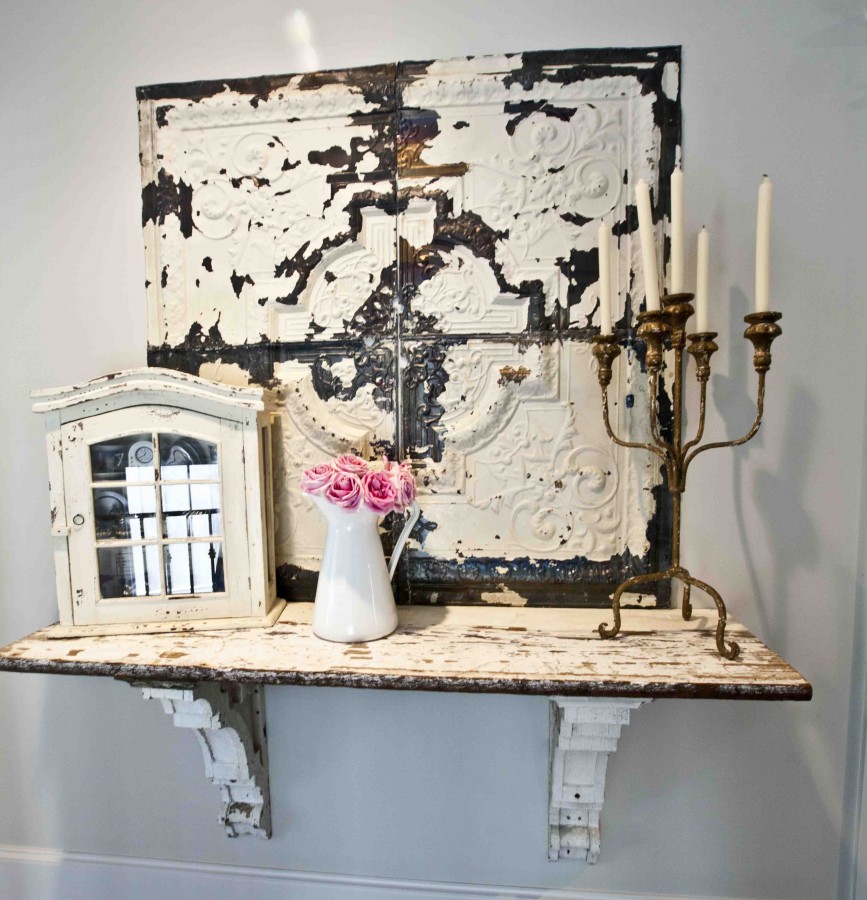 I started with just a few accessories here.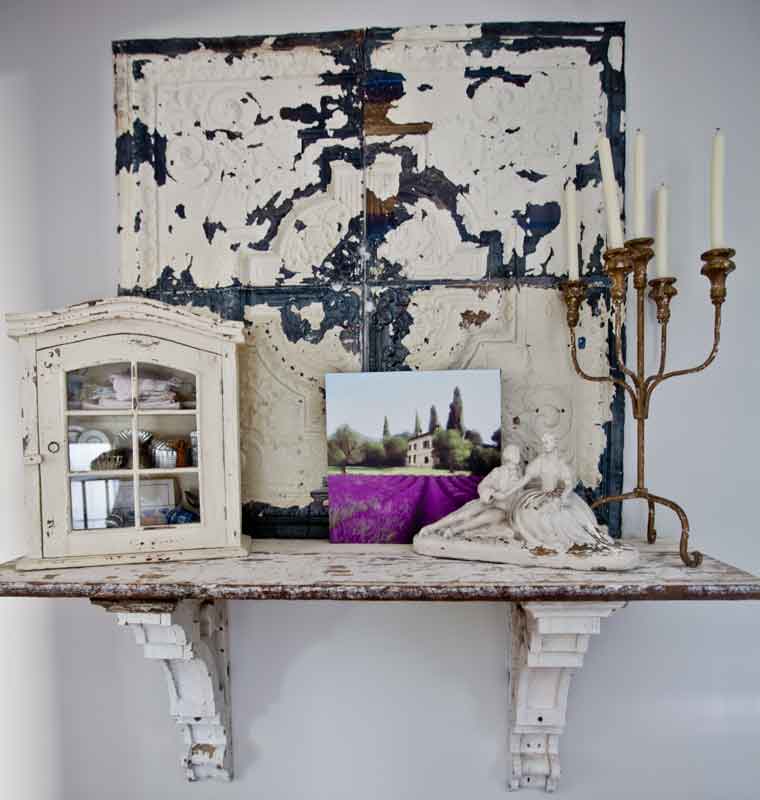 Then I thought it needed this sweet romantic couple and a little bit of color.
I found these lamps that I bought for my daughter's room, but she wanted the chandelier lamps, seen here, so I put the new lamps here.  But then I had the problem of electrical cords. Grrrrr.. if you photograph interiors, then you know what a pain those cords are.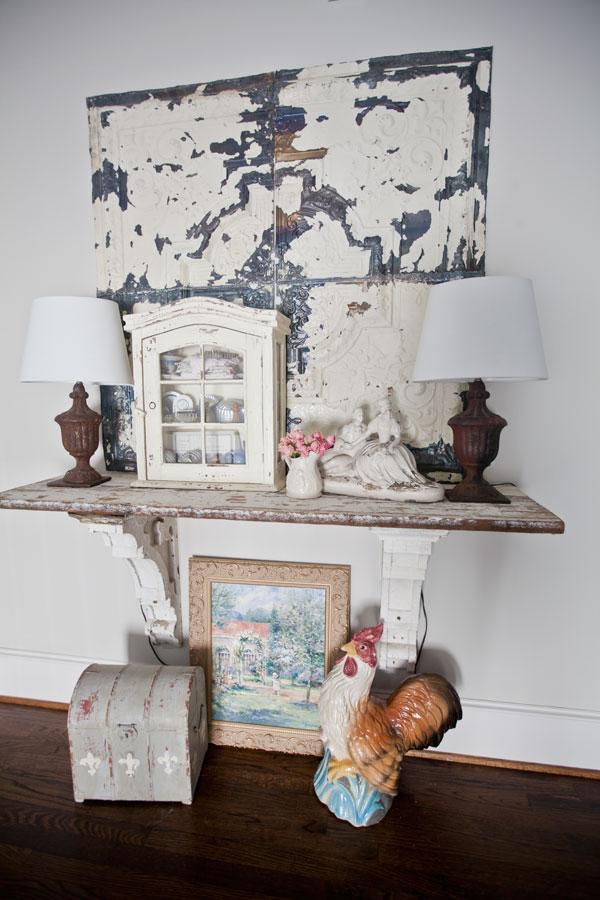 I put a few things under the table to cover up the cords, but it looked a bit cluttered to me. I tried just keeping a few.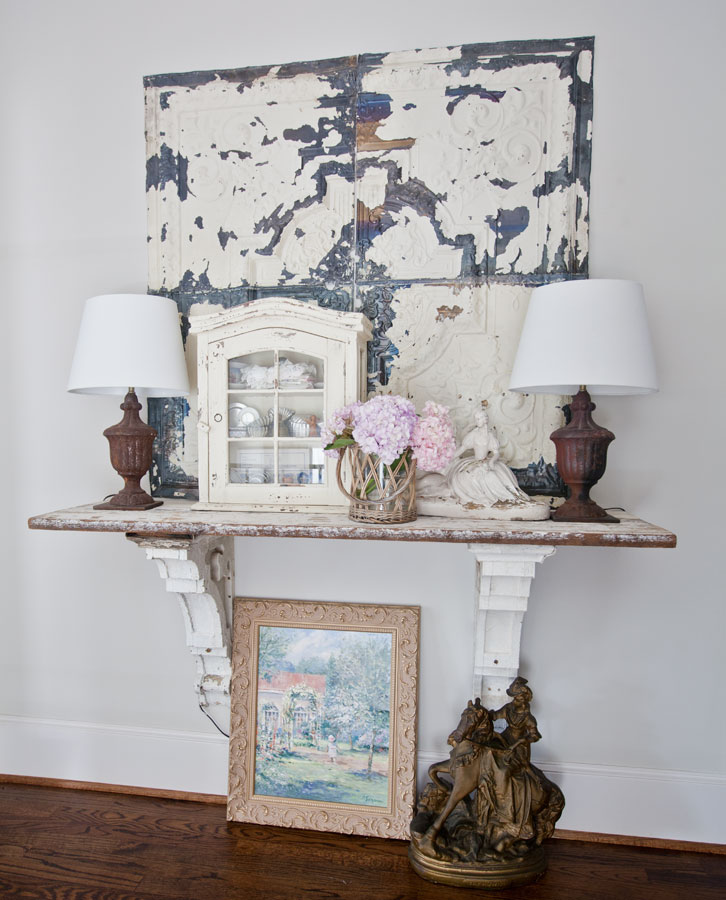 To be honest, I think I prefer nothing under the shelf, but I really don't like the cords being so obvious, especially since  they are eye level as you come up the stairs.
Actually it doesn't look like any of these photos right now.
The takeaway today is, have fun with your decor, and try things many different ways. Sometimes I am surprised about how bad something looks in one place, and then how fabulous it looks somewhere else.  The other benefit to moving things around is the feeling of having a fresh look without actually buying anything. Just moving things around is a lot of fun for me, and gives me a little different look whenever I want it. Have fun!
Please tell me I'm not the only one who does this!!