I thought today would be a great day to showcase the changes one room has seen over the course of 5 years. When you're a DIY blogger or a home decor enthusiast, you don't leave things alone for long. This is a photo of my daughter, Elise's room when we moved into our home. You can see I have a large canvas on the wall, tall lamps and sconces on the wall. If you look closely you can see that the blinds are temporary. There are also no curtains. I loved those lamps, but felt they were too dark for the room.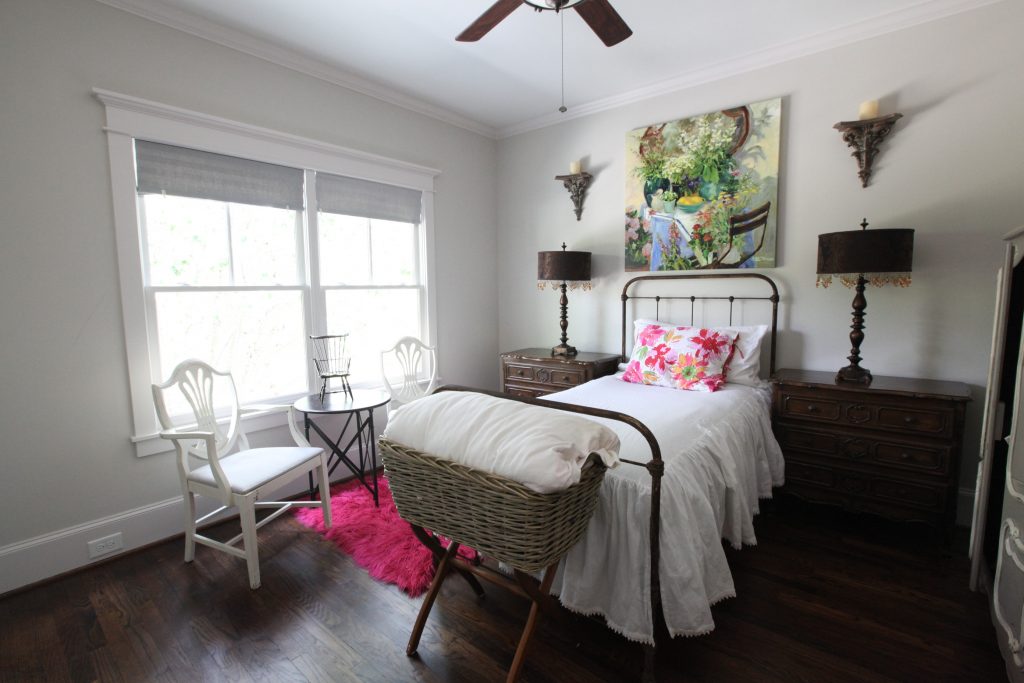 I sold the chairs and lamps, bought bamboo shades, and went for a monastic look in the room. But the room felt a bit flat. It needed something a bit more. I loved the mirror, but in the end, that mirror ended up in my powder room.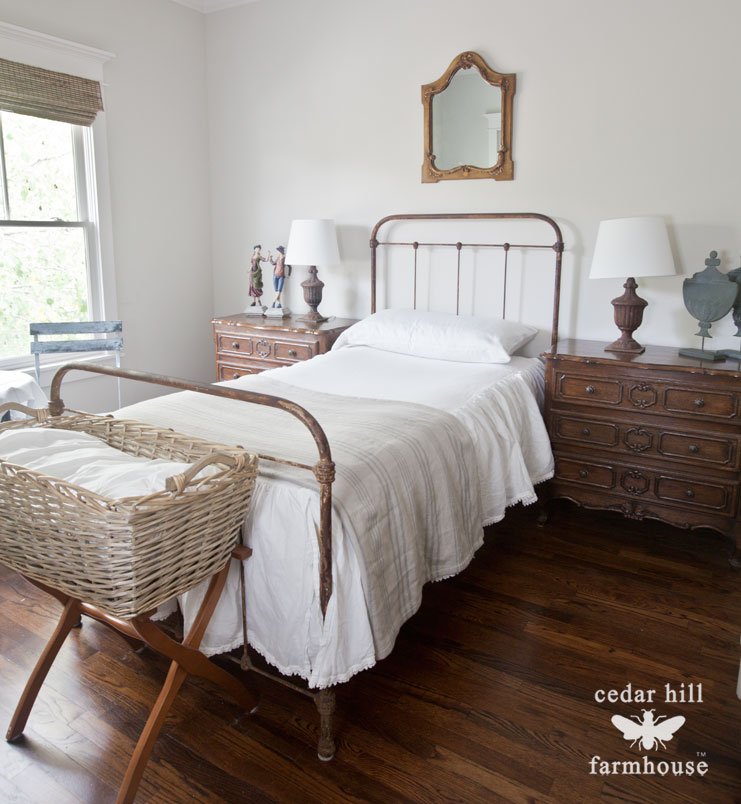 I thought a new set of lavender and white bedding would be a nice change.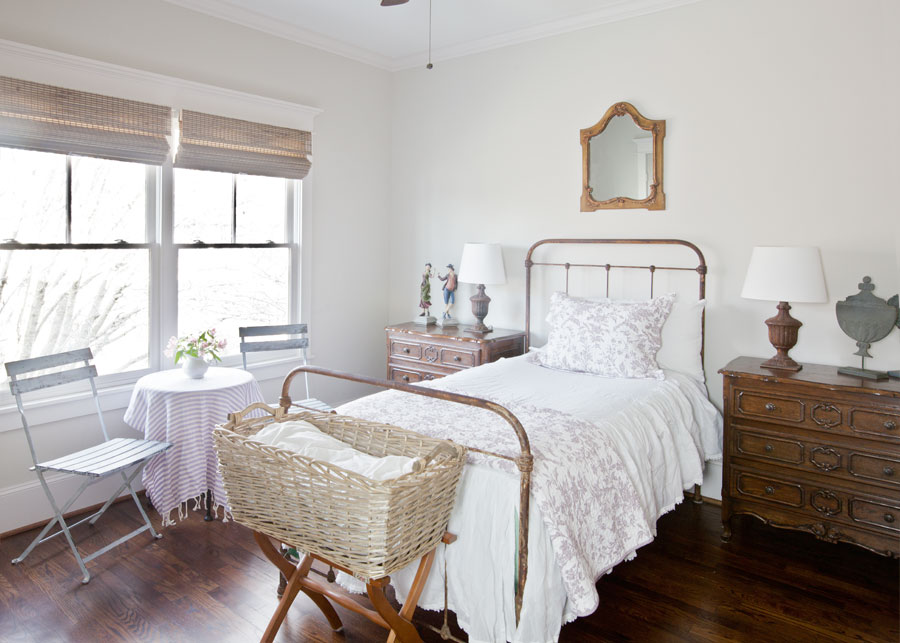 affiliate link
I also wanted to see what the room would look like with curtains. I like curtains in here, but think that lighter curtains would work better with the room. I've got some fabric and the curtains are in process now. My sewing machine was malfunctioning which completely threw me off schedule. It's the electronics that are messing up, so I actually bought a new sewing machine. I don't do anything too wild on my machine, so I knew I didn't need a fancy one, just a basic machine. I have a Brother machine and love that it has a threader for the needle that makes my life so much better. The button hole function is also like magic. So I decided to stick with Brother. Besides, I will have a smaller learning curve since my old machine is Brother. CLICK HERE to see the model I chose. I hope to show you the curtains later in May.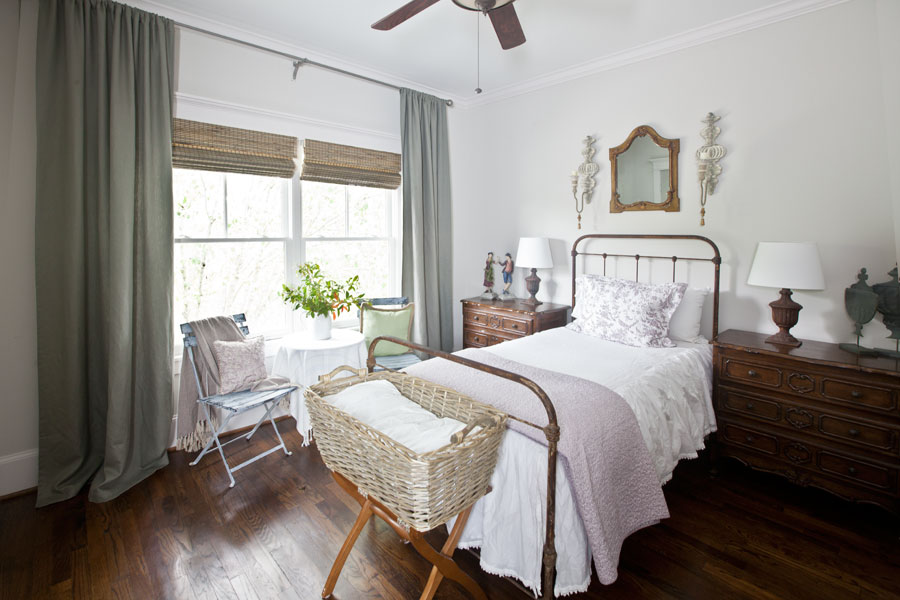 The next change was with the mirror above the bed. I changed it for a smaller mirror and some darling sconces from Round Top. I wish I had a source for you on those, because they are super cute. I also changed the bedding for this bedspread on the bed. It's a green and cream striped long drop bed cover.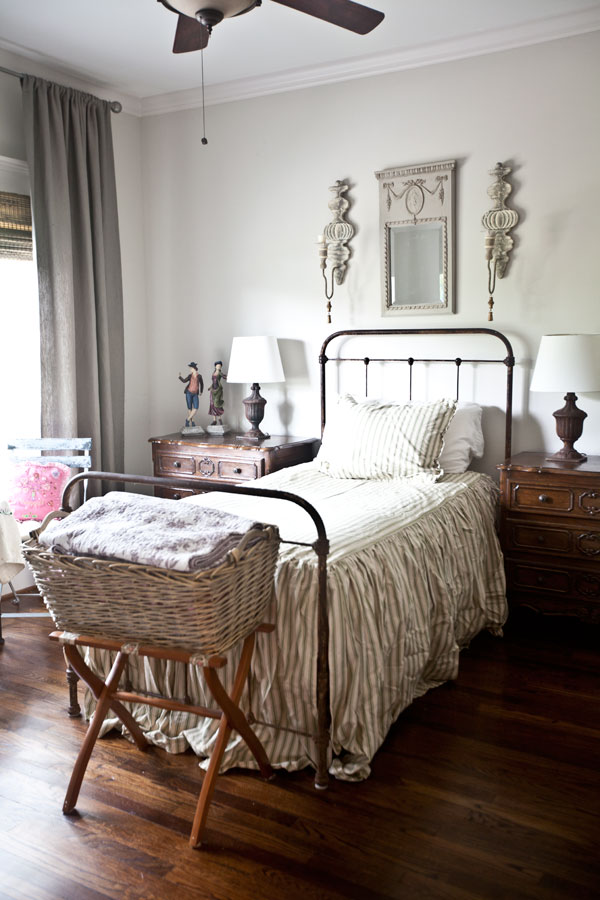 And for the latest changes, I've changed the lamps and added the rug CLICK HERE.  I'm also thinking about the chests are wondering if they are too dark. If you have any thoughts on that, feel free to leave a comment.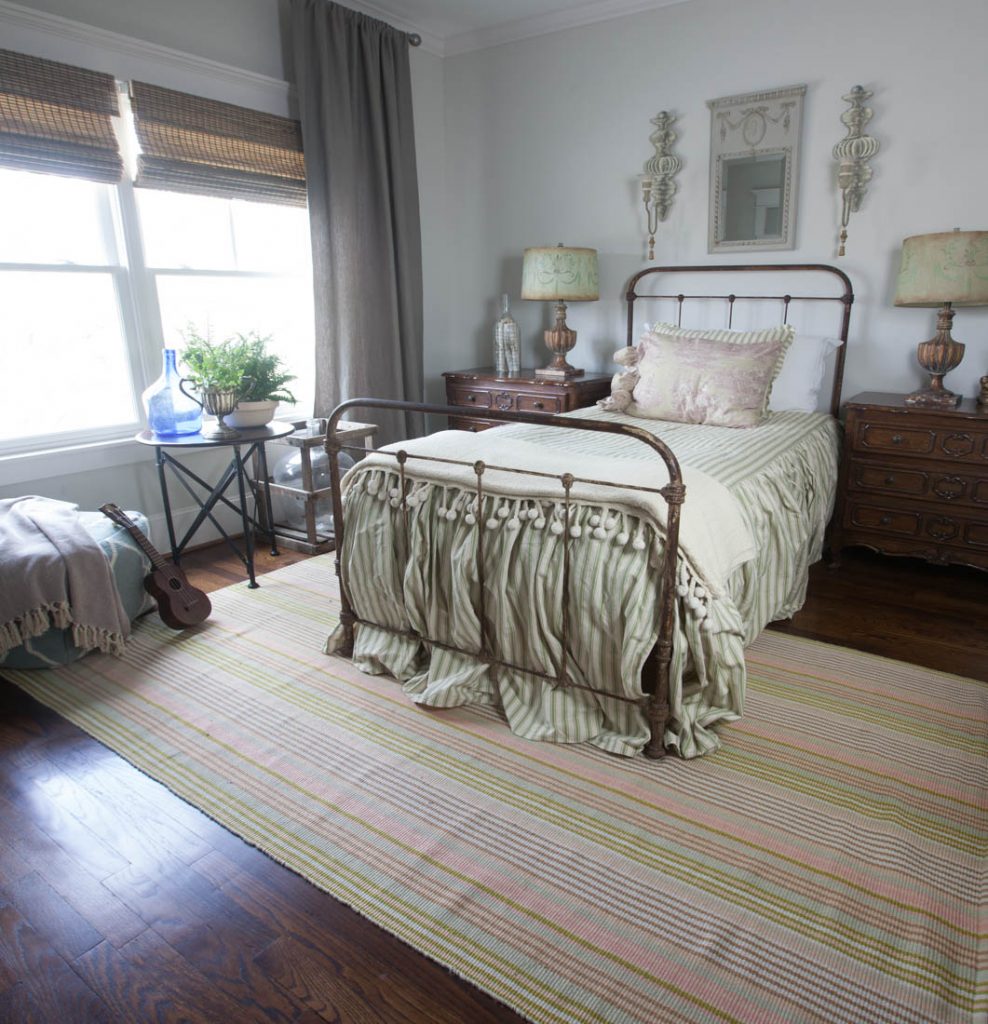 You can see how changing just a few things does make the room look different. Here's another project in the works. See the chairs below? I'm going to slipcover them! I'm going to go with something in the blue/green family. I'll do this project after the curtains. It's fun to have projects to look forward to.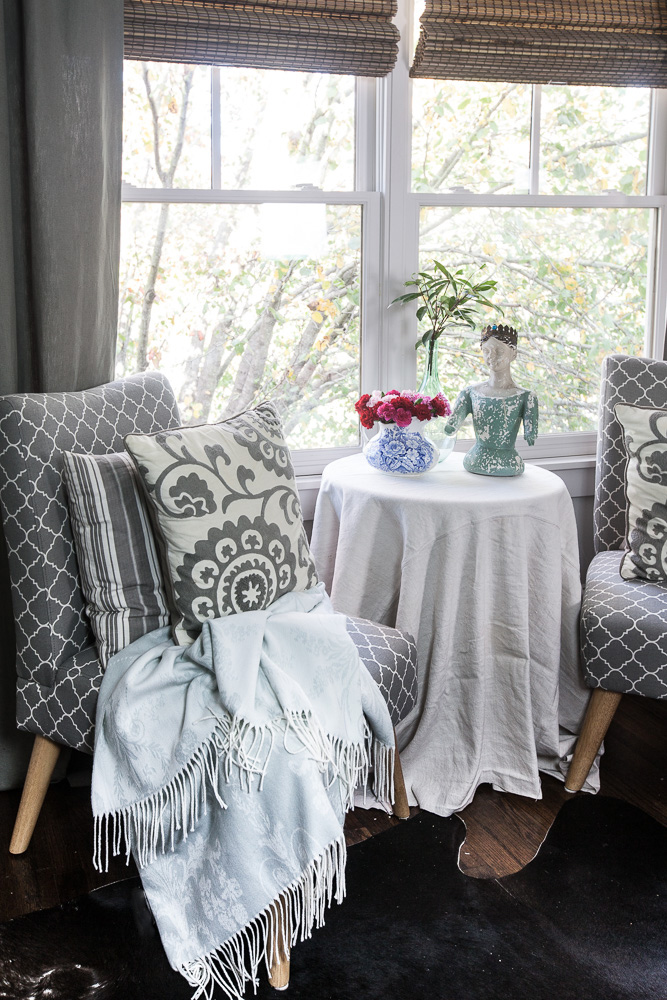 Now, I have something exciting to share with you. Kelly from My Soulful Home and I worked on a Texas Flip and Move house! Like before CLICK HERE, we do not appear on camera, but we worked behind the scenes to help get the house ready for auction. Look for episode #904 of Texas Flip N Move on the DIY Network on April 27 to see the episode. I think it comes on at 8 PM, but I am not certain. We had so much fun working on the house, but it was a lot of work.