Well I have to admit I have had a time finding just the right thing to go above this bed. Should we go down memory lane? Why not?  Here is where we were in the beginning.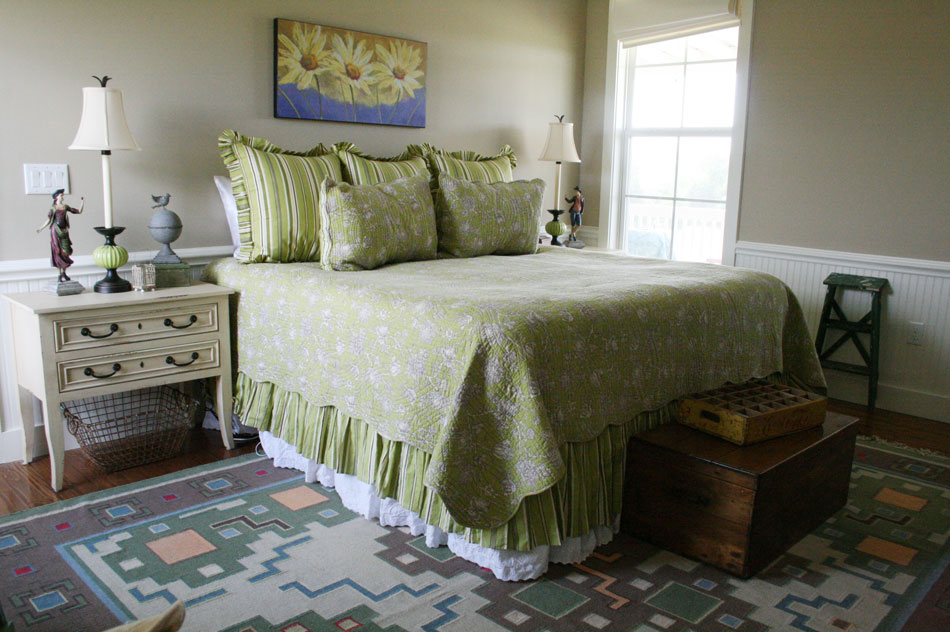 Then I began to move in a more neutral direction with the bed. Can you see it? The lamps changed and we got a new bed. Here I have an original oil painting that I tried here.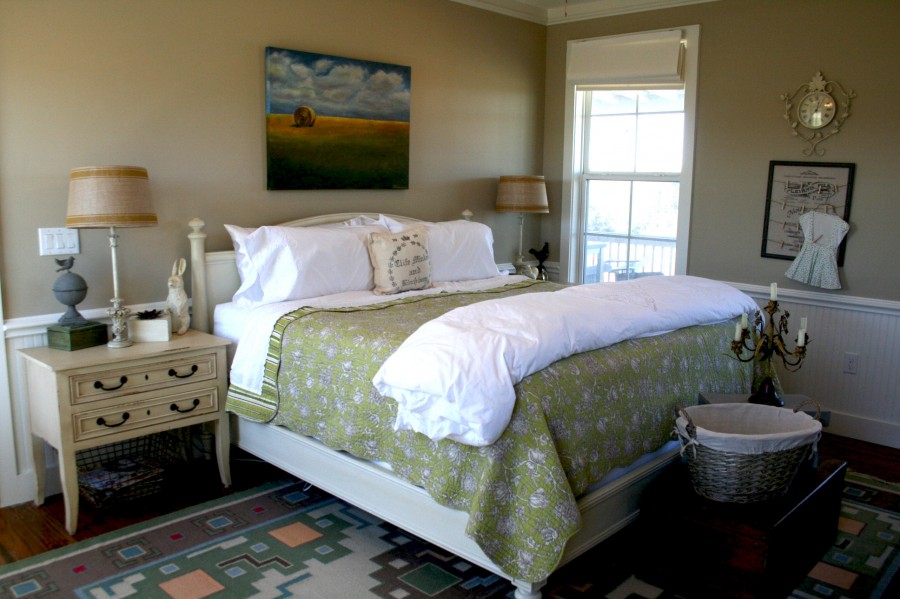 Finally we got new blue French ticking bedding, new lamps, and I tried a natural look with a basket on the wall.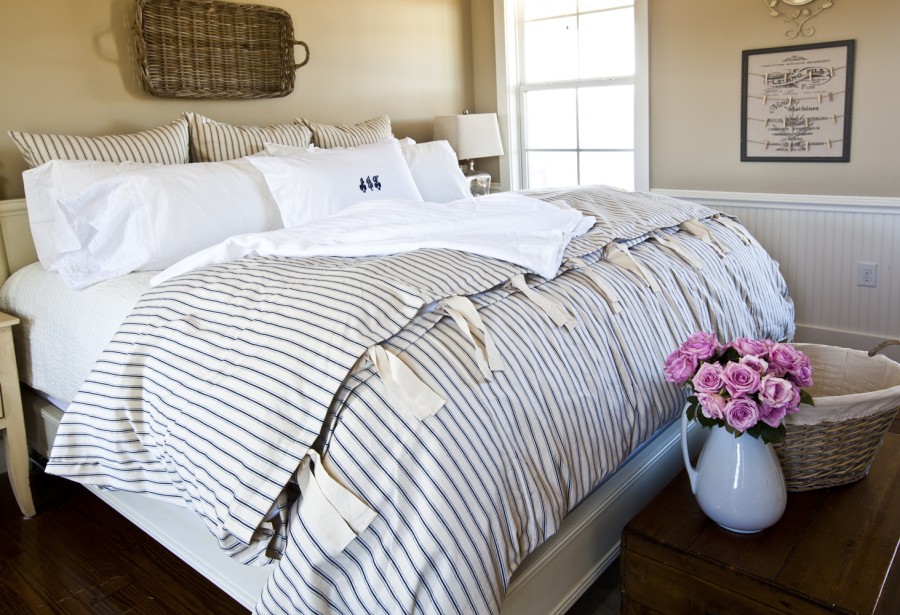 Then came the tin ceiling tile.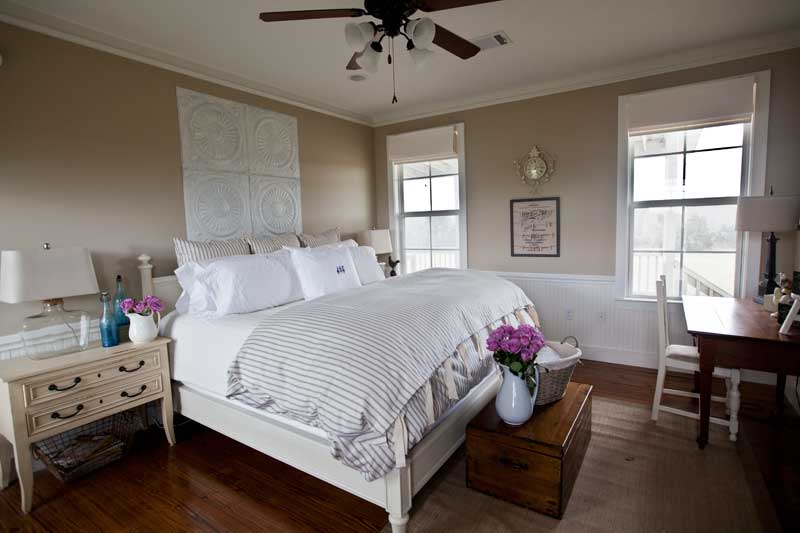 I added a small sunburst mirror as a focal point.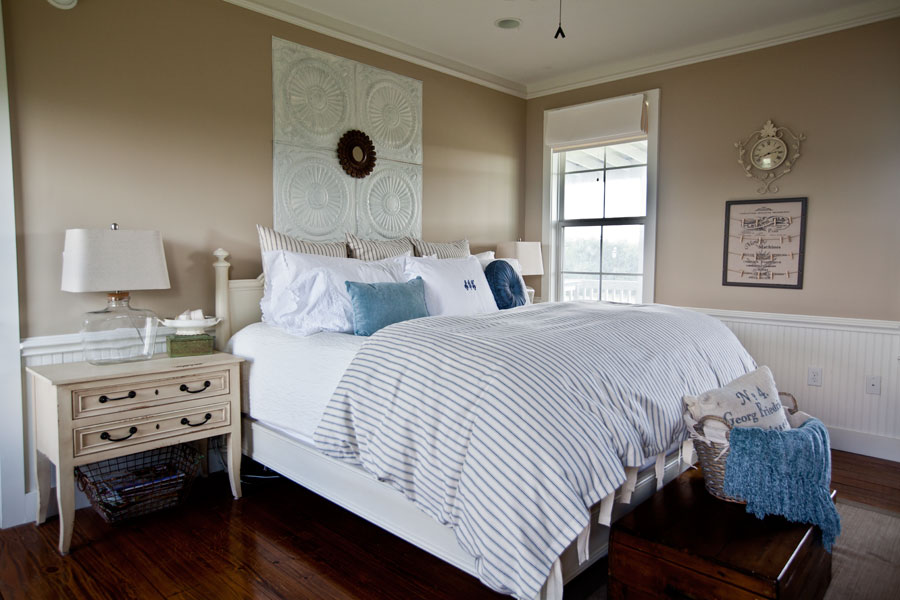 Then I switched it out for a larger mirror.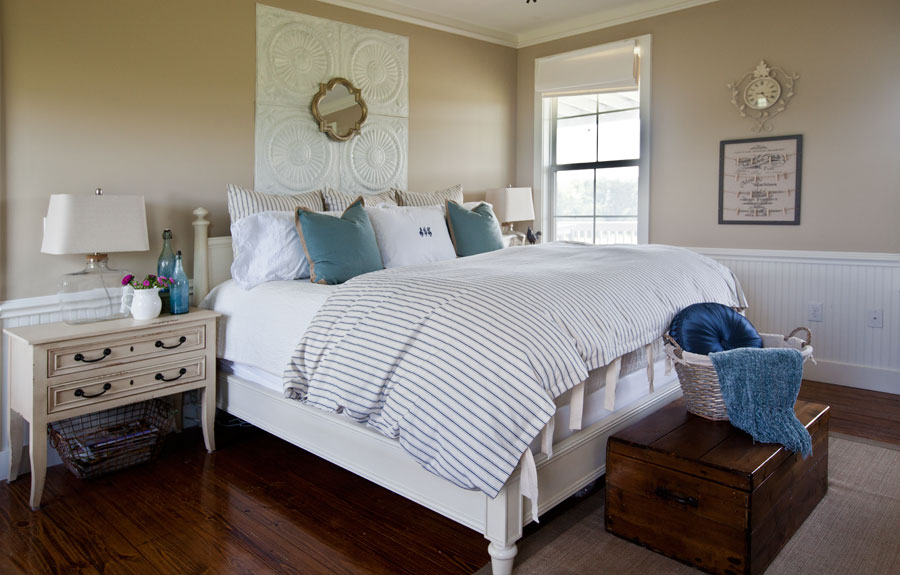 Then I took the tiles down, and by now it was time to change the lamps as well. (I rotate things a lot.)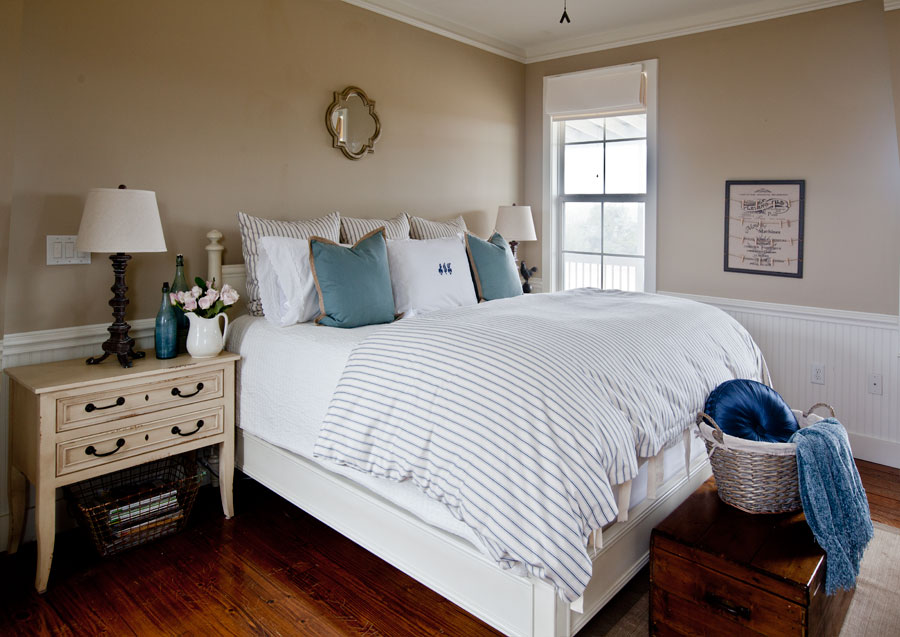 Finally I got this beautiful French mirror. It still needs something, and that is coming in part 2. I put the bed skirt back on, but it was a bit short with this bed frame. (When I was using a Hollywood bed frame, it was the correct height.)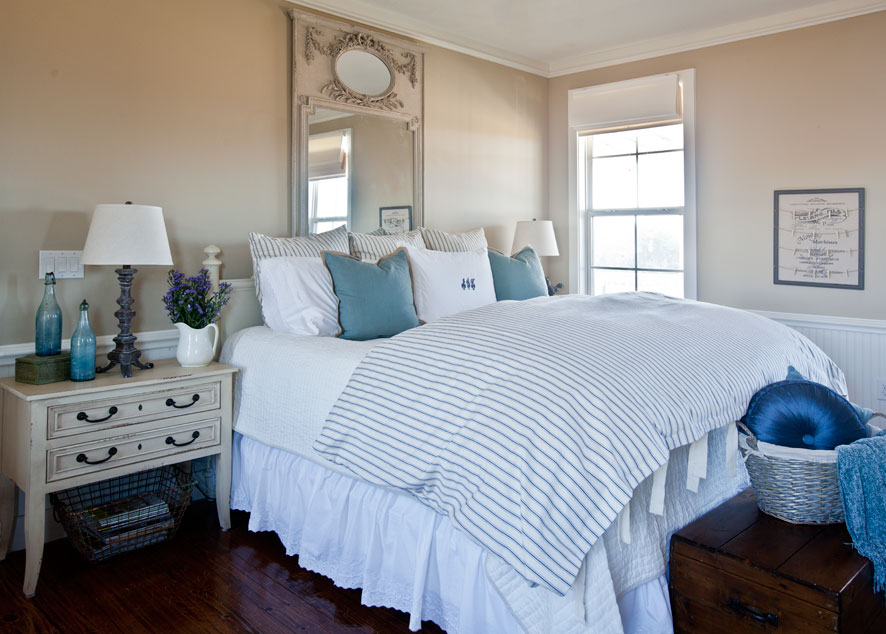 It's a lovely mirror, but I thought the wall needed something and I felt I needed a longer bed skirt. More to come on Friday!!!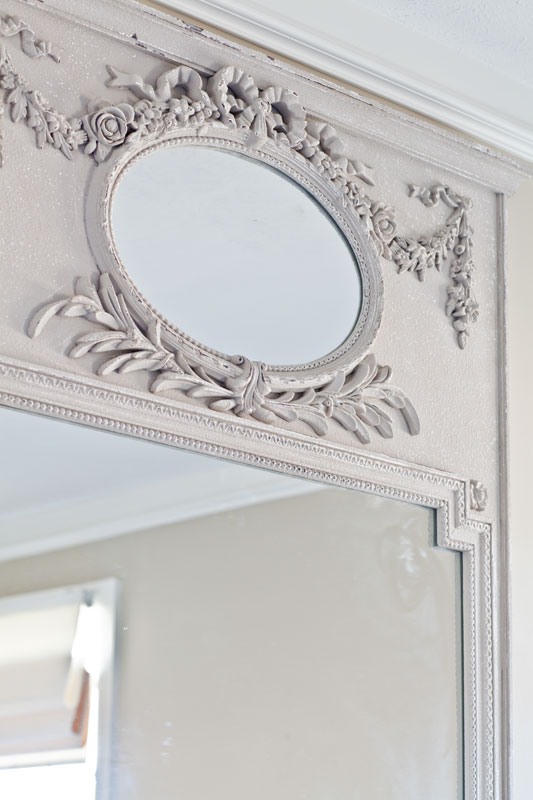 Looking for some ideas for decluttering your home? As you may know I am a paid contributor to Bali Blinds blog. I'm over there talking about how I decluttered a room. Come on over for a visit. DECLUTTERING A ROOM