Being a blogger, my house evolves a lot. I rotate things in and out, get rid of the things I don't like or am tired of, and get new things here and there. Here is how the room began. You can see more of the original room HERE.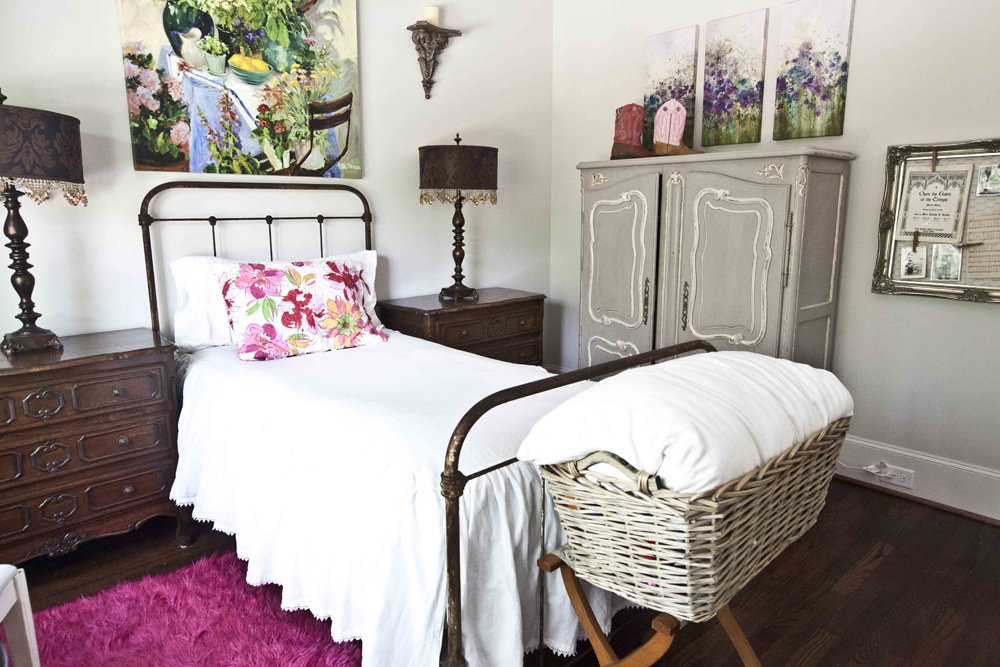 I decided the wall was too busy, so we went with something simpler on the wall. I found this charming vintage mirror, so I moved the artwork out and I went with smaller lamps also. I wonder what happened to the pink rug. I'm not sure if I put it away or gave it away. I don't remember. It will be a happy surprise if I run into it later, or if I gave it away, I know someone else is enjoying it.
When you comment, you are automatically entered to win. Details here.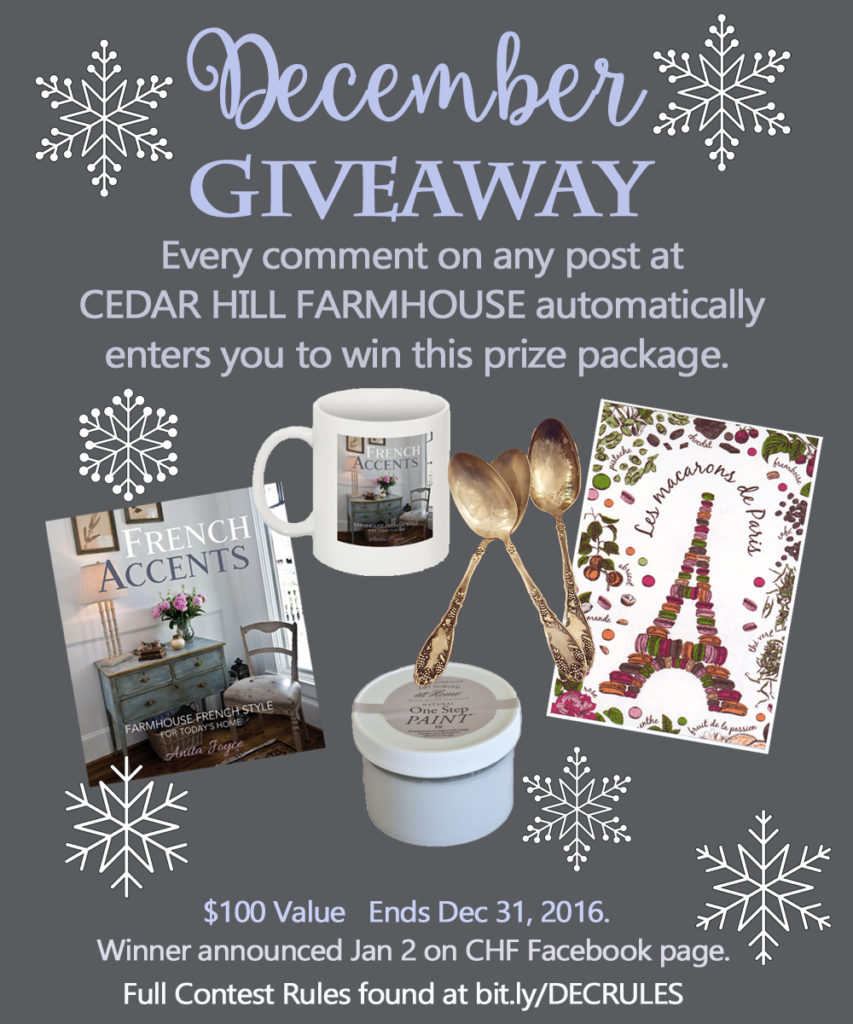 Note that the curtains aren't there yet.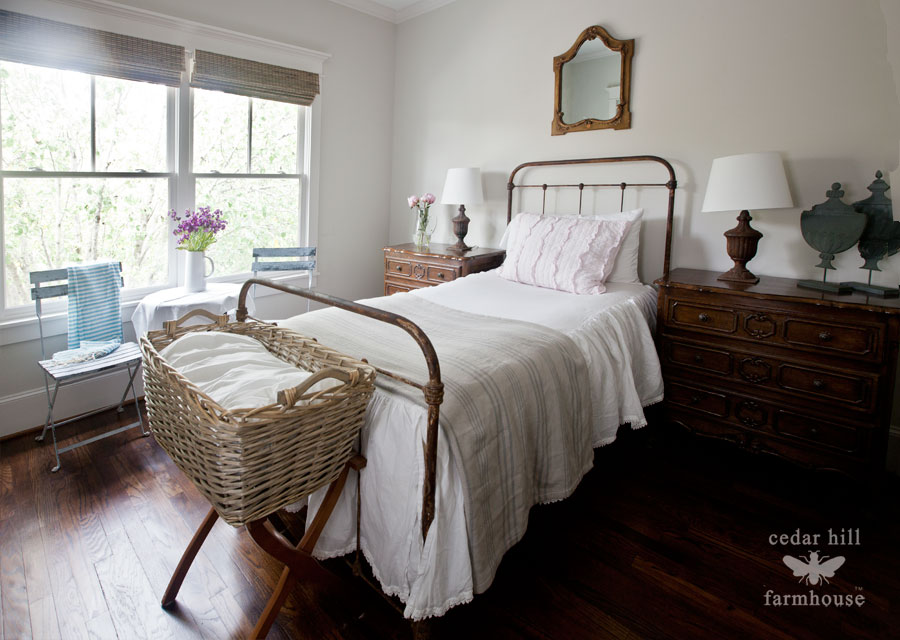 Then I found these amazing sconces at the Round Top Antique show, so I decided to change the mirror out with this one. I painted it to go with the gray sconces, and added the curtains that were previously in my dining room. You can find my painting instructions HERE.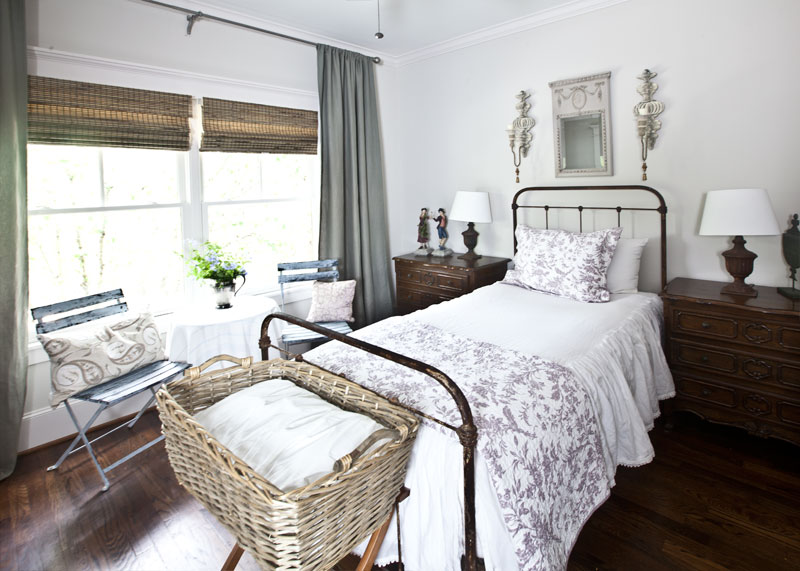 Below you can see I changed out the bedding recently. I found this set at set at the Round Top Antique Show. It was marked way down, so I thought it would be nice to have another option for this room.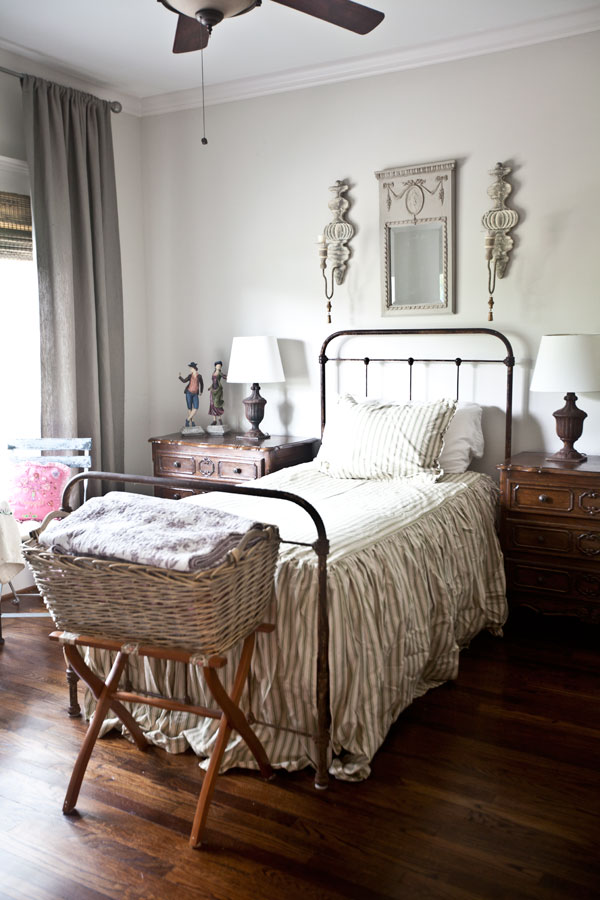 It's a simple stripe pattern bedspread.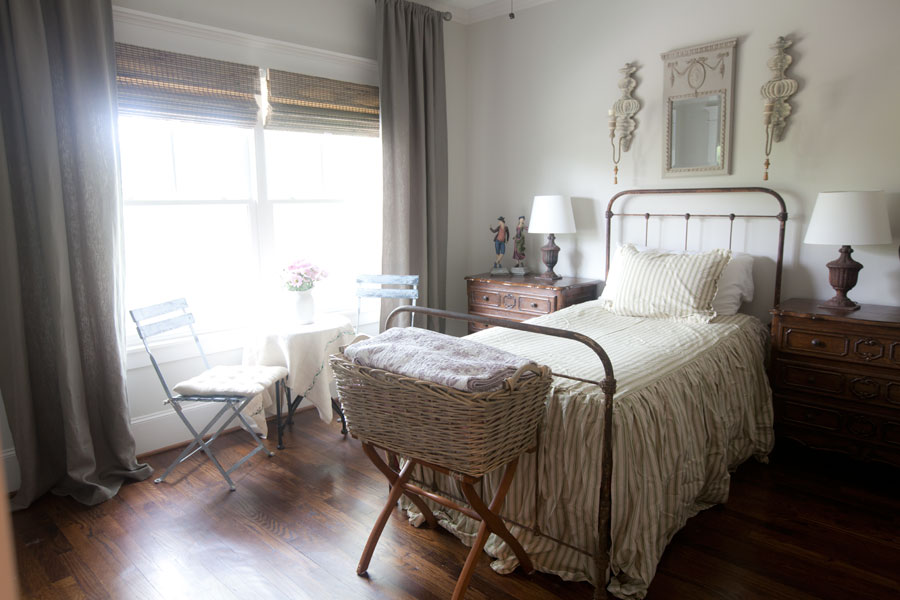 You can see the color a little better in the photo below.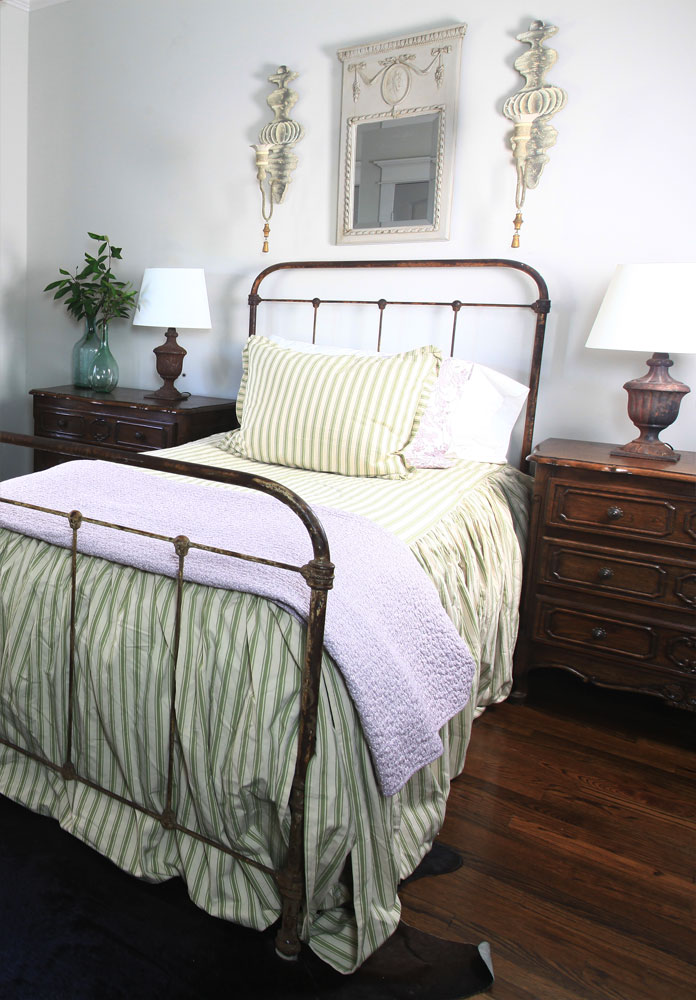 So which bedding do you prefer? I've got more changes coming next month when we get some comfy chairs. I'd love to know which you prefer. I have all of the bedding still, so I can always change it back to the way it was. But the pink rug may be long gone and I have a feeling it is.