I had a very difficult time finding mirrors that have an antique feel for my house.  I do have a few antique mirrors, but couldn't find exactly what I wanted for my vanity and for the bathroom, so I found some mirrors that were pretty close, but needed some tweaking.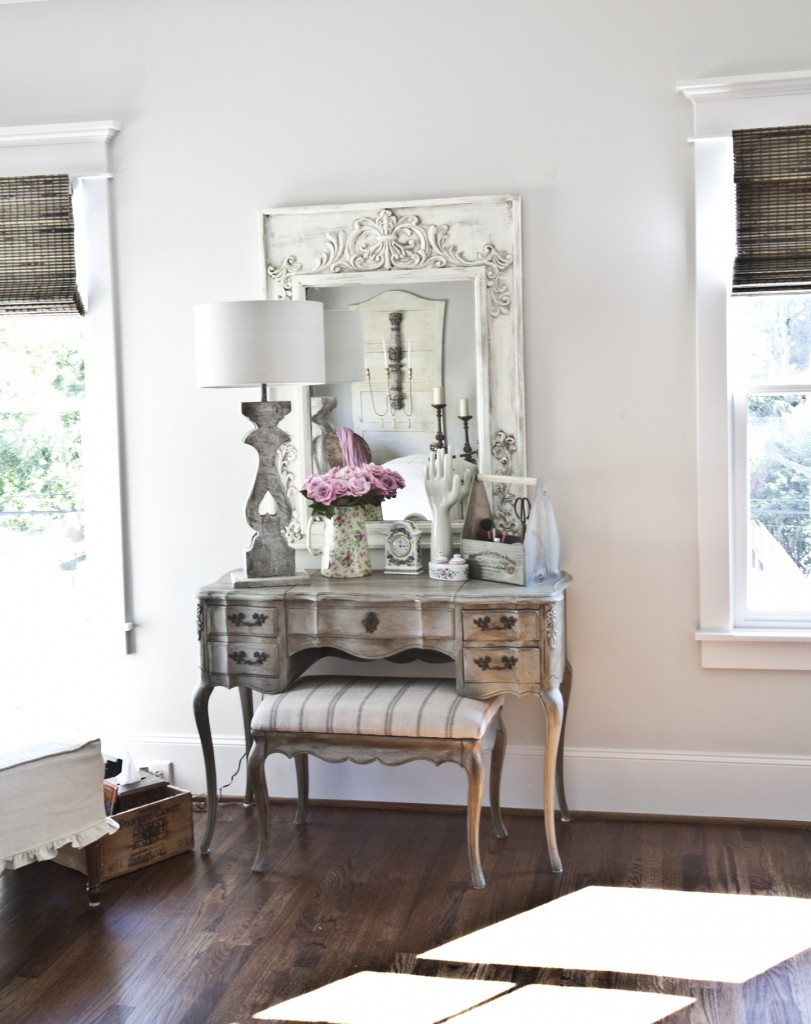 I painted this mirror with Annie Sloan chalk paint in old white and Paris Gray. Then I used antique brown Fiddes wax on the mirror.  
Are you ready to see what it looked like when I bought it? (Those are my legs!) 
Here it is after the first coat of paint.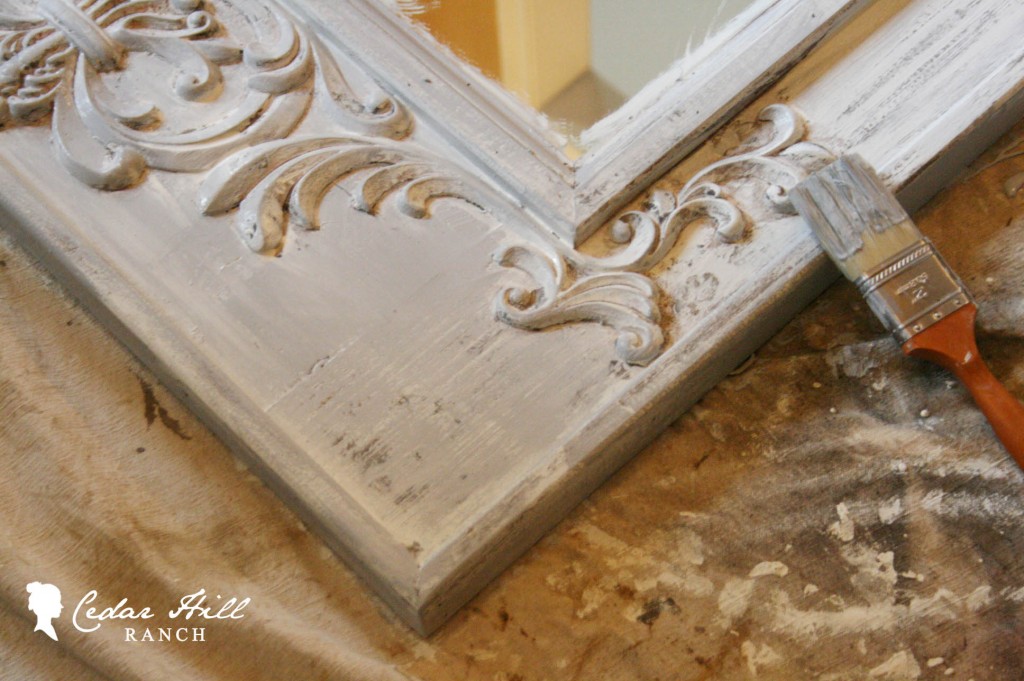 Want to know where I found it?  At Hobby Lobby! I think it turned out lovely. 
Here are my other mirror bargains.  Some people think they are antique, but matching antique mirrors are almost impossible to find. 
These are actually new. Of course they didn't look like this when I found them. 
I used the same technique to transform these mirrors as well. 
Here's what they looked like in the store. 
And after an initial coat of paint they looked like this.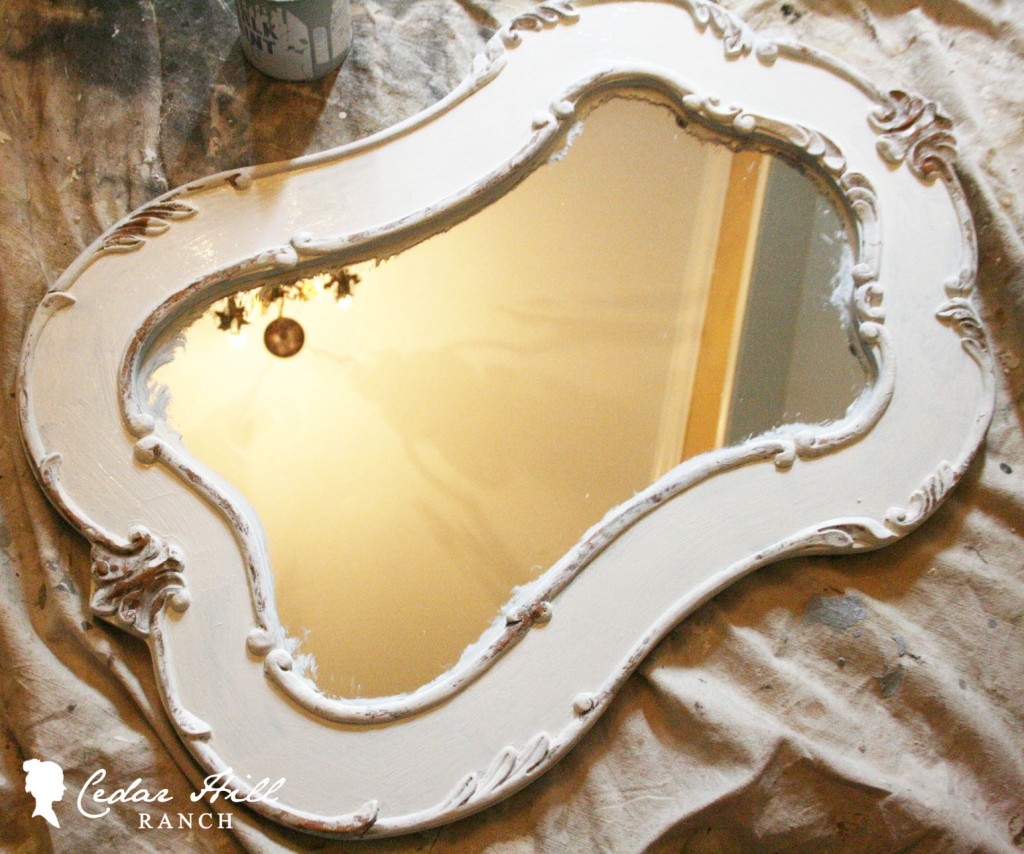 If you guessed that I found these at Hobby Lobby as well, you are correct!

So if I find something that is a fabulous price, that has good bones, but just needs some paint, I'm usually game to buy it.  I admit I was nervous about how these would turn out, but now that they are on the wall, I'm pretty pleased.