So often decorating is just a matter of moving things around and re-arranging things, and of saying good-bye to some things. Usually you don't need to throw it all out and start again.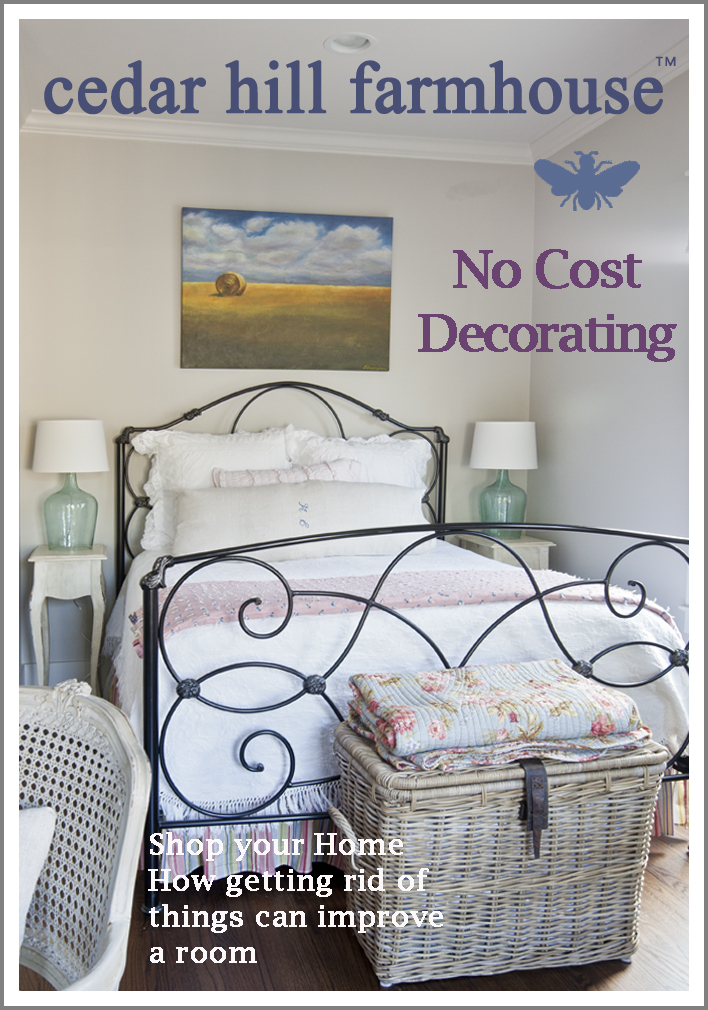 Case in point – the guest quarters – where I took a no cost decorating approach.
It actually looked better in person thank it does in this photo.  I agree the chest at the foot of the bed looks 'off' in the photo. However, there was nowhere else to put this chest.  I finally said good-bye to the chest, it wasn't working in here.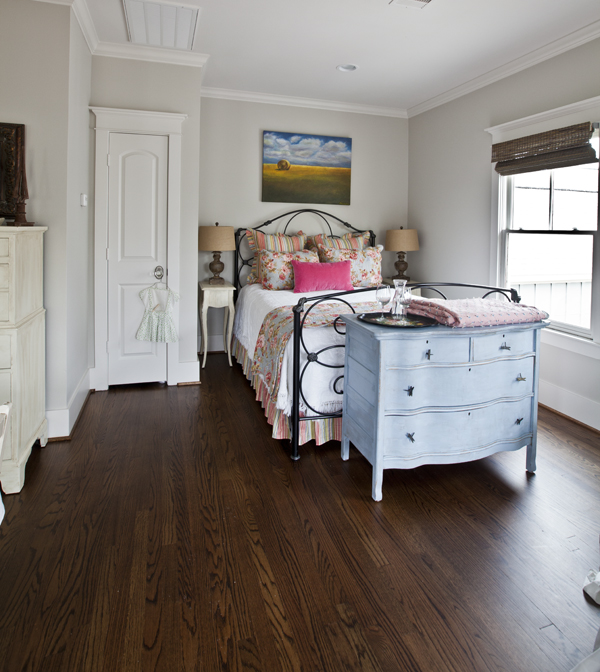 The basket came from my daughter's room. She got a bigger wicker in chest in her room, when I moved it out of my room.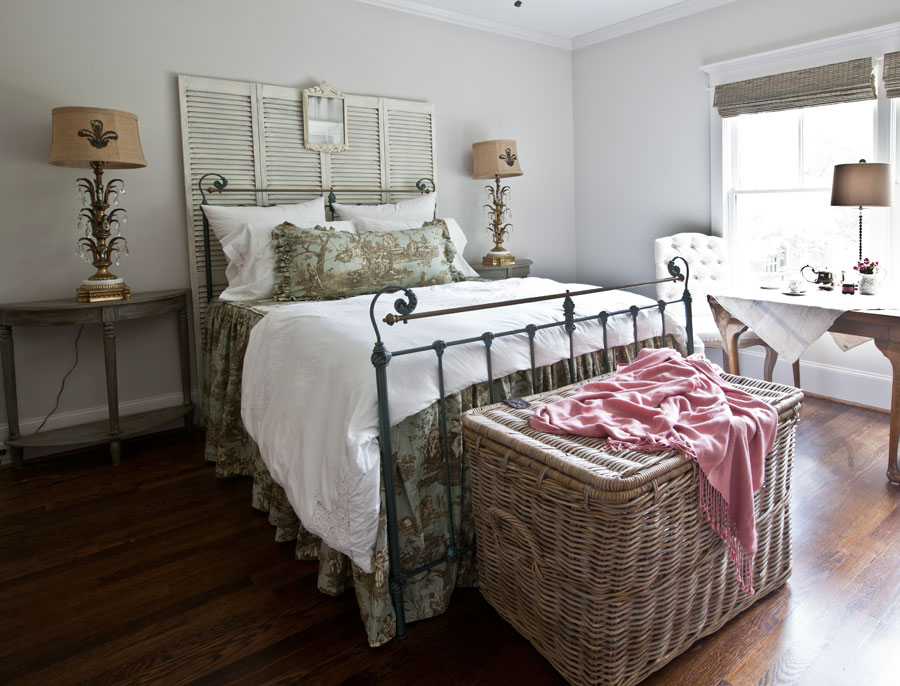 I moved it out of my room, because I got a new bench for my room.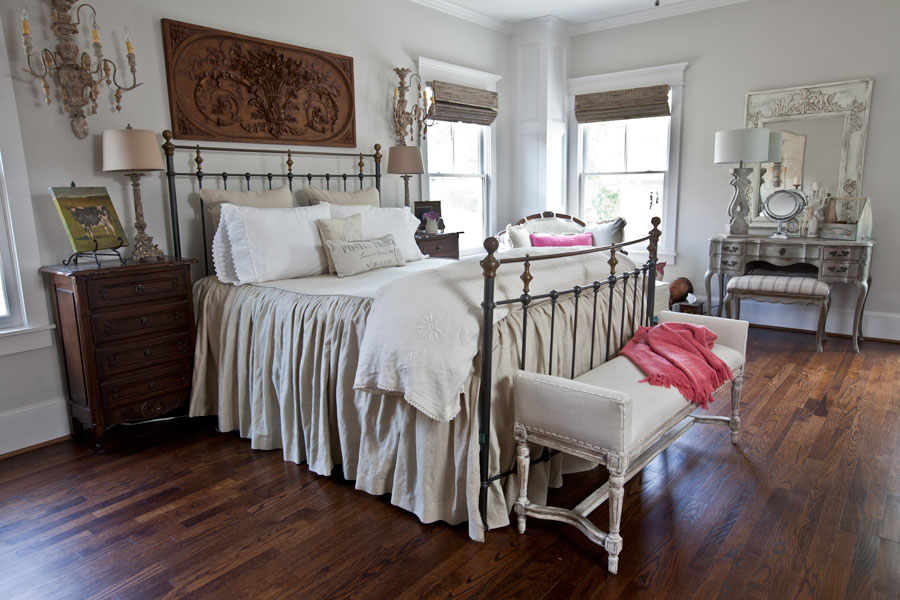 One purchase affected 3 rooms.
Let's go through what changes I made in the room.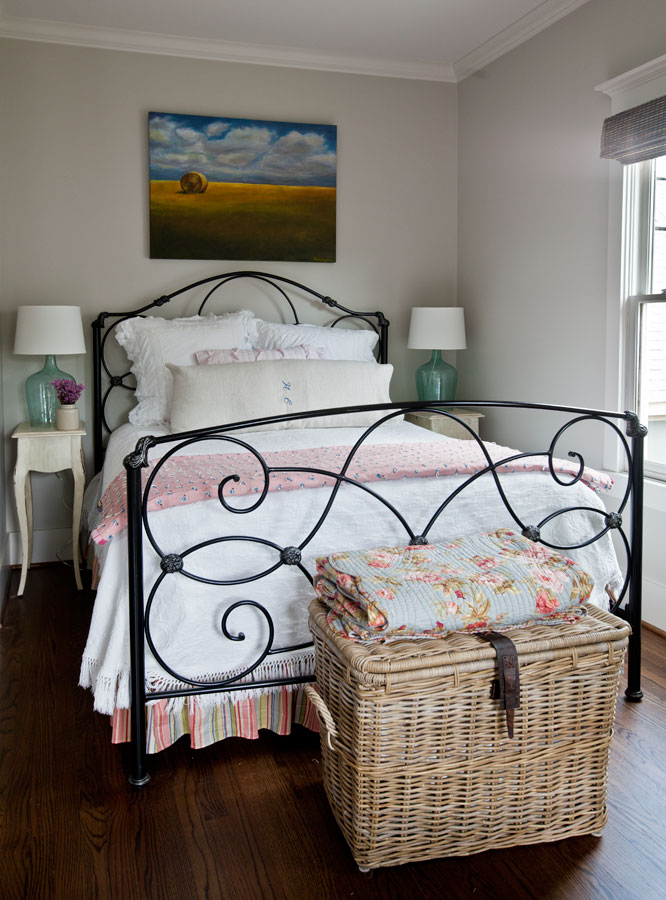 Here's a close up of the chest I moved out. Cute, but I don't think it worked in here.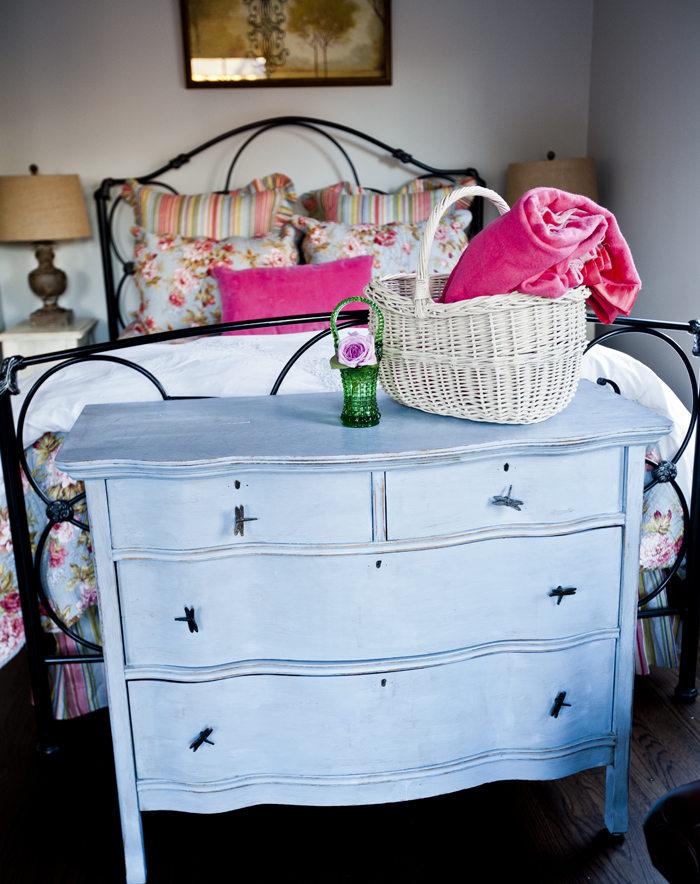 The other changes –
All of the pillows were changed for vintage ones in white and oatmeal (the long pillow is a vintage grain sack) CLICK HERE TO SEE POST  
I kept the old pillow shams so I can use them again if I like.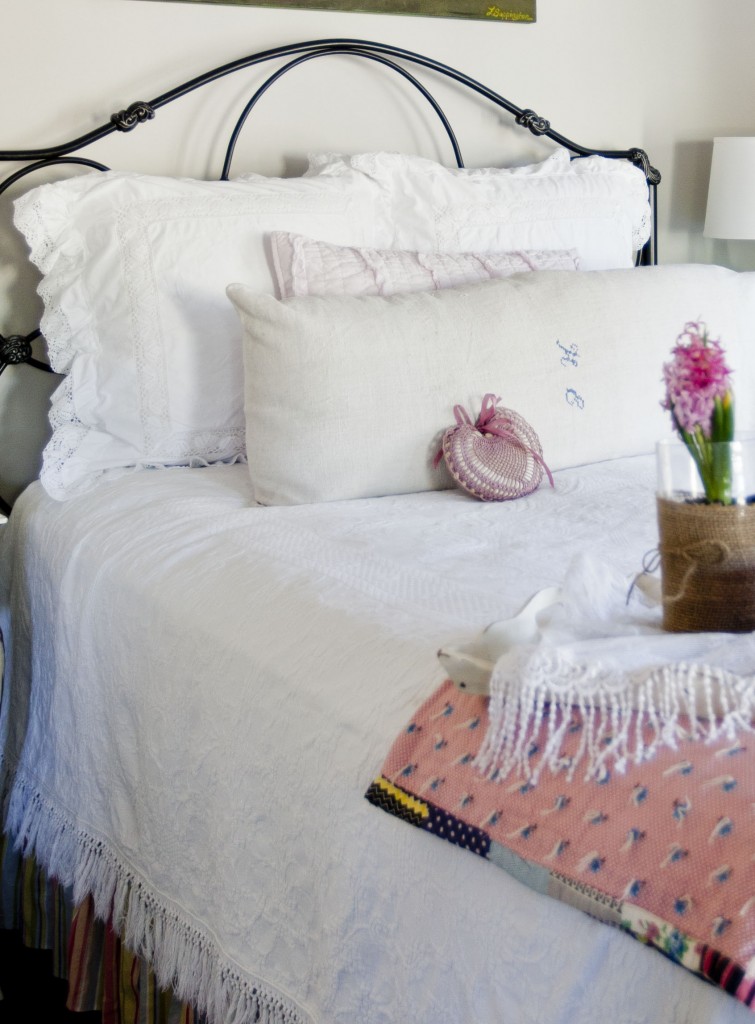 The quilt at the foot of the bed was changed for a vintage quilt, (the quilt that was on the bed is now on the chest)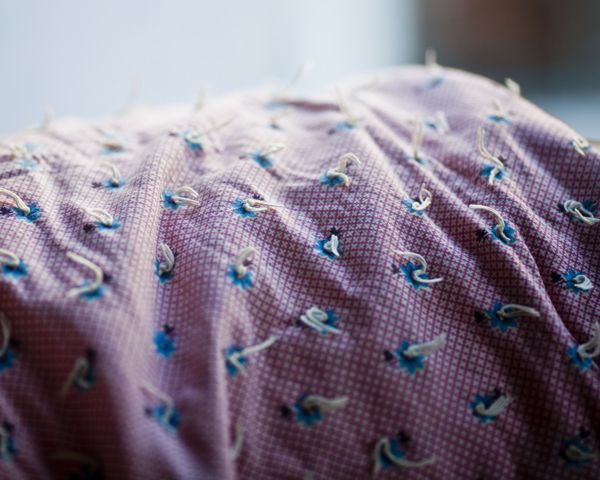 and, the lamps where changed for newer lamps from Target.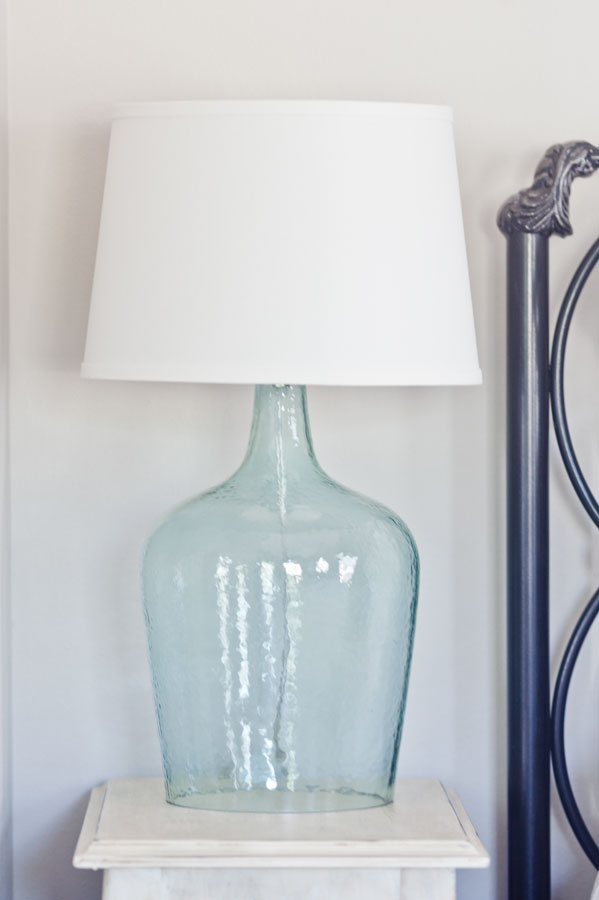 Yes I did purchase pillow shams and lamps for the room, but with the sale of the chest, they were almost free. The chest came from another room and was free, so it was almost no cost decorating.
So the changes, I think, are subtle. the bed, the tables, and some of the bedding remain the same; however, this corner of the room, in my opinion, looks a whole lot better. Remember this is our 'leftover' room, where we put the stuff that didn't go anywhere else.  It's a work in process, and I'm trying to do it on a budget. As always, I'm sharing what I learn along the way.
I edited out the pieces that felt too heavy or too dark for the room. In the end, I think, it ended up feeling much more airy and light.  I hope you got some ideas for your room. Try moving some pieces out if you don't like them. I think the room would have looked better simply by removing the blue chest.
Do you ever shop your house?