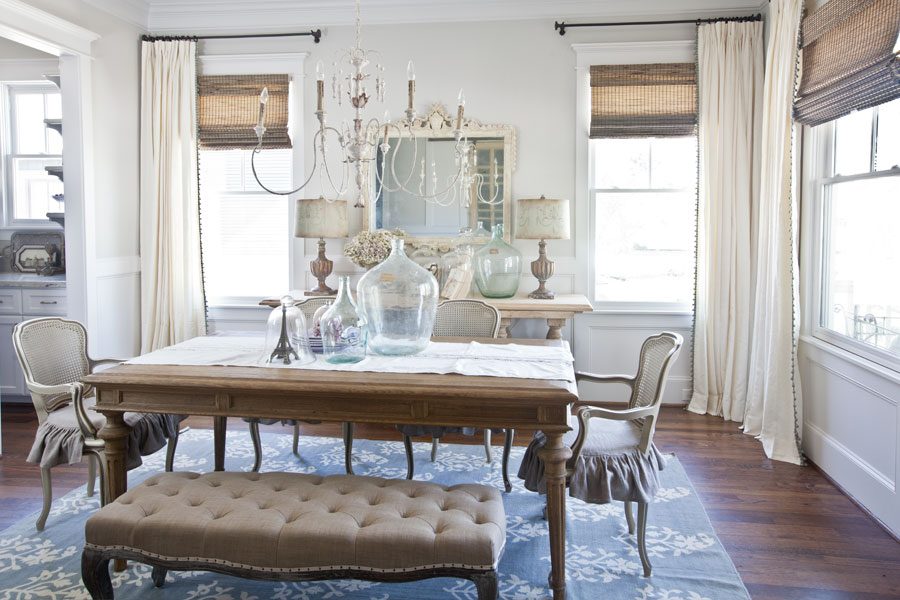 Sometimes I wonder if you come over here because you love my house or if you are just wondering what the crazy lady is up to. So yes I had lovely, lovely curtains in here. The gray curtains were beautiful, but I felt they were too dark for this room. And so the gray linen curtains went upstairs to my two daughters' bedrooms. You can see one room here and I haven't photographed the other one yet. Sorry Peggy, I was able to reuse them, so they won't be coming to your house.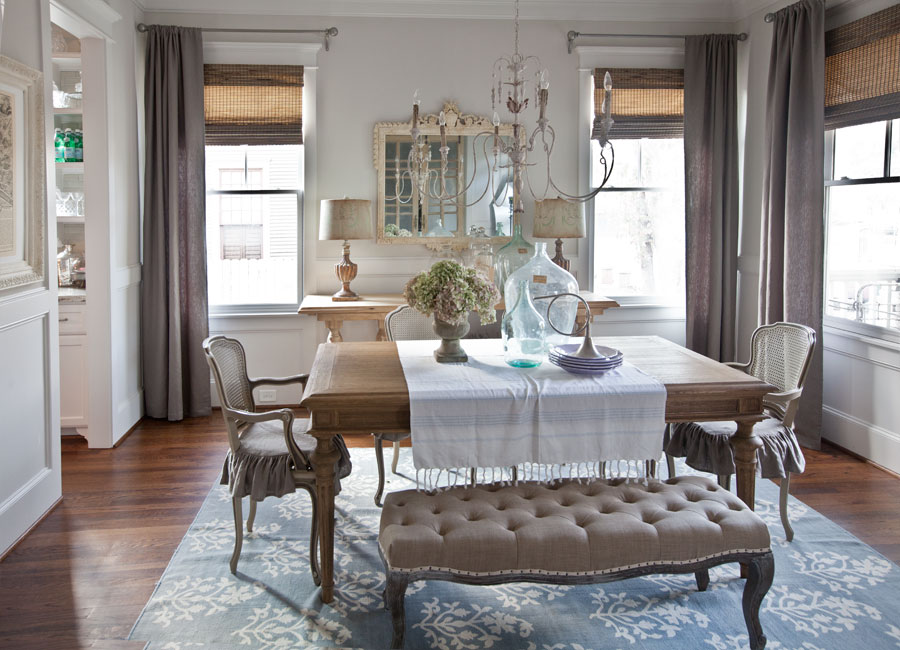 I really love the gray curtains in my daughters's room for a cozy look, and I love the cream curtains in here for a brighter look. The room looks so much more open and bright.
I am not going to hate on the gray curtains, they are really lovely, and I did select them. Here is the deal. The darker colors add a warmth and coziness to the room, and make it feel a bit smaller. The lighter curtains open up the room, and make it feel more spacious and airy.
I think the thing is to decide which look you are going for and select curtains based on the look you want to achieve. I thought I wanted the cozy look in this room, but then changed my mind.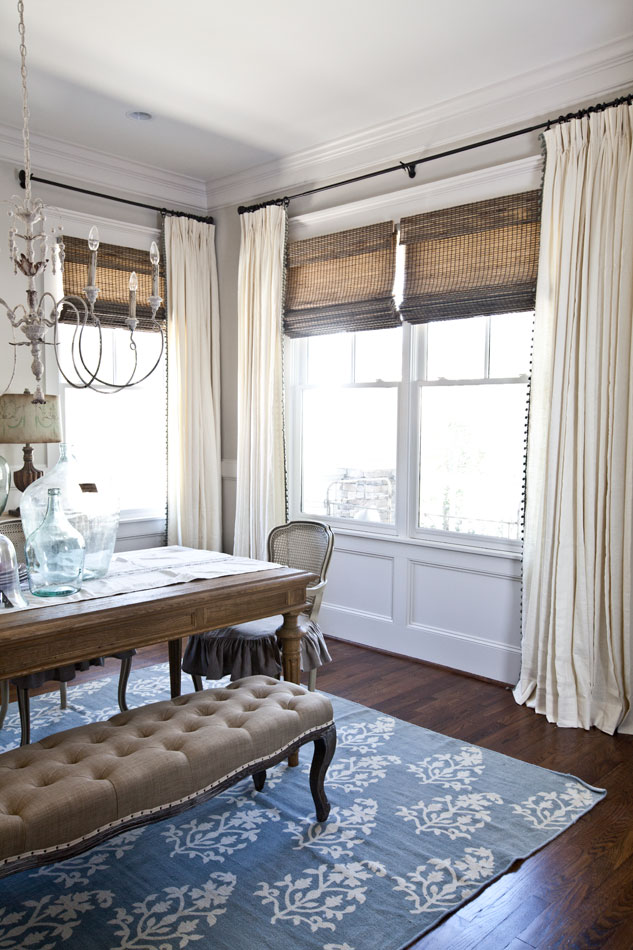 I honestly didn't feel bad about changing my mind, because I knew I could use the gray curtains upstairs. Now if I had a completely different look upstairs, the move might not have worked. I talk about having a cohesive look in your home for several reasons, and this is just one of them. You can move things from one room to another if the color scheme and look are similar.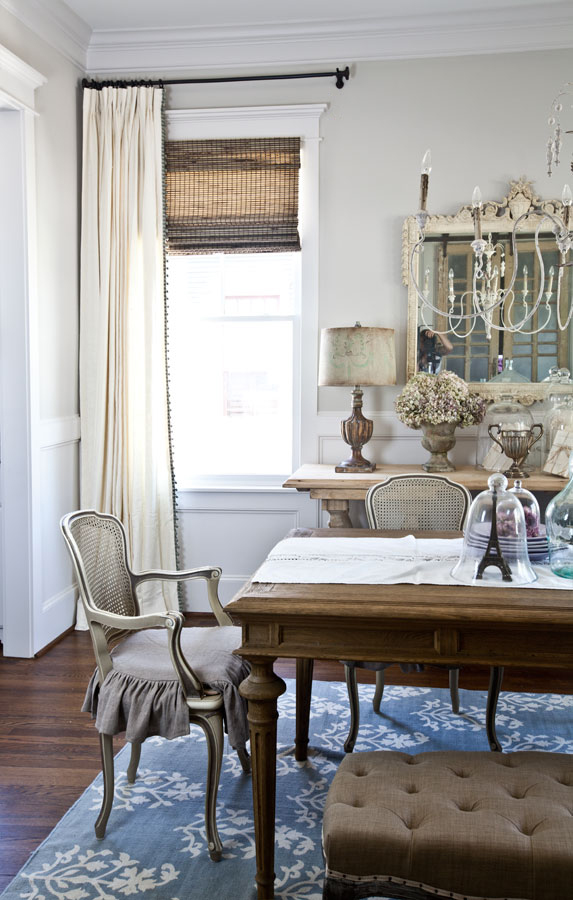 I am loving the new look I have to say! I used a sweet trim to give the curtains a touch of color.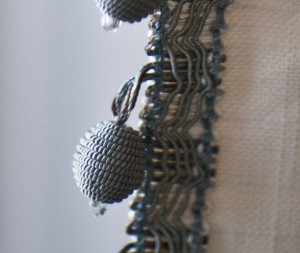 The curtains were provided by Bali Blinds.
Fabric – Dover 1157 Snowfall
with trim on both sides.
trim – 1 1/2 inch globe fringe mingled morning blue 4014
You can read more about the curtains on the Bali Blinds Blog.