Once upon a time my entire home was red. Everything was red, well not everything, but a lot of things were.
In the girls' room at the farm (one bed per child, plus an extra for a friend) I decided to go more neutral. this room went from being red, red, red to just slightly red.  Here is the transformation, but the focus today is on the rug.  Let's see how it went down.
Here is the room with red baby dresses on the wall, red pillows, a red chest and a big, big red rug. Oh and look at those small lampshades *cringing*.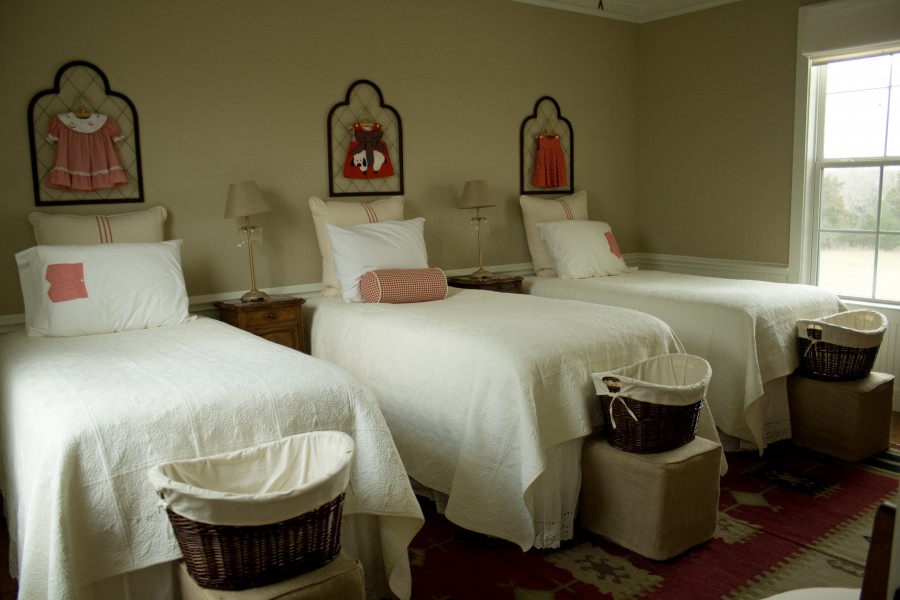 I may have overdone it on the red, maybe. Okay, yes I went overboard. I even had a red chest in here.  Another problem was that the rug was ordered online and it was blue red, while the chest was a warm red. I never felt that they went well together, but it was going to be such a chore to return the rug. Be careful buying rugs online!!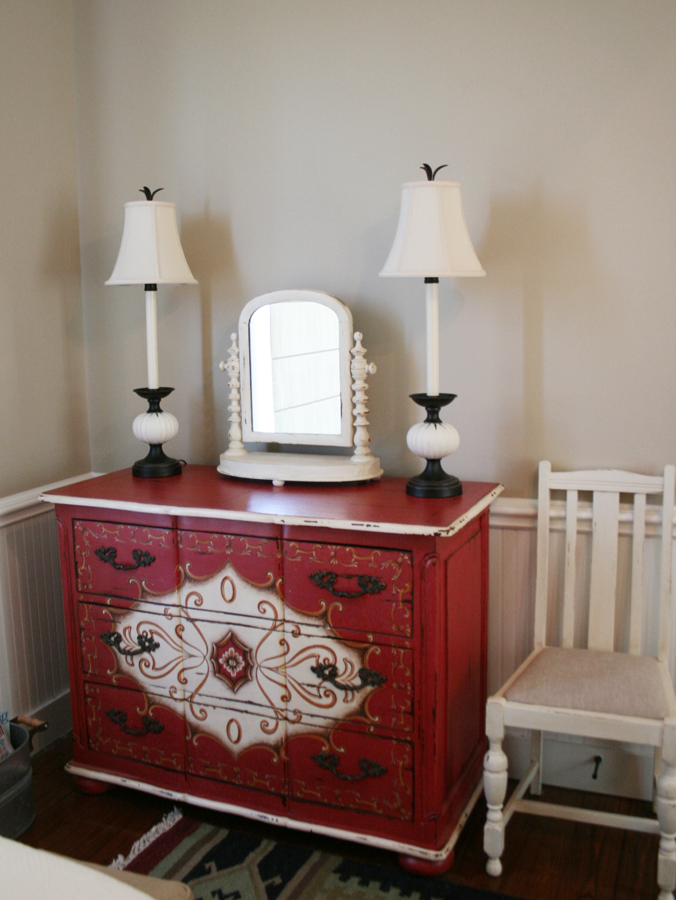 As you may have seen in another post, the chest was changed out for this one below. Click here to see more about the French chest and mirror.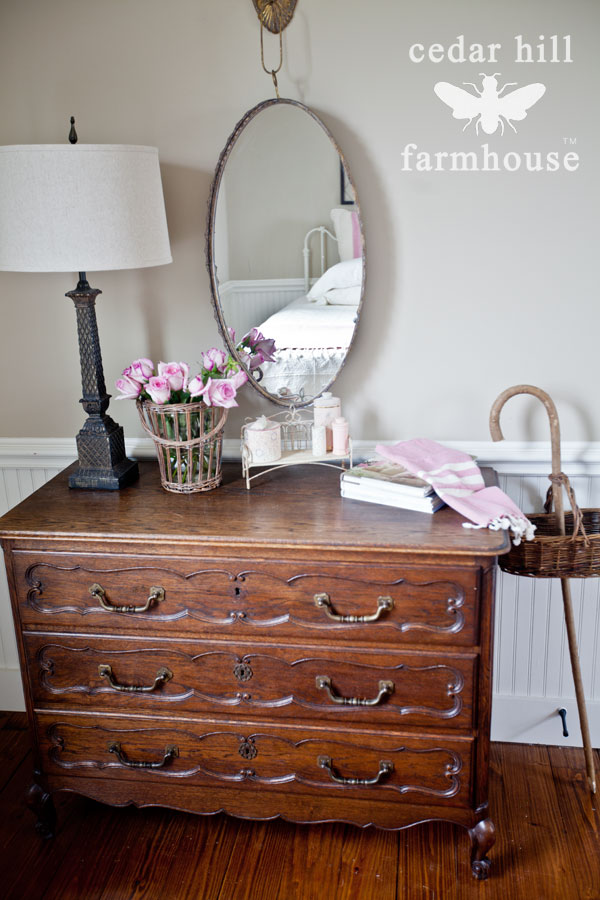 You can see the big, big, red, red rug below. I really love a flat weave rug, but this one was not going to work with the French, neutral direction I was taking the room. Below you can see the room with the pillows, lampshades and dresses changed out, but the red rug was still in place.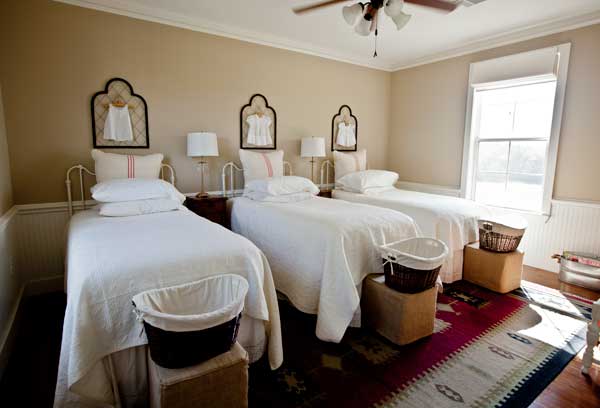 I rolled it up, and instead of buying another large expensive wool rug, I opted for two small rugs that just go in-between the beds.  These were very inexpensive.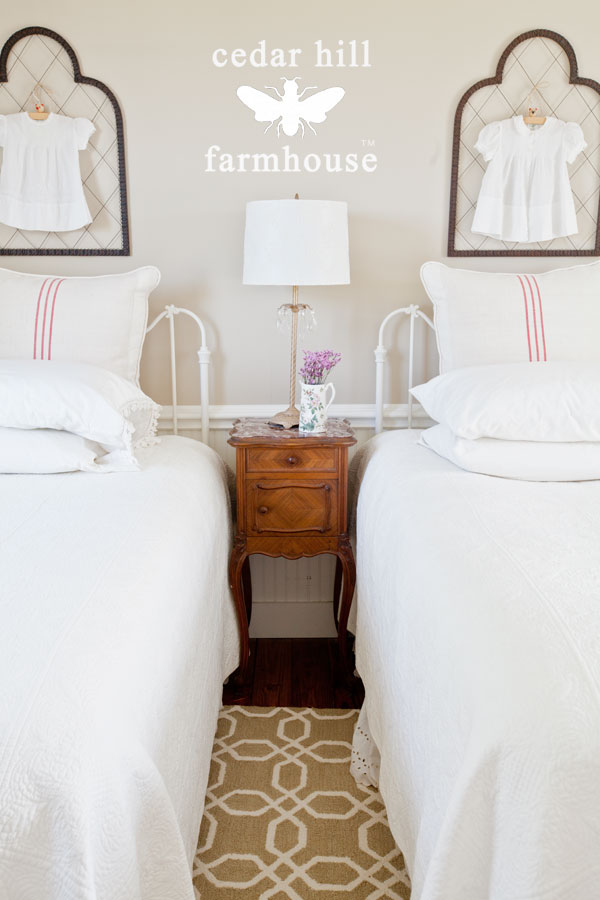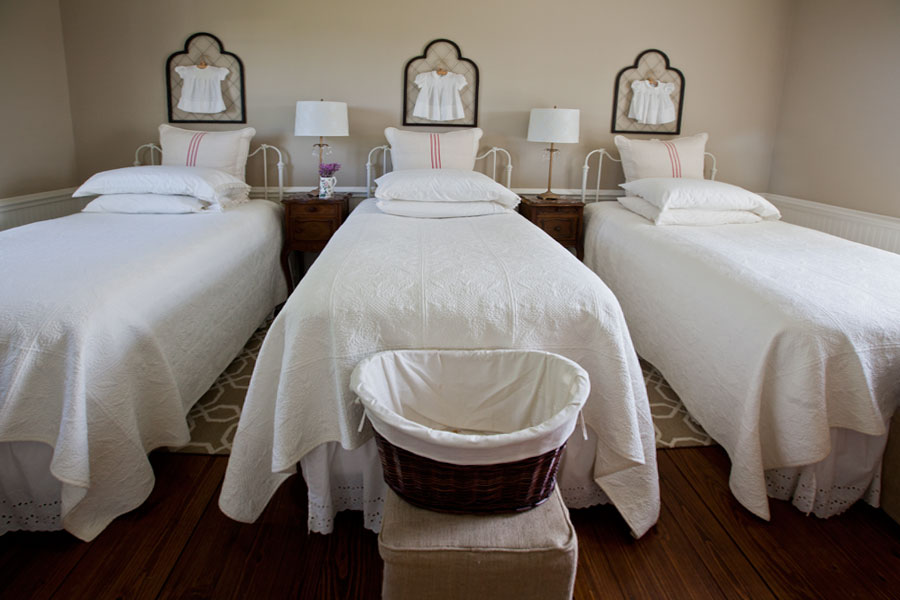 I like the way they are there, but not screaming for attention. Really the only downside I can see moving to the smaller rugs is that the pine floors are less protected from collie scratches.  One of these days I may have to have the floors refinished, but really what is the point?  They will get scratched up again as soon as they are redone.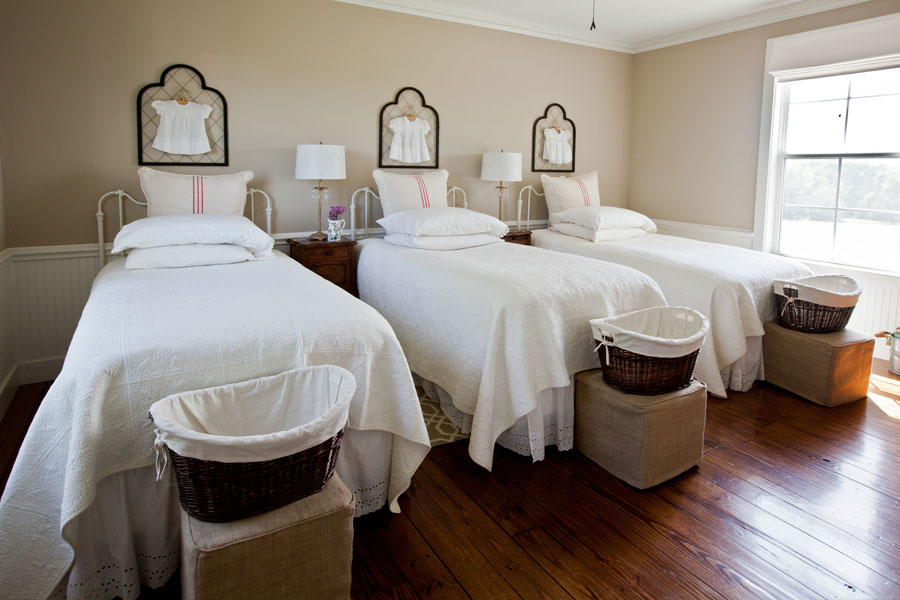 All of this is part of one big project to make the farmhouse more French.  If you want to read you can find the post on the French makeover here.  I think I still have one more French room redo to show you… the living room coming soon.
What's going to happen to the red rug?  I'm not sure yet. And I am adding in just a bit of color in the room. I know, I know it sounds 'cray, cray'.  I am trying to decide between some duvets at the foot of the bed or some throws. Maybe you can help me decide.