I don't get out much. I'm on the computer, with clients, or behind a camera most of the day. To celebrate my daughter's graduation and a big anniversary, I decided to leave my little cocoon. I left my city, my state, my country, and more importantly the ground for a trip to Paris. This was my Paris apartment… at least for one shining week it was.
We left my daughter who has Down Syndrome with my mom. I knew she would not enjoy this kind of trip.  Before we left, we redid our wills, and I even left the wills on my desk with instructions, bank box keys, and important passwords.  I did everything to prepare for the worst, so I was quite delighted when it turned out to be unnecessary.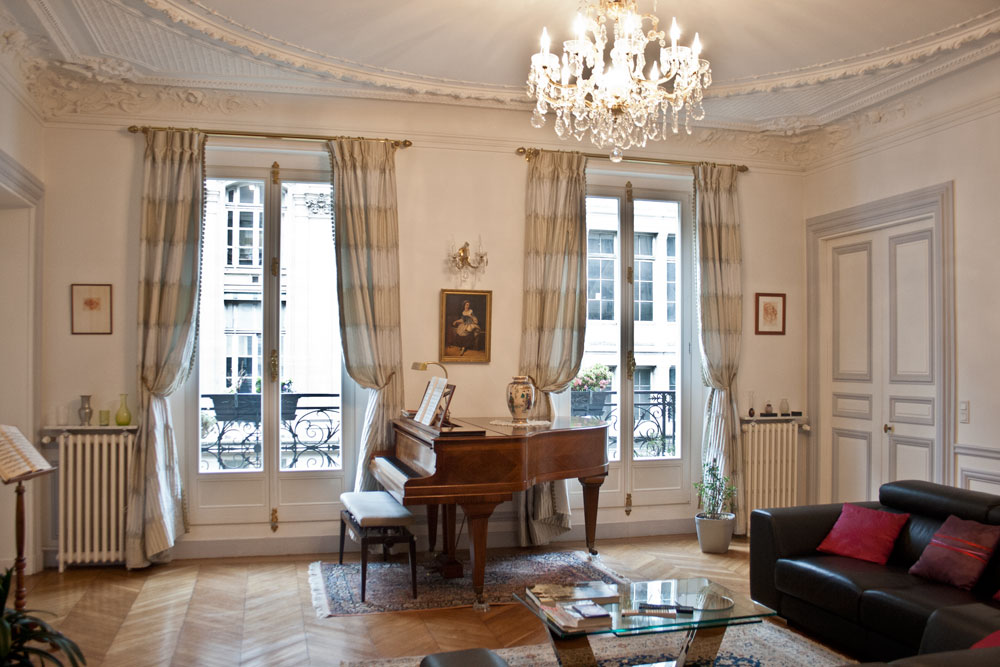 I've been to Paris before, but never stayed in an apartment until this trip.  I found this one through airbnb.com. (Not a sponsored post.)
If you go to Paris, I highly recommend staying in an apartment. You will feel more like you live there.  And what hotel room could compare with this gorgeous room?  Madame Catherine was such a delightful host too.
She told us about all about her life in Paris, about the building, built in 1886 by Haussman.  Madame belongs to a semi-professional choir that performs all around Paris. She gave us a bit of a concert one day.  It was a dream.  She has the voice of an angel; I didn't want to leave.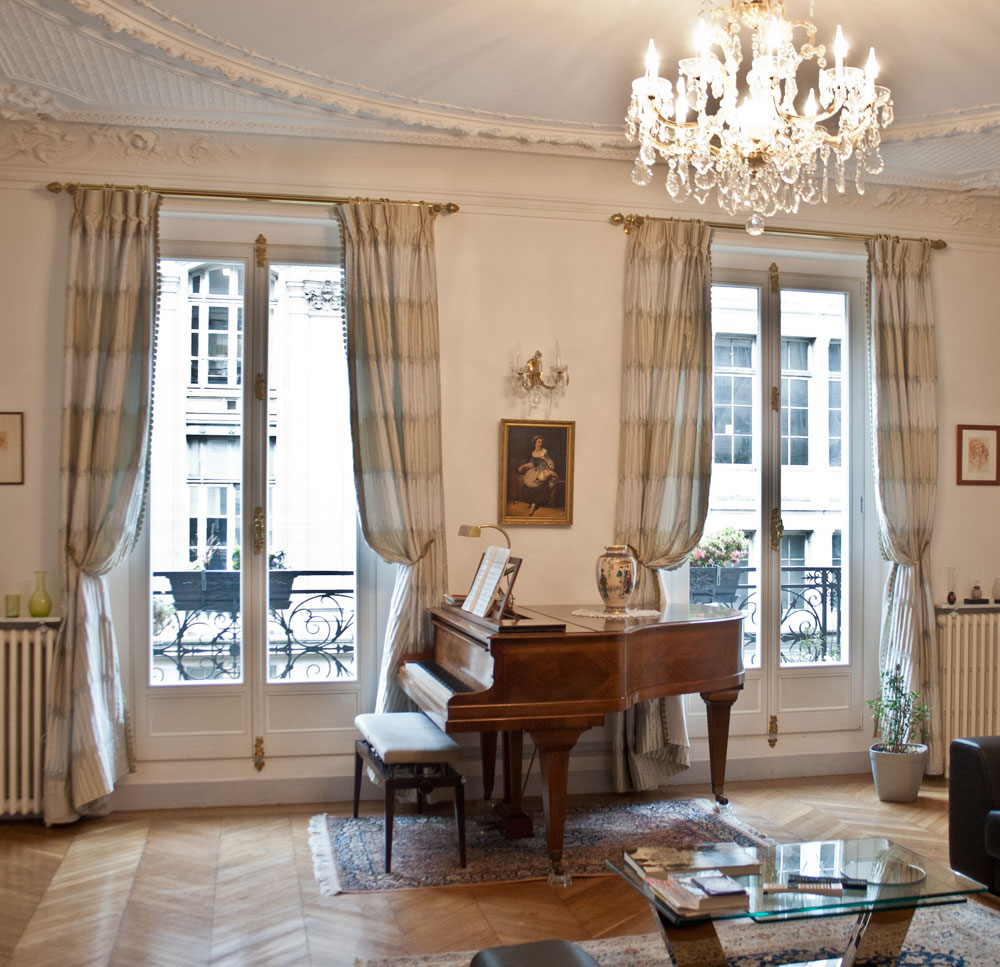 Breakfast was taken in the dining room with Madame presiding over the event. Each morning we were served croissants, fruit, coffee, and tea, while she delightedly shared stories about Paris, her family, and French furniture.  She said her children tell her she lives in a museum, but I say 'give me the museum any day'!  This was our room, shown below.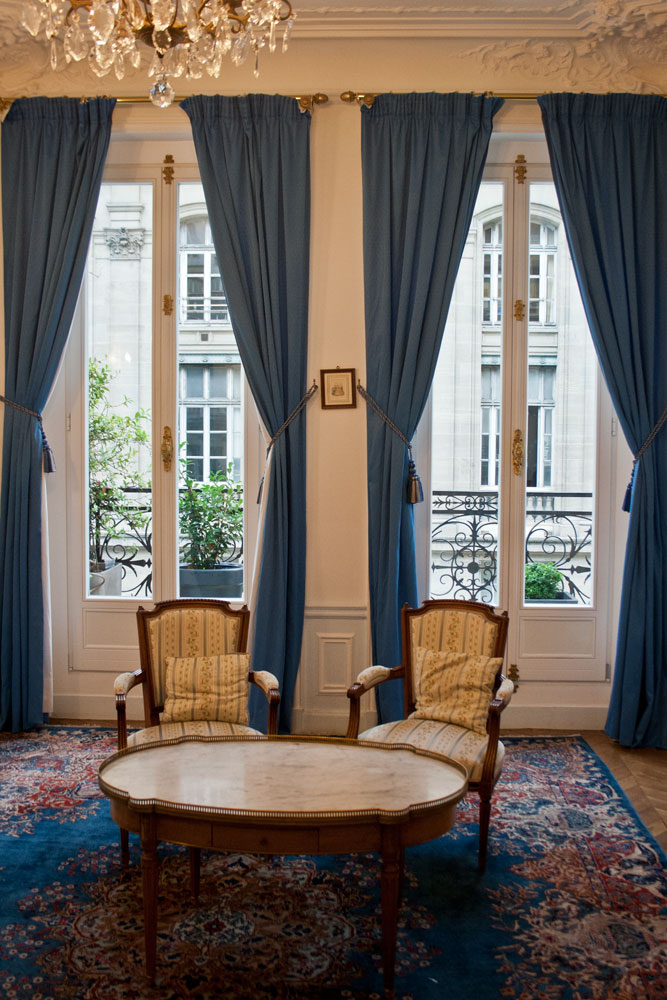 Just look at this original hardware on the French doors that open to the balcony.  I opened them every day for some fresh air. It was rather chilly while we were there in the beginning of June.  Clearly I didn't bring a warm enough jacket.  (What a great excuse to shop!)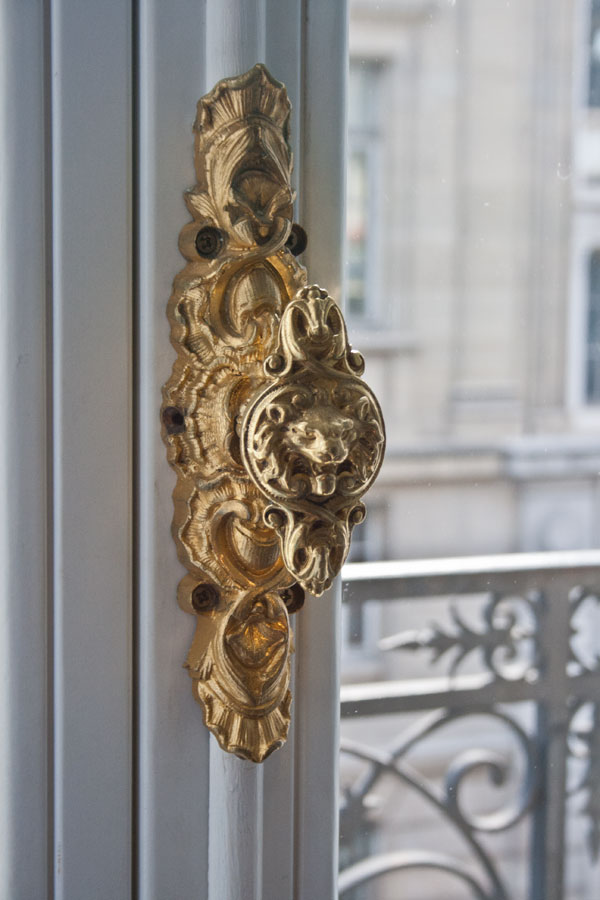 There was  a pretty constant stream of foot traffic down below. I found out later that we were in the part of Paris known for music, which explained all of the musical shops on the street. It also explained why Catherine decided to live in this part of Paris, since music is such a part of her life.  Think Catherine Deneuve, and you are getting close. Madame is a 'woman of a certain age' but still very beautiful and elegant.
I asked about wifi and was given a puzzled look. "Oh you mean wee fee?" her daughter asked?  Yes, apparently I did mean 'wee fee'. I'm guessing they call it wee fee because the signal is quite 'wee'.  I had to sit near the router to get any signal.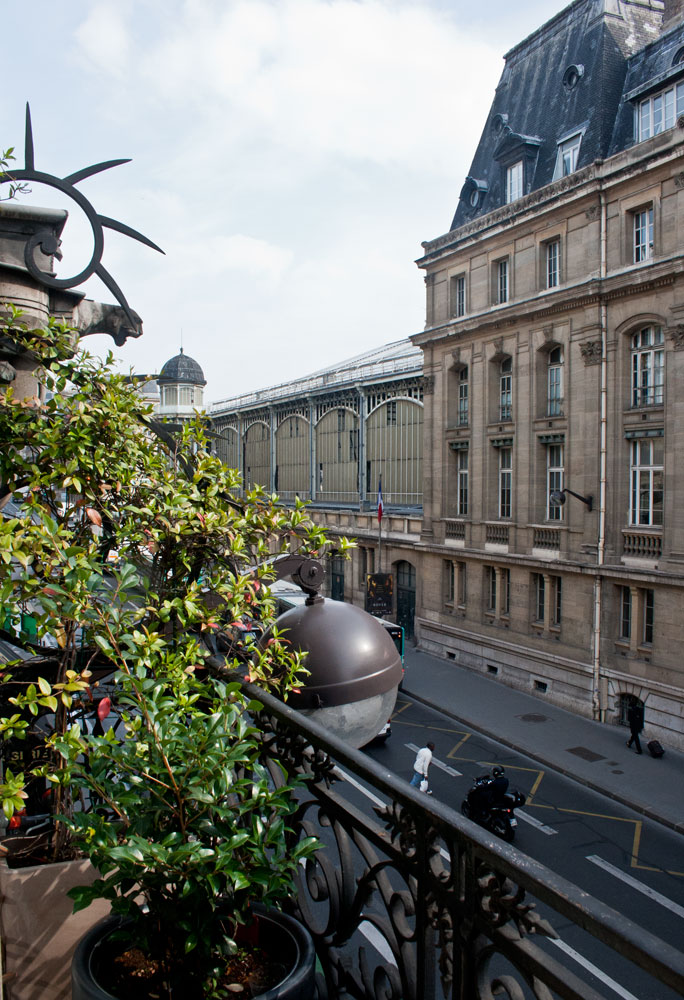 This apartment was on the second floor. This is where the owners of the building lived originally, so this is indeed the most elegant floor. The ceilings were at least 12 ft tall, and the plaster work was tres elegante.  She told me that originally the ceiling would have been painted to look like the sky, blue with white fluffy clouds, while the circular trim was gold.  I told her she could paint the ceiling herself, but she dismissed that idea with a wave of her hand.  What was I thinking?  Really, you would need serious scaffolding to work on the ceiling. Crazy American Blogger!!!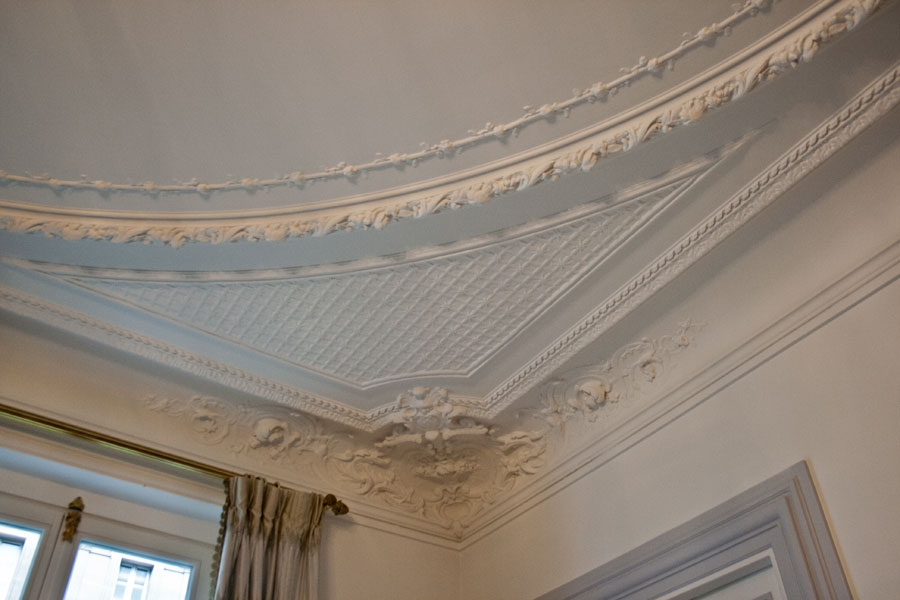 The apartment was on Rue de Rome, very close to the Gare San Lazare.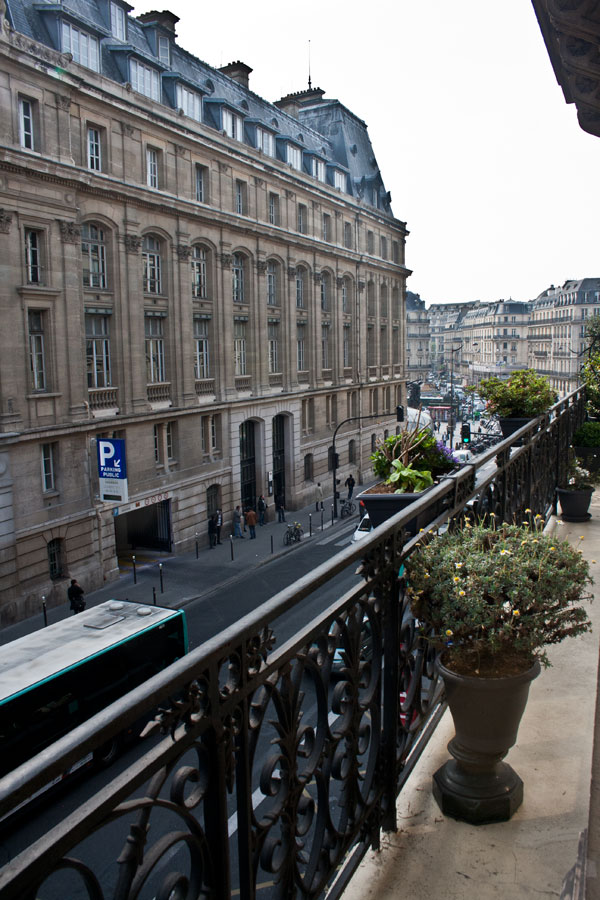 I was tempted to stay here all day, but I didn't.