I recently needed to repair some of the window treatments in my house, because sometimes accidents happen.
This post is sponsored by Blinds.com.
I recently ordered blinds from Blinds.com and it was such a seamless experience. A designer went over my order so with me so that I got exactly what I wanted. I gave her the measurements, and we went over the options available, like liners, edge trim, headers, and so on. She was very knowledgeable and she helped me to select exactly what I wanted. Then I was sent an order summary that I reviewed to confirm that it was correct. Everything was spot on, so off the order went for my custom blinds.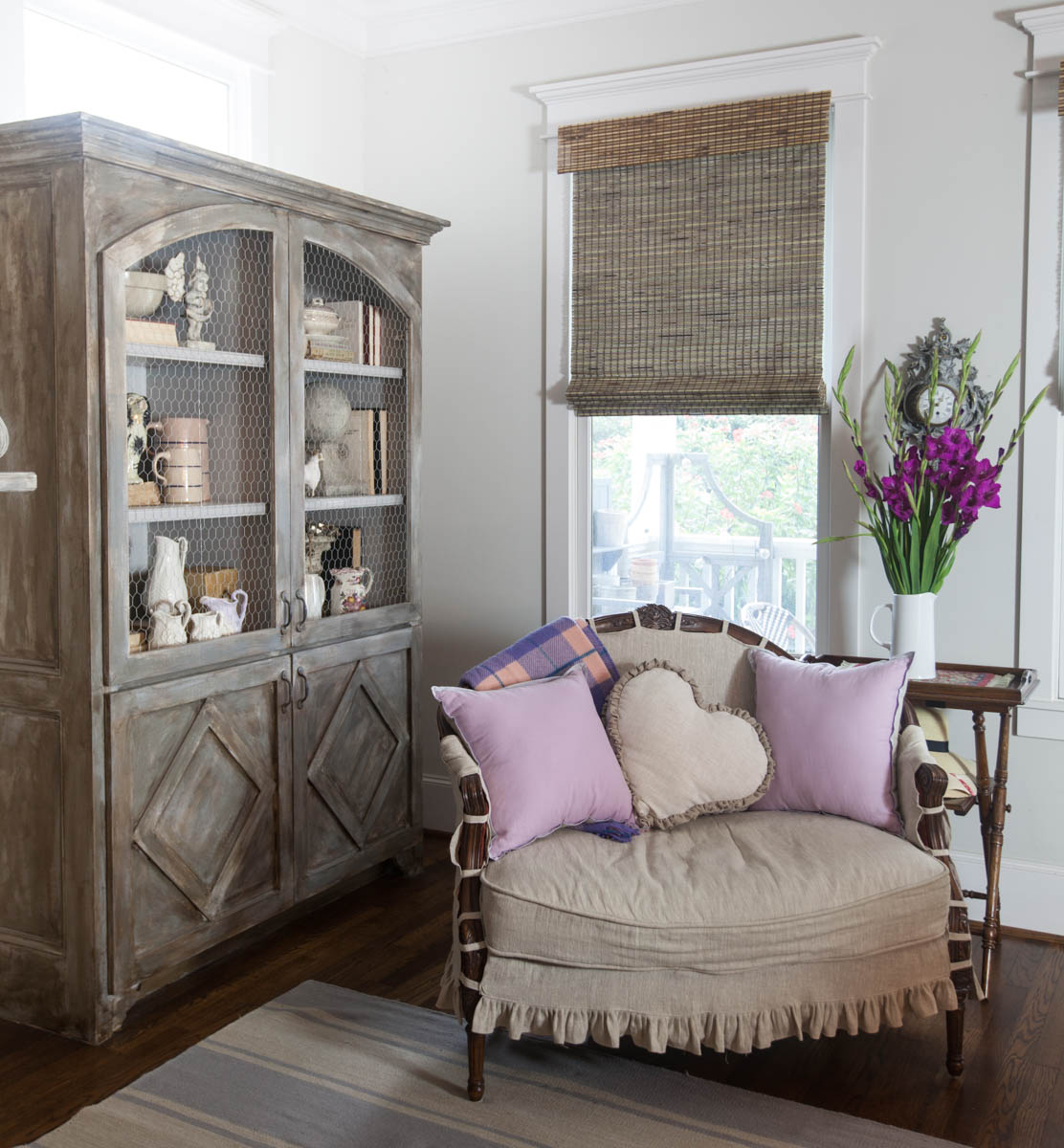 I selected the Bali Blinds natural woven shades in the Cabo Placid design, which I have used before.
The blinds arrived at my front door, with hanging hardware and easy to follow instructions. The installation was simple and didn't take too long.
Surefit Guarantee – One of the things I love about Blinds.com is their Surefit guarantee. If you made a mistake measuring your blind, they'll remake it at no cost to you. You don't even pay for the return shipping of your old blind! How awesome is that?
100% Satisfaction Guarantee – They also have a 100% satisfaction guarantee.
14 Day Price Guarantee – If you are concerned that your  product might go on sale later, don't worry. If you buy a product from Blinds.com and see it at a lower price within 14 calendar days after your original purchase, just give them a call, and they'll refund the difference!
Free Shipping – They also offer free shipping to the contiguous United States.
See why I love Blinds.com?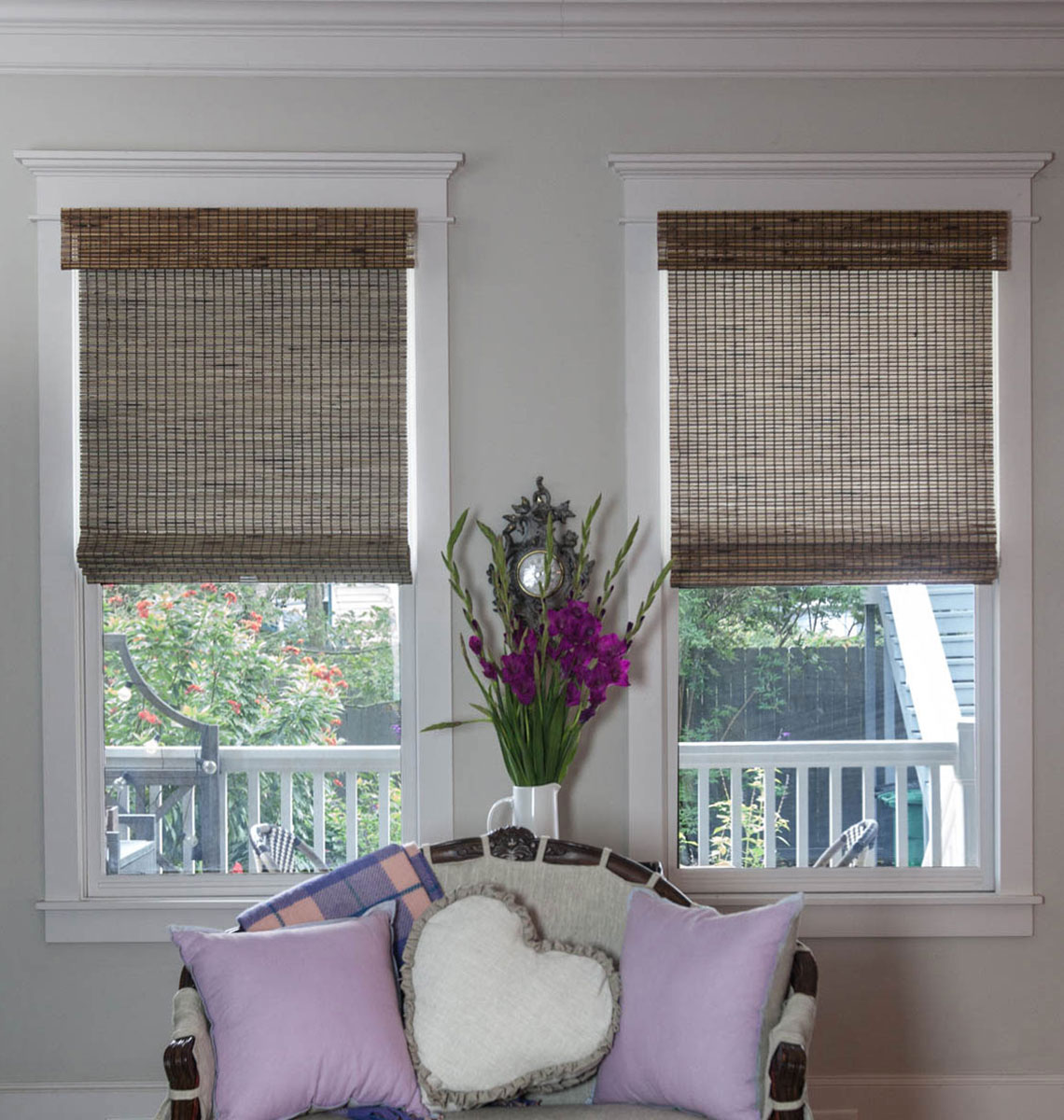 These are some of the prettiest bamboo style shades, I've seen, and they have a gorgeous gray cast. If you order these blinds, I highly recommend the cordless option. You can pull them down or push them up to any place you want, and they stay put. They stay straight without going crooked, and there are no dangling cords to mess up your beautiful views.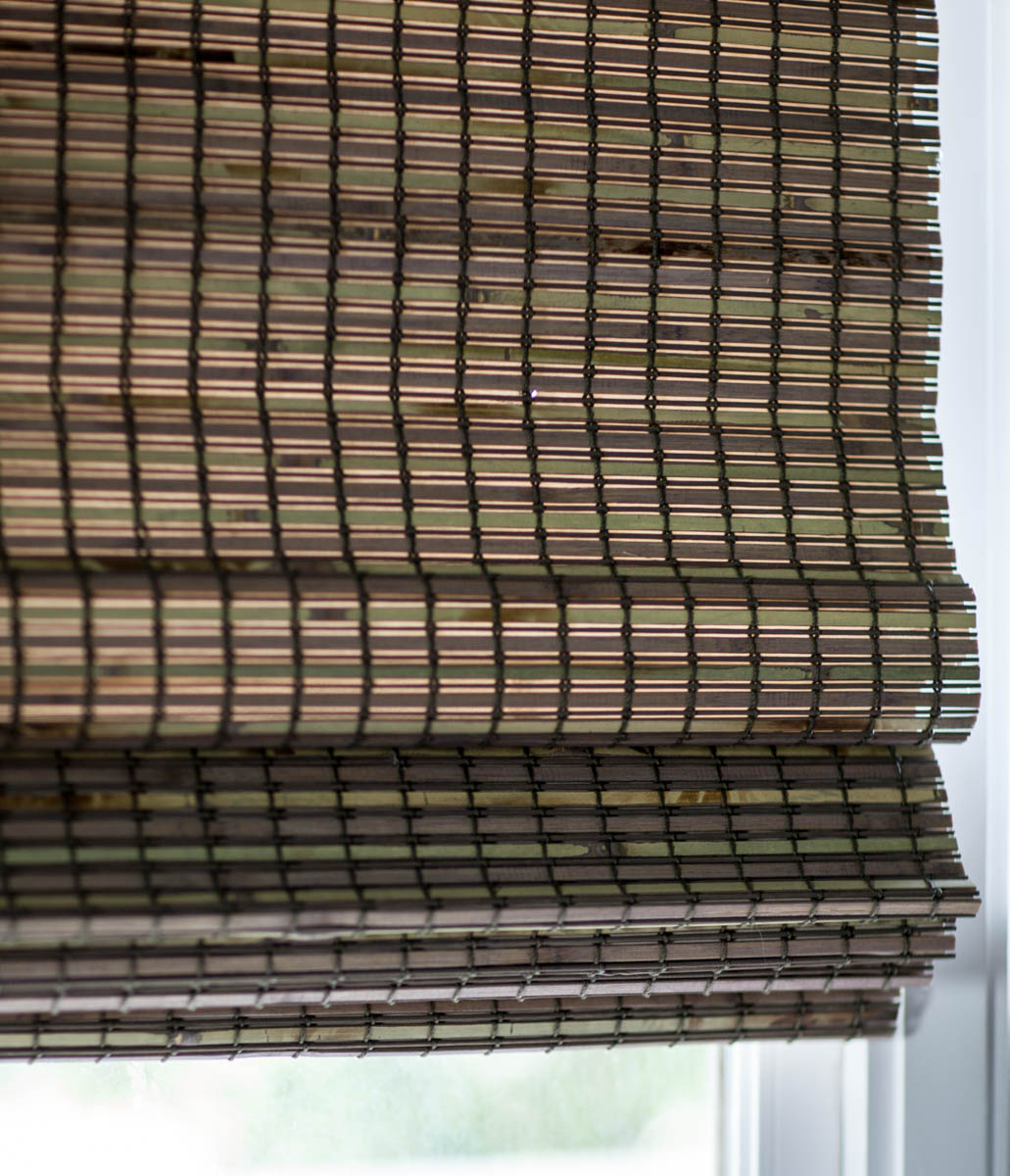 You can find my shades Blinds.com. Since I have a lot of woodwork around my windows, I opted for an inside mount, but you can also choose an outside mount if you prefer.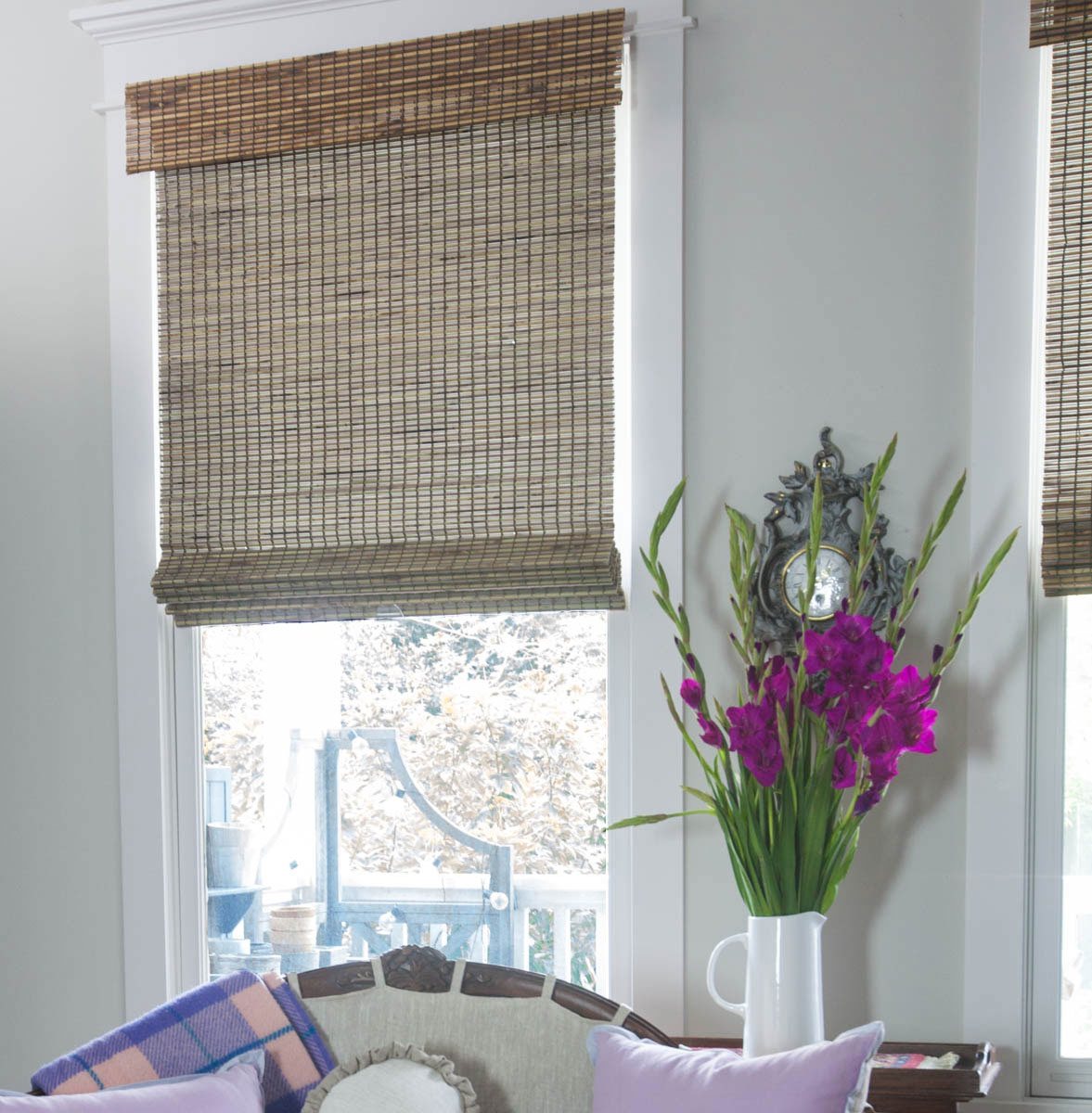 Blinds.com has not only blinds (as you would expect) but also shades, draperies, and plantation shutters. Their selection is extensive, and you can order samples before your purchase.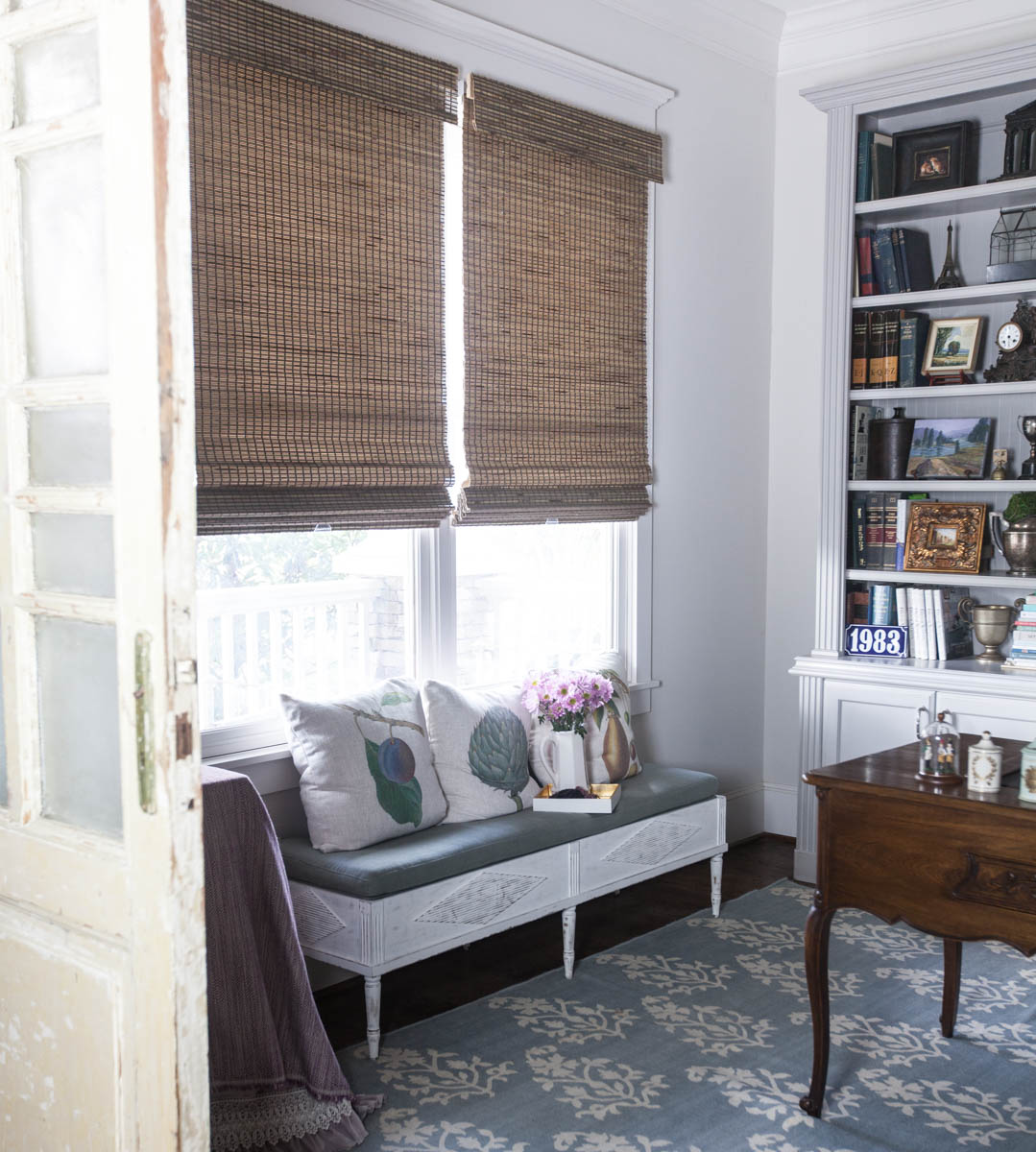 These are truly breath-taking shades and they are even lovelier in person.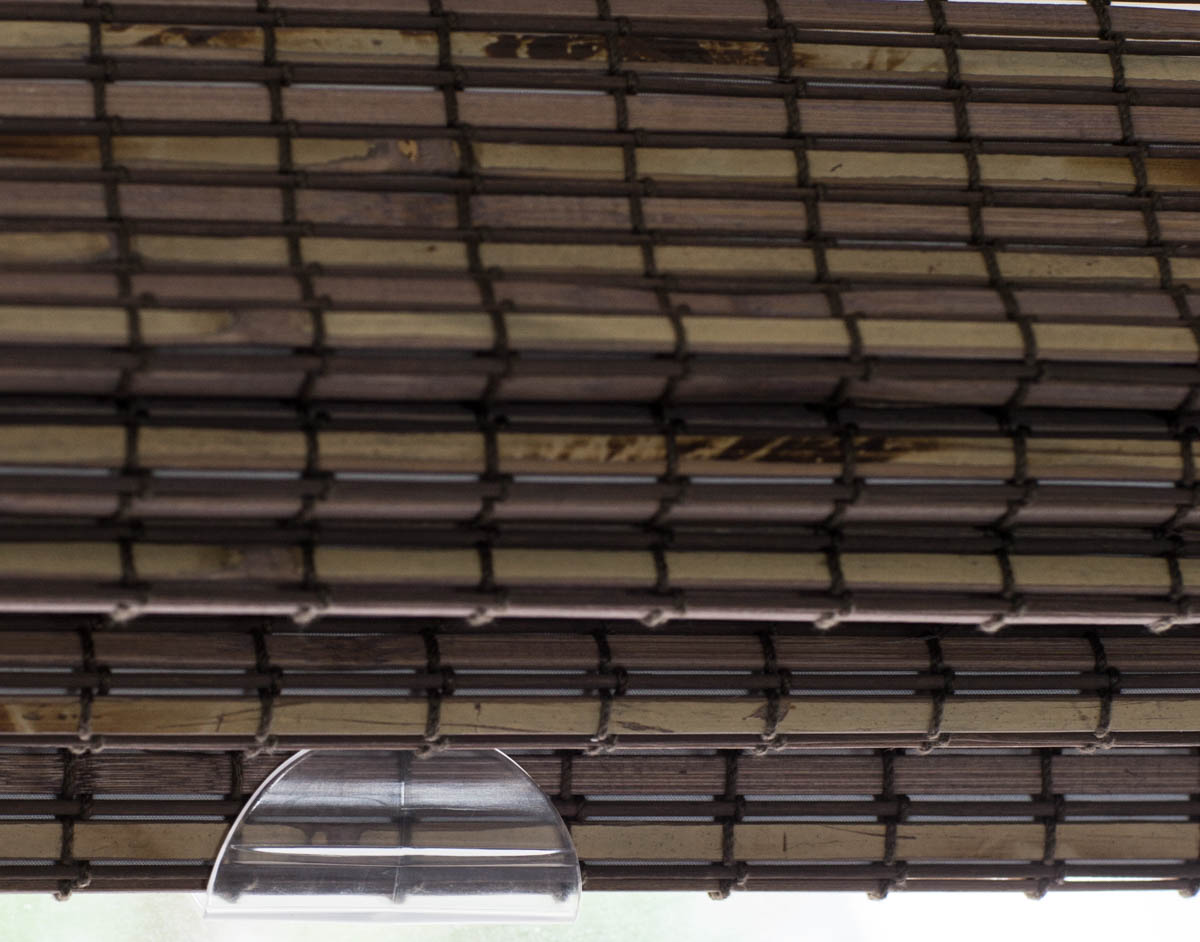 I've worked with Blinds.com several times, and even toured their offices in Houston. It must be a fun place to work, because everyone seemed very happy.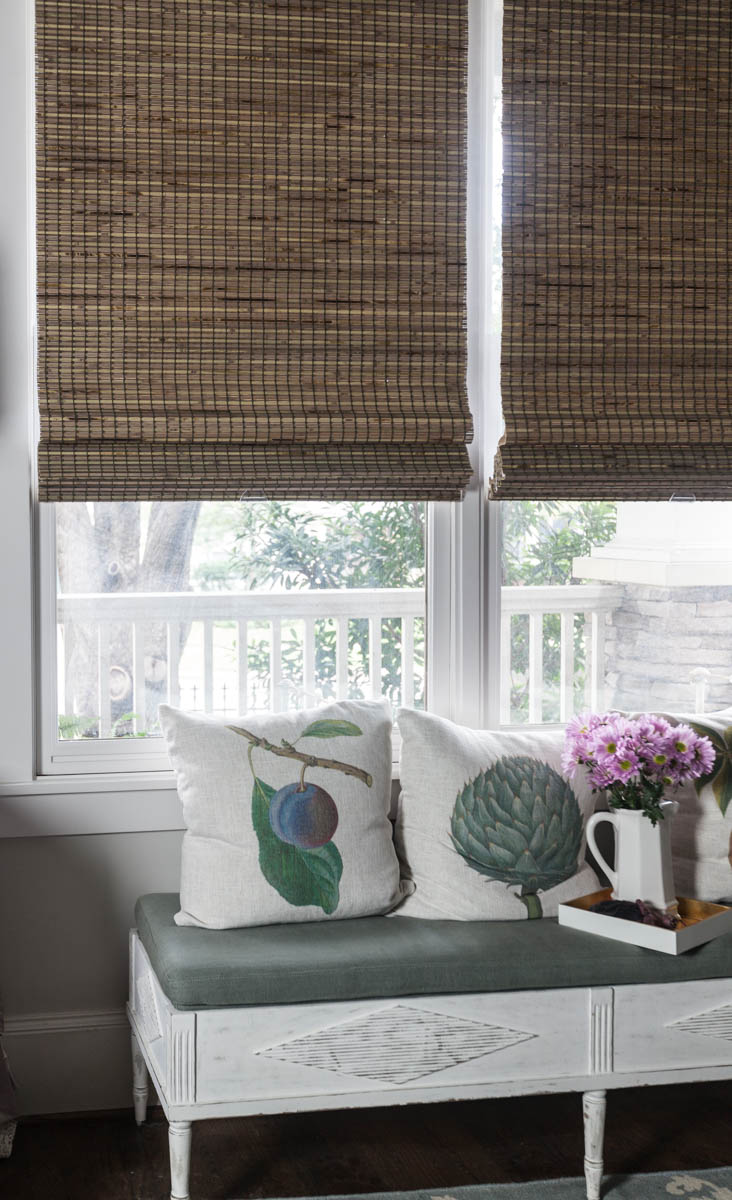 Here's the link again to my blinds, in case you missed it. Blinds.com