I'm beginning a new monthly series with a few of my friends.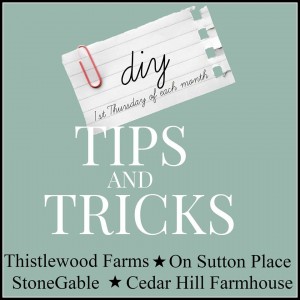 The first Thursday of every month (actual day subject to change) we'll be covering DIY tips and tricks with a theme. Today's theme is
YOUR FAVORITE DECORATING ADVICE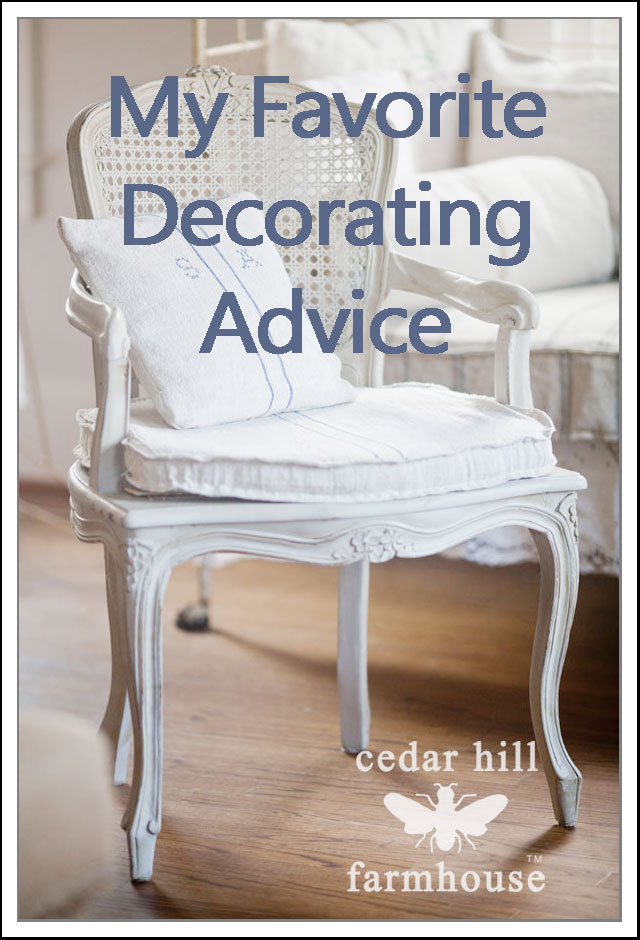 I don't know about you, but I want to know what evefryone's favorite decorating advice is.
For me…
Hmmm, I had to think about this one.  But the more I thought about it, the more it came to me.
PAINT!
Have you heard that love covers a multitude of sins?
Well, so does paint!
Paint has completely transformed many an item in my home, and I have used it on much more than just furniture. I have used it on a clock, lamps, tables, chairs, boxes, metal furniture, and I have even used paint on fabric.
Let's go over how this chair was transformed. If you like it the way it is in the before photo, you might want to skip rest of this post, just sayin….
My mom said, "You are NOT going to paint that ARE you? My answer was, "NO!" Then I whispered the rest of the sentence, "…not until you leave." So I waited until she went back home, then I cracked open the paint can.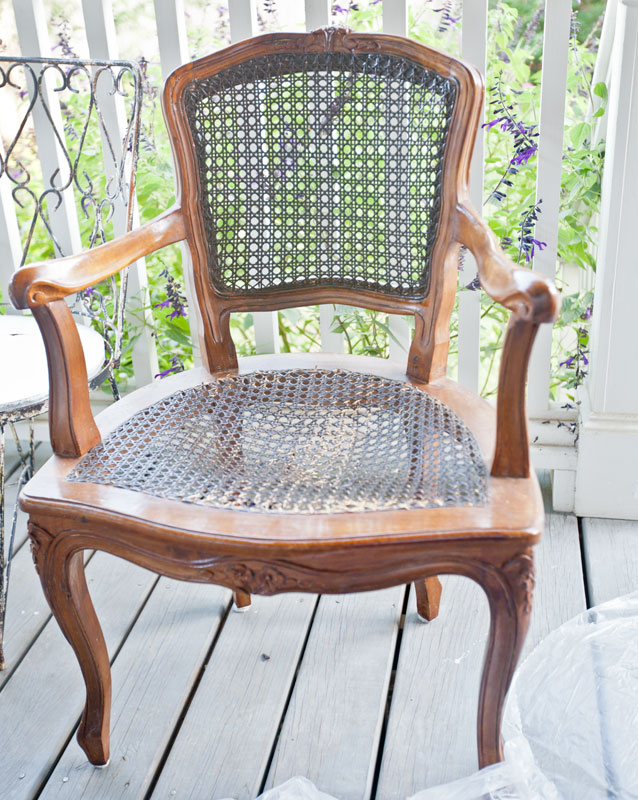 Here is the little thrift store find. She looks pretty sad here. I actually bought two of these. If I find a pair of French chairs, I have a hard time saying no; I'm not going to lie.
I didn't like the finish, and as you can see the seat was in bad shape.
I painted the chair using chawk paint. I'll give you the source at the end of the post.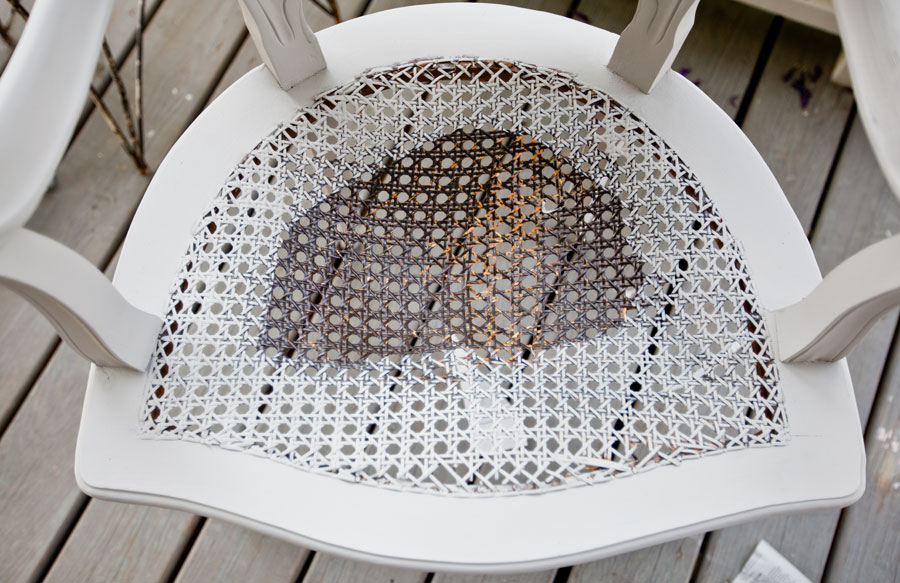 This chair needed a new seat bottom. Of course you could re-cane the seat, but I don't have time for that right now, so I just added some reinforcement to the seat. Since writing this post, I found a fabulous source
AND this helps people with disabilities, which is near and dear to my heart.  They are called the Cullen Caners, so if you are in Houston, please use them and help someone with a disability!!
First, I cut out a pattern with newspaper.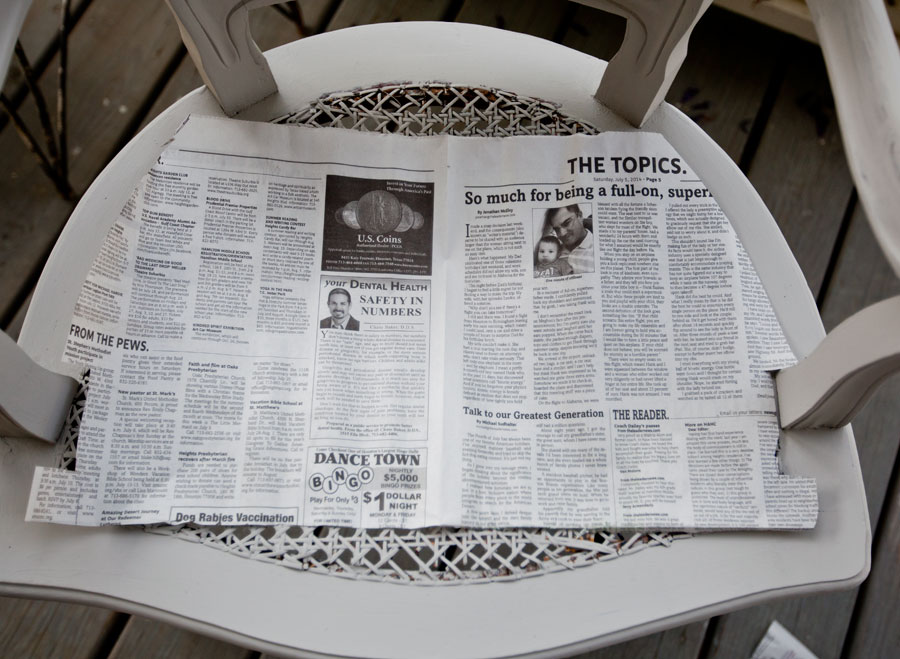 Then put the newspaper pattern on my plywood.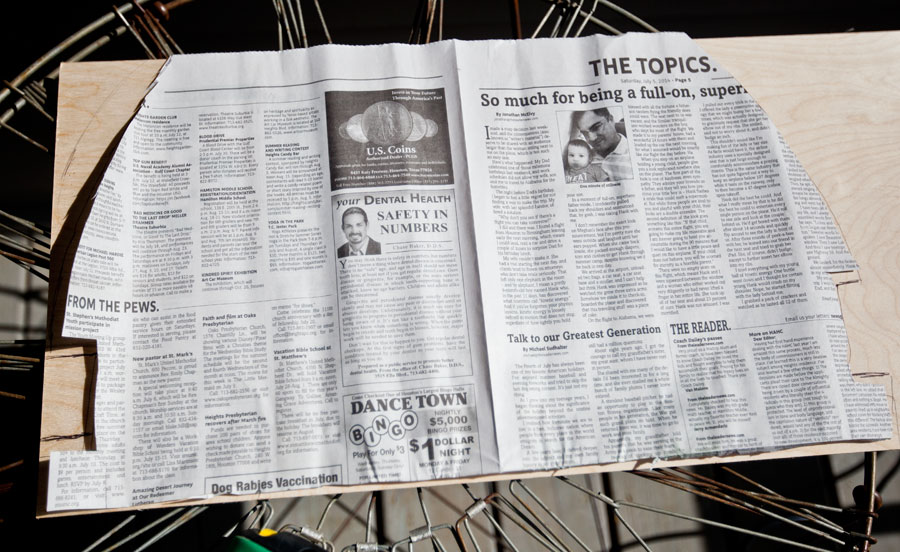 I traced around the pattern, and removed the pattern.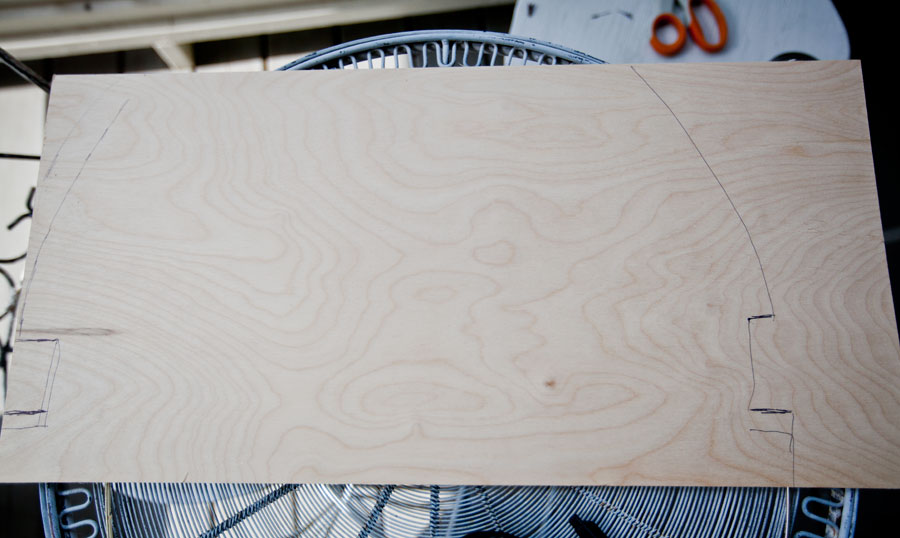 Next I cut it with my jigsaw, and placed it on the chair.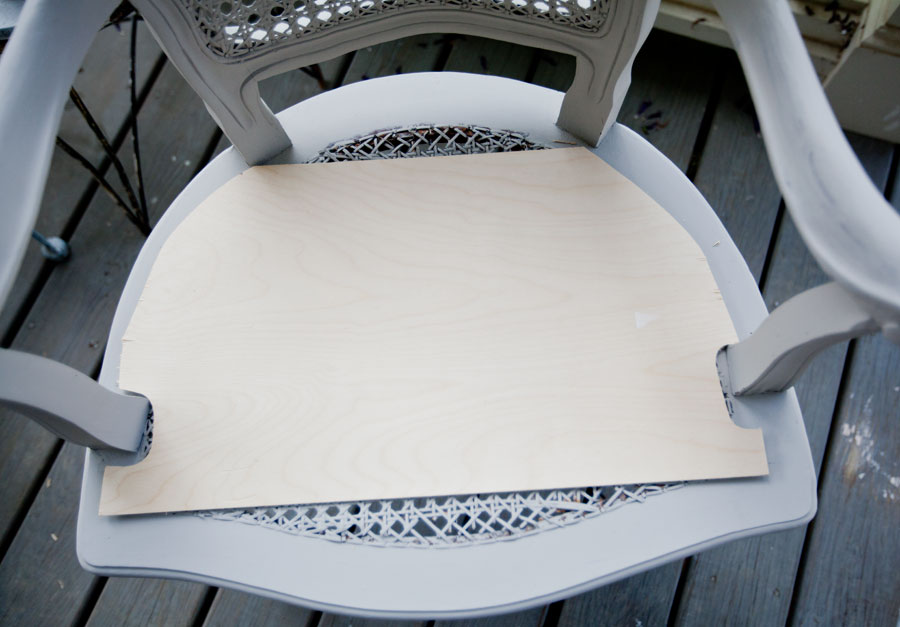 Next I sanded down the paint in areas that might normally show wear.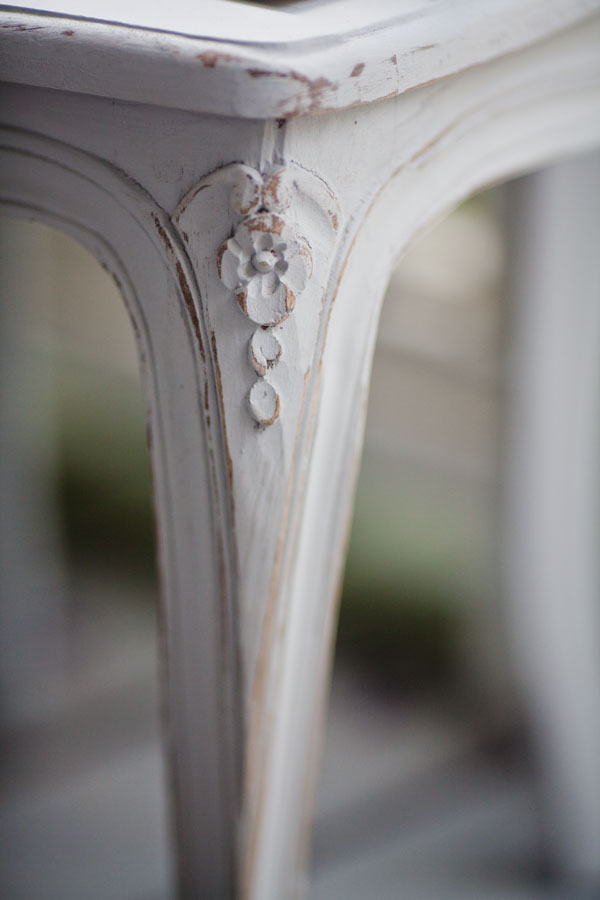 Next I applied antiquing wax.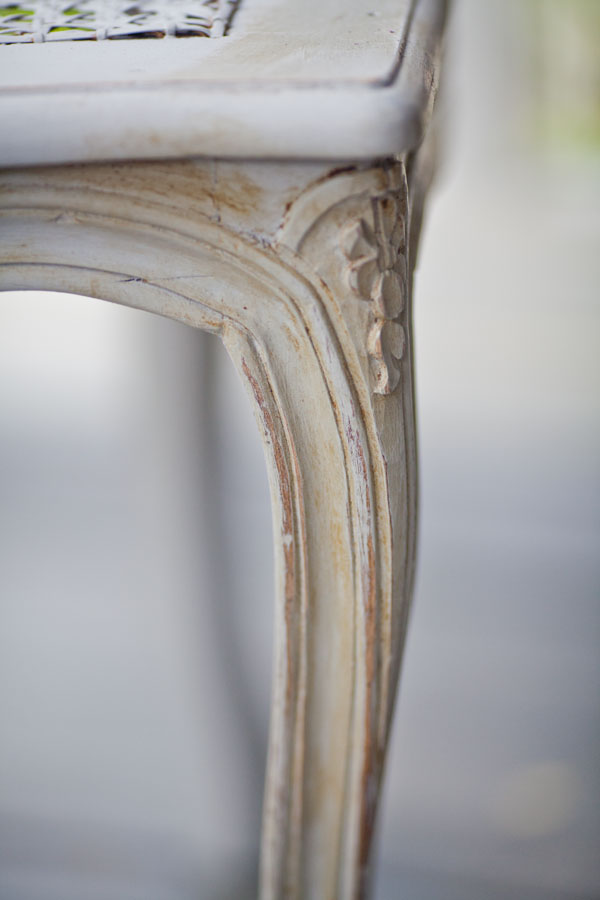 I removed the excess wax and fully buffed the chair.
Finally, I made a cushion, which will be covered in another post.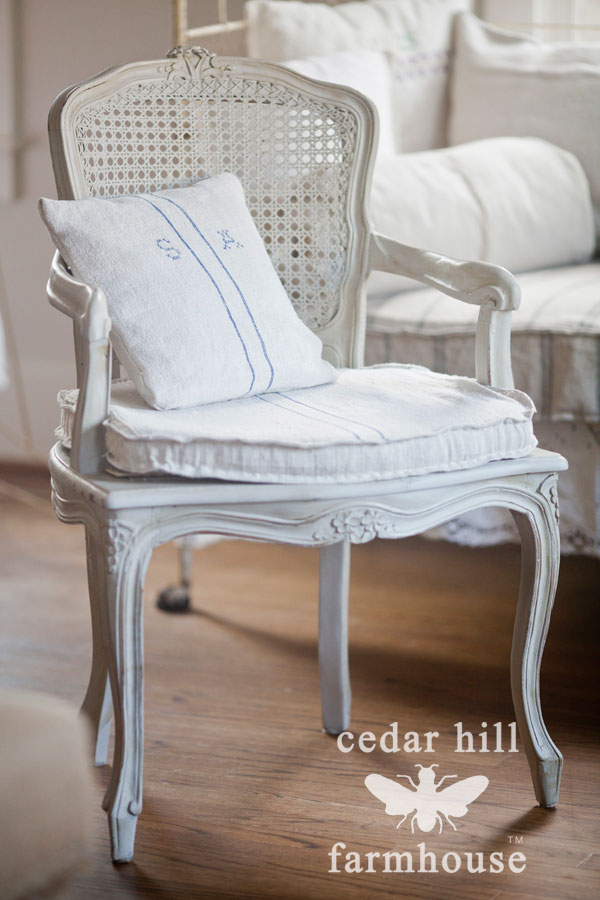 And that is that. I love these chairs now! But the best part is that since I reinforced the seats, you can actually sit in them.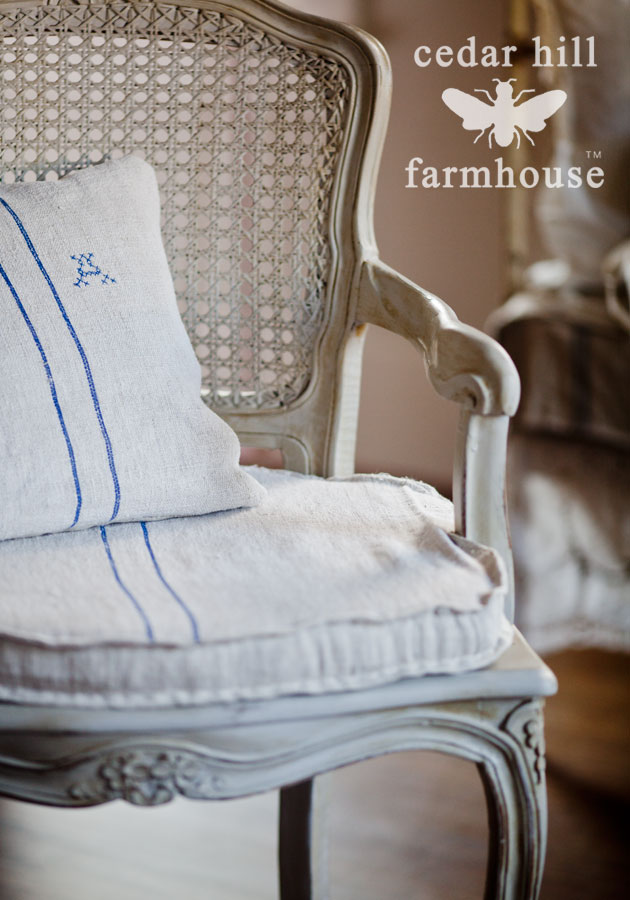 Clearly they look totally different. I love the new look!
As you can see the chair looks totally different.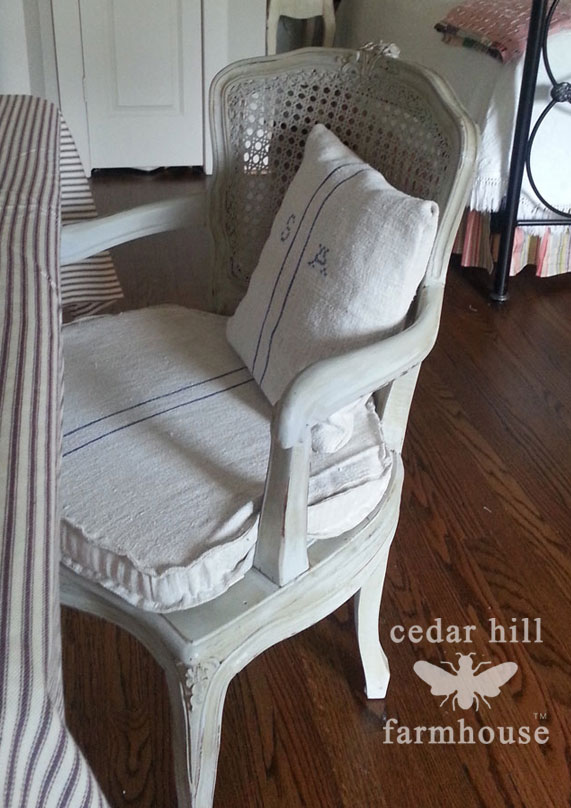 Do you think my mom will notice?
The chawk paint was provided by Southern Honey.  Color Stanley
I hope you will visit the other blogs joining me with their favorite decorating advice.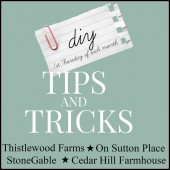 Shared here