You can really up your decorating game when you focus on the details. Today I wanted to share a few of my favorite details I like to use in home decor.  These are tried and true things I try to add to any home, and I think they will work with most any style home.
Dishes
Dishes are a fabulous accessory for a room, and they work in so many different ways. You can use them in a plate rack like show below, or you can stack them on a table, display them in a cabinet or hang them on the wall. Either way, they are so fun to work with. You can go with antique dishes like I did here, or go with newer plates. Try to select a color theme or some other unifying element.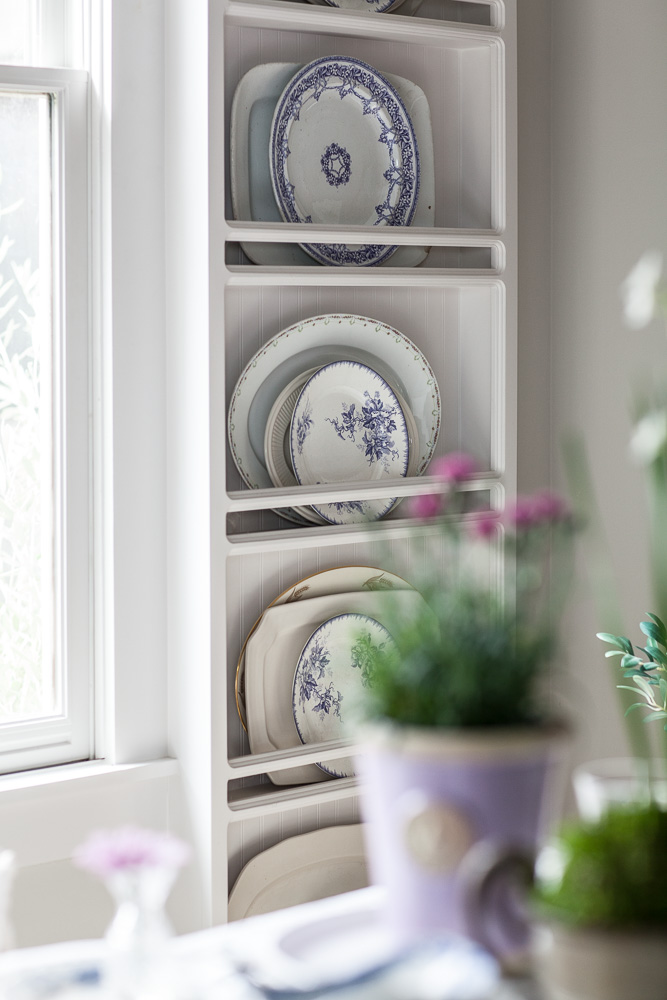 Bread Boards
Bread boards are so pretty and they can be used not just in the kitchen. You can use them on the wall in other rooms in your house, or even in your dining room. They can be hung on the wall, or be used on a table. You can use large boards, or small boards, new ones, or old ones. Bread boards are traditional, so they won't work with styles that are more contemporary.
White Ironstone Pitchers
I know, I mentioned dishes already, but white ironstone pitchers are in another category. I like to keep these pitchers in use all year. I use them empty a lot, but also love to fill them with seasonal flowers or branches. They make beautiful vases, but they also look great with nothing in them.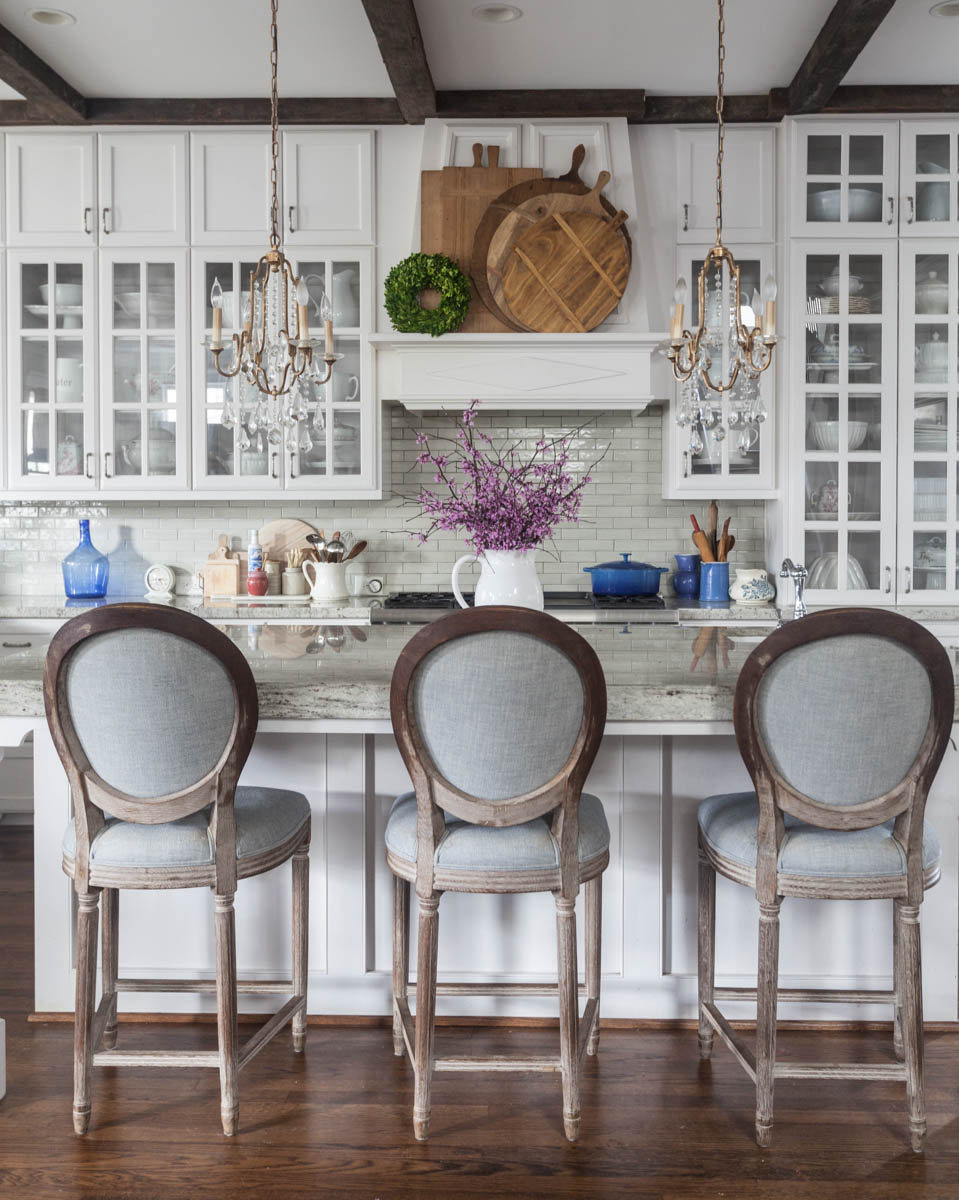 Botanical Prints
I can't even explain why I love botanical prints; I just do. I think they can add so much beauty to a room. You can use one by itself or a set of botanicals. You can use traditional botanical prints, or more contemporary prints.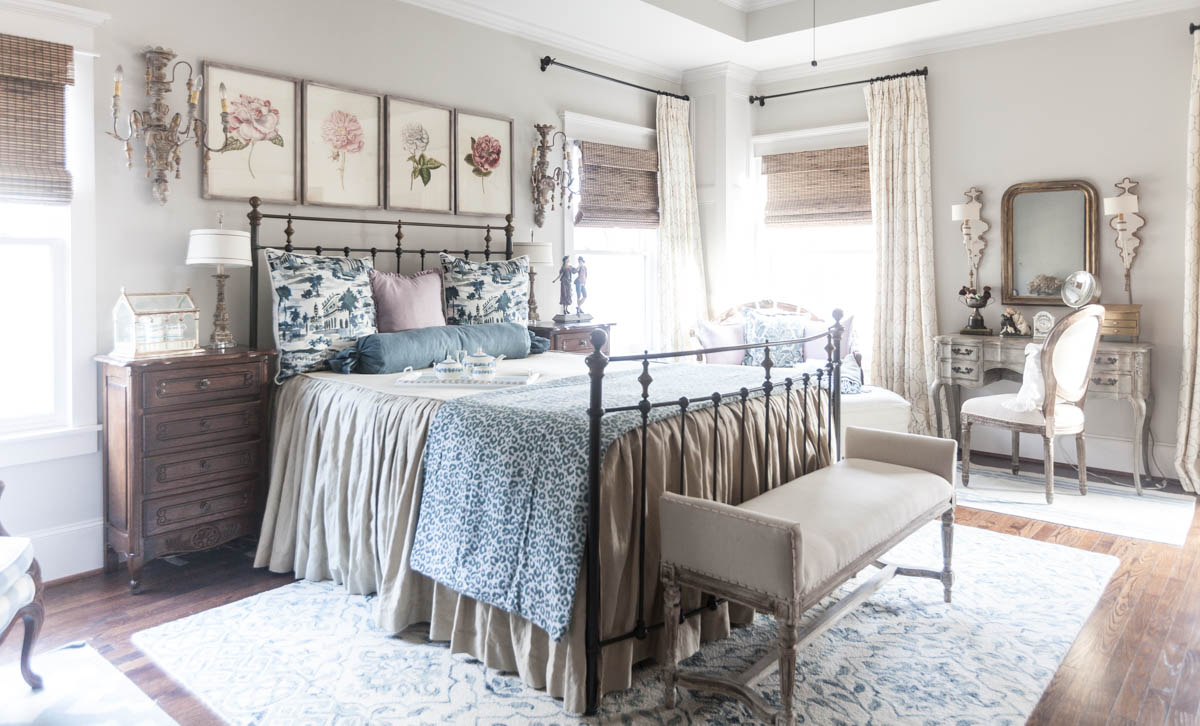 Bottles
Bottles are airy and light. You can add them to a room no matter what colors are in use or what style the room is. They come in different sizes, shapes and colors. You can use antique bottles or new bottles. The two green bottles shown are brand new. I like using them empty, but you can fill them with branches if you like.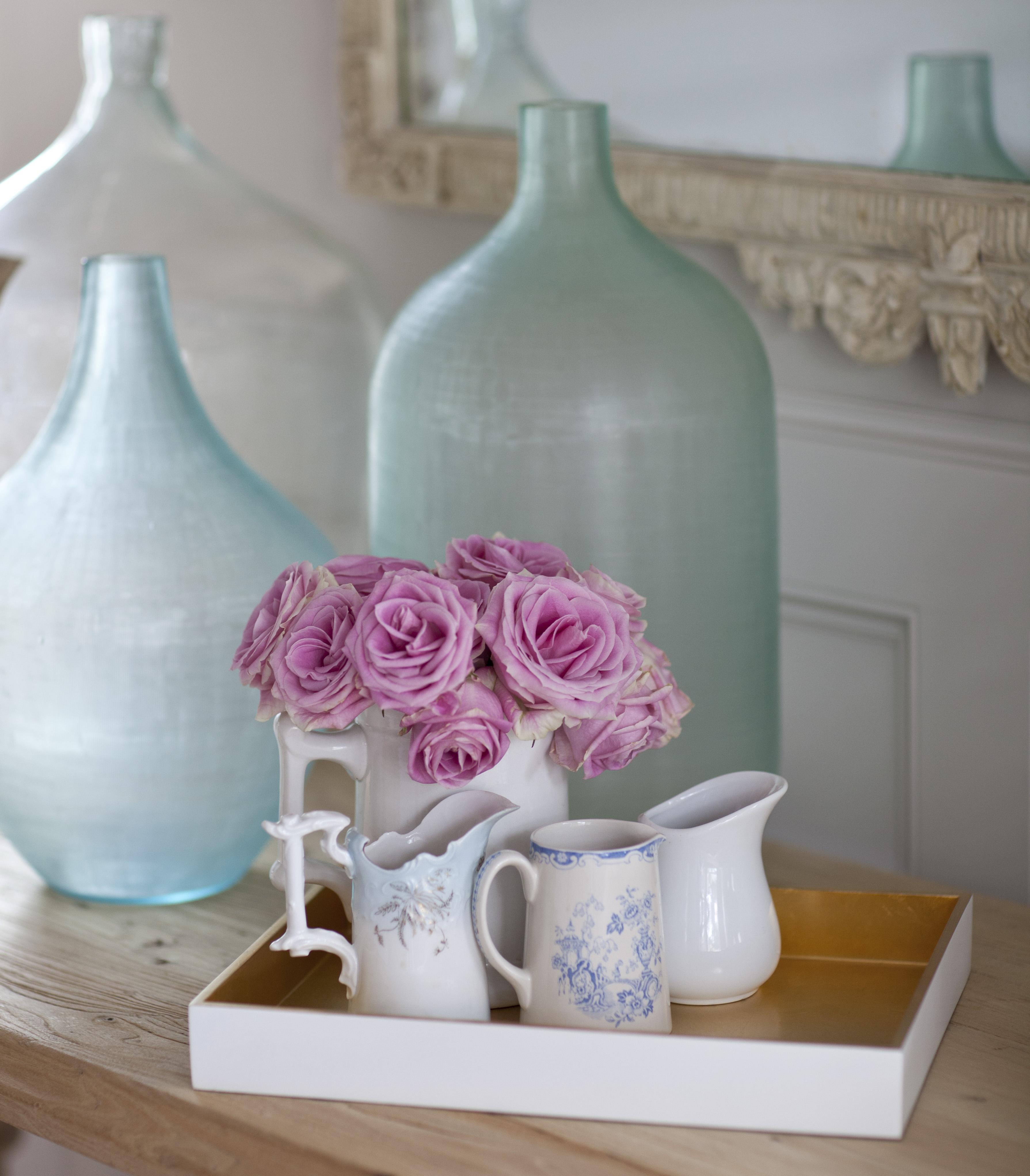 Trays
Trays are wonderful to use. They are useful when you want to display items on an ottoman or bench like below. They create a flat surface for decor items. They also work well for corralling items into a grouping. You can use sleek modern trays or rustic trays. They come in a variety of colors and style to suit whatever your style is.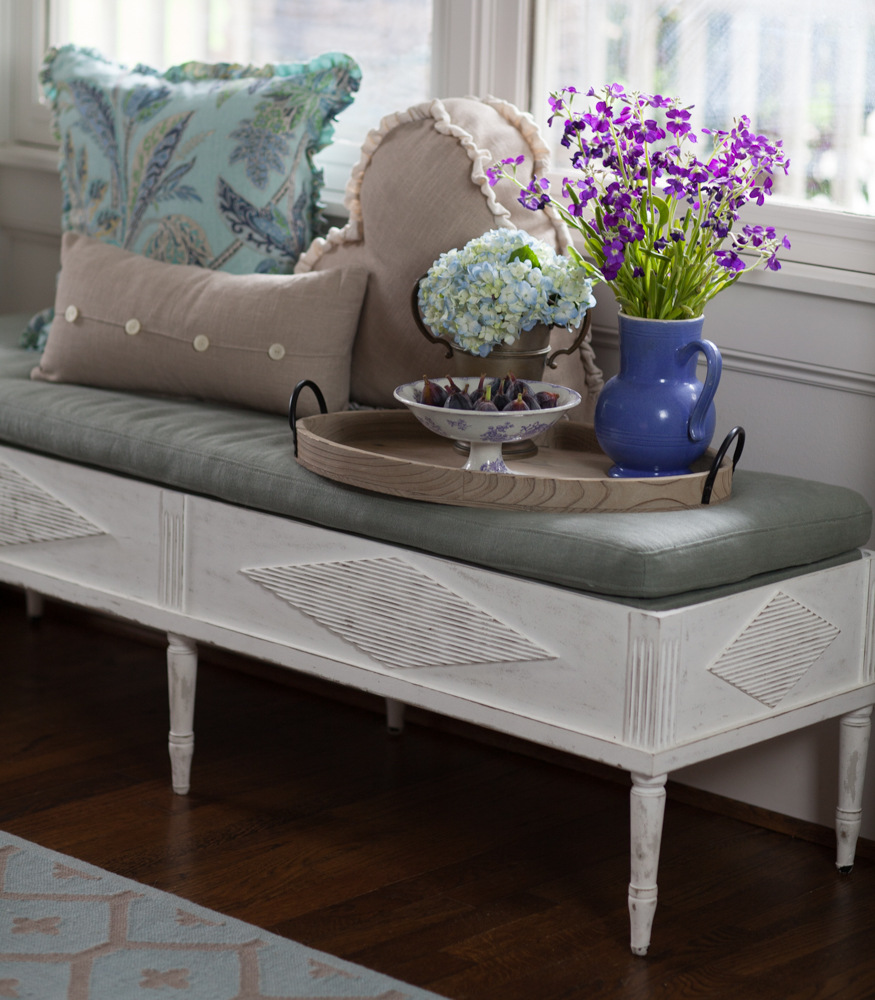 I hope those ideas are helpful to you.