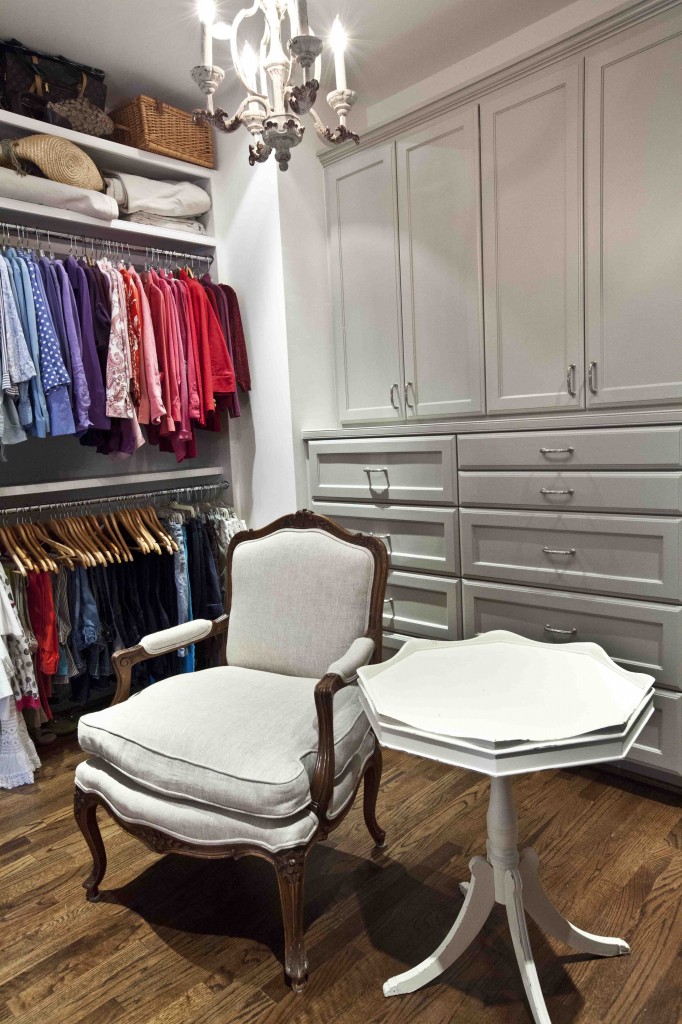 Welcome to my dream closet. It's my dream closet because it is just steps away from my bedroom. Let's talk about how we've made this space not just a closet, but a destination. Everyone thinks it's just where my clothes are stored, but really I've made it a bit of a special place to read and have tea…. by myself.
Yes I know it sounds weird that I decorate my closet.
I am very aware.
And yet, I still do, without embarassment!
Why you ask?
Because I can!
I know I am always moving things around, but let me say, that is one of the cheapest ways to redecorate your house. Shop your house for the best bargains. The photo above shows what the closet looked at in the beginning. Then I found this fabulous desk.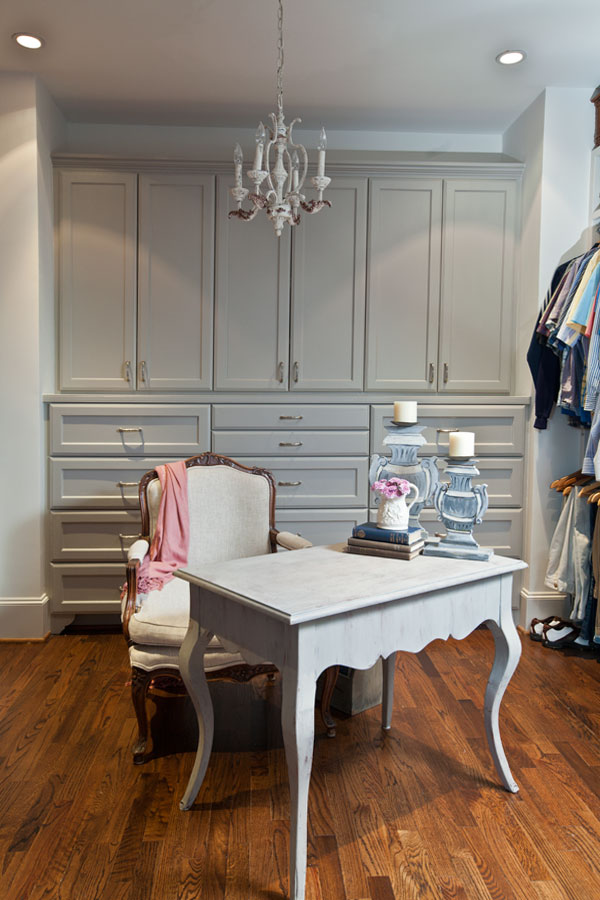 Well, I was smitten, and it was much more practical to have a larger table in here. Mr. CH can set his bags as he packs for overnight trips. We sit here to read or get ready for the day. Then when I really was minding my own business I ran across the chairs below. I have a set of two. They are both vintage, made in Italy. The price was super duper cheap. I didn't even know where I would put them. When I heard the price, the next thing I knew, the chairs were in my car. I decided to put them in the closet.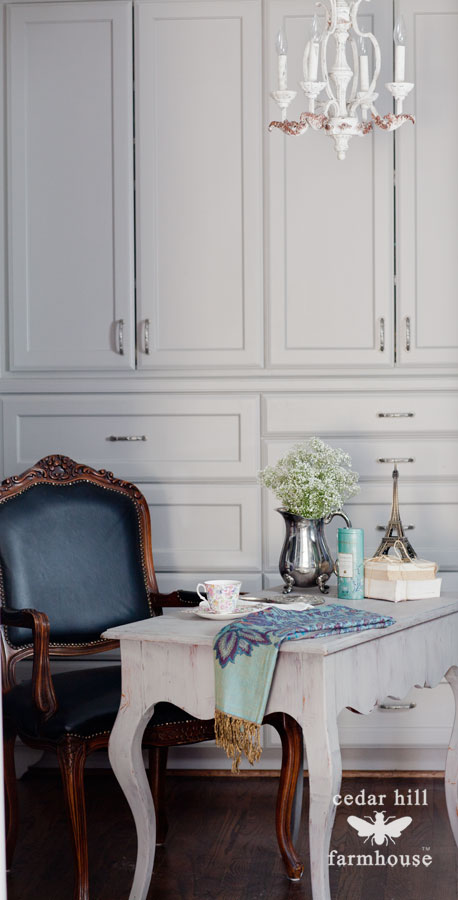 For some reason, I really love sitting in these chairs. One of these days I will have a tea party in my closet and invite a few friends. Well, I only have room for one guest, so it will be a small party. Peggy has already claimed dibs on that.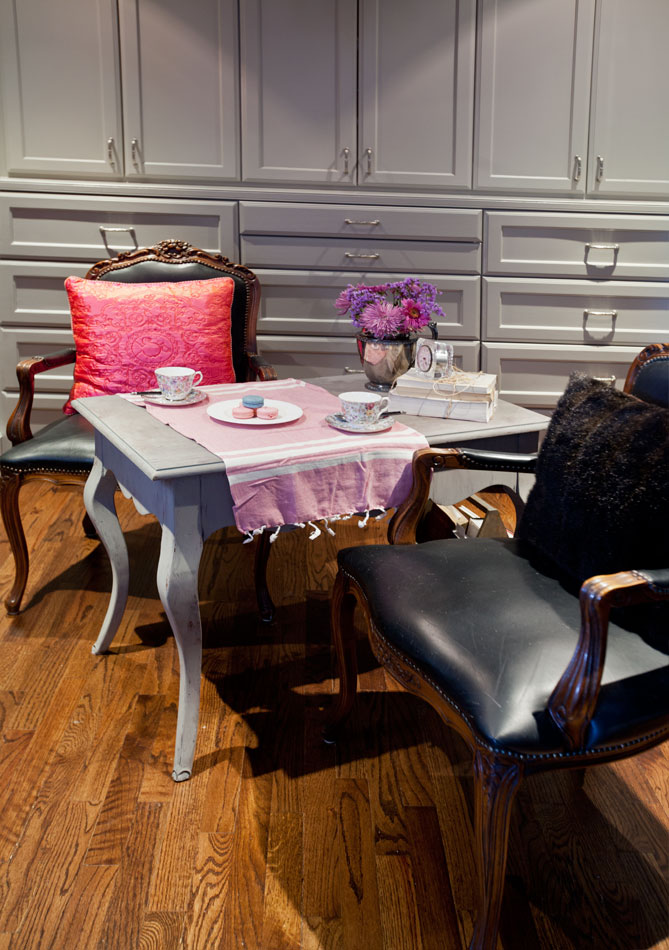 The runner on the desk was provided by TURKISH T. 
I am considering recovering the chairs in charcoal velvet. What do you think? But I can't decide, so for now, I'm leaving them as they are.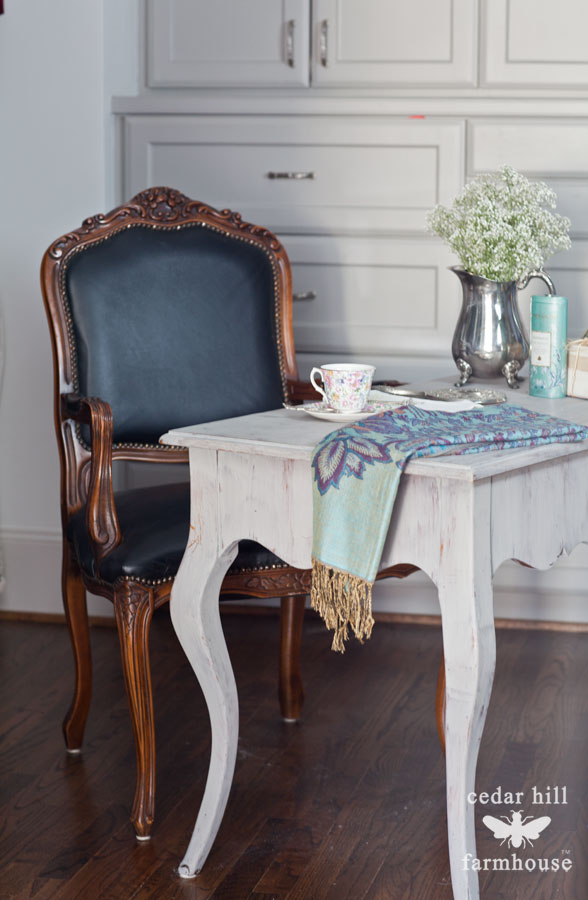 See? It's just made for a tea party.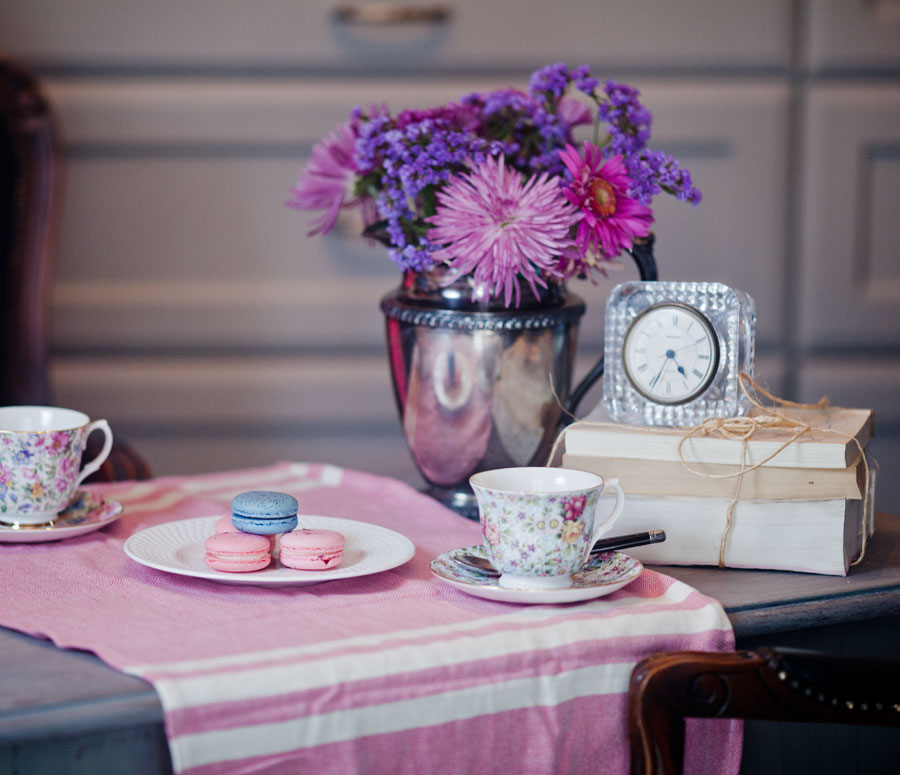 So where did the old table go? On the back porch.
And the chair went here.
The chair that was here, went to the vanity, and the bench at the vanity went to the guest… well, you know the drill. I'll show you later!!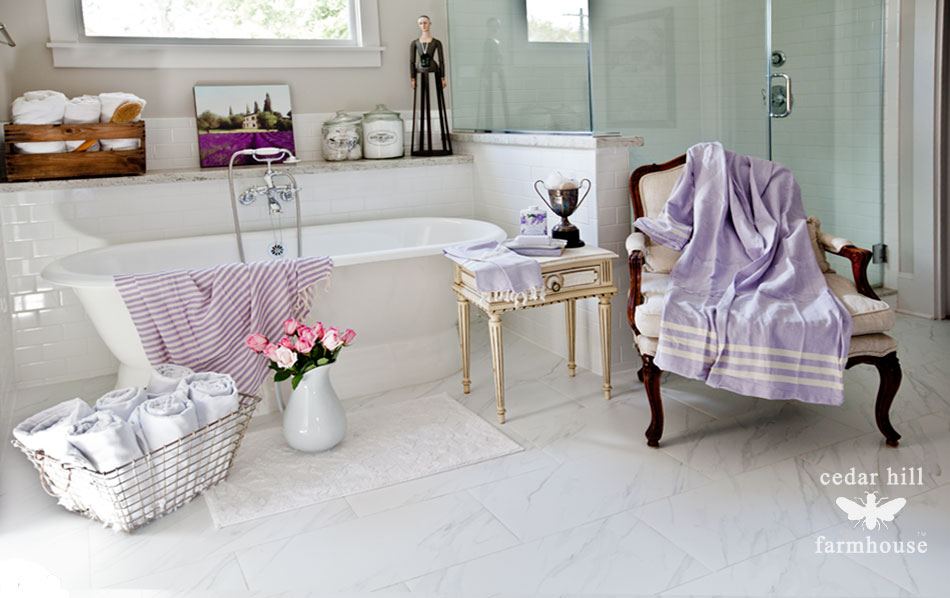 Do you move things around? Please tell me I'm not the only one.