Spring Break 2017, and instead of going to the beach we went to the mountains. The first morning, we woke up to this.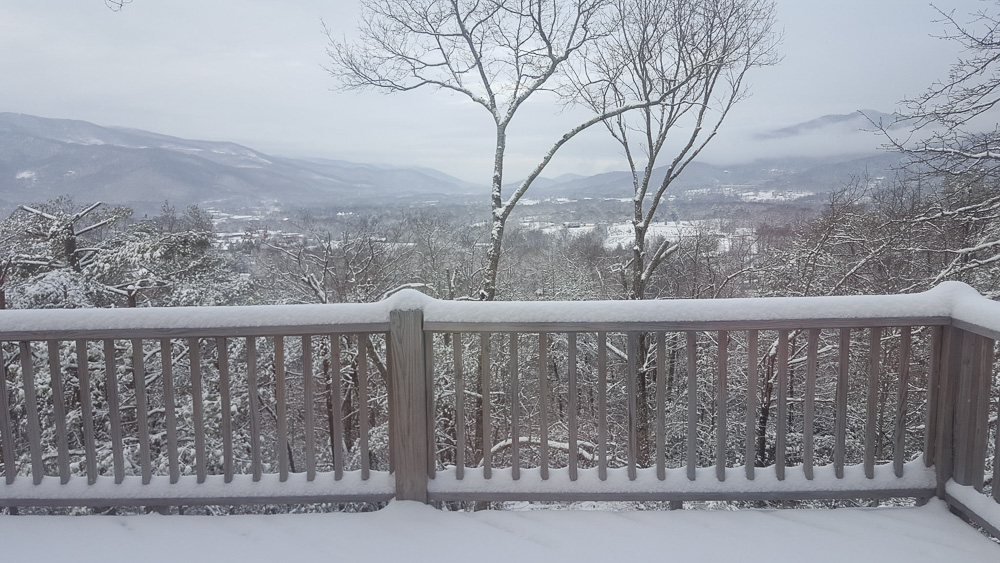 It was 80 degrees when we left Texas. Well, the reality was I had been working too hard, so I just wanted to get back in bed and pull the covers over my head. But it was Sunday, and we always go to church on Sunday. Still, we're on the top of a mountain and the roads are icy. Did I mention there are no guard rails? We decided to stay home. The neighbors said the church might have cancelled services for the morning any way. I knew that nobody in town wanted Texans on the roads in these icy conditions.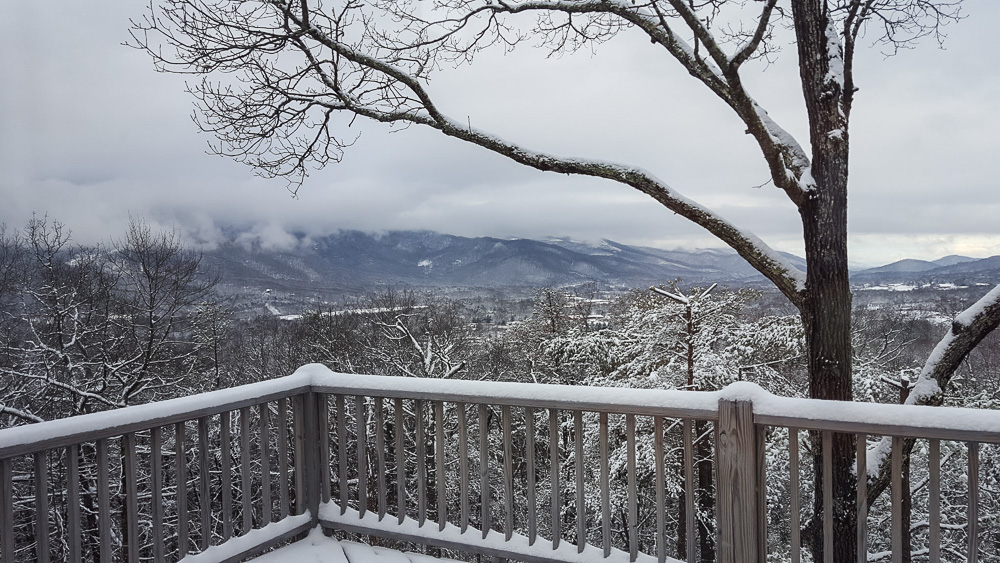 We stayed in, cooked together, had lots of hot tea and oatmeal. We played ping pong and watched movies. Honestly it was my kind of fun. And I had this amazing view. It wasn't a lot of snow, and it melted soon.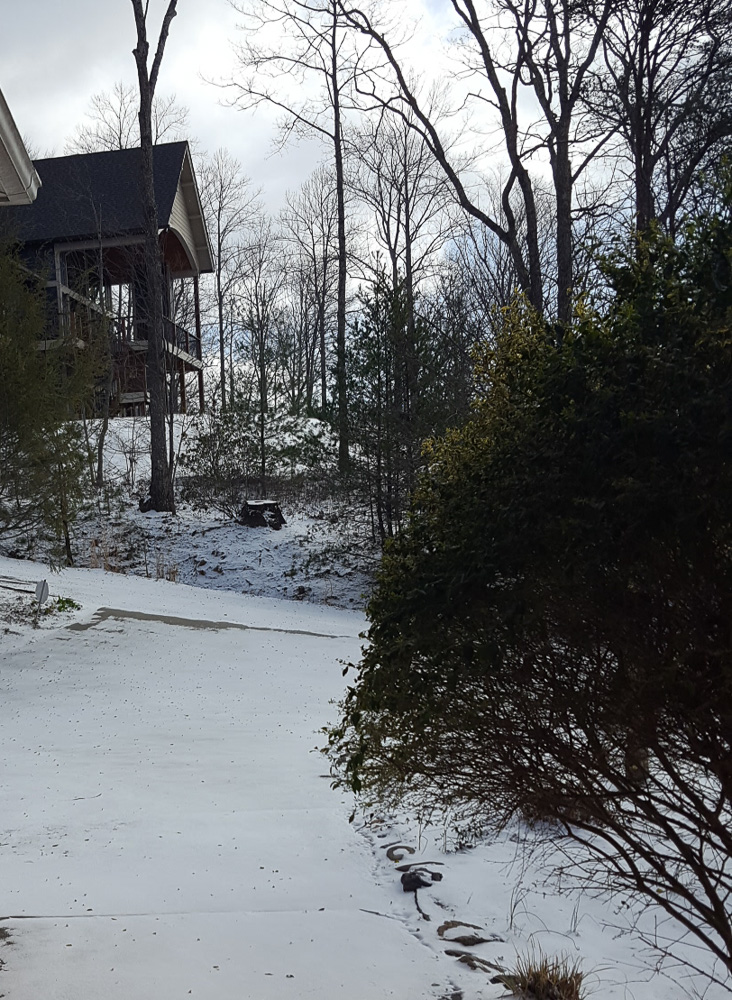 Hey don't miss today's podcast episode on TAKING A HOME FROM FRUMPY TO FAB!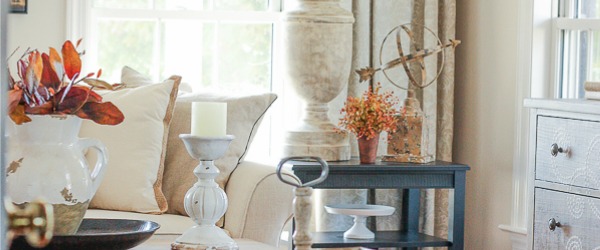 Here are a few links that go with the podcast.
See Yvonne's post 5 Ways To Refresh Your Living Room, HERE
Another post from Yvonne, 5 Small Ways To Totally Change The Look Of A Room, HERE
And 5 Ways To Beautifully Accessorize A Room, HERE
Kelly tells us when to paint and not to paint furniture HERE.
Yvonne's updated sheer curtain diy HERE.
Okay back to the mountains!
While we had the handy man come to do some work that needed to be done on the house. So we finally had this bad boy mounted on the wall. I've had this shelf for 5 years sitting in the garage. It finally made it to the wall.
Here's the before of the room.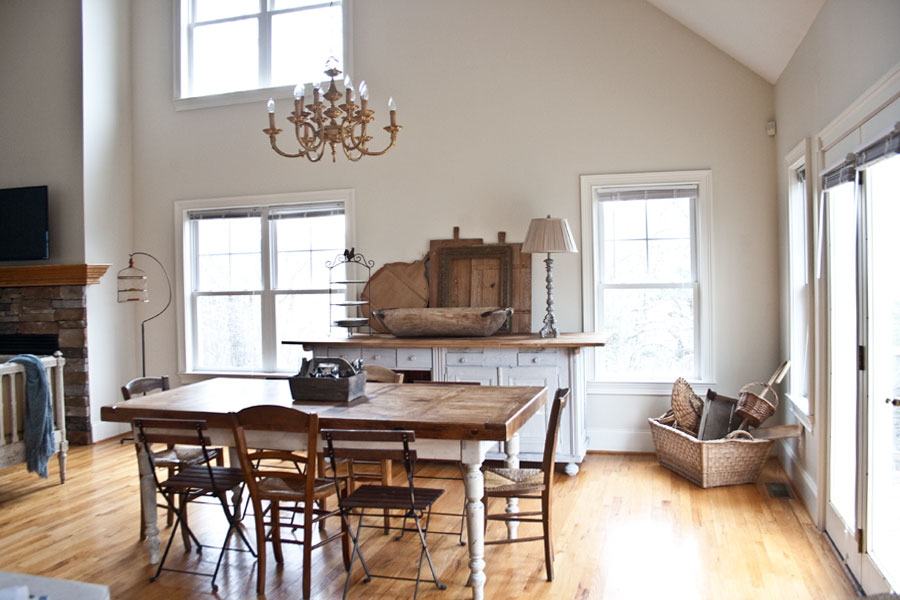 It took 3 of us to get the shelf in place.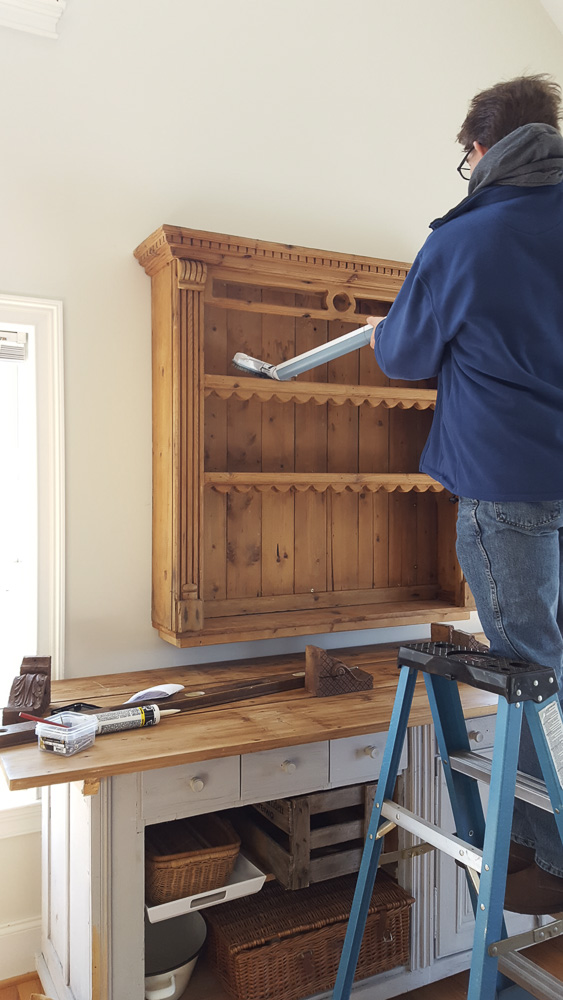 Here it is. I don't have a lot of plates in the mountains, so I used what I had.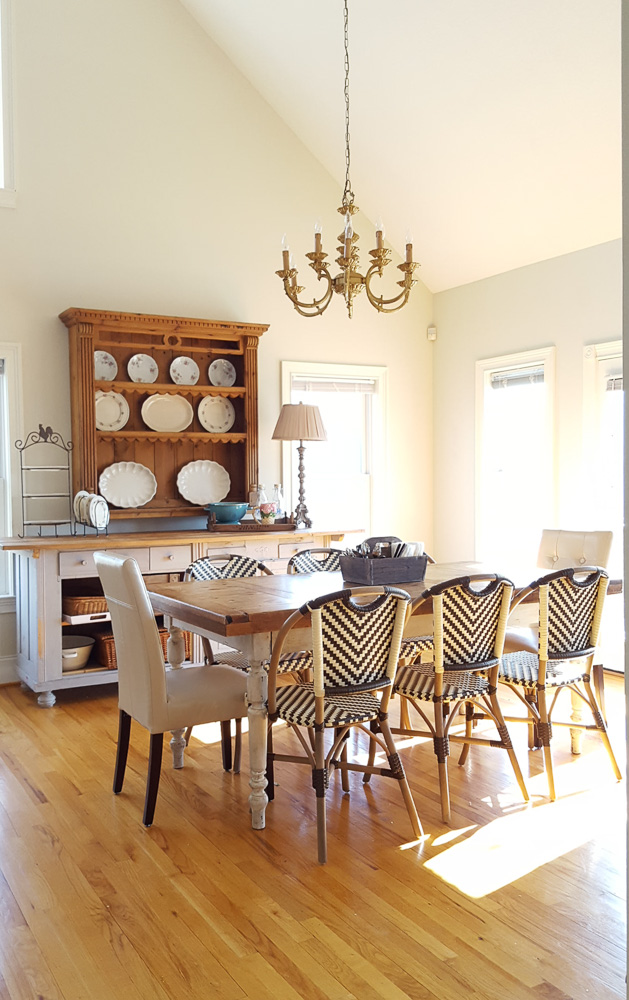 We also had to replace the dryer while we were here. Some landscape timbers had to be replaced due to a fire while we weren't there, and there were a few more repairs. This is 'not fun' part of ownership. It's always something. Renters break things too. But we're thrilled to have this place, and happy to share it. If you want to stay here you can. CLICK HERE.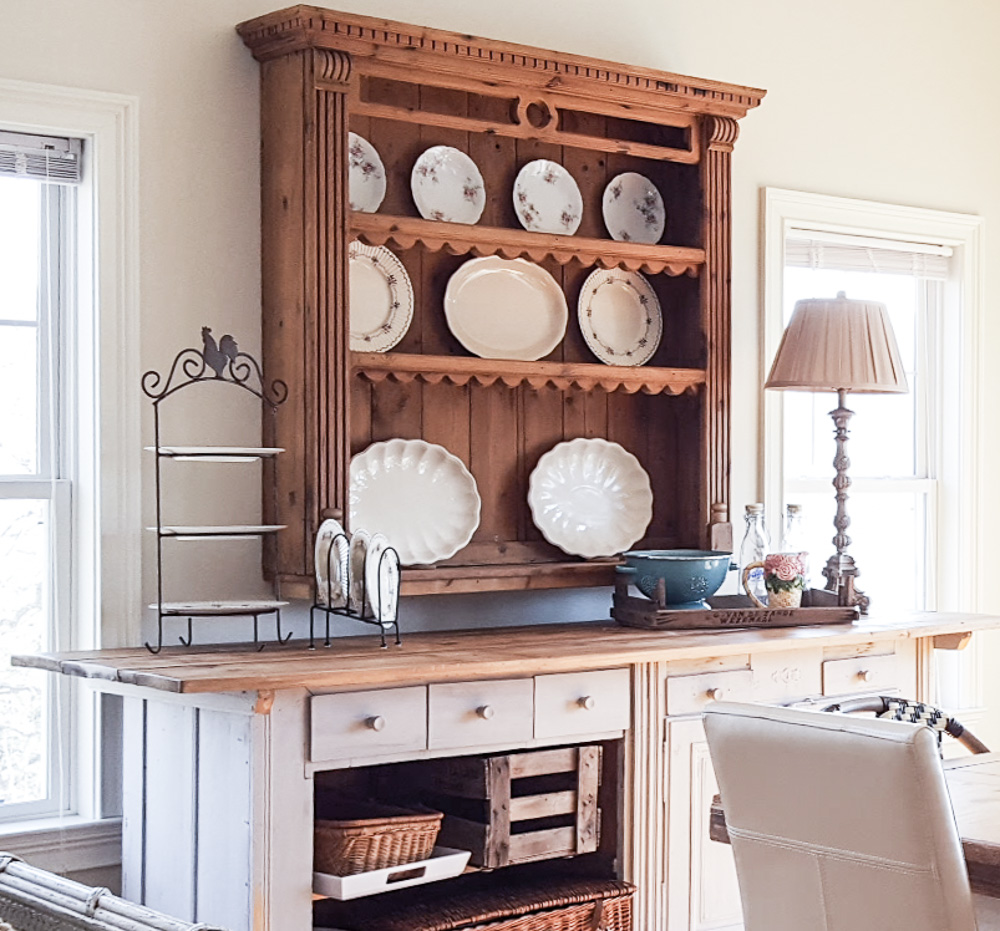 We're hoping to get the house exterior painted soon. So what is your favorite exterior paint color? Hit me up.