MOUNTAIN HOUSE UPDATES
Today I'm sharing the latest mountain house updates and I'm sharing a bit about what it's like to go through a hurricane. I've always thought that survivor guilt was something I would never experience. After all, why should someone feel guilty because they survived something others didn't? It certainly isn't because of anything I did that other people homes flooded. Still I have survivor guilt. It doesn't make sense, but there it is.
So many lost so much. I've had headaches and stomach aches thinking of so many affected. I know many friends who had water in their homes. It can't be fun throwing away the things that are part of your life and living in a house with concrete floors and studs for walls. Some friends have simply moved upstairs while others have moved into temporary housing. FEMA is proving housing for 2 months. If they are back in their home in 2 months, that would be fabulous.
Certainly one result of survivor guilt should be a desire to help those affected. I have donated and have a plan for how I can do more. I'll share more about that later.
Please continue to pray for Hurricane Harvey victims. And now this new monster storm Irma looks horrible. On a happier note, our roof was repaired last weekend. The ceiling was repaired and painted today, and the electrical problem was also fixed.
Onto the mountain house updates.
I realized that I had not shown some of the downstairs to you yet. So here is the downstairs living area you haven't seen. There's a TV area downstairs for kids that are staying at our house. They can plop on the daybed, put their feet on the cart and watch TV.  As you can see the sun streams in this room.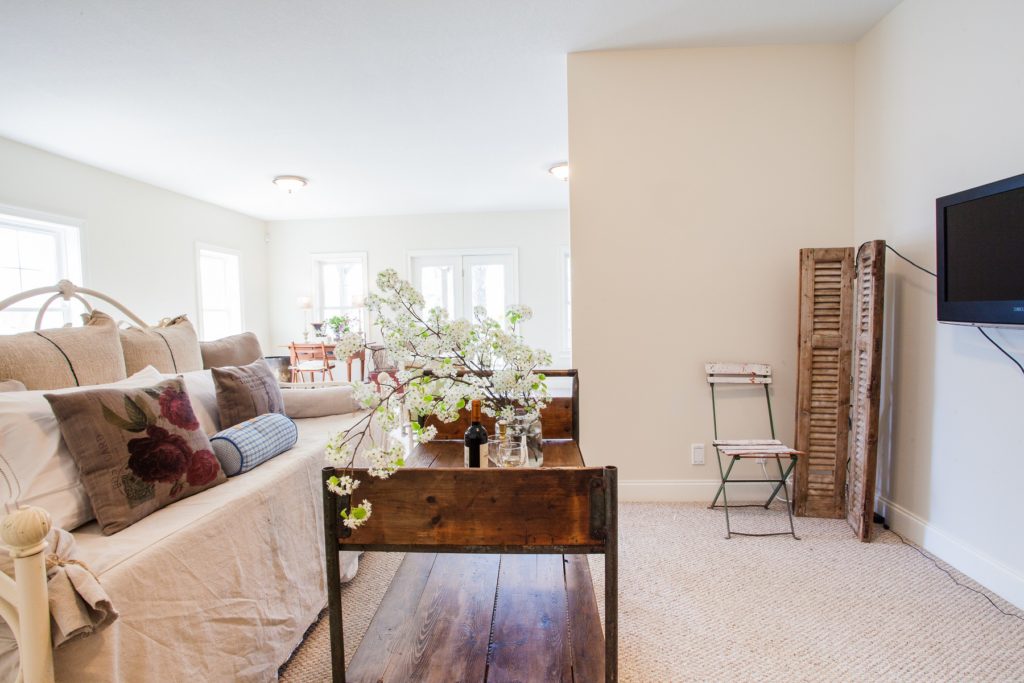 The cart appears to be from Germany. I figure it was from a train station or a factory. I'm not sure which.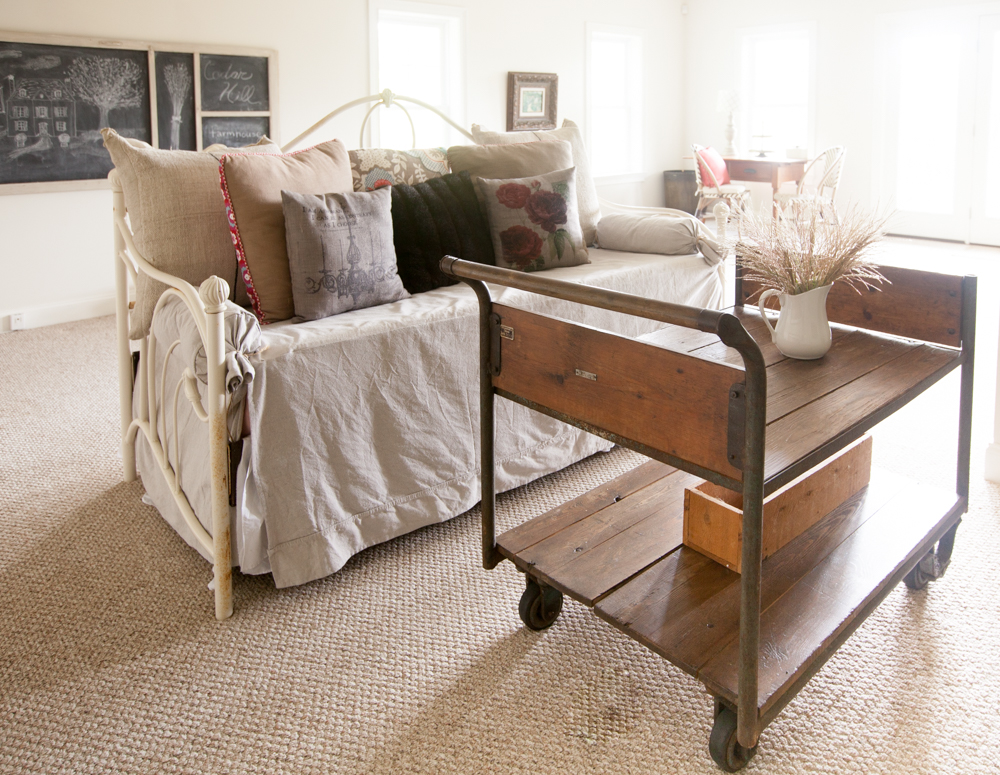 There's also a desk in this room. As you can see it's sparely furnished for now. Still I've tried to make it as comfortable as possible for anyone who stays here.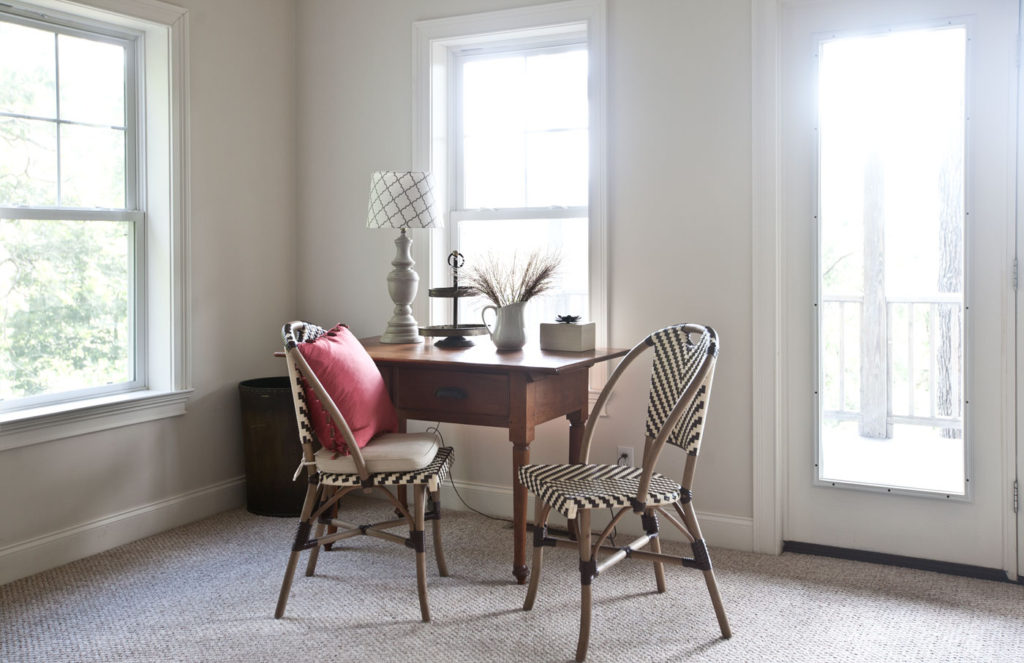 This bench has been moved around a lot. It's currently in the guest bedroom.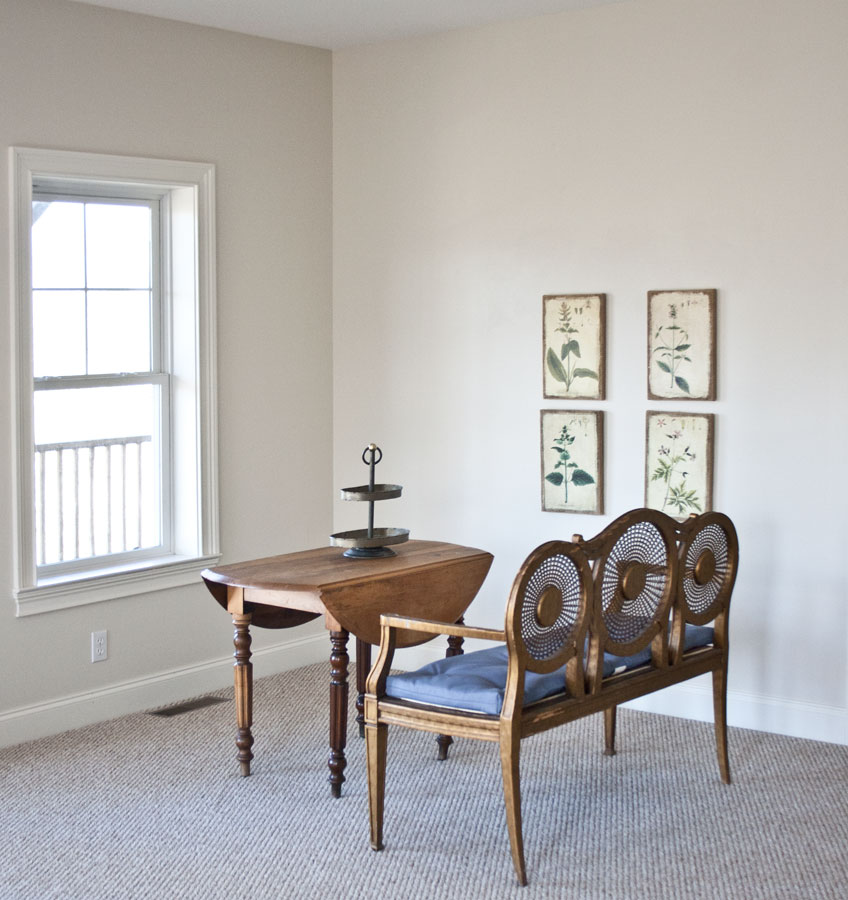 I'll try to get more photos the next time I get up there, so that's all the mountain house updates I have for you today.
The foliage should be looking about like this any pretty soon.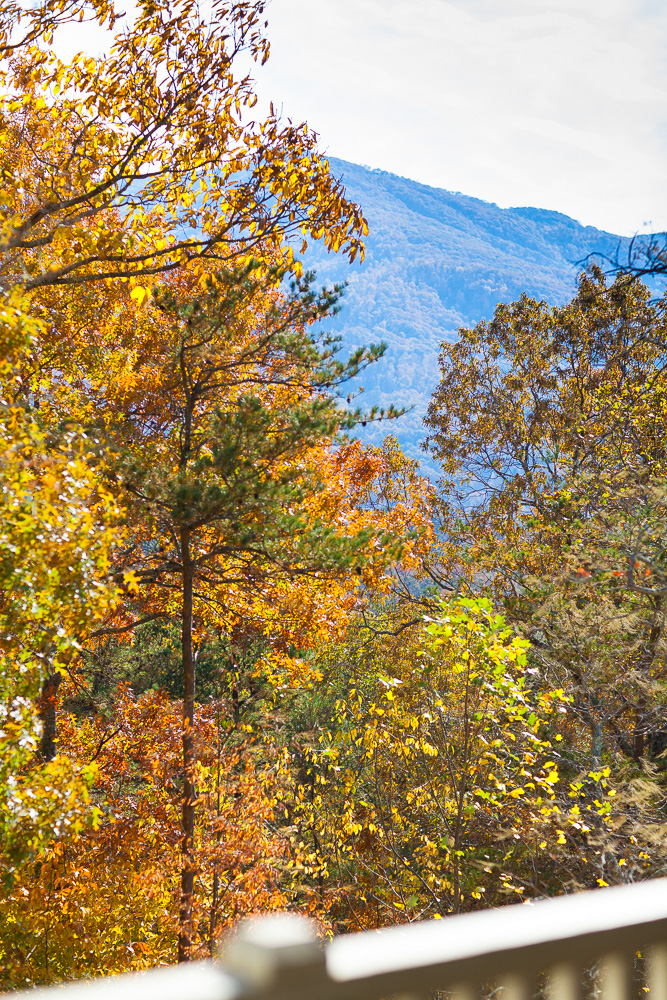 Actually this was before the trees were trimmed. The view is even more amazing now. To see more of the mountain house, CLICK HERE.
If you want to stay at our place in Black Mountain, near Asheville, NC, CLICK HERE for more information.
Here's the podcast episode for today.
EPISODE 95 THE BEST HIGH TECH TOOLS FOR YOUR HOME