Today we're going back to the mountain house and how we set it up. If you haven't seen any of the posts about the mountain house, you can find them HERE. I took a bunch of things that weren't really being used and brought them out to the mountains. The room below is our guest room. We grabbed the chest of drawers inherited from my father-in-law, the artwork and a few other things in here.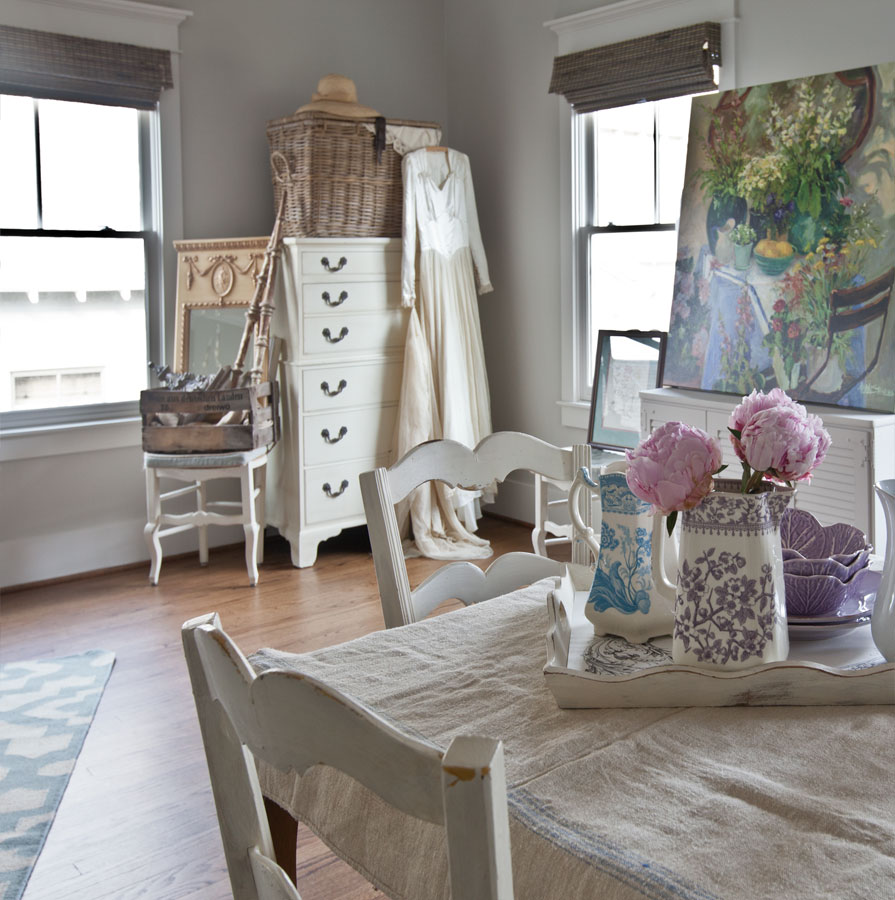 Below is one of the girls' rooms. Yes we need stuff on the wall, and I'm looking for what that will be. The bedding will probably change also. My friend Peggy gave me the bed. Thanks Peggy!!! This room still needs some finishing touches. We did the best we could, given we had a week to get everything set up. I slept for 3 days when we got back home to Texas.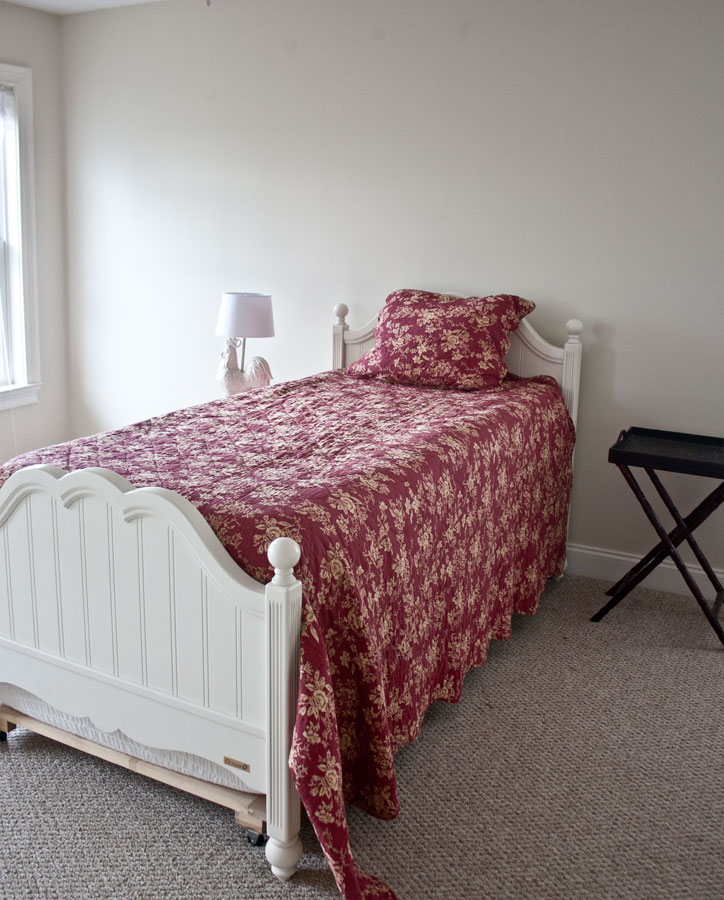 See the chest of drawers? This room has lots of space for hanging out. The trundle underneath the bed means that we don't waste floor room when it isn't needed, but it's there if have a guest.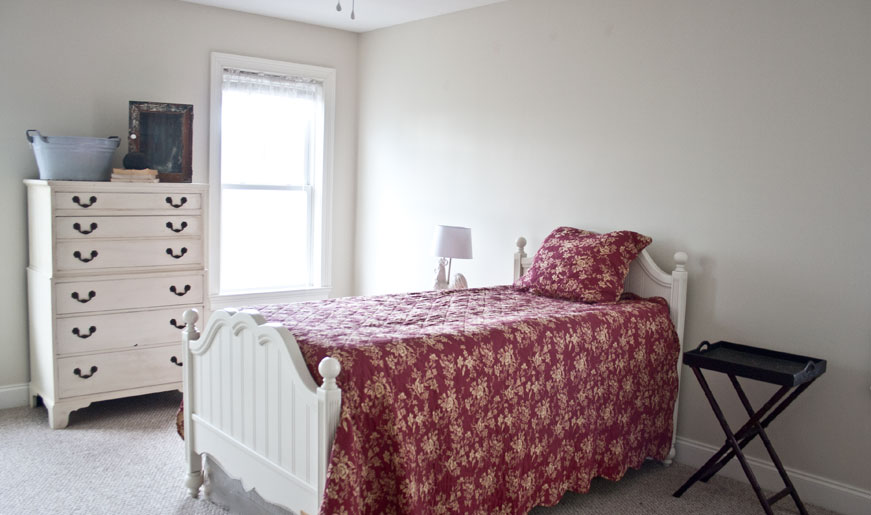 This room is full of light with 3 windows. It also has a private entrance to the hall bath and a super big closet.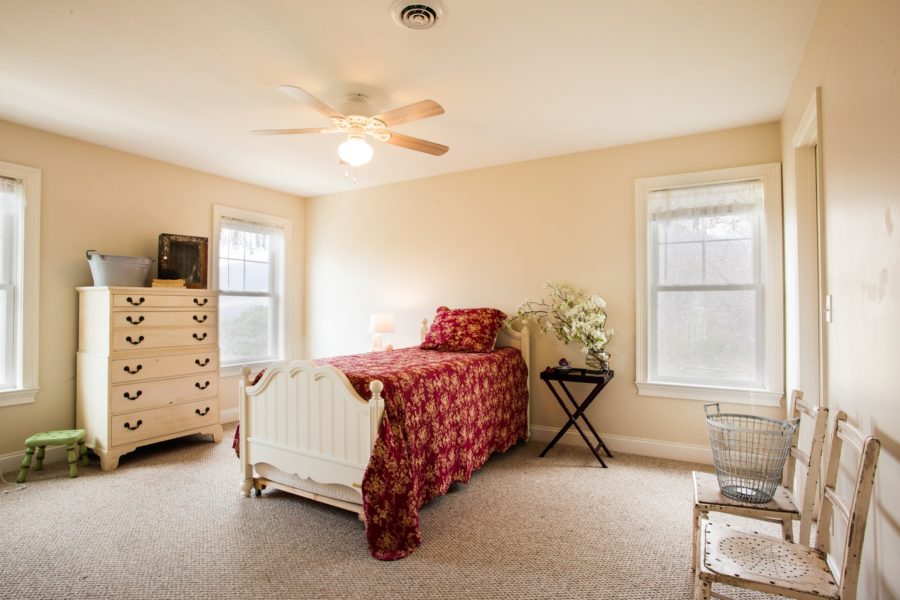 Photo courtesy of Greybeard Realty
Now onto the second girls' bedroom. I brought this gray cupboard below for the other bedroom.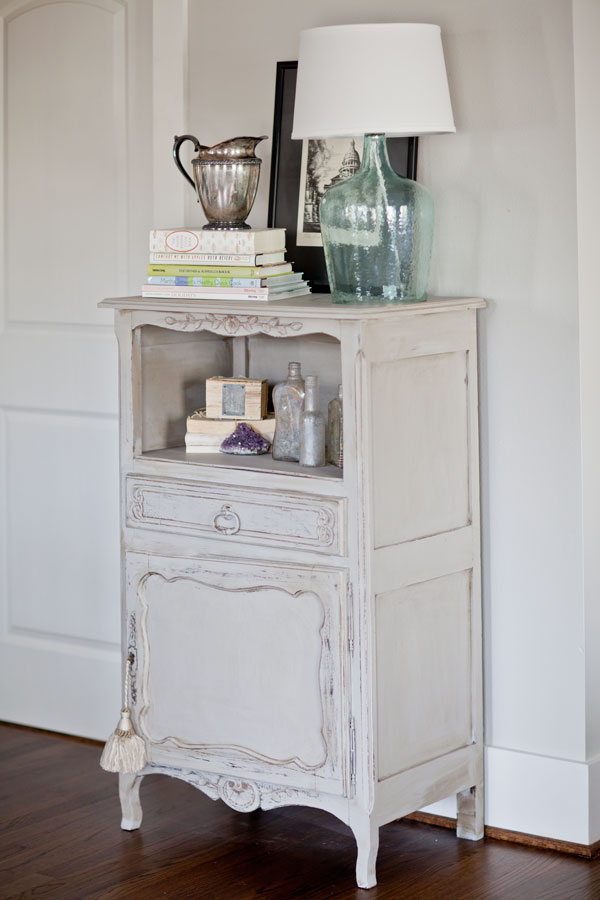 And I brought this bed from our guest bedroom.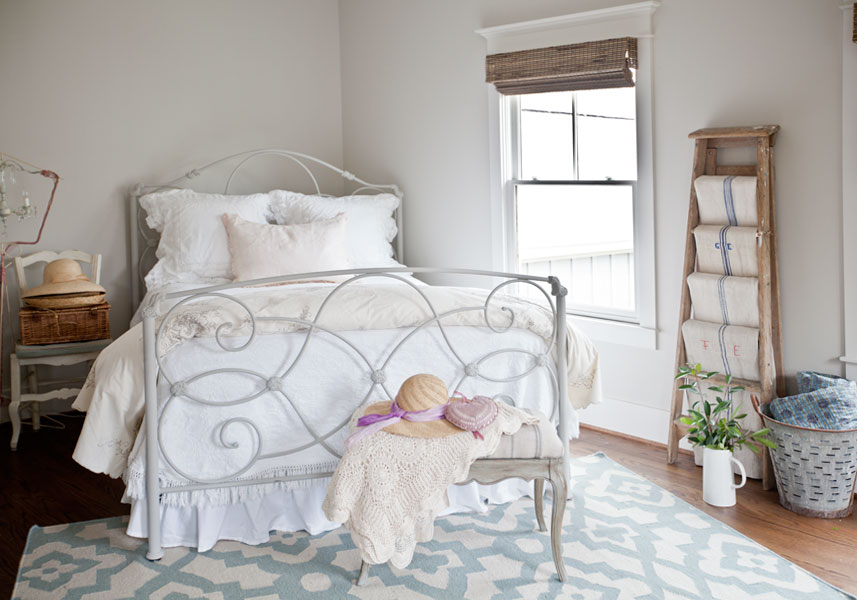 Here it is in the new room. We used old suitcases for a night stand. You can find out about how I did the artwork HERE.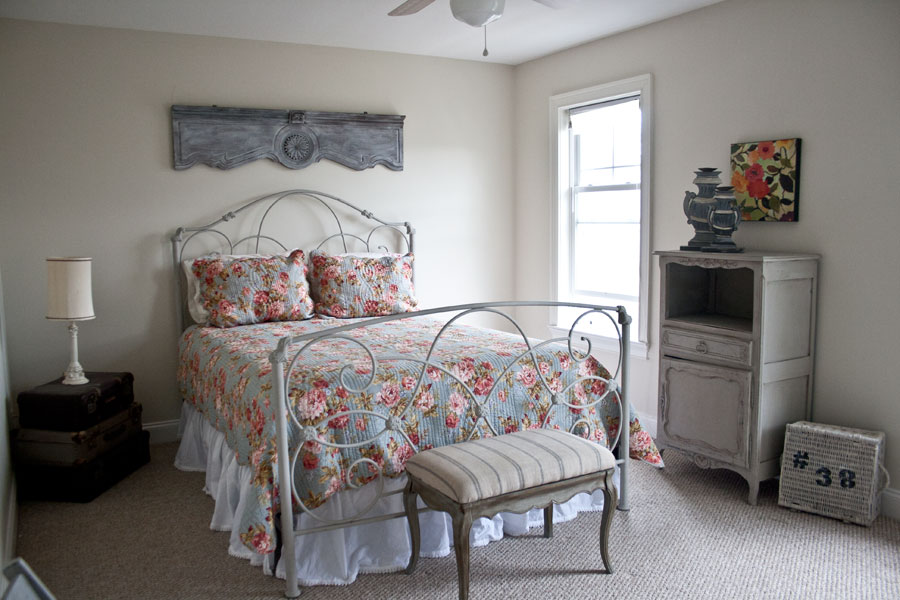 The bedding is some I had in my closet. We weren't using it, but I think it's pretty.
We'll get a read nightstand in here later, but for now, this will have to do.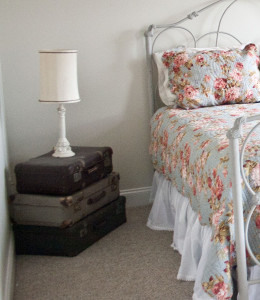 I love this cupboard and I think it works very well in here with the gray iron bed.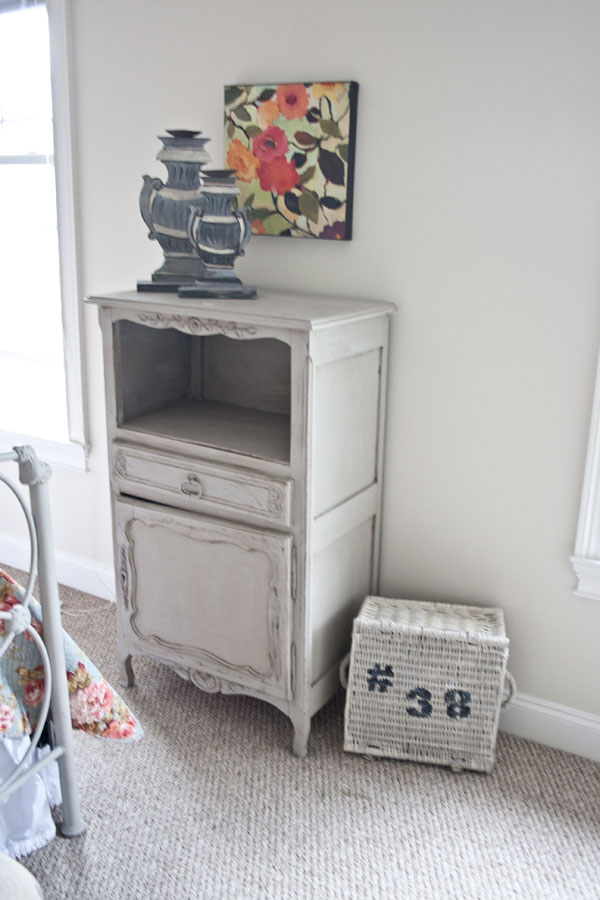 Here is a view of more of the room.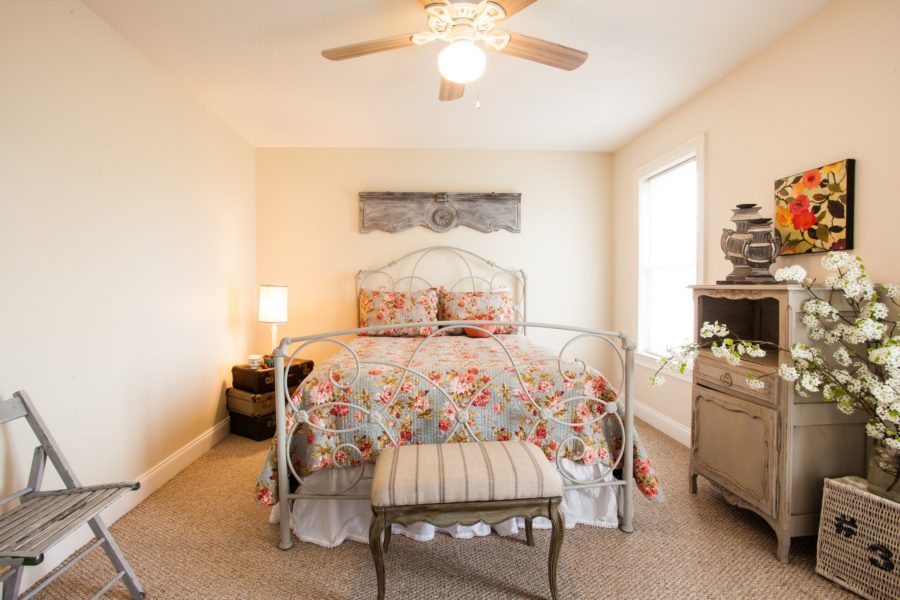 Photo courtesy of Greybeard Realty. 
We're just so excited that the house is set up. We can fix things up as we have time.
If you are interested in staying here while you are in the Asheville area, you can find that info HERE.