When I change things around I give away and sell some things and keep other things set aside. I liked this bedding, but when we got the new bedding for our farm bedroom, this bedding went in the closet.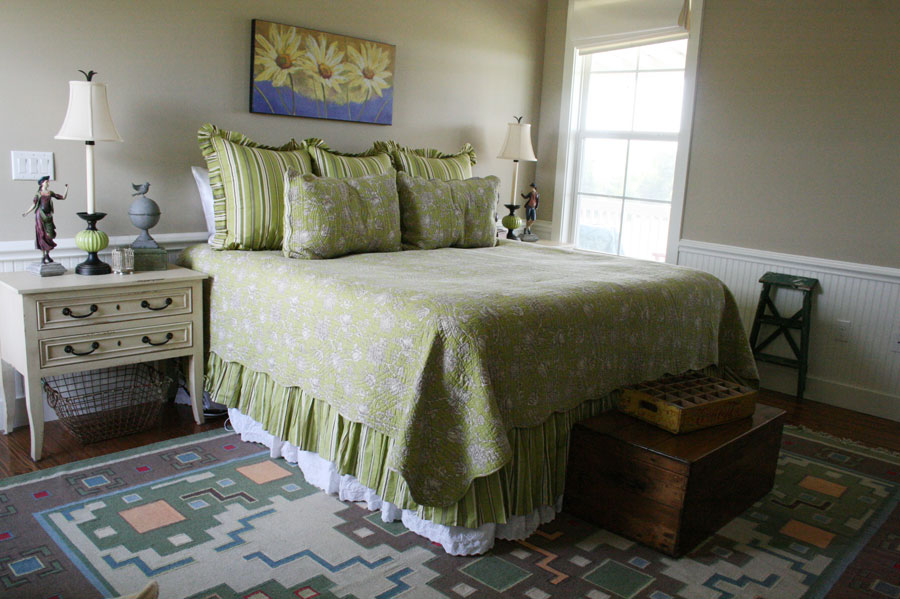 This was the new bedding we got for our bedroom. You can see what a difference it made in the room.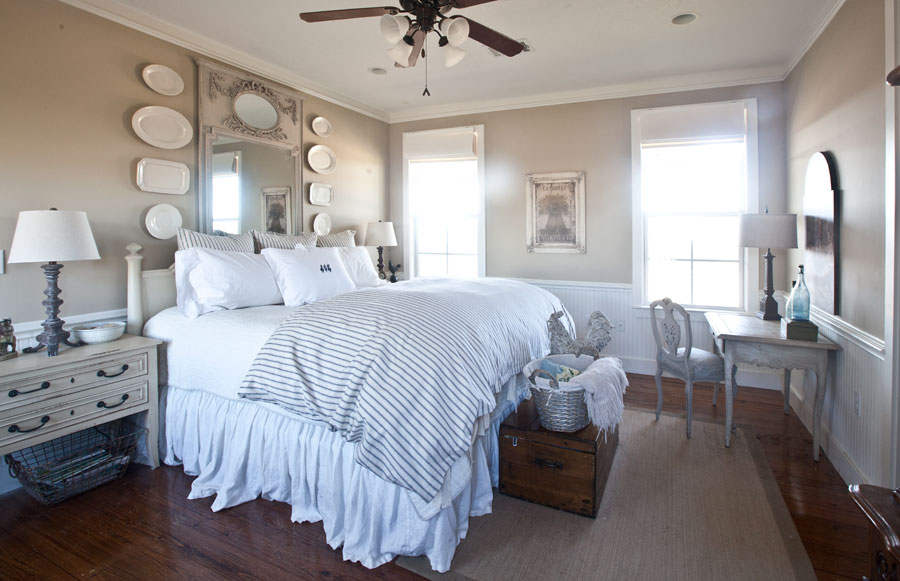 So when we had to furnish the entire house in the mountains, I decided to use the green bedding rather than buy new for this bedroom. The chair on the left, I redid in the green fabric. You can find the post HERE.
I found this gorgeous French dresser and had it moved to the mountains. The gray French chair was from the farm. The artwork was in my closet, believe it for not. I really like it.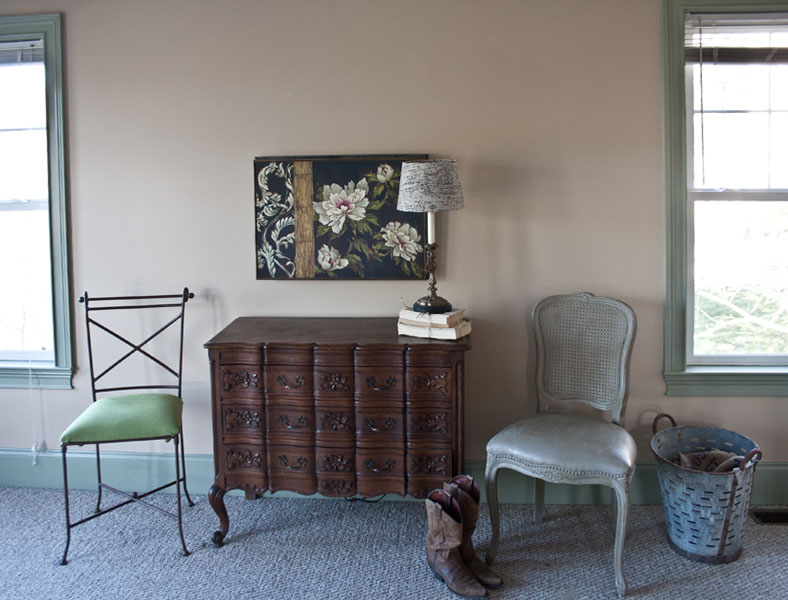 I'm not crazy about the wall color or trim color. I'm trying to get it painted soon. I love, love that painting above the bed. I've been waiting for a spot to display it for awhile. It works great with the green bedding in here. No lamps, just yet. I am bringing some this summer. The bed is from Joss and Main. The night stands are antique. I think they are quite charming.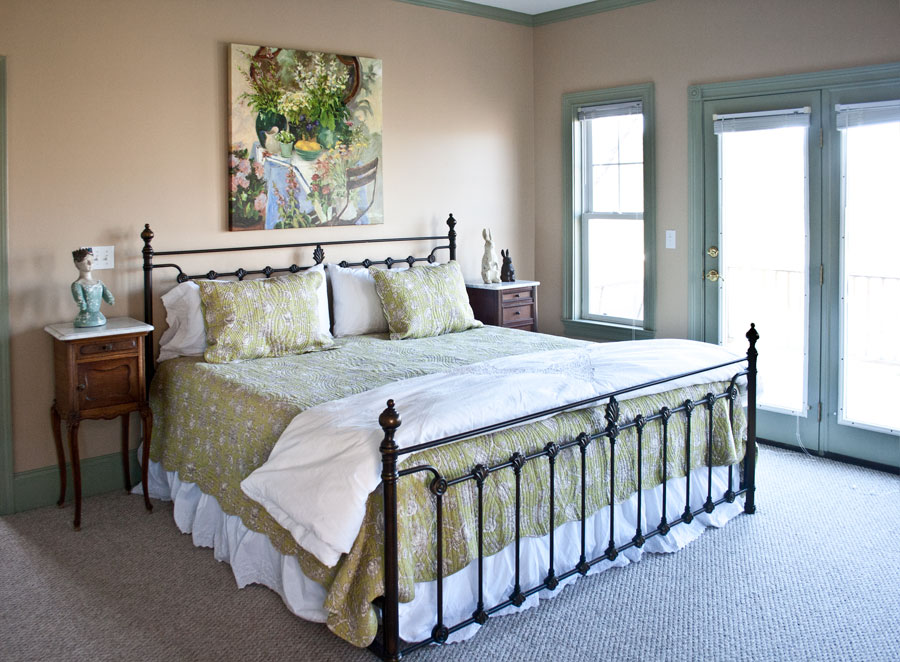 Below you can see the room a bit better.  There's the doors that lead to the upper deck.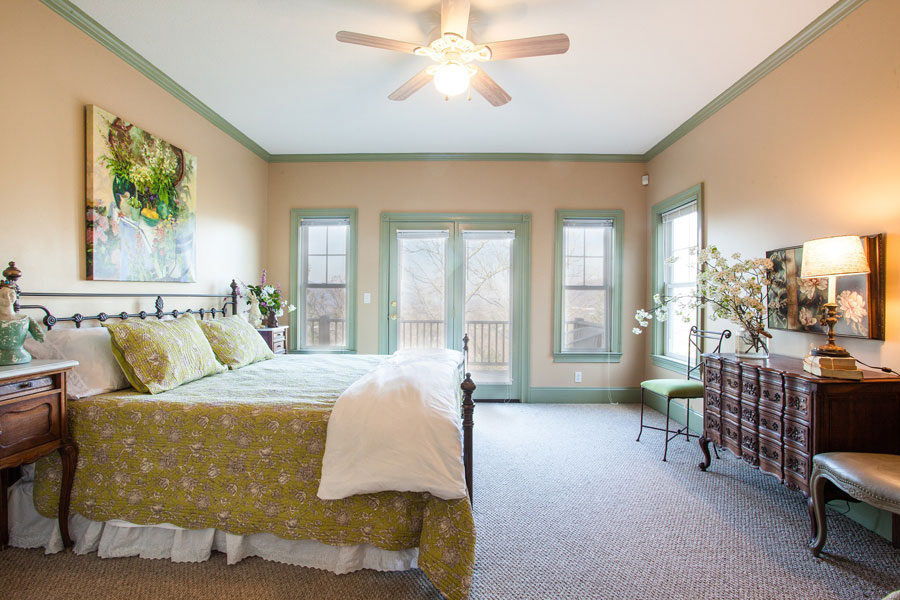 Photo courtesy of Greybeard Realty
The other side of the room shows the entrance to the bathroom and closet. (more green paint)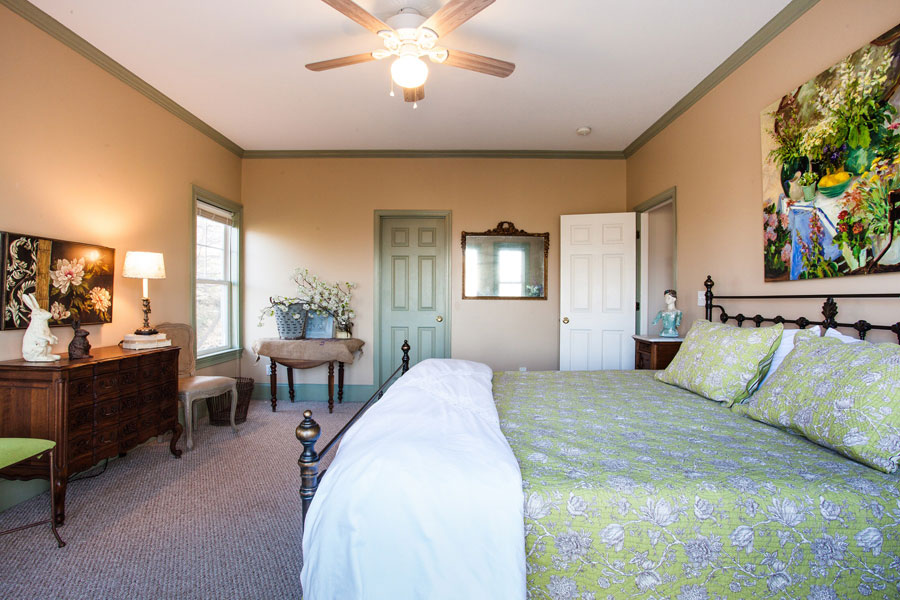 Photo courtesy of Greybeard Realty
The view is the best part about the house.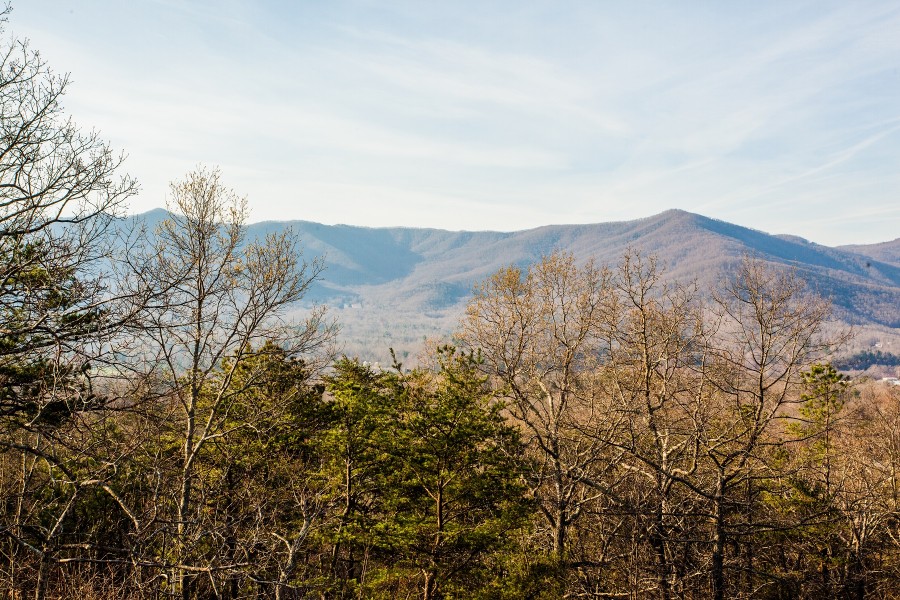 If you are traveling to the Asheville area, you can stay here in Black Mountain. CLICK HERE FOR MORE INFO.
To see more posts on the moutain house, CLICK HERE.
Find out why Country Living put Black Mountain on their must visit small town list.