I know you want to know where I get stuff, and today I'm sharing not only my source, but a great deal on this table all at the same time.
Have you ever felt like a room needed something, but you weren't sure what it was? You looked and looked, but couldn't figure it out? I've been looking for a table that won't get damaged if someone puts a wet glass on it. I wanted something that works with French antiques, but has a more modern feel. I wanted something substantial, yet with an airy feeling. And then I found these tray tables at Soft Surroundings. Sadly it was discontinued, so I had to remove the link.  Here are some similar tables that I found. These are affiliate links.
It's actually a tray and a stand. It's perfect for a spot by a sofa or as a bedside table. Seriously, I'm so excited! The other thing I like about them is the generous size and the nice height. So many side tables are too low and too small.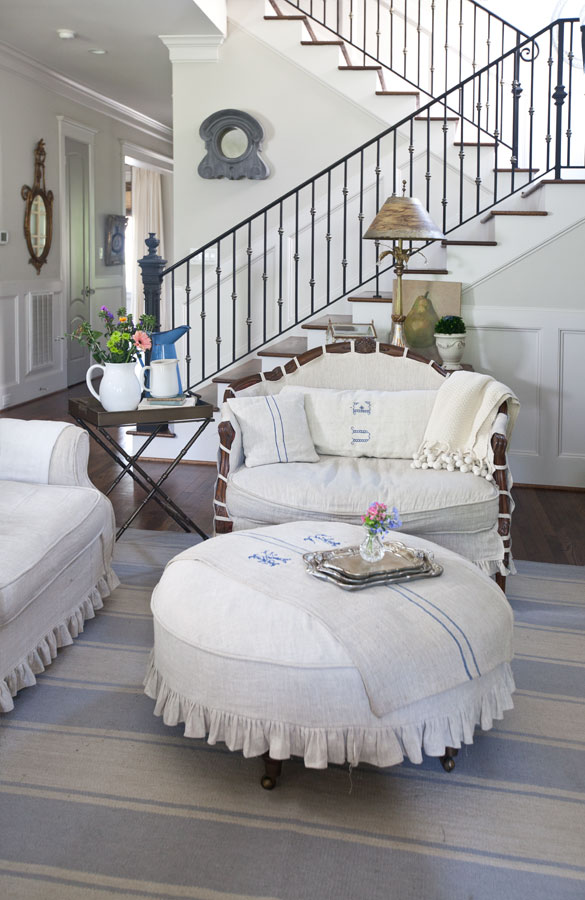 I love it in my bedroom too. The antique brass looks fabulous with my old gold frames. I love my vintage Florentine tables, shown on the right, but they aren't as tall, don't have the surface area and can't handle wet glasses.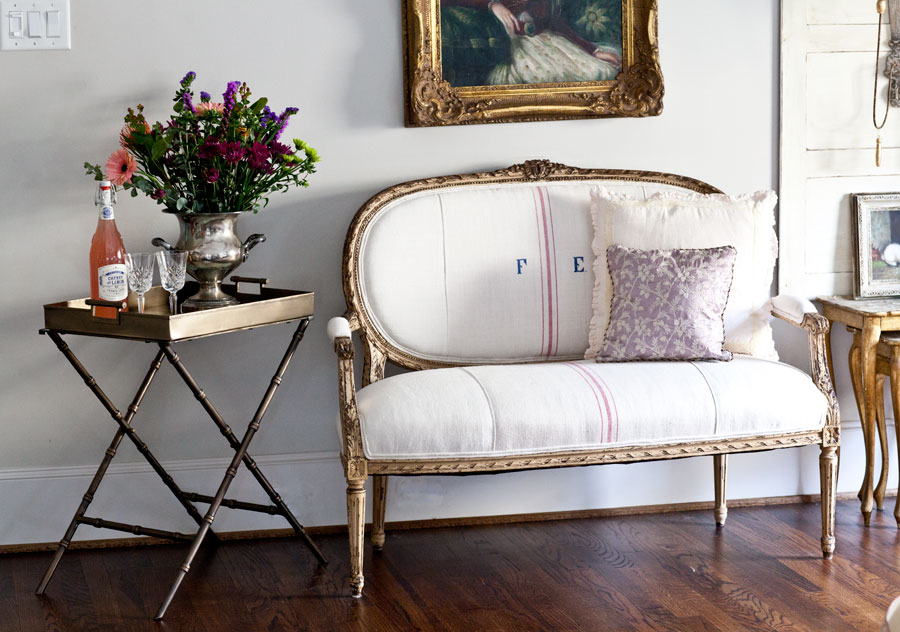 The other thing I love about it is the heavy tray that is removable from the stand. This would serve well as a mini bar.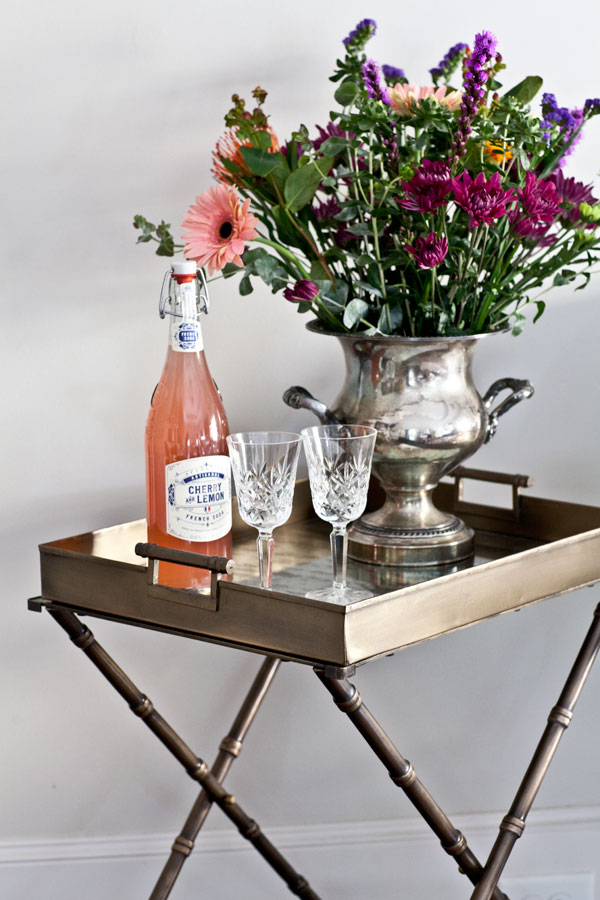 I also love the bamboo style legs. Just look at that detail.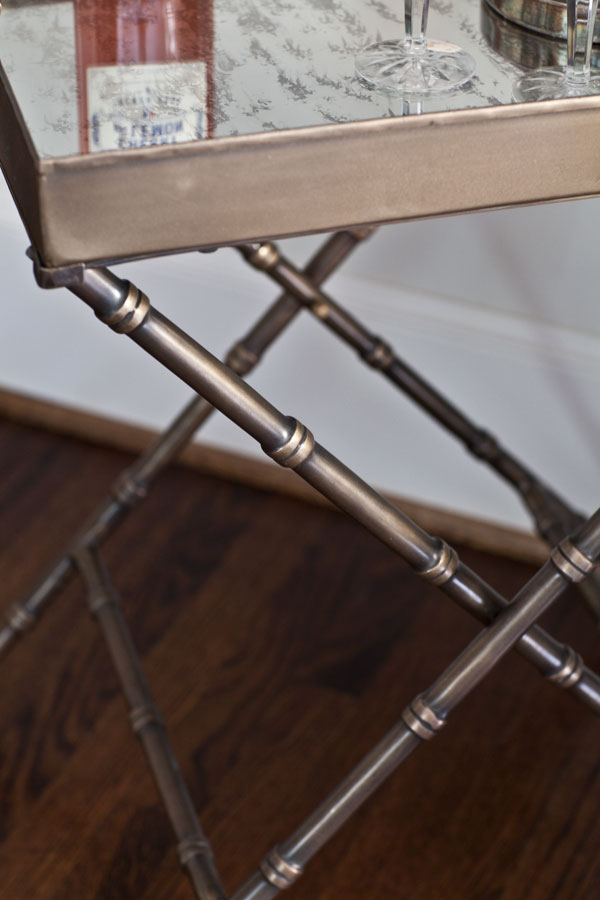 The tray has an inset antiqued mirror. It's antiques so it isn't too shiny.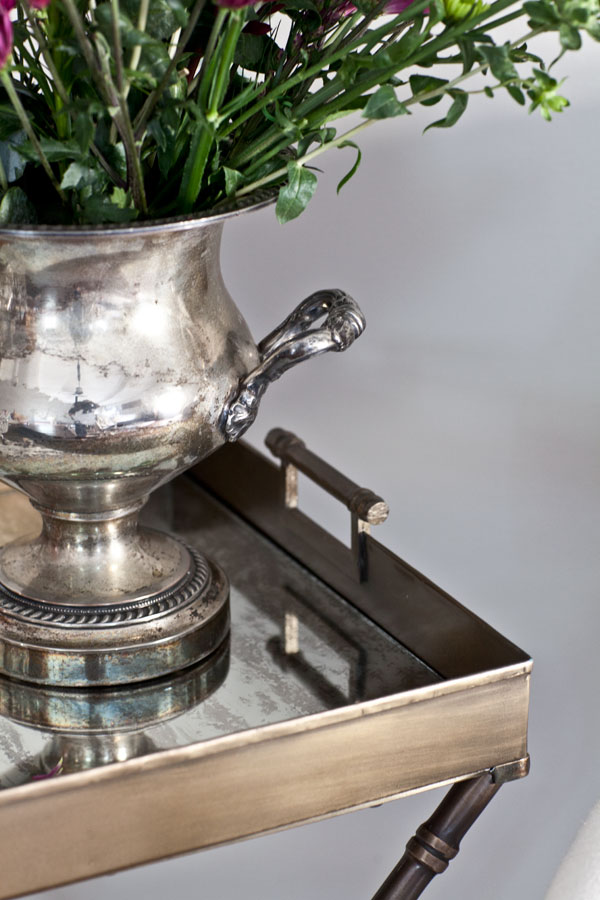 Am I gushing? Sometimes I order stuff and I'm disappointed when it arrives, but this tray table was even nicer than I expected. It's very heavy.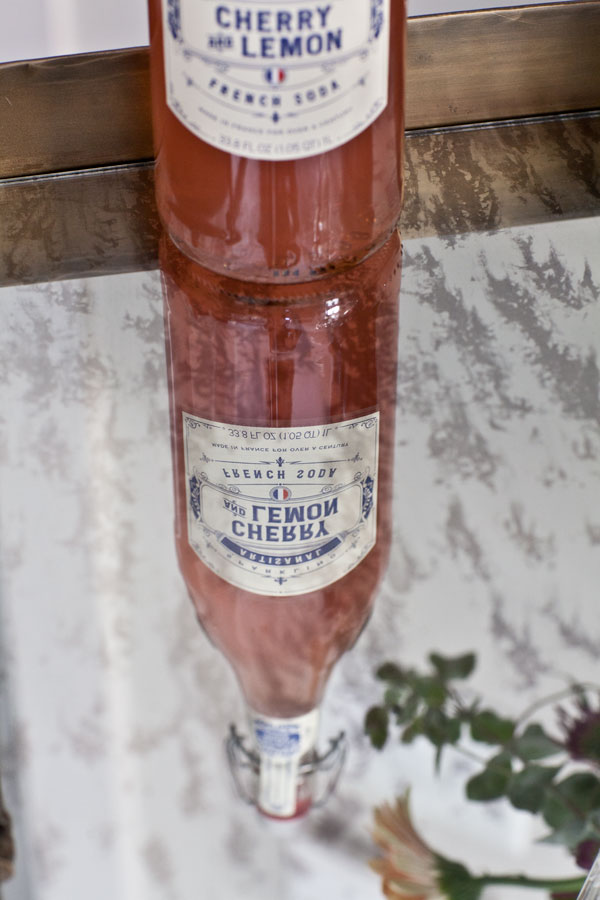 And if you are like me, I have a few pillows I stack up when the bed is unmade. They actually fit rather well on top of my tray table. I have been accused of having some impractical furniture, but this is gorgeous and practical.
I actually have several wood tray tables, but this is by far my favorite. None of my other tray tables has the elegance of this one.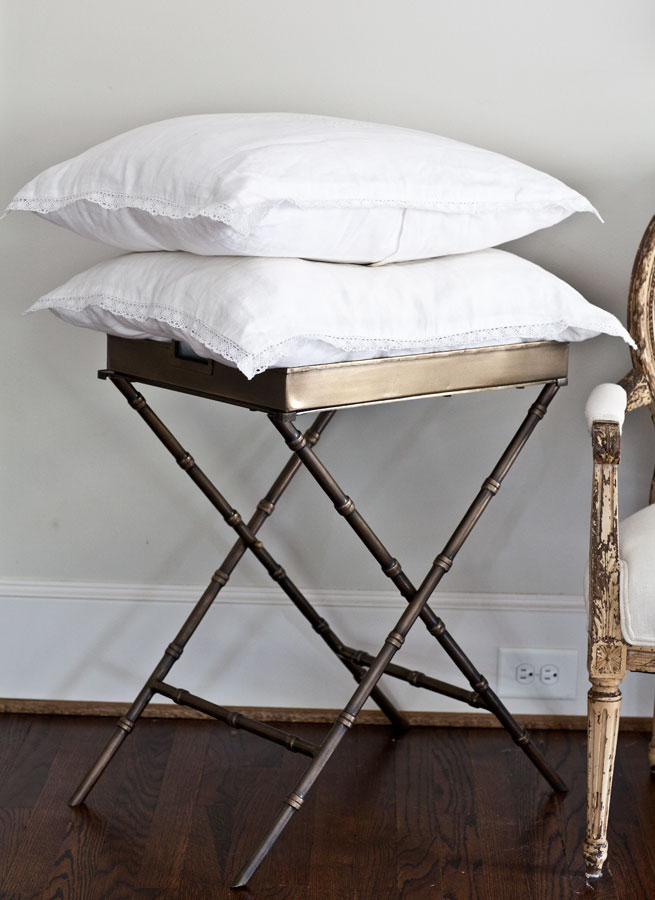 This tableeven works in my study. I love being able to move tables around from room to room, and this one I can move by myself.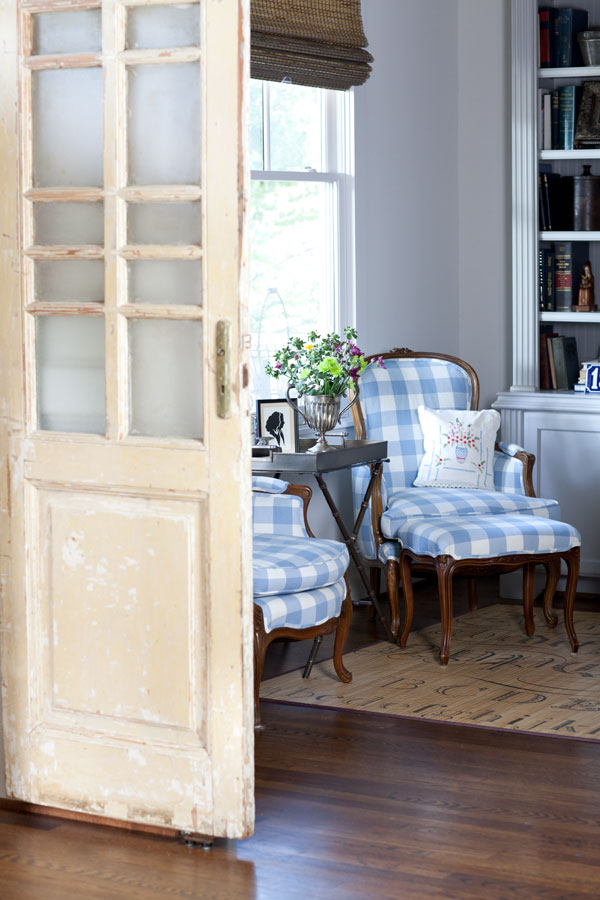 It looks great in every room.