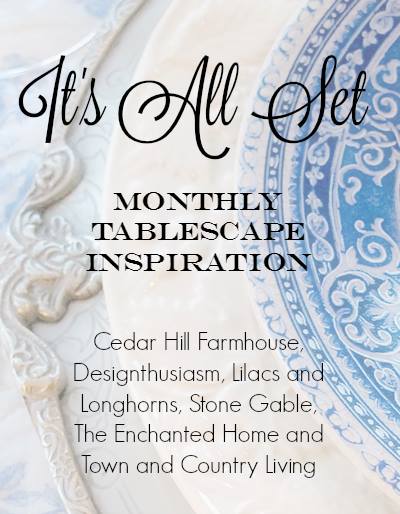 I think the theme for today is mix and match and layers for a lovely and unique table.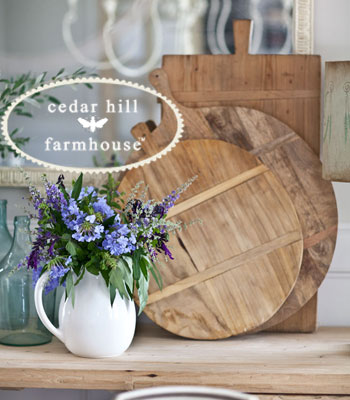 I am delighted to join some friends for a tablescape event today.  I started with an antique homespun linen sheet as my tablecloth. They are rustic and usually have a seam straight down the center.
Then I went with my new to me blue (made in France) dishes. This Spode blue dish shown was made in England, but I adore the color of the this plate. The little tureen is vintage.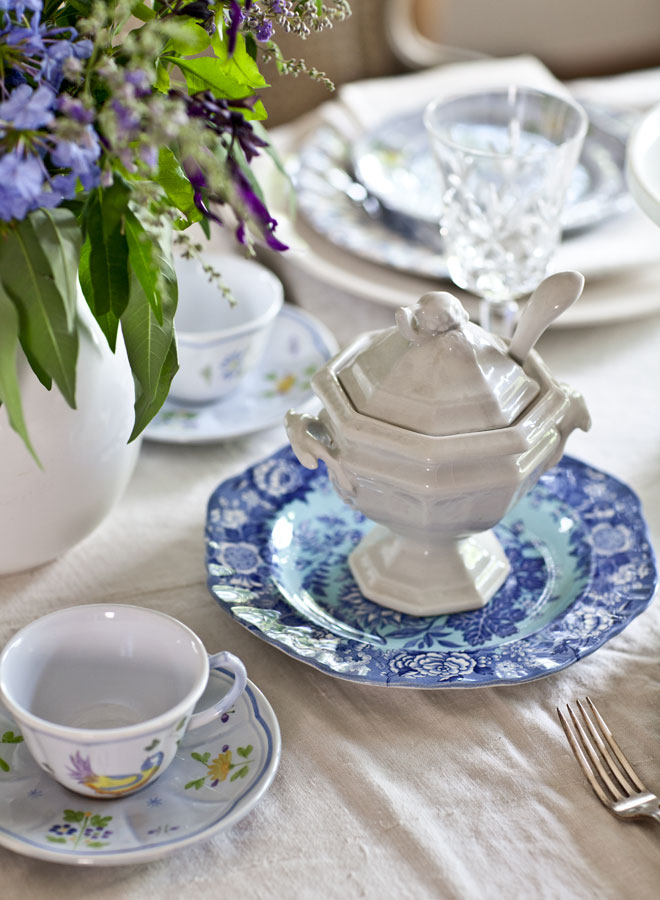 See that cup? It's so charming. I moved a few bread boards in here that I had sitting around. The one in front is from my shop, and I have just a few left. (First come, first serve)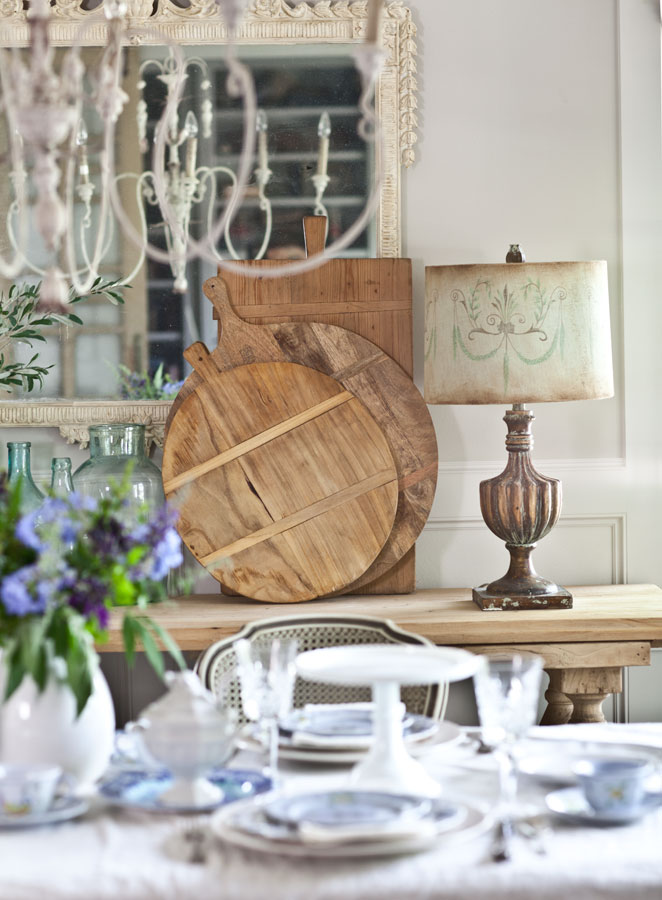 The vintage French dish (hand painted) sits on top of a blue and white dish. (Nikko discontinued) on top of a plain white dish.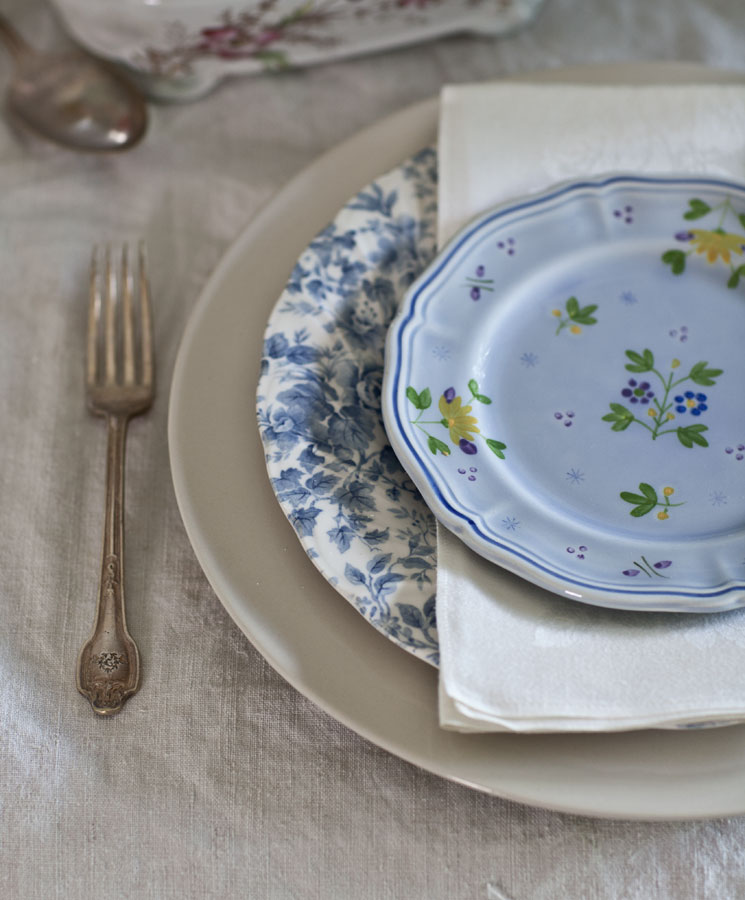 The silverware is old hotel silverware from the Fontaineblue. Look at that detail!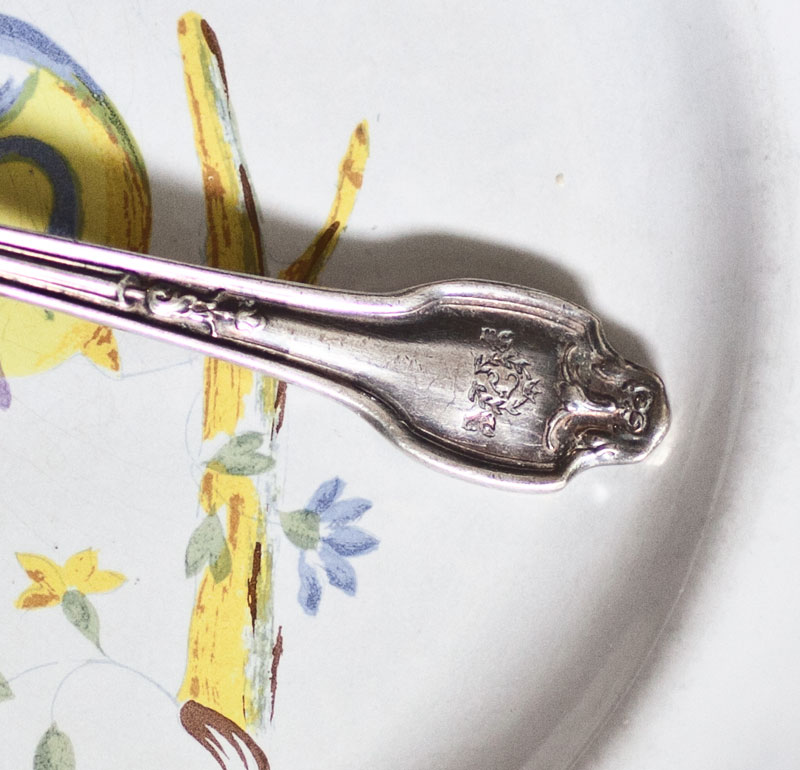 The lemon and cherry soda is from France. I found it at World Market (not sponsored just sharing a good resource.)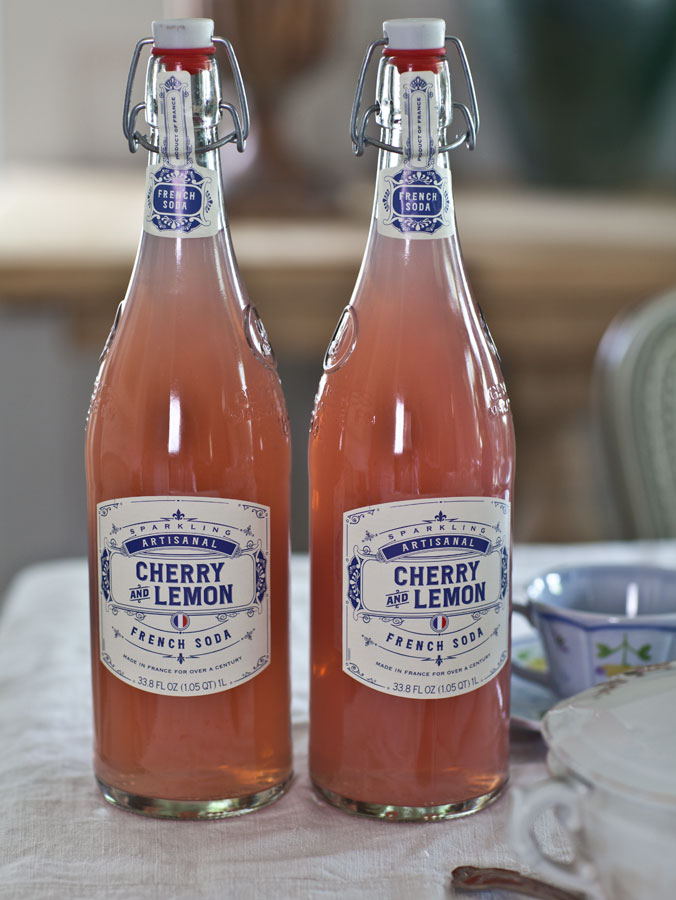 If the flowers look super casual, it's because I cut them from my yard. I so enjoy bringing in flowers when I can. The crystal is Lenox Charleston.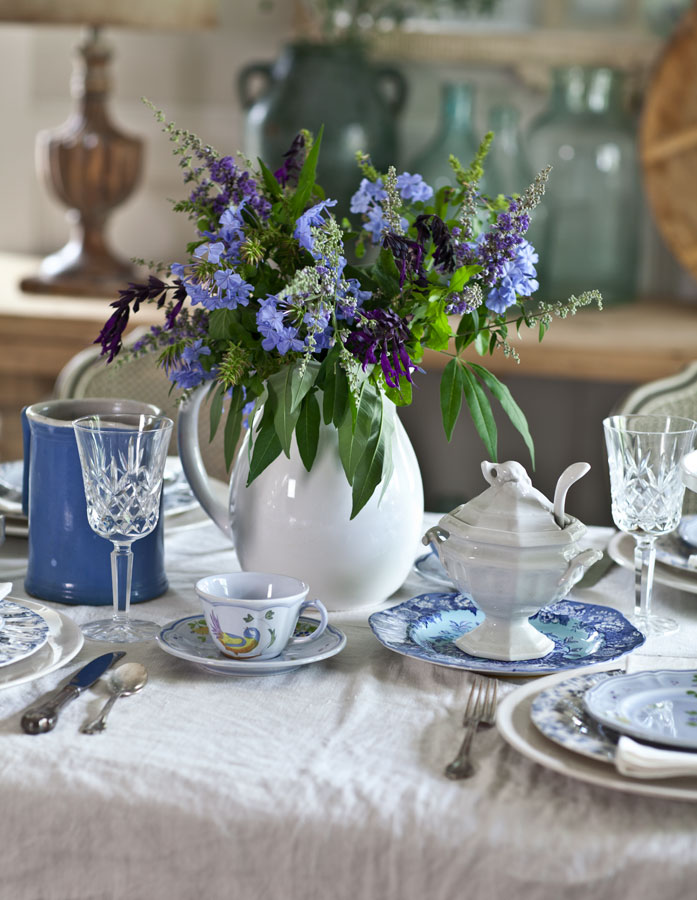 Most of these vintage items like this yummy pitcher are from thrift stores.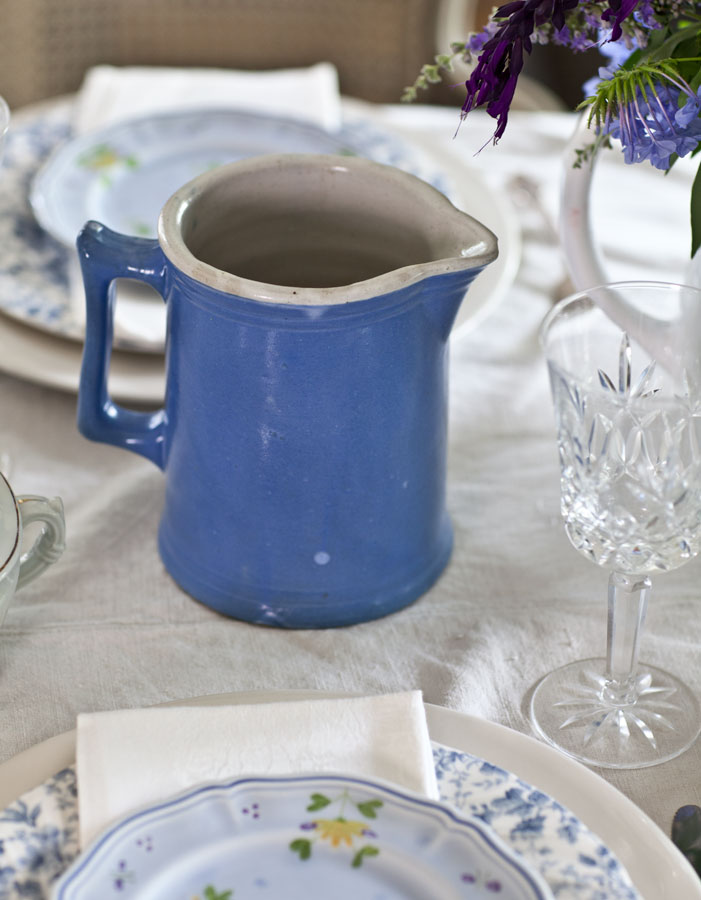 I've learned to look the other way if I see a chip here or there.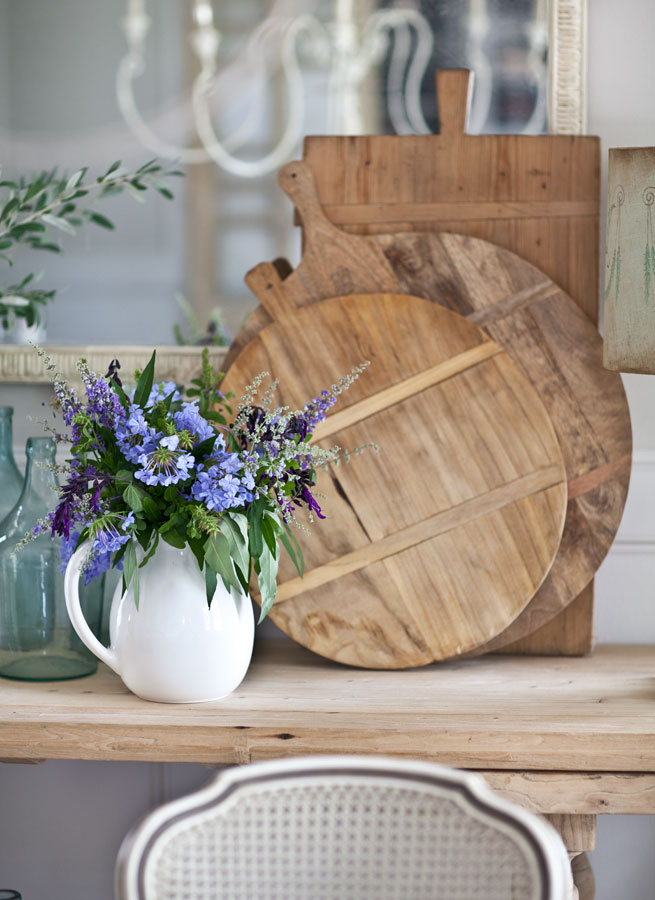 And that's the table. It's hard to get a good shot with my camera when I have a mirror in here, but the bread boards blocked me.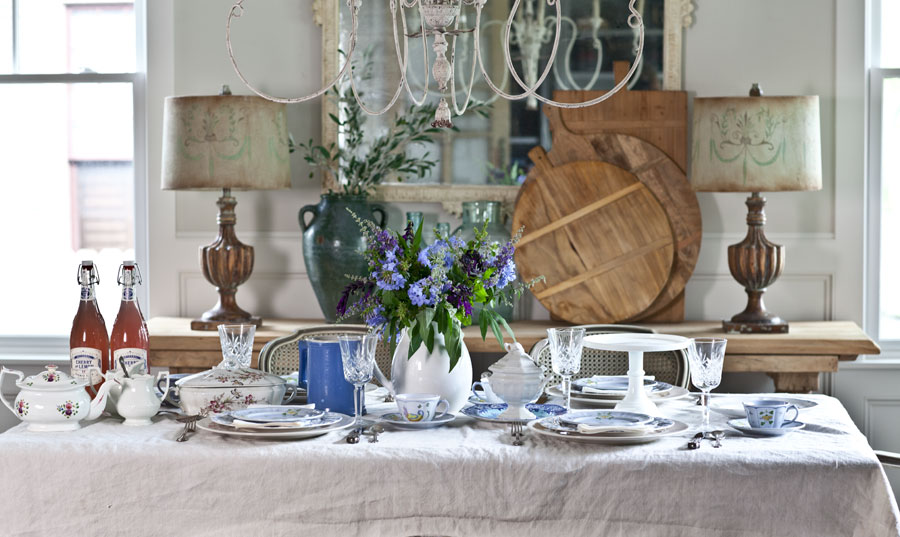 I'm joining with 6 other bloggers to bring you this monthly tablescape series.
I invite you to enjoy the wonderful posts below celebrating spring at the table…
Stone Gable (will be live on 5/12/2016)