More updates to the girls room coming, but here is where we are.
I started with this chest in the room.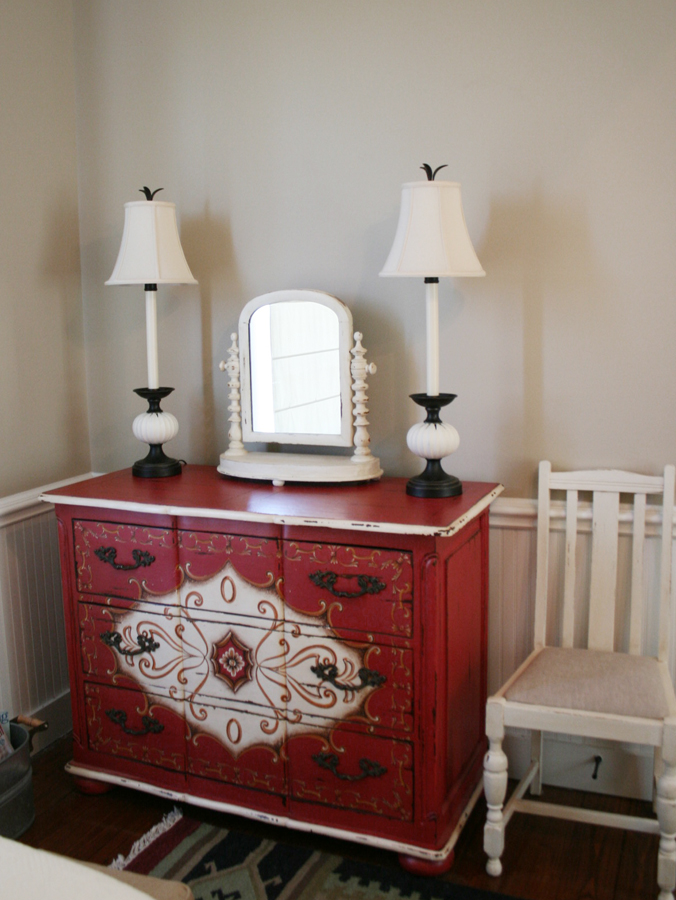 I changed out the chest to the Frenchy one, you can see the post here FRENCHY CHEST.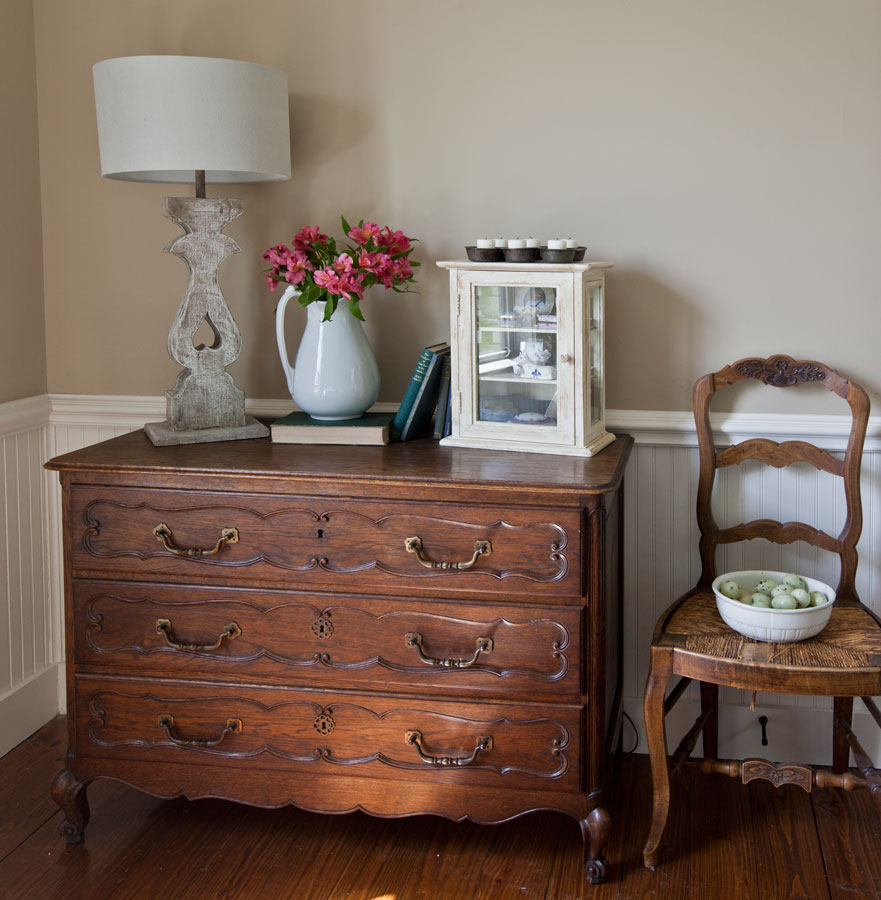 The old mirror did not go with the new chest so I moved it to another room.
Well my daughter missed having a mirror in here, so I decided to find a new one. I get that for a teenager, a mirror is very important.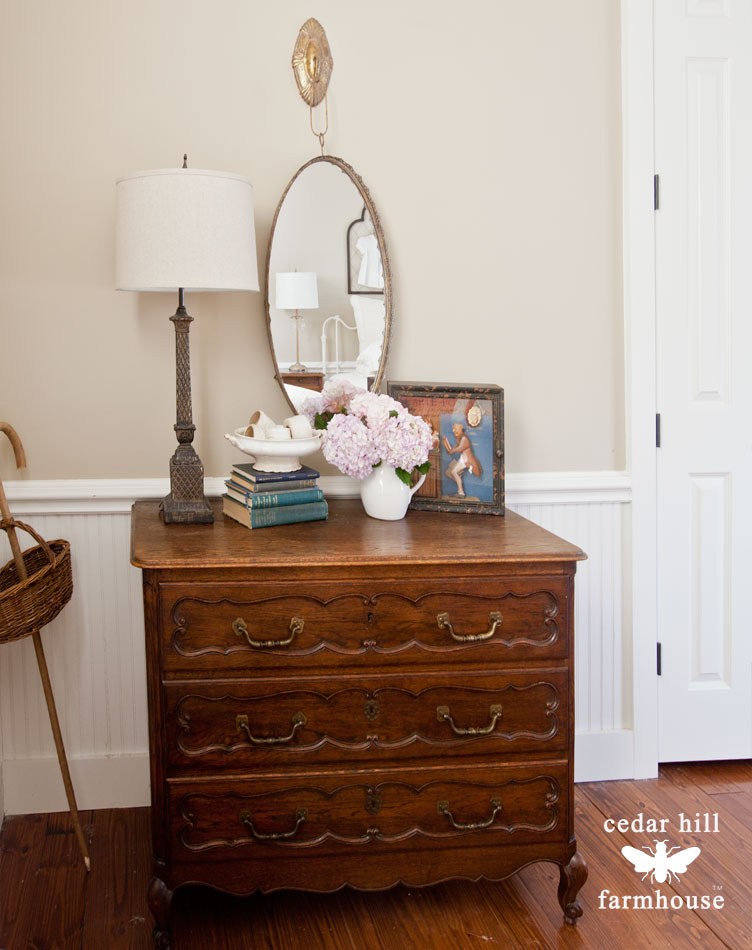 I found this charming mirror that is attached to the wall, but looks like it is hanging from the hook.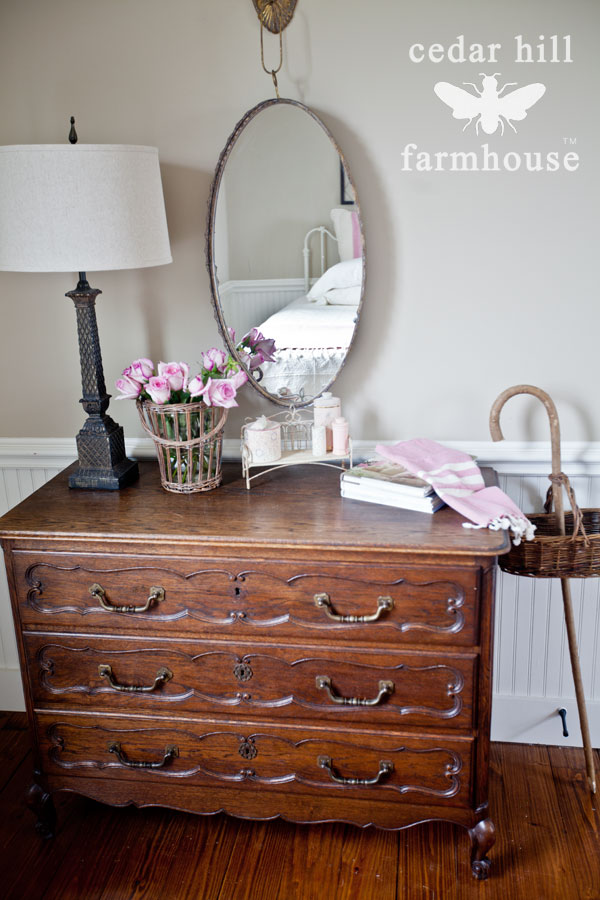 The lovely towel on the chest was provided by Turkish T.
The mirror is really cute in person.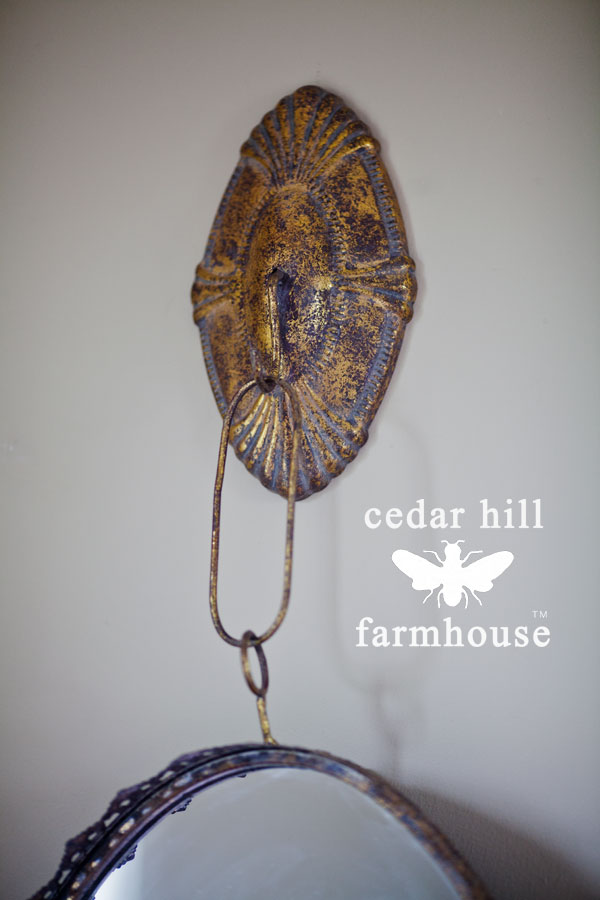 She said the mirror was a bit smallish, but oh well, it's a mirror. The lamp came from my room. I actually have lamps here now that came from another room.  I'm not sure I remember where they all came from.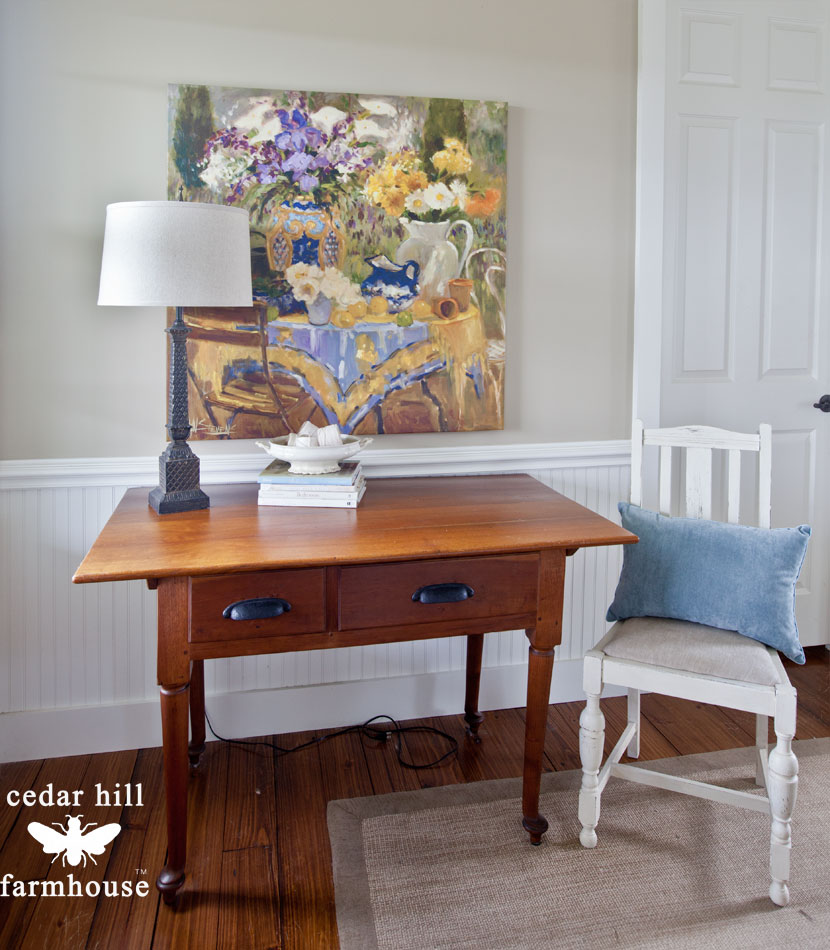 Not only do I play musical chairs with actual chairs, but I do it all the time with lamps. I think almost every lamp I own has been moved to a new location this year. That's a great way to get a new look without spending money by the way.  We sometimes get stuck in our way of thinking and sometimes miss a great idea. By moving things around, you won't get bored with your rooms so easily, and sometimes you realize how much better things looked rearranged. I think I know where everything should go, but am surprised all of the time, when I experiment, and then think, what took me so long to move item A to place D.
I just love moving things around.