I just love these mason jar tea lights.  I actually made these lights for our wildflower party. They were pretty easily to make.  Now that the party is over, I like to get them out for a romantic night under the stars.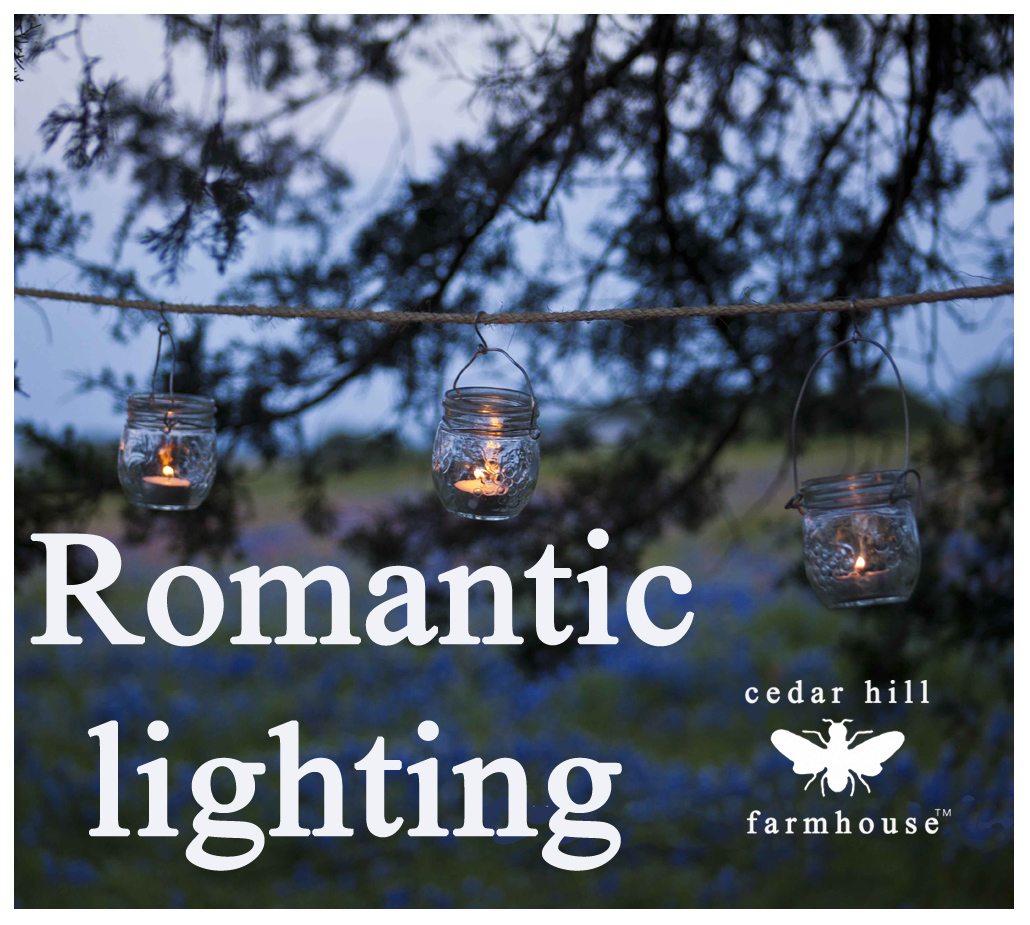 It was late, I was tired, and so I don't have photos of the process, sorry!!
I used 12 gauge wire for some of the Mason jars and 14 gauge for some of the others. I recommend the 14 gauge as it was much easier to work with, since it is not as thick as the 12 gauge. I used needle-nose pliers to bend and cut the wire.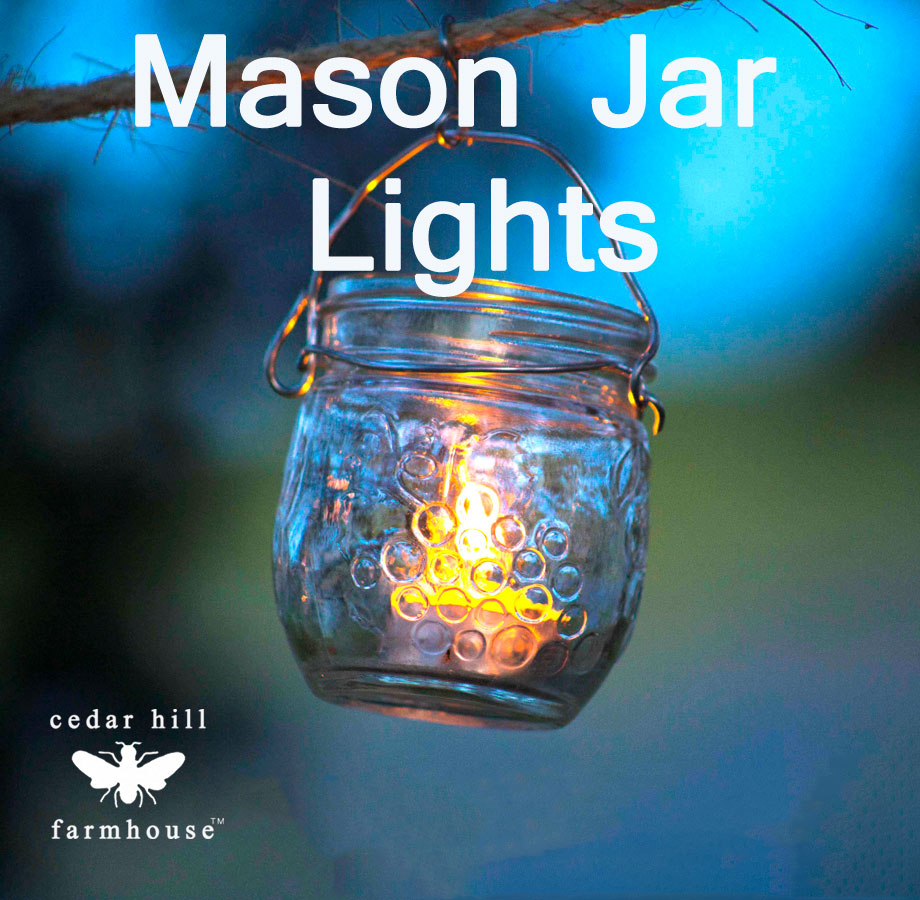 Basically I used one long piece to wrap around the lip of the jar and then bent it upwards to create a handle.
I cut a much smaller piece to make an "S" hook for hanging the lantern on my rope.  I bent the "S" hook so that it would not come off the handle.  The last thing I want to do is look for those suckers when I want to use these Mason jar lanterns again.
I used the 12 gauge wire to make the long handles since I had more of this wire.
And I made the shorter handles with the 12 gauge wire.
The 12 gauge wire I bought at Lowes, and the 14 gauge wire I got at Hobby Lobby.  The Mason jars, I used are some small vintage ones with a berry design in the glass.  We inherited these.
I knew most of the party would go on during the daylight hours but I still thought these mason jars would add a certain ambiance to the party.
I fully intended to light them as it got dark, but with my sprained ankle swelling by the minute, I didn't get a chance to light these puppies until Easter weekend, when I was chill-axing with the fam.
This just goes to show that things don't always go according to our plans, but they always work out.
I know our guests missed this beautiful view of the flickering lights with the bluebonnets fading to black in the background, but…
we were able to enjoy them last weekend.
And then later… under the stars.
I've saved the best of the party pics for last, so come back for more. Here's a preview of the table out in our field of bluebonnets.
Yes, more mason jar fun to come.  All in all, I used over 7 dozen.
Did you miss any of my other party posts?  There right here.
BBQ  and Sides Table, and Iced Tea Table
Water, Sodas, and Dessert under the tree