Today, I'm talking about making a ribbon lamp shade. But I am getting ahead of myself.
Once upon a time, a friend pointed to these lamps, and said that someone had given her two wood lamps just like them, would I want them.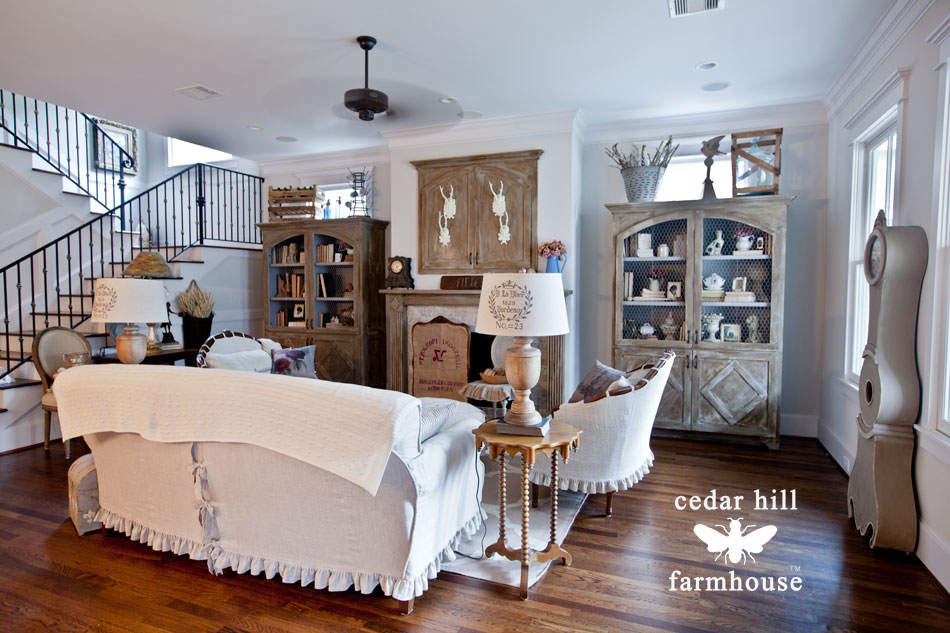 I have to admit I was a bit skeptical.  Really?  Someone is giving away lamps that look like that?
But they were free. I figured why not?
I said sure.
What I got was two lamps that looked like this one.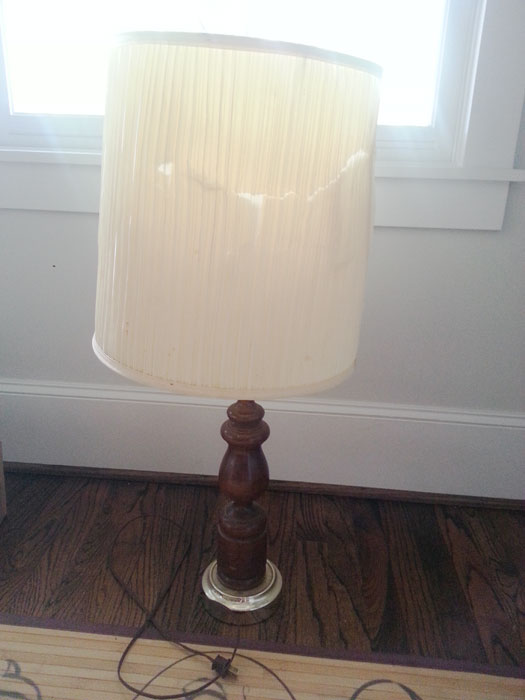 I don't know about you, but I am thinking they do not look alike at all.  Do you see the resemblance?  I even took my glasses off, and couldn't see it.
Well I figured what the heck, I'll paint them and see what I think. The actual lamp above I painted and gave to a friend before I took a photo… my bad.
But here is the second one. I painted using chawk paint in color Stanley. The PAINT WAS PROVIDED BY SOUTHERN HONEY PAINT.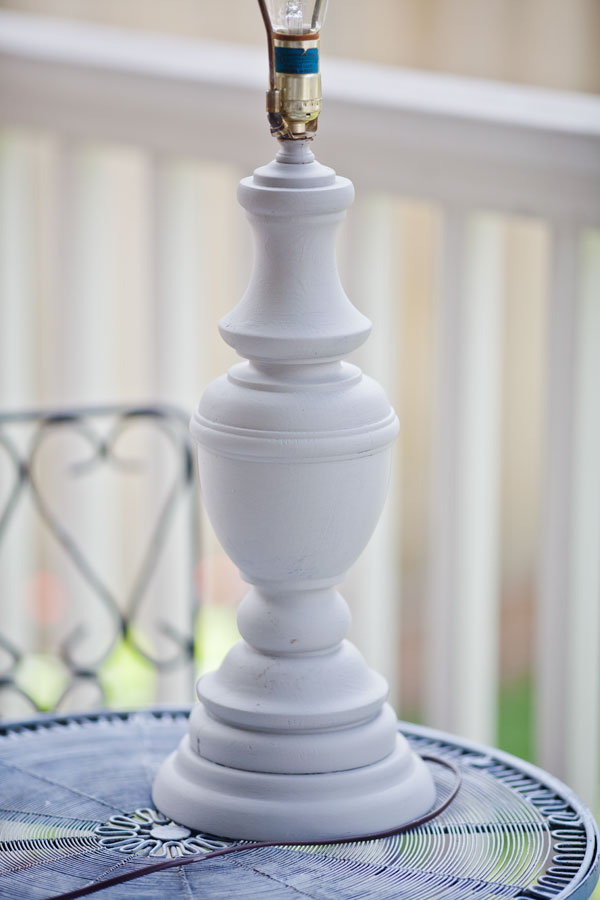 I used some sandpaper after the paint dried and removed some of the paint. Then used Fiddes wax to antique the piece.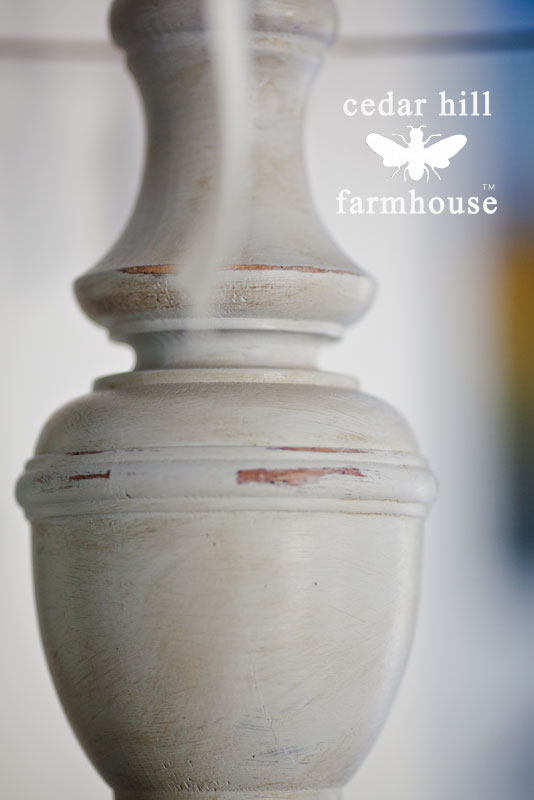 Now comes to the sticky part, and when I say 'sticky' I mean that literally. I had set the lamp shade next to the garbage can but not in it. I did that because I had not quite decided if I would keep it or not.  If it isn't actually in the garbage can, then I consider it 'still in play.'
I was toying with the idea of using the wire framing of the lamp shade to make my own lamp shade.
I asked my husband to bring the lamps shade inside. Too late, I found that the lamp shade had been already put in the garbage can. He actually offered to retrieve it from the can if I wanted it. I decided I did not. Then I decided maybe I did. When it was returned to me, it was a bit gross as you might imagine.  It took all of my willpower to keep it.
I removed the shade from the wire immediately. Actually it just smelled like ketchup.  Hey, it could have been worse! After I removed the old fabric from the shade I washed the wire frame.
I wanted to be able to use some new Edison bulbs I bought, so I took a wide plain ribbon and tied it to the top of the shade ring and to the bottom ring. I did that all the way around the shade.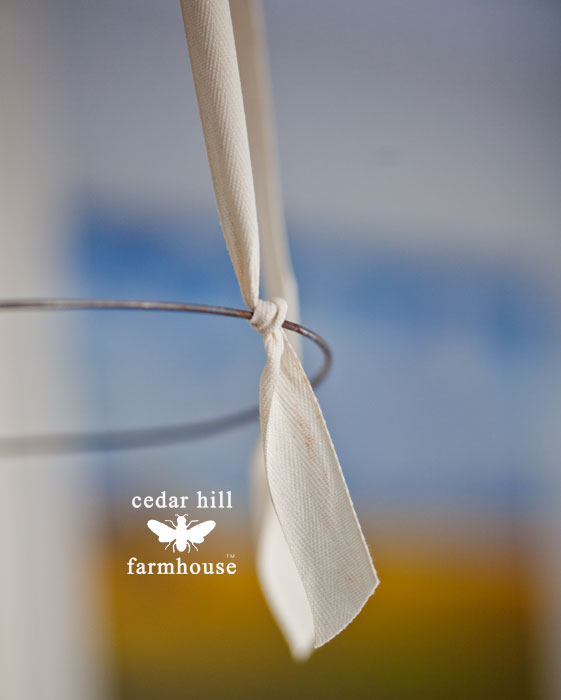 And this is what I had in the end.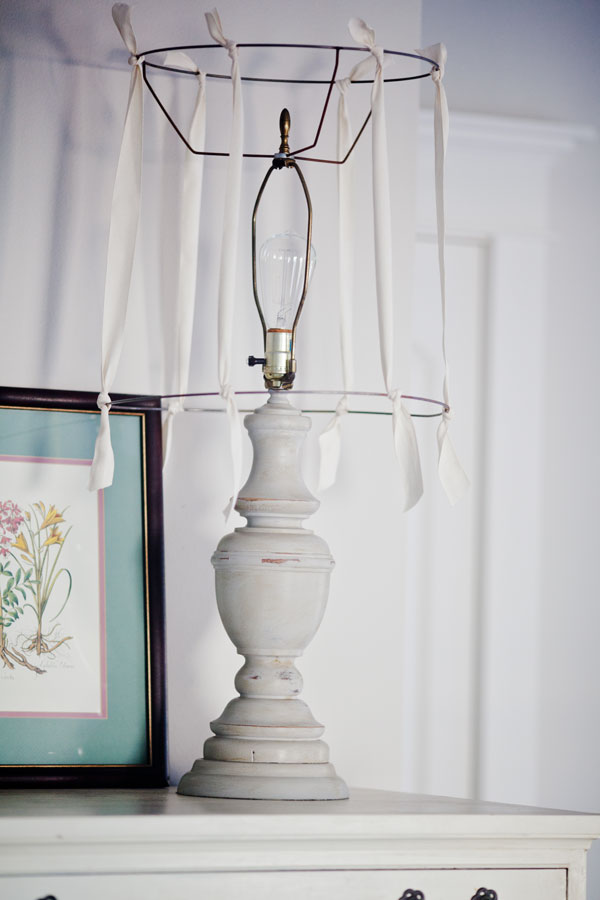 I wouldn't do this with a regular light bulb since it would be too bright but the Edison bulbs show the filaments, and they aren't a high wattage.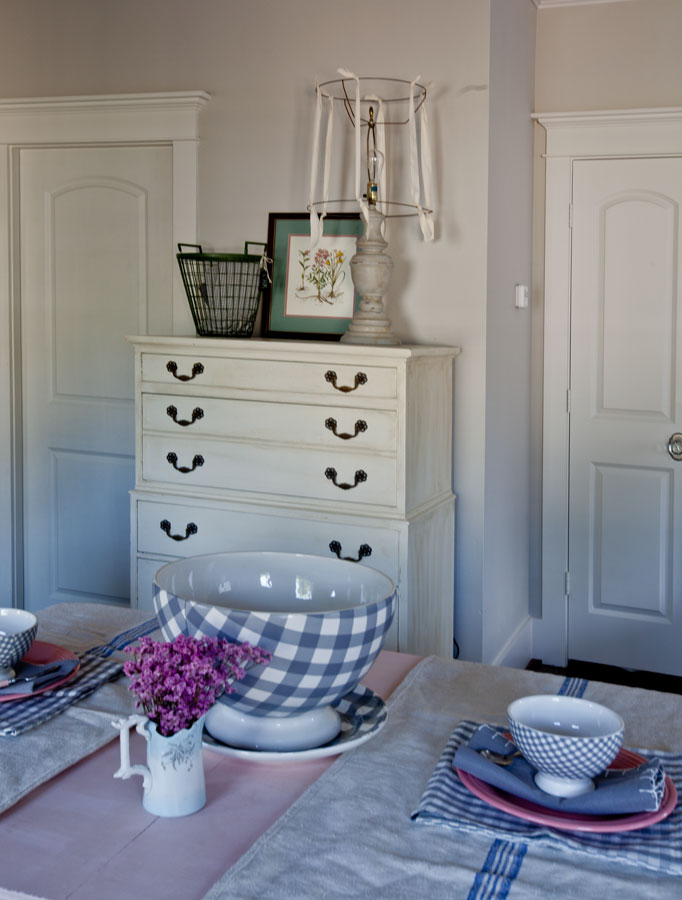 Well all's well that ends well.