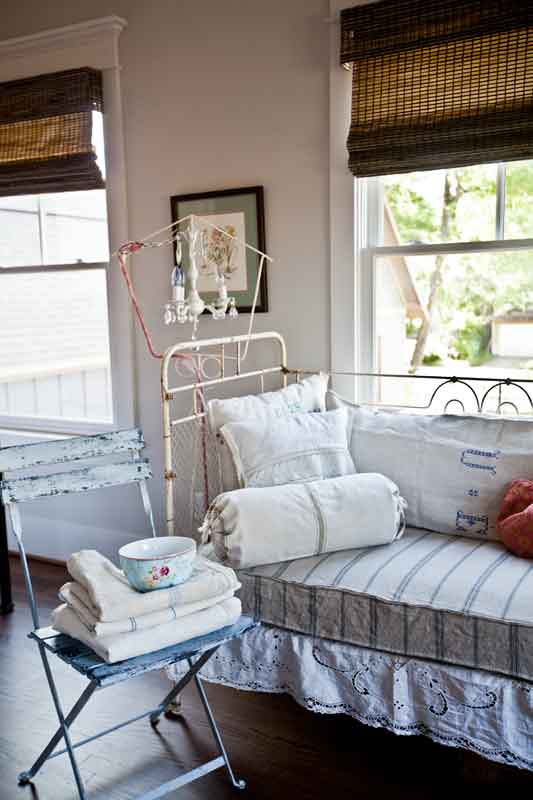 I buy vintage linens thinking I will use them for a sewing project and then I find myself unable to take a scissors to them. I really have a hard time cutting things that are in great shape. But when I have old pillowcases that have some damage to them, I have no guilt cutting them. So today we are talking about making pillows from old pillowcases.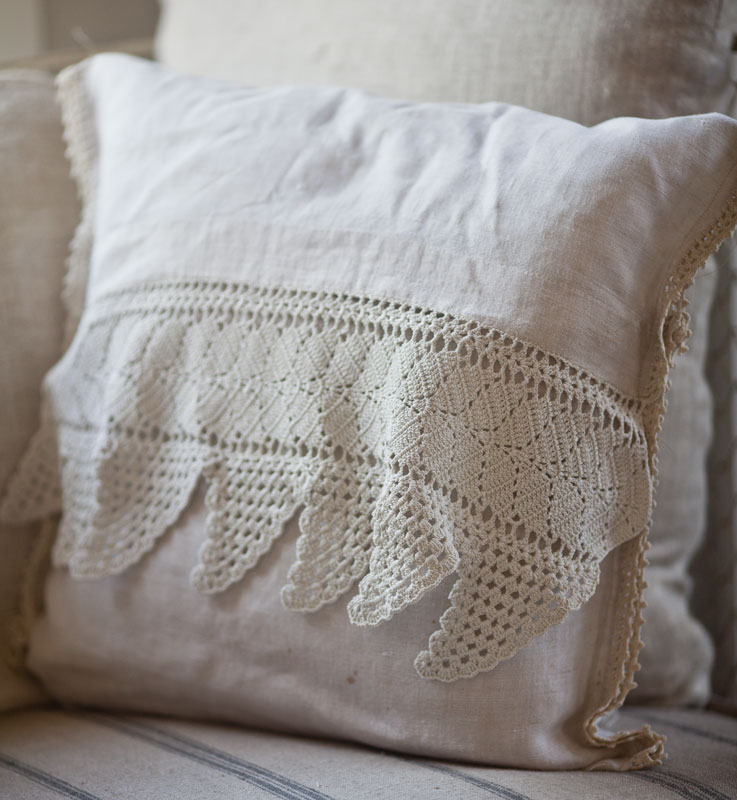 The lace part covers the opening of the pillow cover. This cover is easily removed, and took me less than 30 minutes to finish. You can see the back of the pillow below.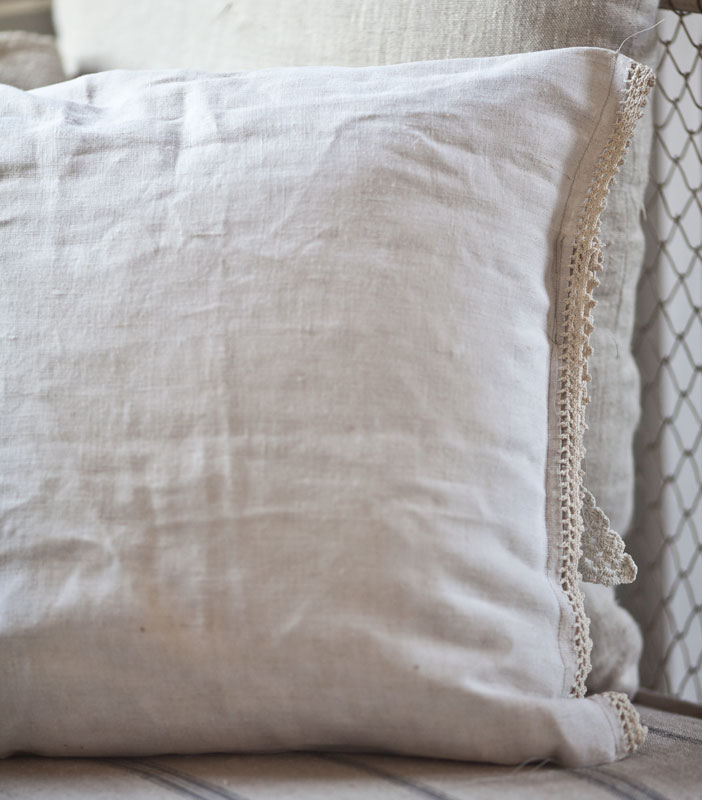 I was able to use part of the old pillow case for a second cover. This time I combined bits from two vintage pillowcases.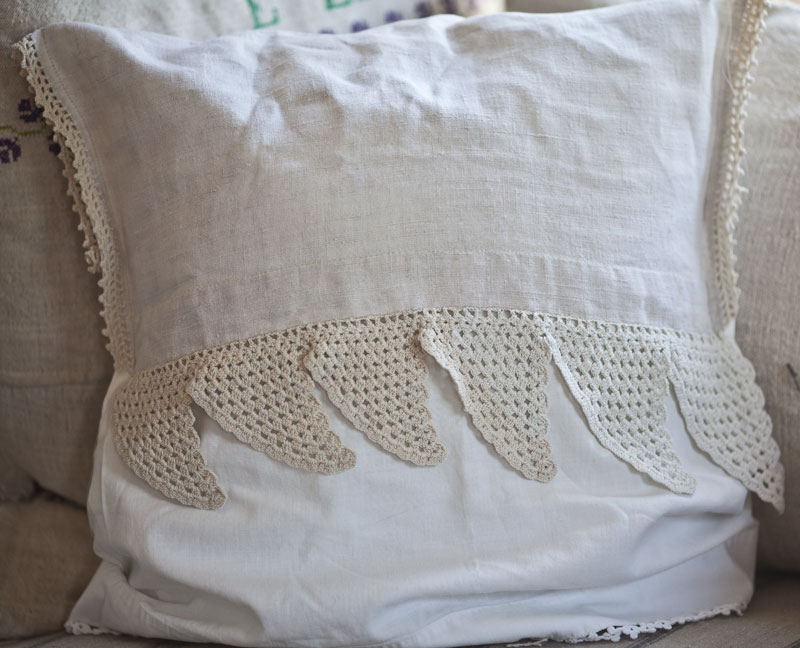 If you look at the back (below) you can see the two different pieces sew together.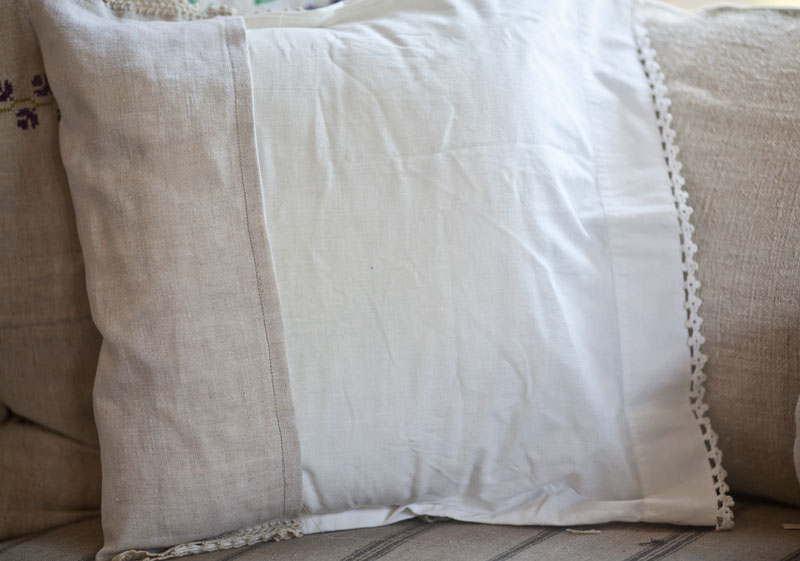 This last pillow is not vintage, but I made it at the same time, so I thought I would include it. The fabric is new, but was meant to resemble vintage grain sack fabric. I sewed the fabric into a tube and inserted a neckroll pillow. I added a pocket at each end for ribbon, then tied the ribbon to close the cover.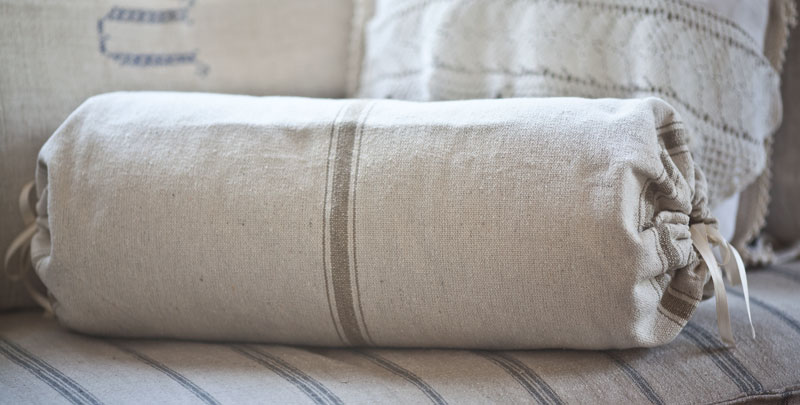 This is a budget project because I had all of the materials on hand. The vintage pillowcases were hand-me-downs so they were free.  This was fast, easy and cheap, a trifecta of goodness in my opinion.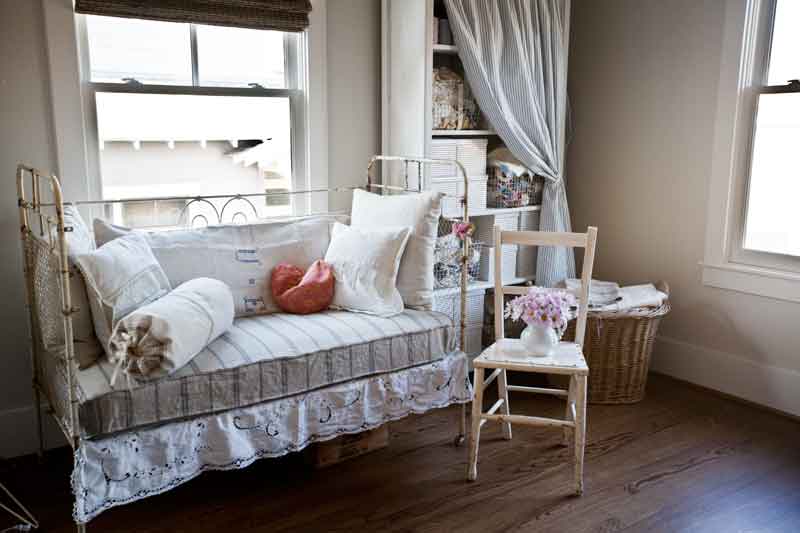 I also made a curtain from an old pillowcase. PILLOWCASE CURTAIN.
This is part of our Budget Decorating series.