My motto is "don't complicate things."  Simple, and easy make me happy. I know that's why you like me. I don't have complicated ideas that require advanced skills. I like things that are easy to understand, and simple to complete.  I never liked making airplane models like my brother did. There were too many parts and it seemed like a waste of time to me.  And that is why I love this project.
Step 1. Buy a antique finial.  You should be able to find one at an antique store, junk shop, or even on eBay. (You can find anything on eBay.)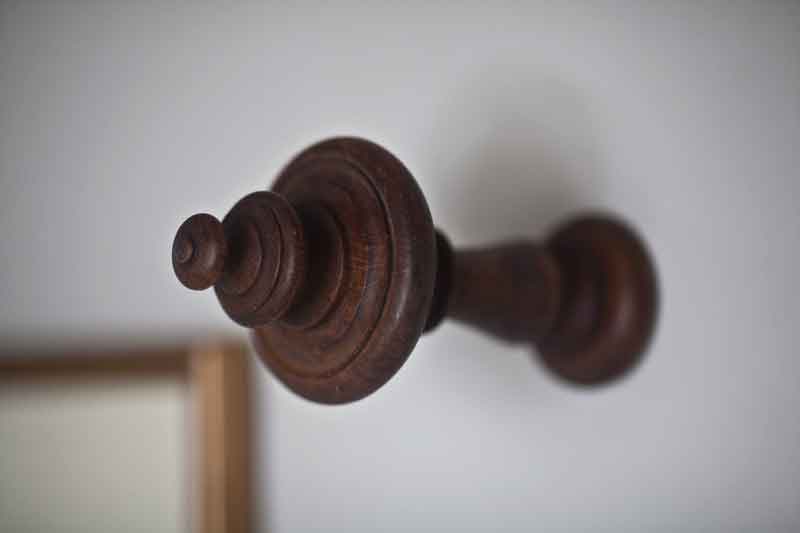 Step 2. Drill a small hole in the bottom of the finial. I didn't take a photo, but it's pretty simple. This one already had a hole, but it was too small.
Step 3. Screw in a two-sided screw. I don't know what the heck these things are called, but they have threads on both ends. I had to use pliers to do this.
Step 4. After the screw is attached to the finial, attach the finial to the wall. Either screw into a stud, or use a wall anchor.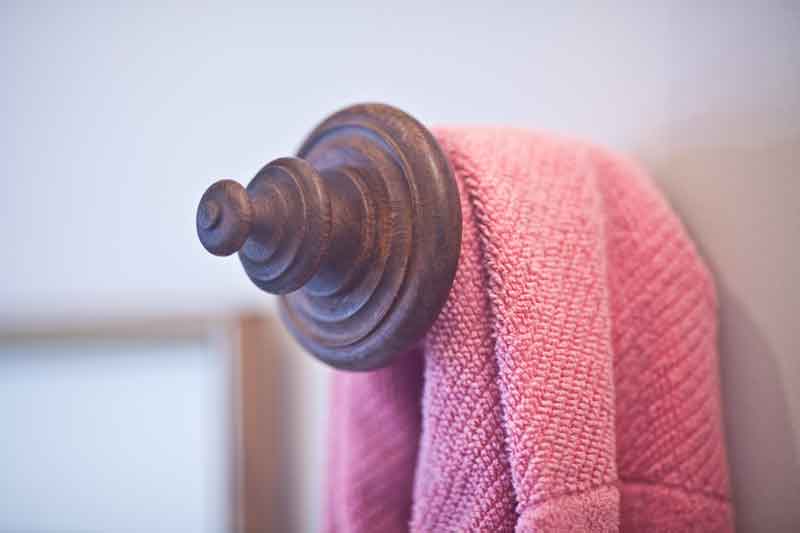 Step 5. Hang towel.
Step 6. Pat yourself on the back.  Now you have a genuine antique towel holder, and you are probably the only one on your block that has one.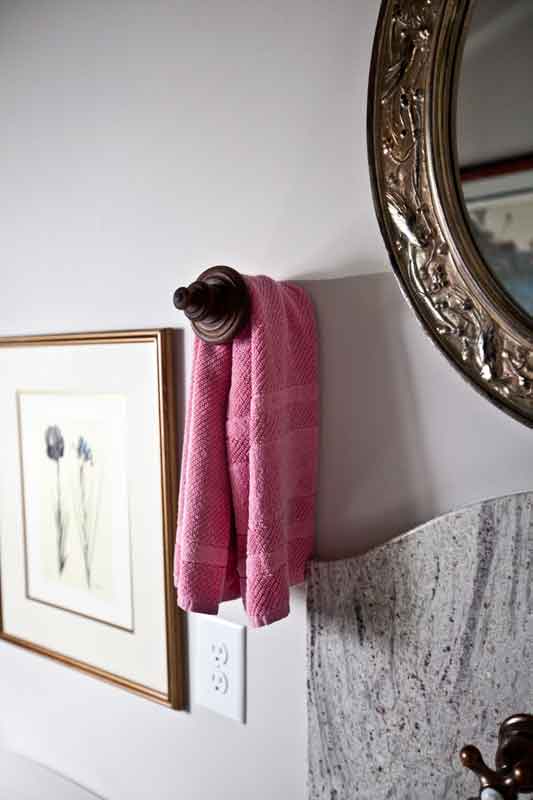 Cautions: Just use common sense here. Make sure it is secured properly to the wall, that it is sturdy enough for your towel, and that you don't install it in a hazardous place. I'm not sure what a hazardous place would be, I just said that since I can't anticipate every way someone will install one of these.  I am not sure how well the finial would hold up with small kids, so be careful there too.  I also wouldn't hang anything too heavy on these finials.  Mine looks great and is holding well under gentle use.