If you follow me on FB, then you know the sordid story. It happened at this very window.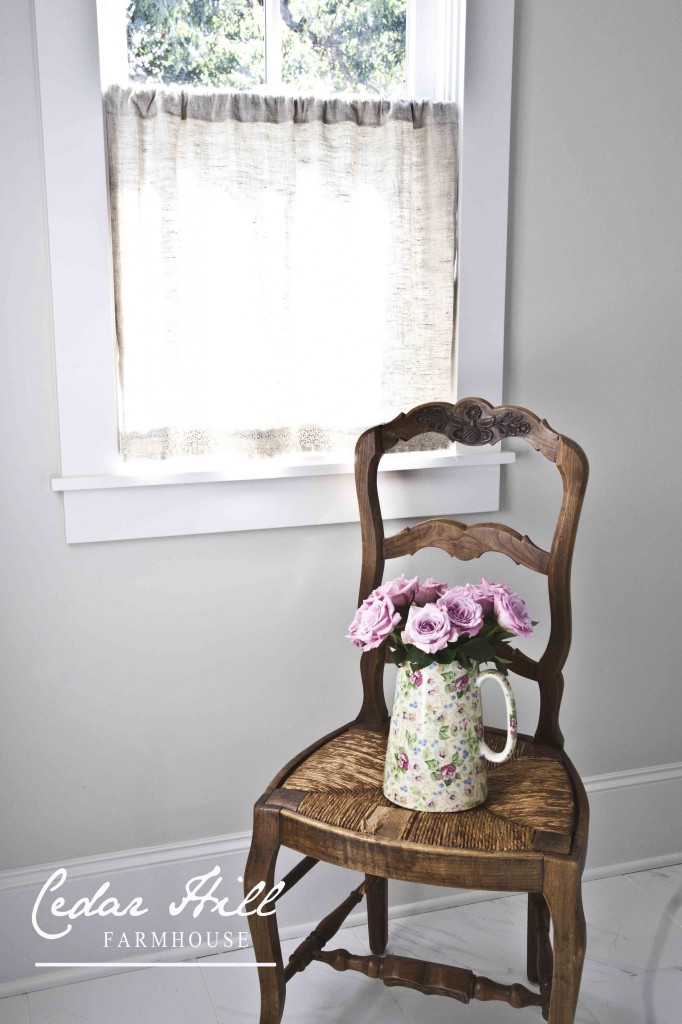 I had opened the gate so the painters could come in, showed them where the paint needed to be touched up on the exterior of the house, and went back in to shower.  My bathroom is on the second floor so a cafe curtain usually provides pretty of privacy.  But the day the painters were there, they decided to work on my window pretty much exactly the time I was getting out of the shower. I was basically undressed when I heard what I assume was sandpaper being used on this window frame. I grabbed my towel and ducked out of sight. 30 seconds later, a head popped up in the window and a man's face was inches from the glass. He was on the roof sanding the window frame for touch up. It's like they have a sixth sense.  Oh well, I really need to start taking my shower BEFORE any workmen come. Yup he almost saw 'all the way down to Florida.'  Well I think you know what I mean.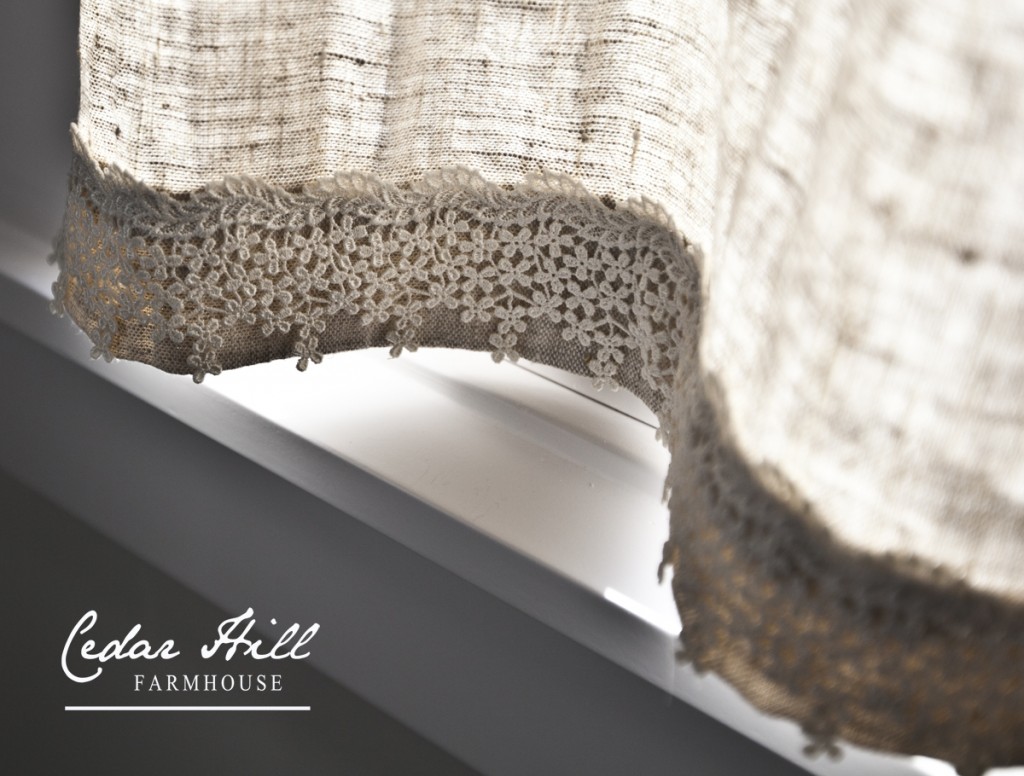 Any way the work continues on the garage apartment, but I have renamed it the guest quarters. This little curtain is very important right now because without it, the workers on the garage apartment (I mean guest quarters) would be getting quite an eye-ful each morning.  I made the curtain from some leftover linen that I used for my slipcovers. The lace was left over from another project. The curtain rod I found in a closet, so the cost was zero.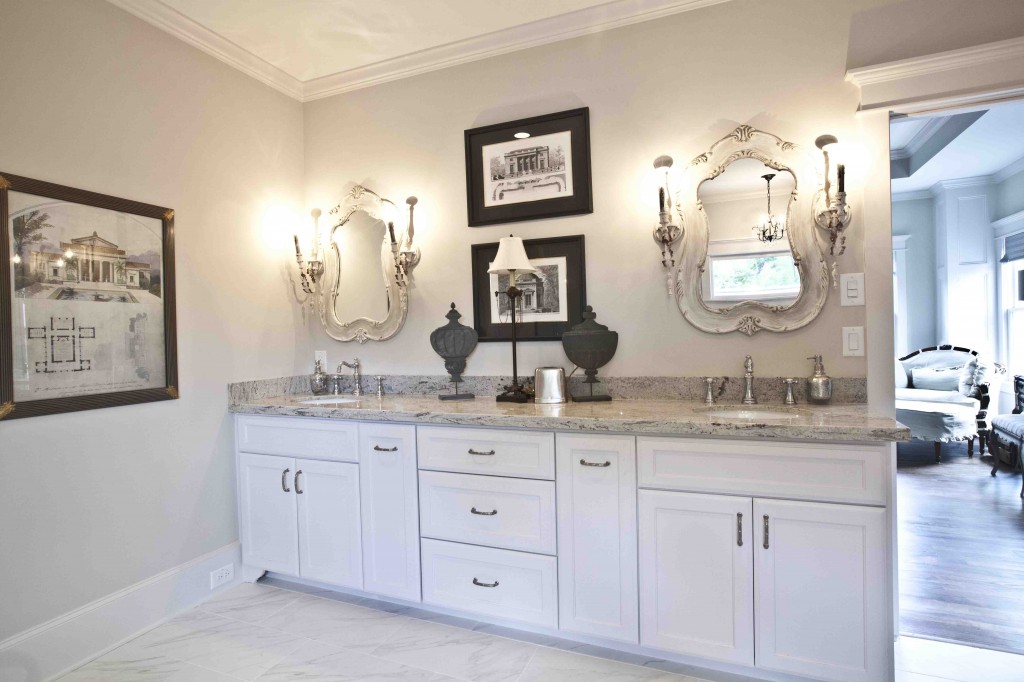 I like it when it works out like that.  I didn't line the curtain because I wanted the maximum amount of light in the room.
This project was easy, quick, and free, and now I have a darling curtain in my bathroom.   And the best part  is that I got to cross something off my ginormous to do list.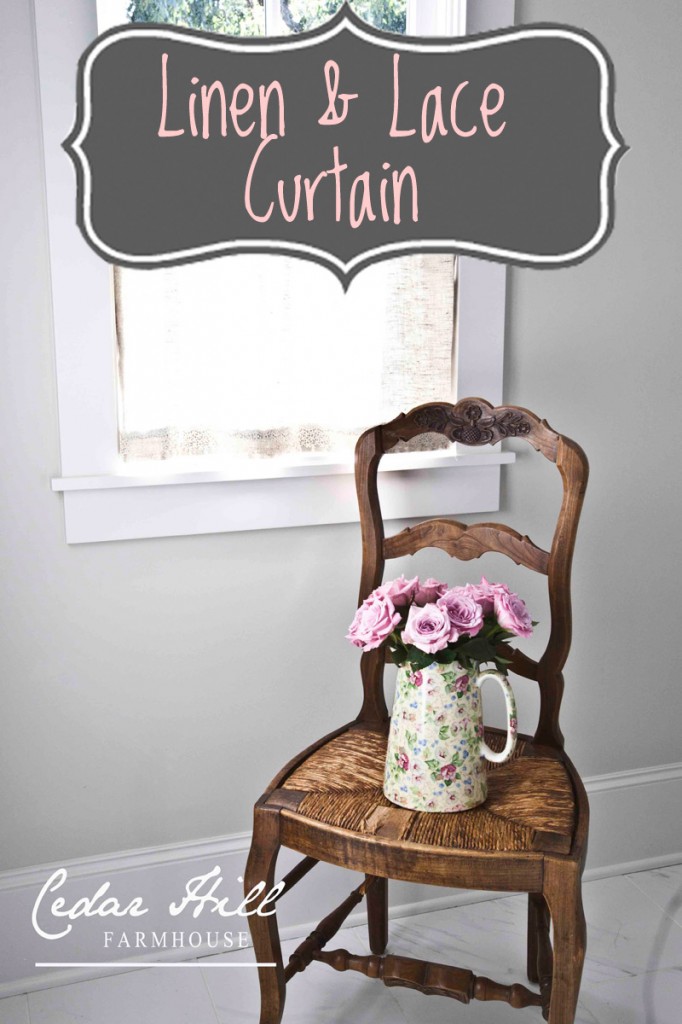 Did you get my free ebook yet?