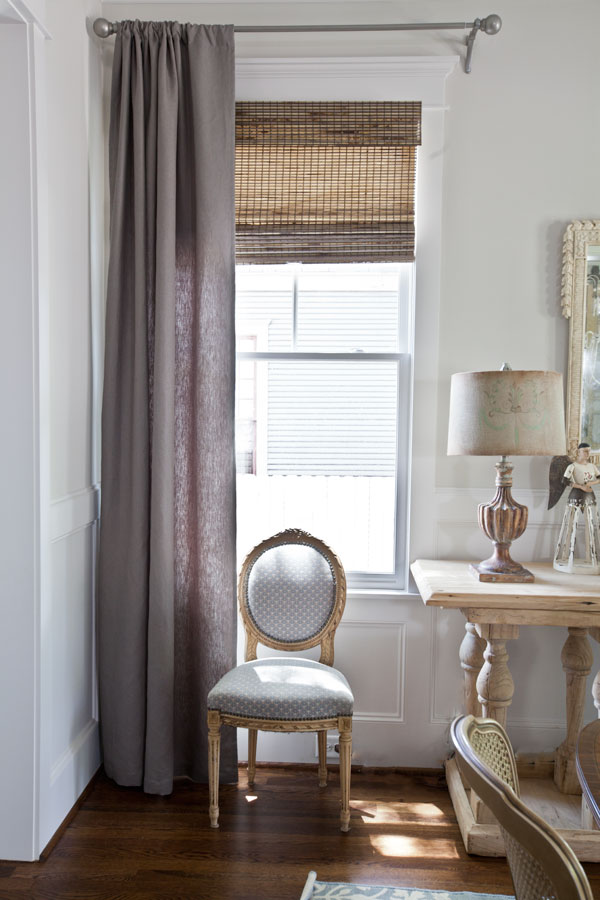 I know some of you were wondering when the heck I would actually get some curtains for my house. Well the day has arrived.  I LOVE these gray linen curtains!!  To show you what the room looked like without the curtains, just take a look.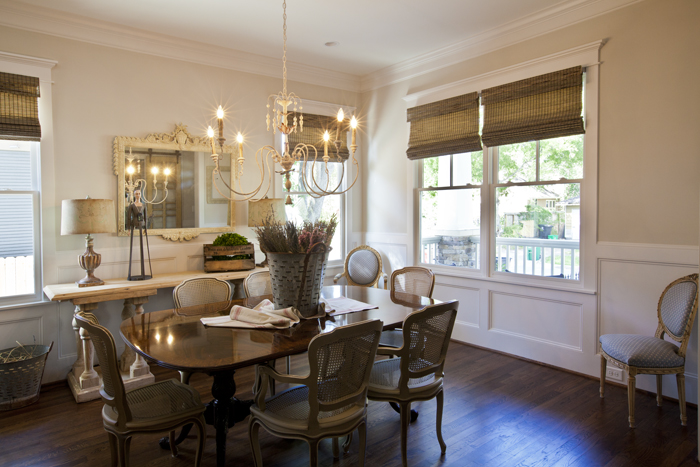 I think they added some softness to the room. Dining rooms don't typically have a lot of fabric in them, so curtains really help soften the room, and bring in warmth and some color.  These curtains are gray linen from my partner BALLARD DESIGNS. They are even more beautiful in person.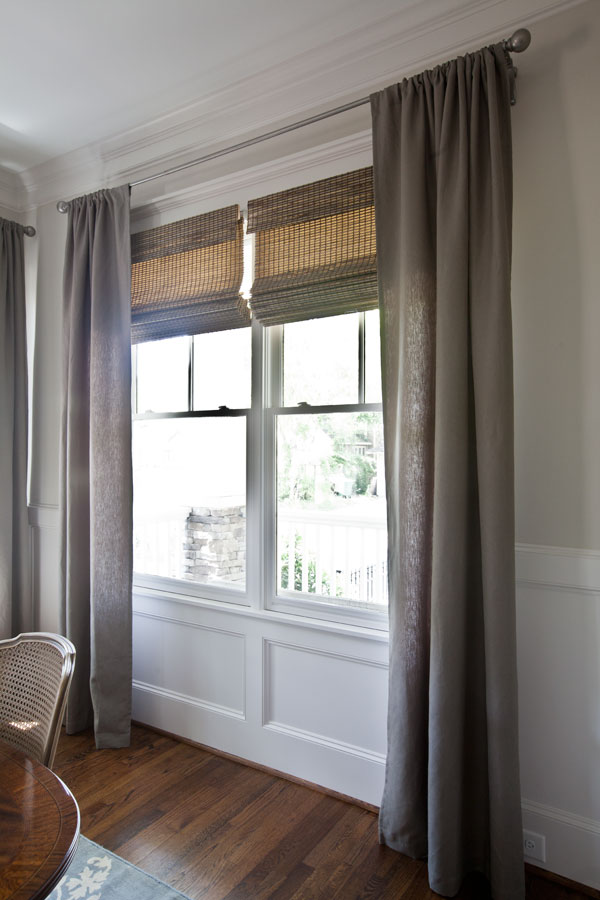 Even though these curtains are gray, they still add a lot to the room. Did you notice the new rug?  More about that later.  If I had made these curtains, I actually wouldn't have saved any money.  The linen fabric and the fabric for the liner would have cost about what the pre-made curtain cost.  They are fully lined and weighted.  It's a no-brainer in my book.  If I can get a good deal on curtains, I'm going to buy them instead of making them.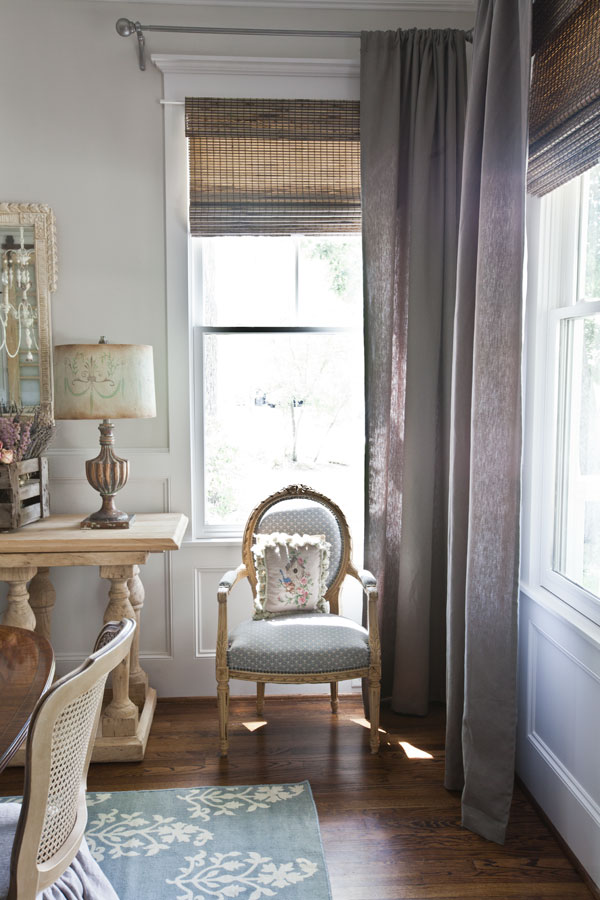 Now I'm got more time to head over to the thrift store.  I wonder what they have today…
Curtains provided by Ballard Designs!!