Linen Bolster Pillow
Today I'm revealing how I made this linen bolster pillow. You may by now know that I'm a bit obsessed with bolster pillows. I got a fabulous blue velvet one, CLICK HERE, and I made a lavender velvet one, CLICK HERE.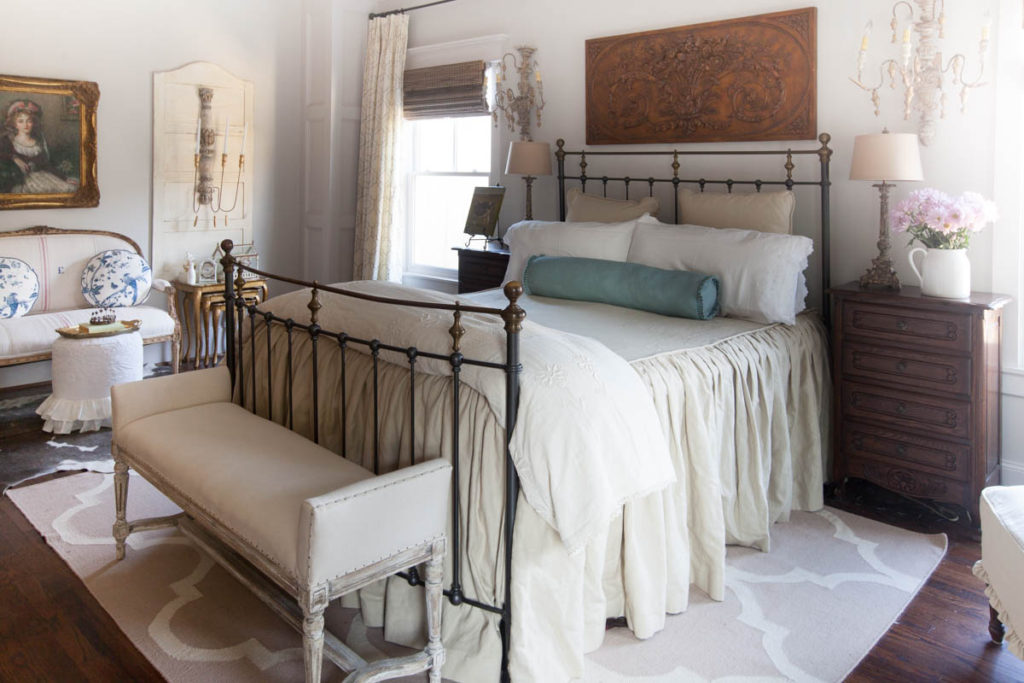 I had these two bolster pillows that I didn't want any more. I decided I would sew them together to make one long bolster pillow, and make a new cover. Well that was the plan. I couldn't sew the check covers together because of the piping. It would make them lumpy in the middle,  so I decided to sew the pillow forms together, so I would have one long pillow. That plan fell apart when I opened up the covers to find the covers were stuffed with fill and there was no pillow underneath. That meant I would simply be removing the fill and placing it in the new pillow cover. I ripped open both seams.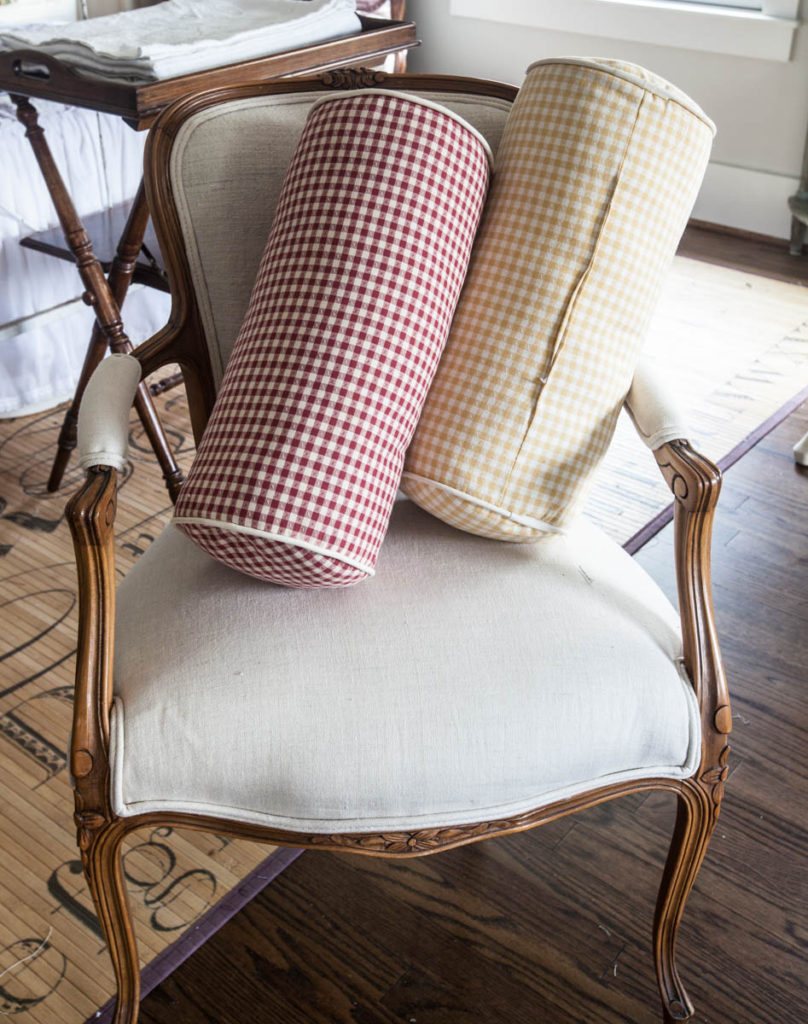 But before I did that, I measured the pillows. I came up with a 34 inch long pillow and 25 inches circumference. I added an inch to both measurements to allow for a 1/2 inch seam allowance.
I cut two circles about 9 inches in diameter for each end. If you want to cut a circle you can use the technique outlined HERE. Then I also measured and cut a piece of fabric 35 inches by 26 inches for the body of the pillow. Lastly I measured and cut two pieces of fabric 1 1/2 inch by 53 inches. for the ruffles.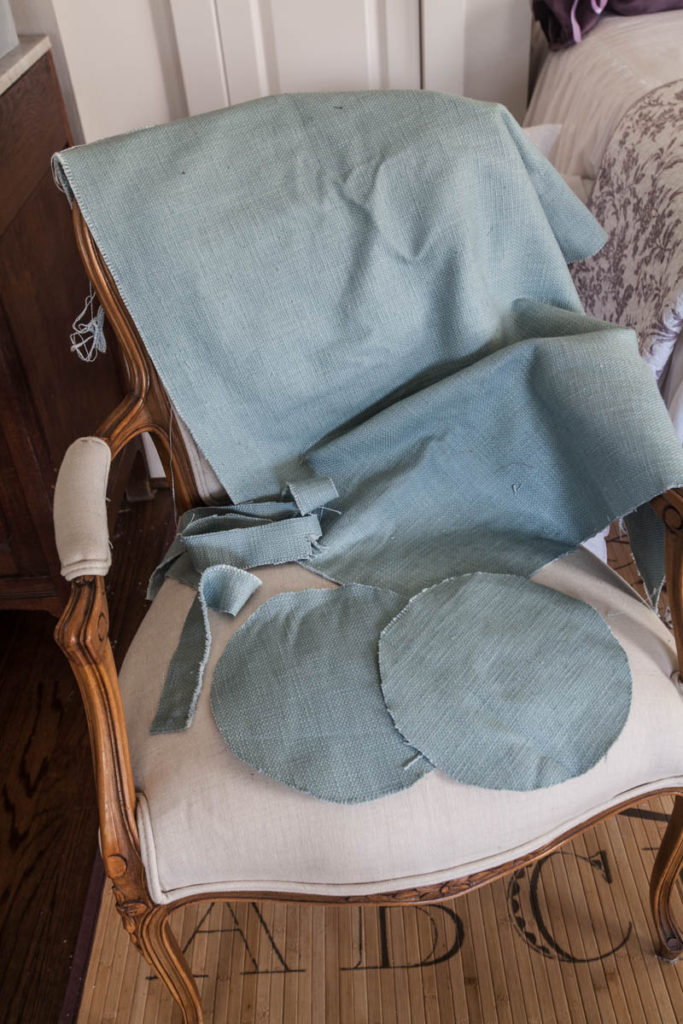 Now for this type of ruffle at the end of a bolster, I would normally fold over the fabric so it was a ruffle with no front or back. This linen was too thick, so I couldn't fold it over, or do a hem along the edge. Instead, I sewed a stitch along the edge and allowed it to fray, knowing it would only fray about 1/4 inch.
I also used a ruffler to make the ruffle. A ruffler is an attachment for your sewing machine. I sewed the ruffle onto the round ends. See how there is a rough edge on both sides of the ruffle. Below you see the ruffle attached to the end.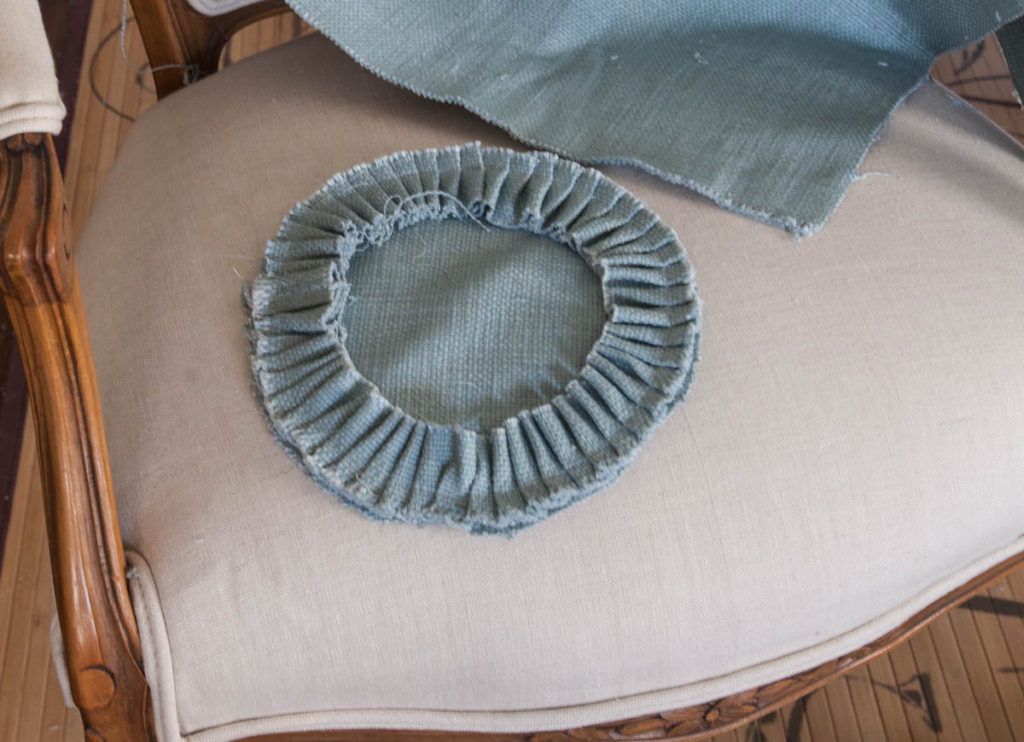 Then I sewed the body of the pillow together. I sewed it into a tube along the long end with a 1/2 inch seam allowance, but I left a large opening in the center for stuffing the pillow.
Then I sewed the ends onto the body of the pillow and turned it inside out. I smoothed out the stuffing.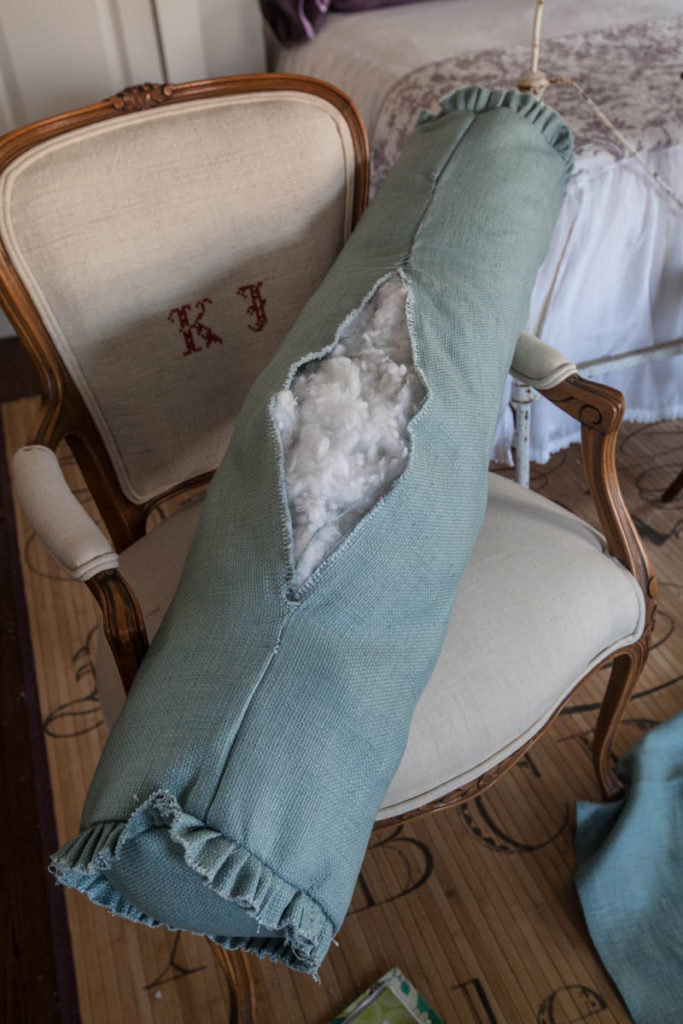 Then stitched up the opening by hand.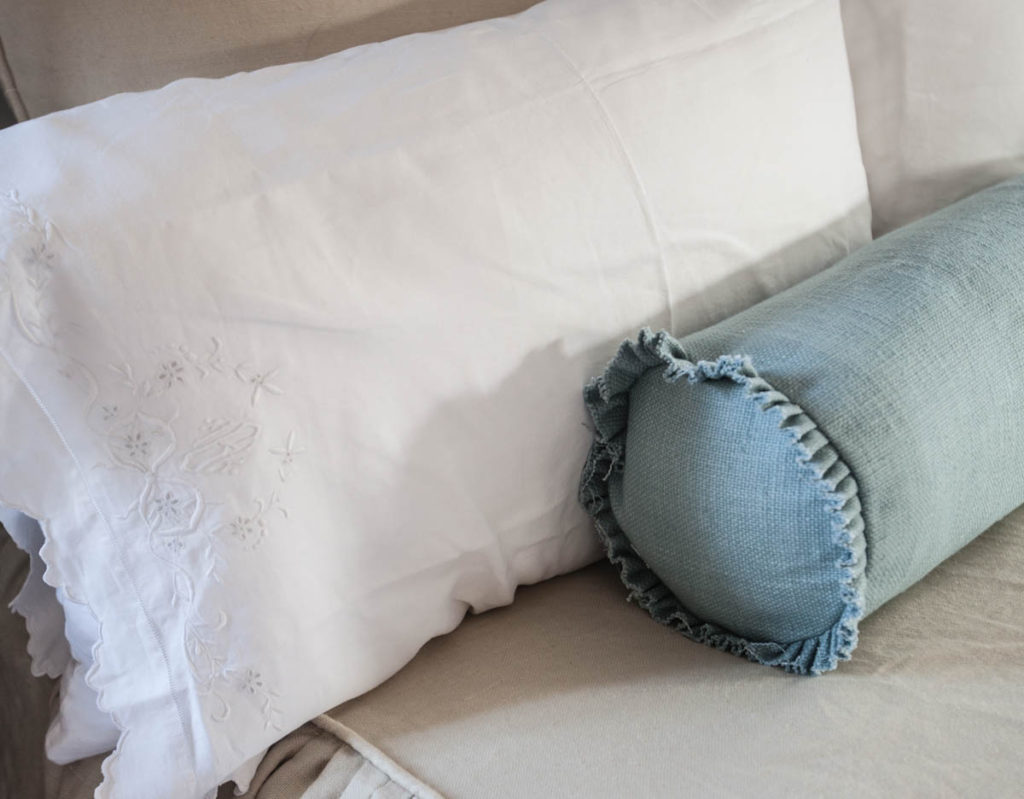 Well the truth is I had to finish this in time to get my photos before the light went away. The pillow was a bit lumpy, but I sewed it together any way so I could get these photos for you. After I took the photos, I ripped open pillow and smoothed the filling. It's a tedious process, so I watched Netflix while I worked on it. Okay that's the last bolster pillow for awhile. Just a side note, this is very heavy linen. If you want a softer look, try using a more light-weight linen. I like using a variety of weights when I sew with linen.
Linen fabric is from my sponsor Calico Corners.
EPISODE 99 SELECTING FLOORING FOR YOUR HOME