Before we get to the bedding, I wanted to let you know that today on the podcast, we're discussing mirrors and choosing the best one for your room.
LISTEN BELOW

This post is sponsored by Bella Notte.
I get asked all the time where I bought this bedding. This long drop skirt is my favorite look for a bed. The truth is that I made it. I love this style of bedspread and the sad truth is that it is difficult to find.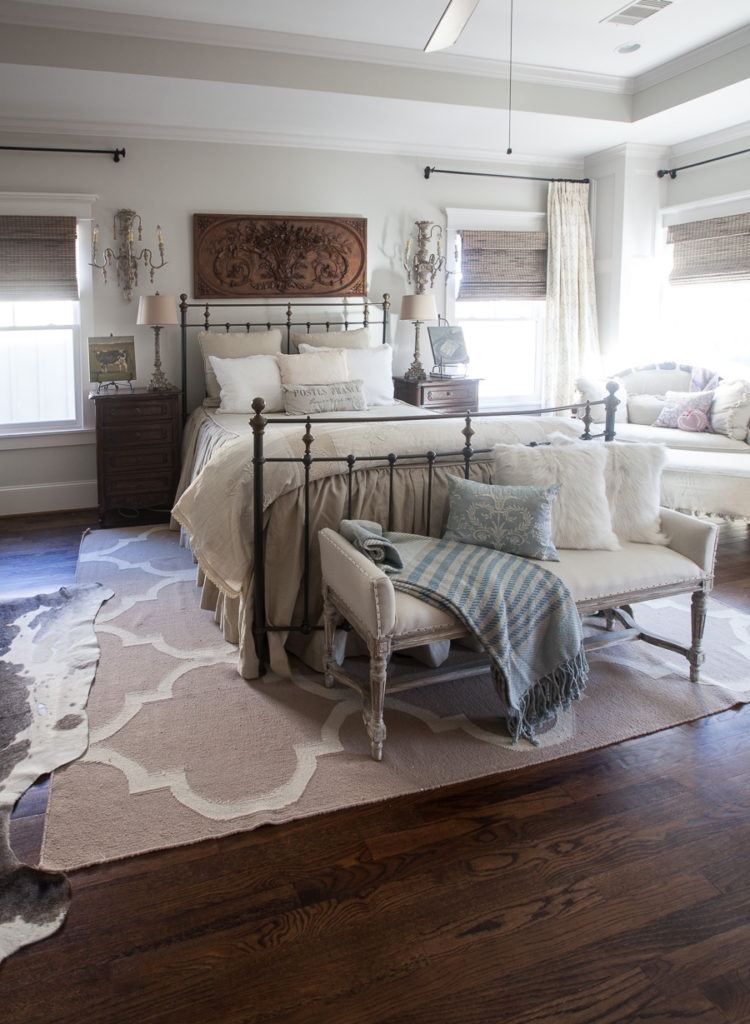 The good news is that I found a source for the bedding. Not only is it the style of my bedding, but it is also made from linen. You guessed it. The bedding is made by Bella Notte. The BEST news is that they have an outlet! You heard me correctly.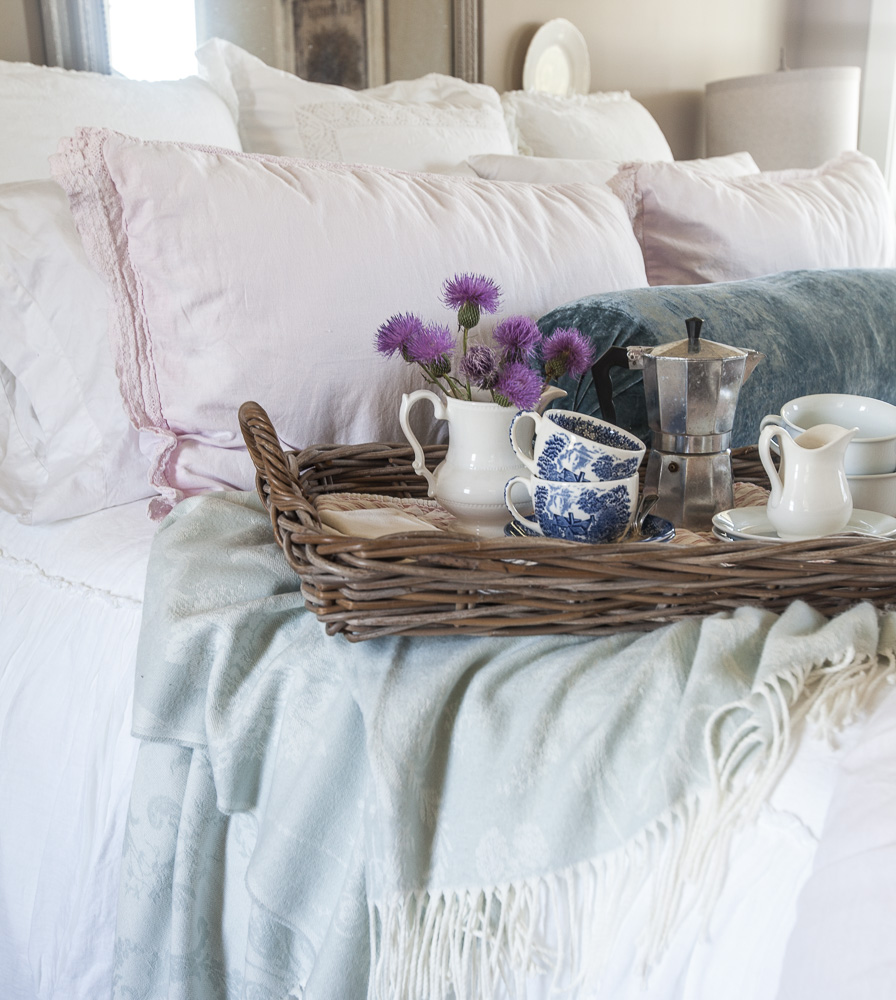 The bedding has a long drop. It's a bright white. 100% linen wrinkles. I actually like the wrinkles, but you can iron them out if you like. (I don't like to polish my silver either.)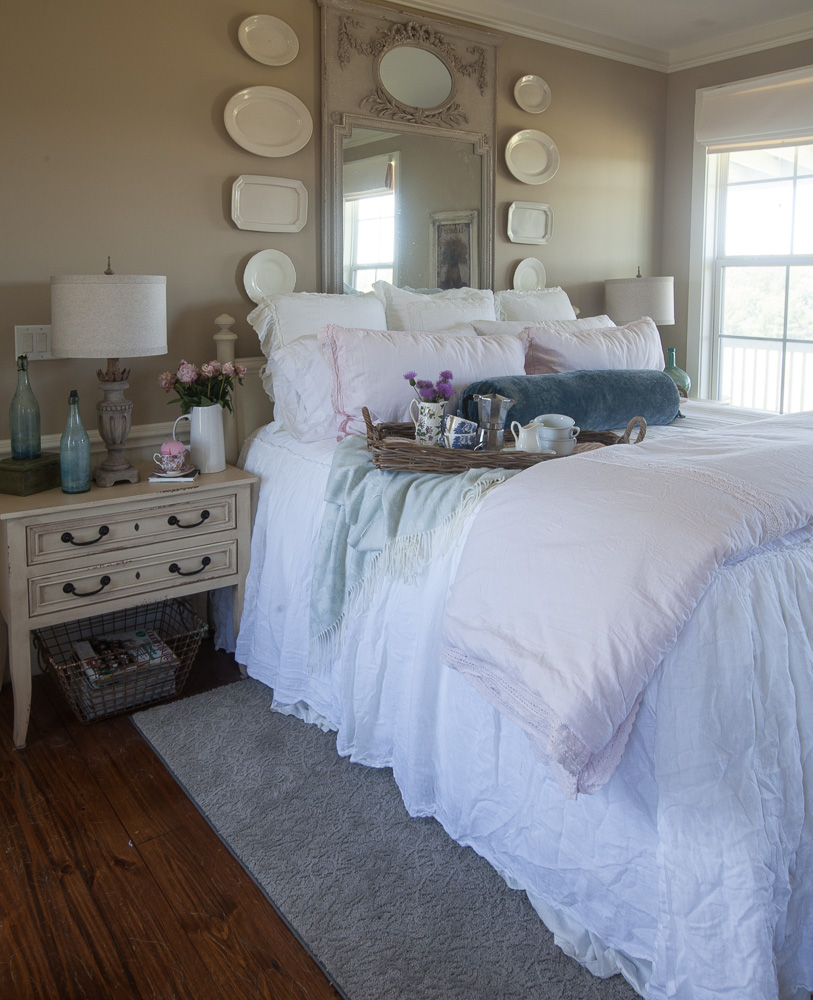 If your bed is tall you should be fine. The drop on this bedspread is 32 inches. As you can see our bed is slightly taller. We basically need a ladder to climb into bed. Most beds are much shorter than ours.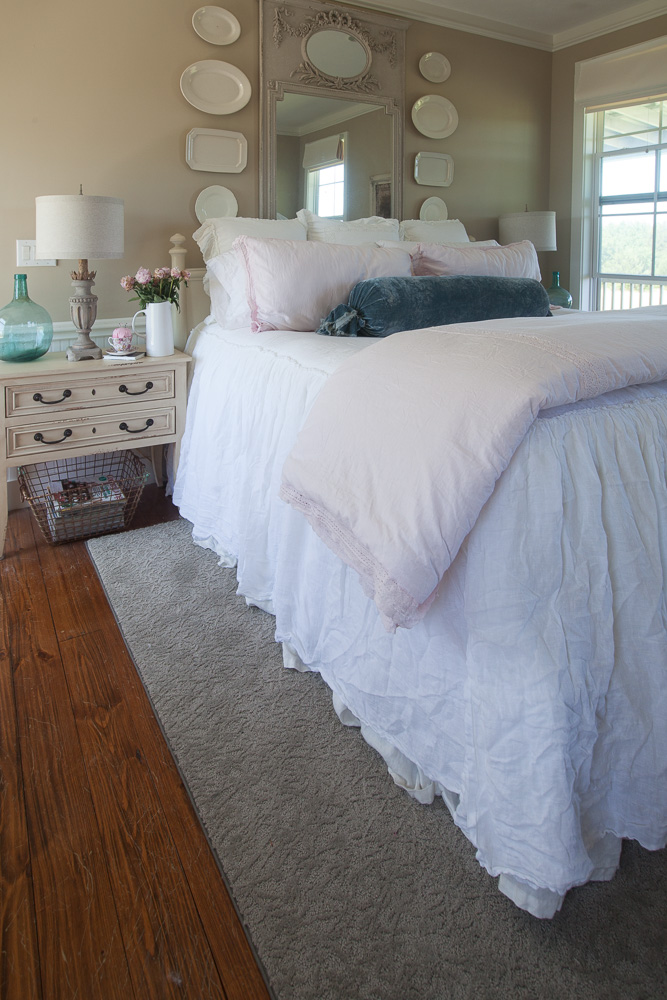 Just look at those luxurious white euro pillow shams.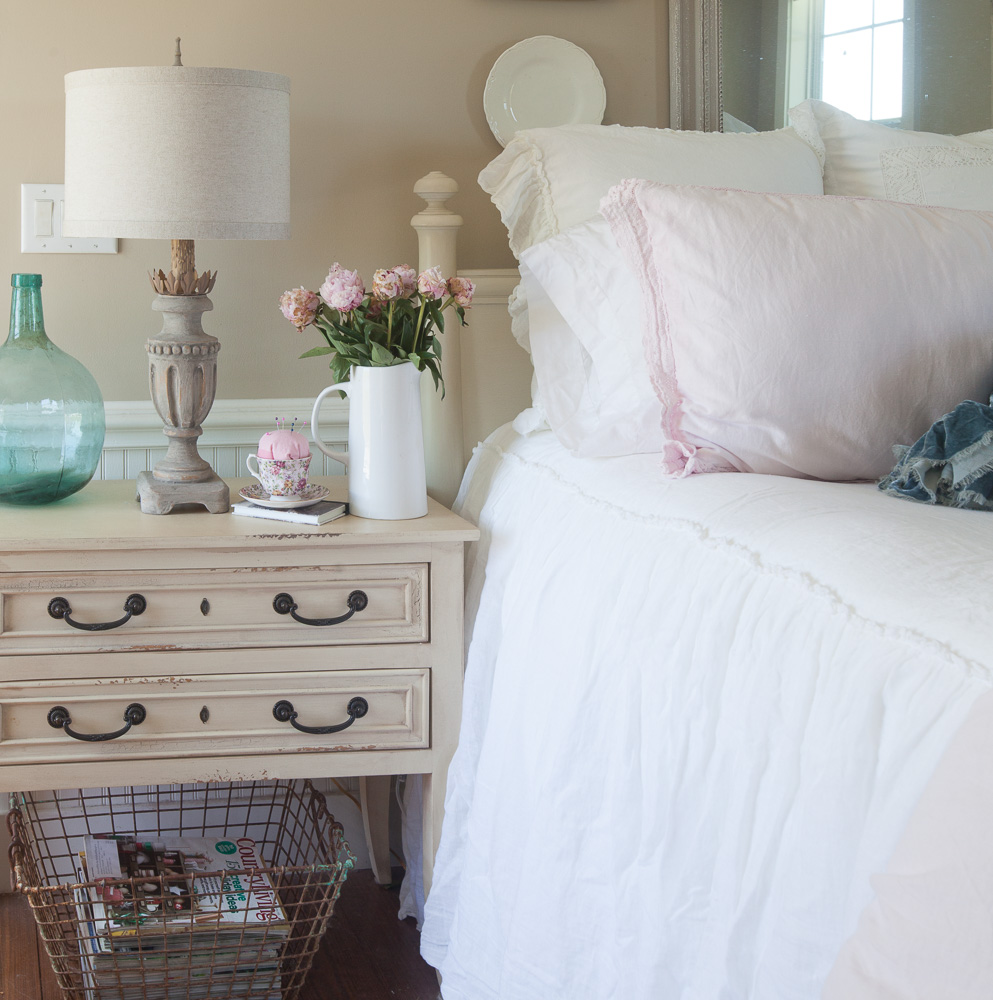 See that look? You can only get this look with linen. If you know me, then you know I love linen. It's a natural fiber, it stays cool to the touch in winter, and it's gorgeous.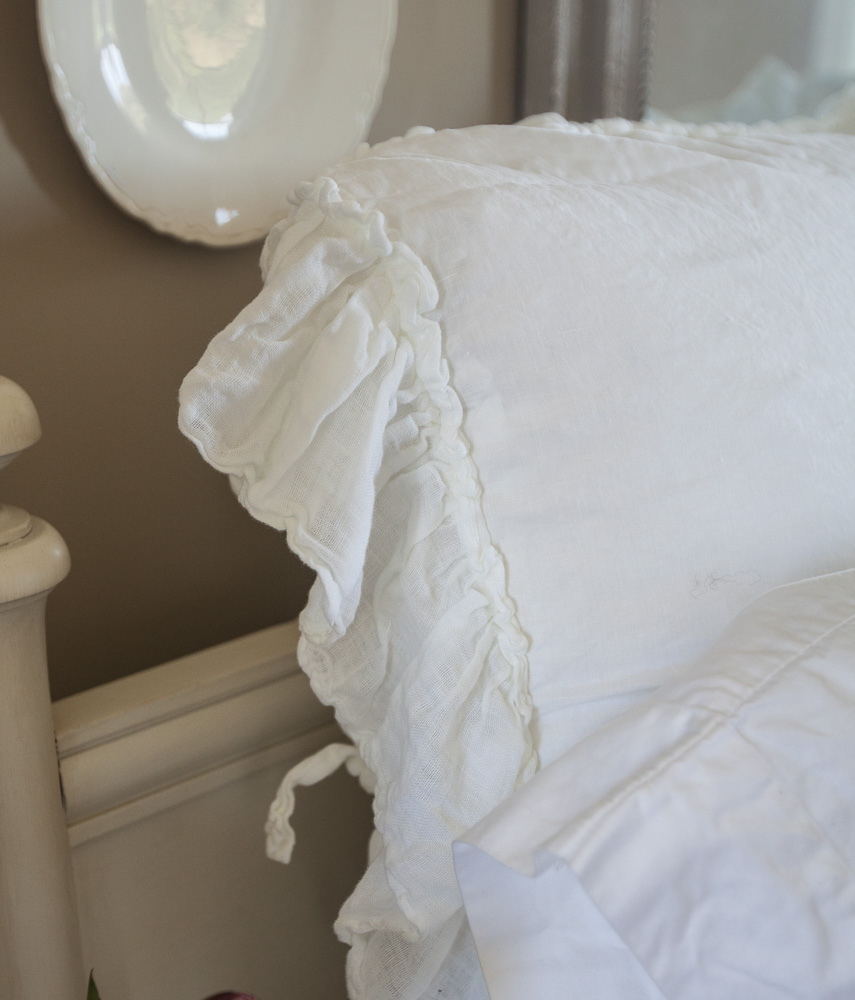 The other pillow I want to point out is the gorgeous blue velvet French bolster pillow. It's even prettier in person. I had this sitting in my living for awhile before we brought it to the farm. Every time someone came over, they walked over to this velvet pillow and touched it. Then on the way to the farm, Molly The Collie found a way to rest her head on the pillow in the car.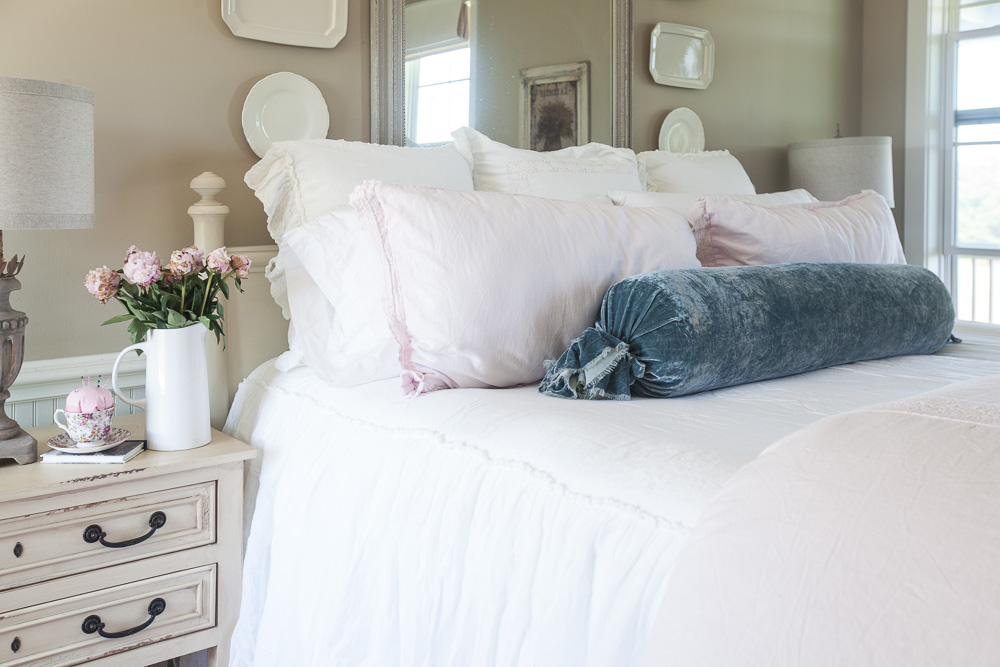 The pillow is down filed and boy is it soft. I love the ties on the ends.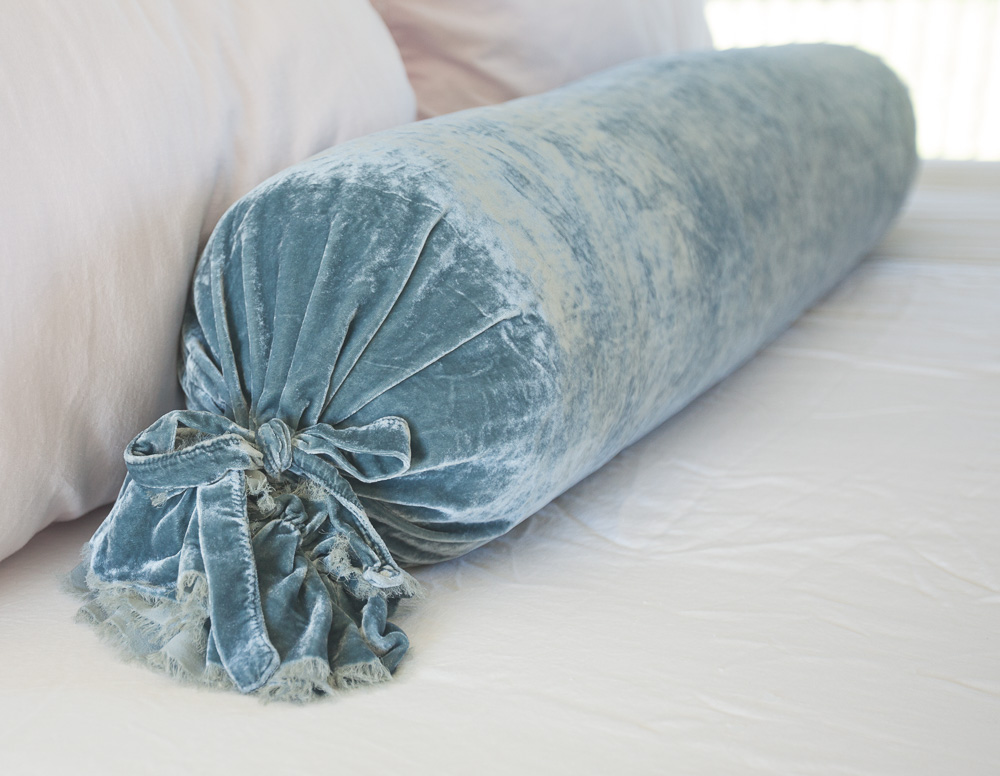 Here is the way the outlet works. The items I am showing you may or may not be in stock. It's an outlet so the stock changes from day to day. I thought I would highlight some things that were stock when I wrote this.
Check out the Olivia shams below. You can find them in the Bella Notte Outlet, HERE.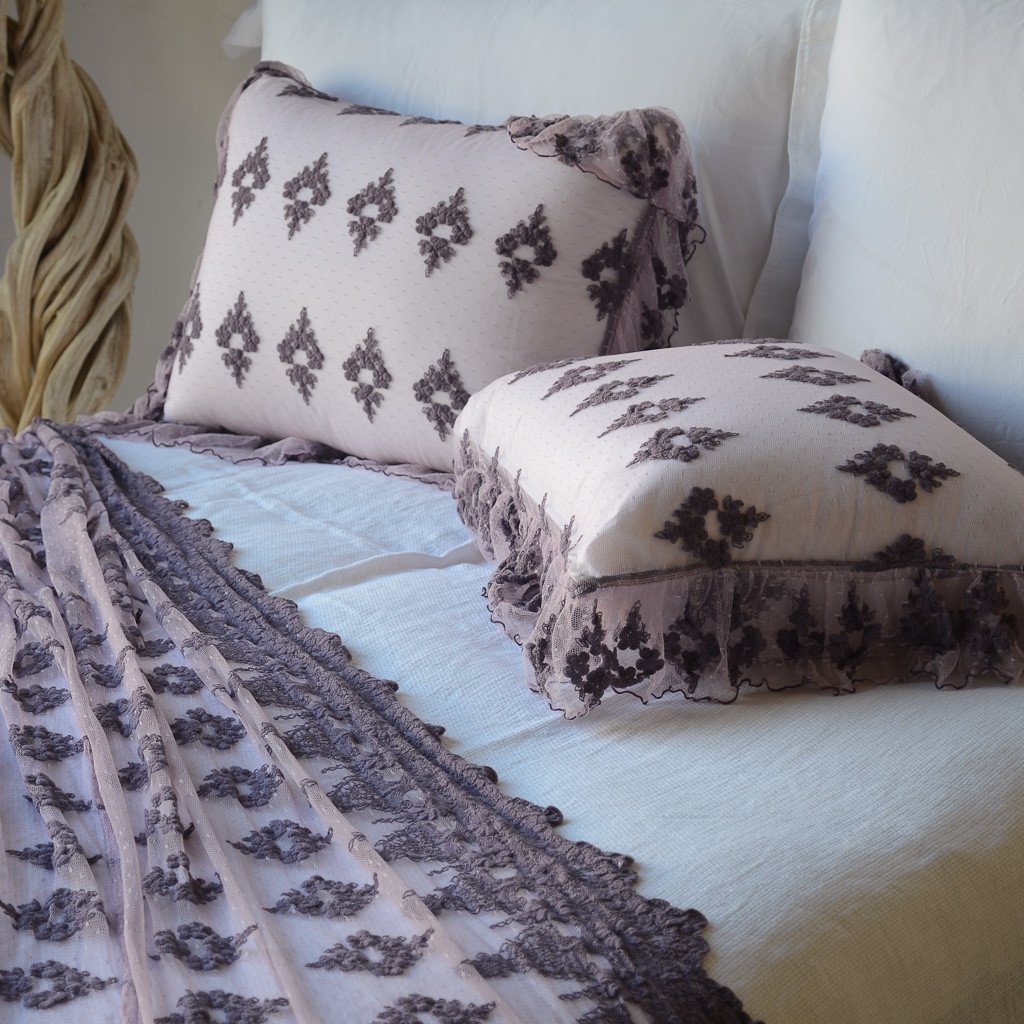 Photo credit: Bella Notte
Here's a gorgeous bolster pillow with crocheted lace, CLICK HERE.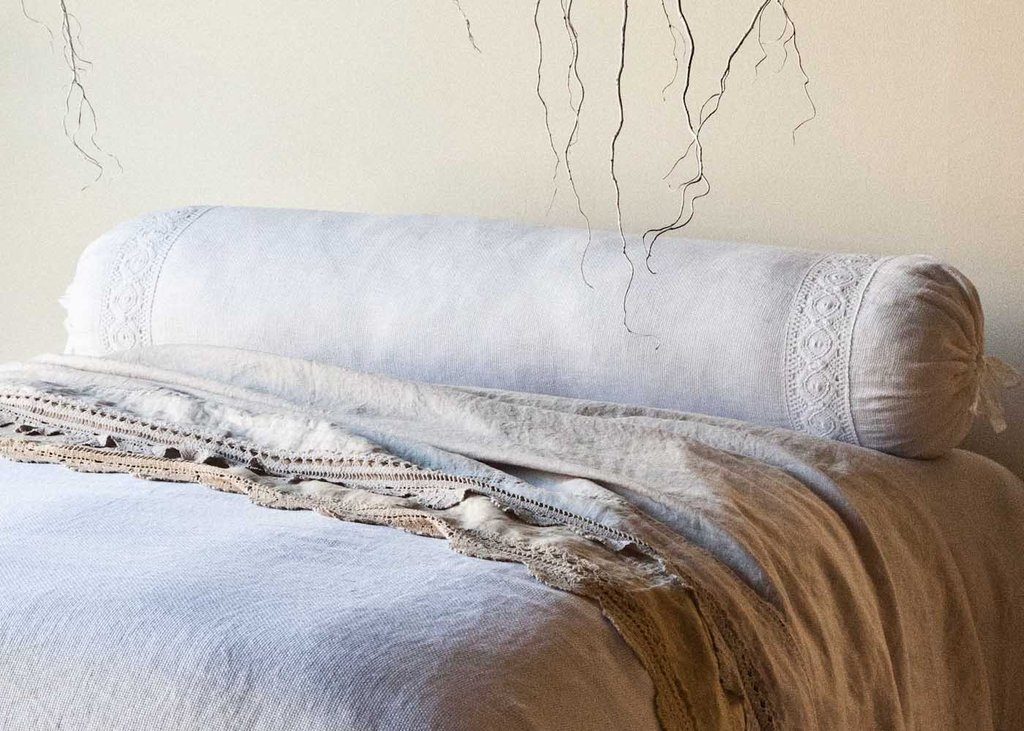 Photo credit: Bella Notte
For this linen king pillow sham, CLICK HERE. They only have one, but one king size pillow is perfect for a twin bed. I often use a king size pillow for a twin bed.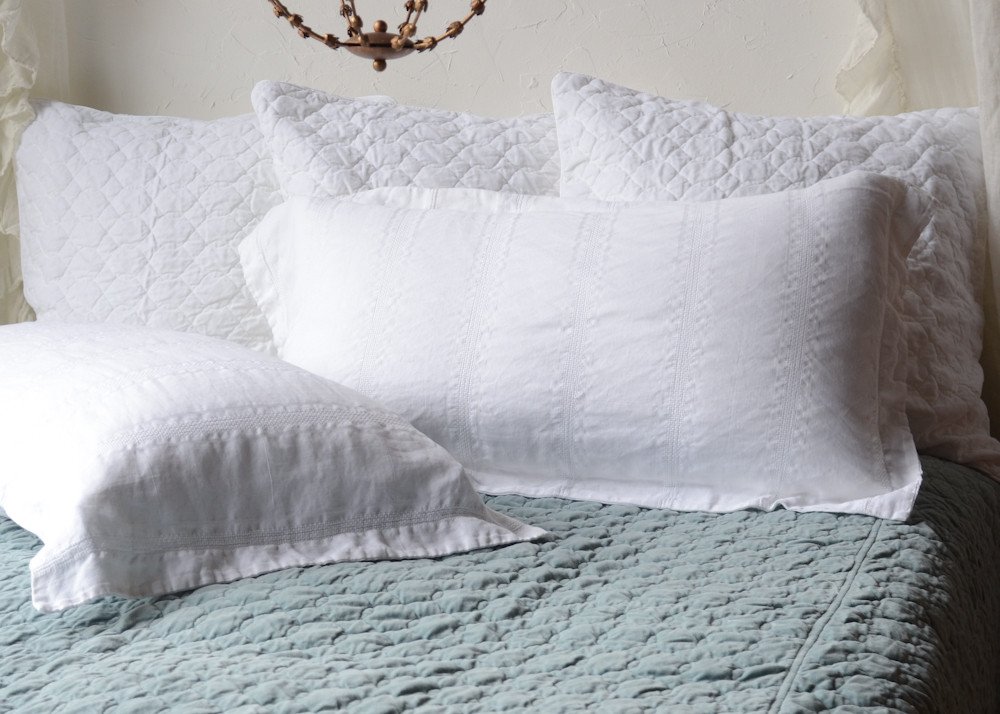 Photo credit: Bella Notte
And I also found this scrumptious velvet pillow in seaglass, CLICK HERE.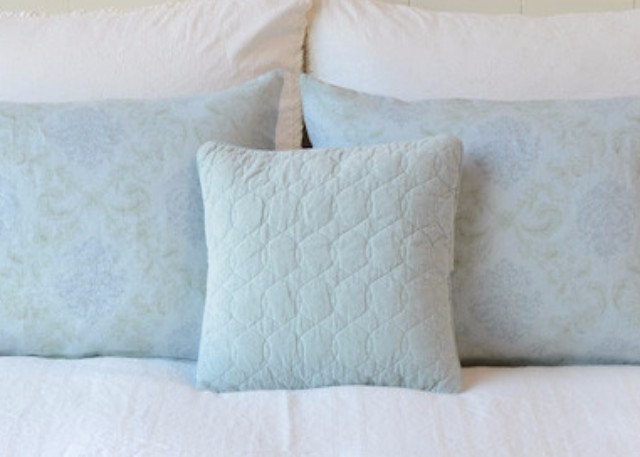 Photo credit: Bella Notte
It's so fun pursuing their site to see what's on sale.