Is any room ever finished? If you love interior design, the answer is no. So I've been looking at my built in cabinets and fireplace for awhile now. I wrote about how I achieved the original finish HERE.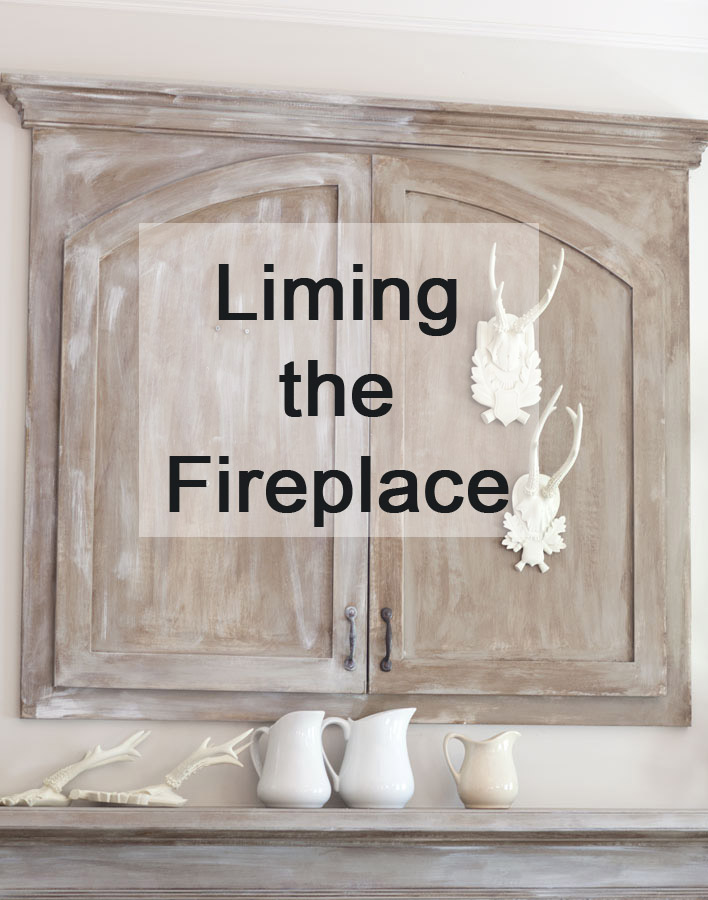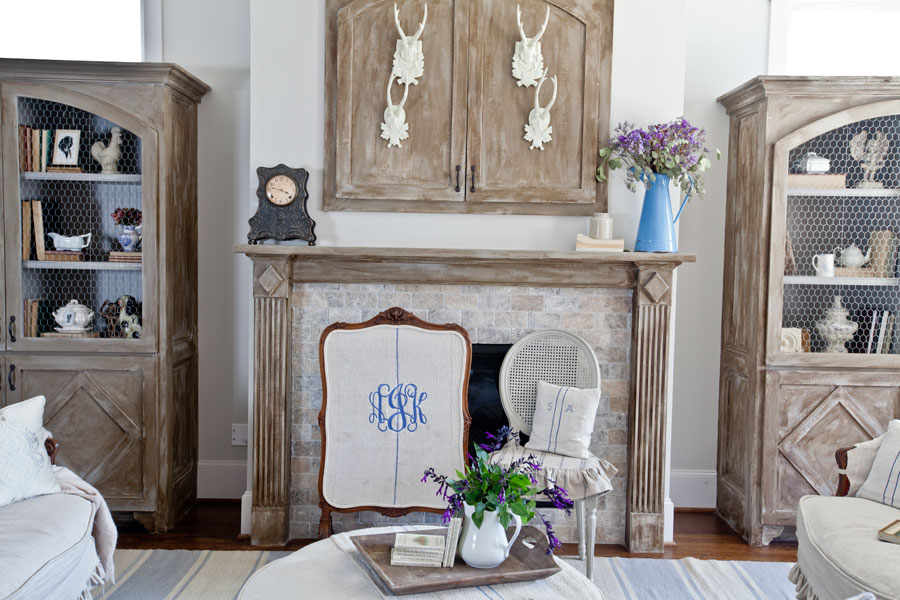 I like the finish but began to wonder what it would look like a bit lighter. I decided to add some liming wax to the finish. I pulled out my liming wax and began adding it very sparingly. I also removed the antlers.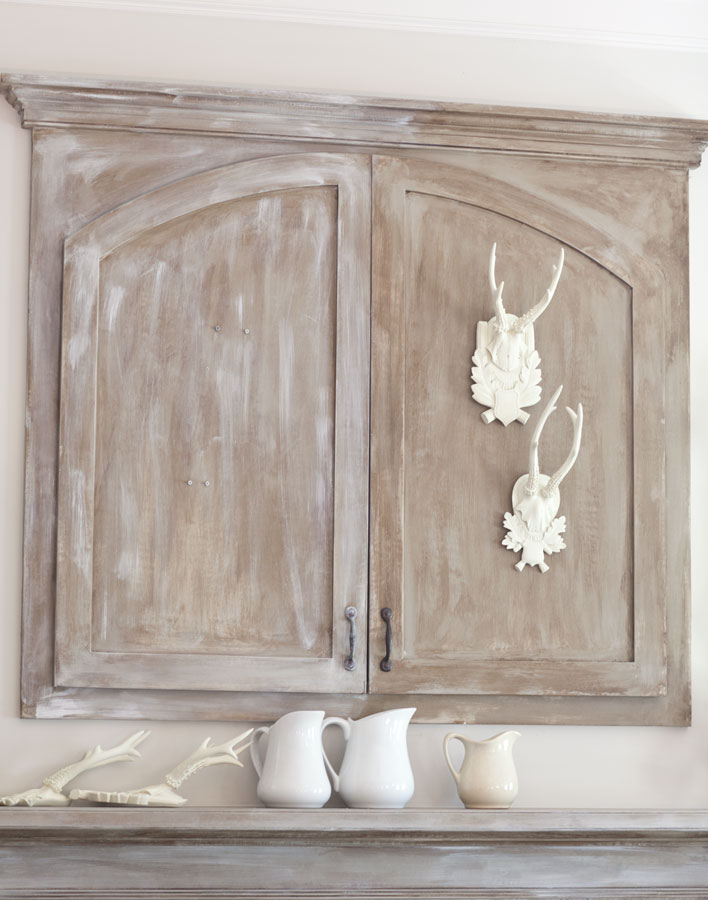 I like the antlers, but I was ready for a change. I will find a new home for them, no worries there.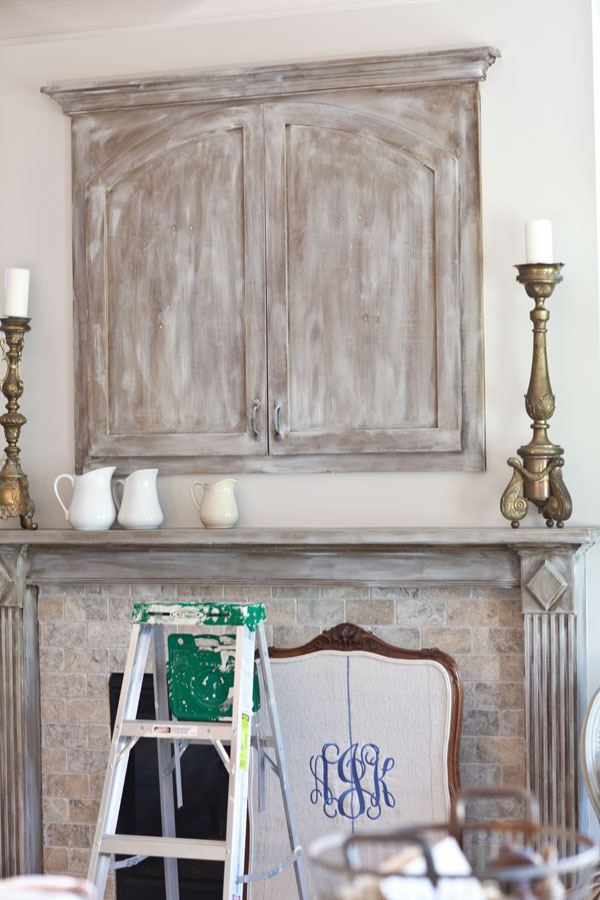 Here is the room with all of the cabinets done below.
For clarification, since people ask, the cabinets are not in front of windows. Those cabinets are built in BELOW the windows. I wish the carpenter had made them shorter so you could tell the window was on top of the cabinets, but he wanted to give me as much cabinet as he could.
This is the before.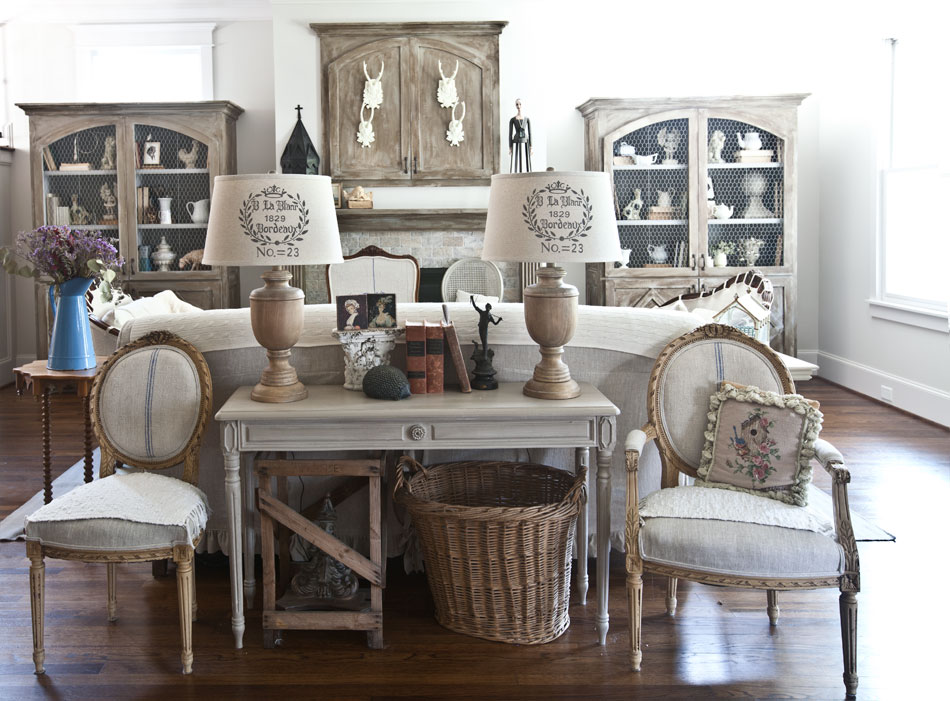 This is the after. I also switched out the lamps.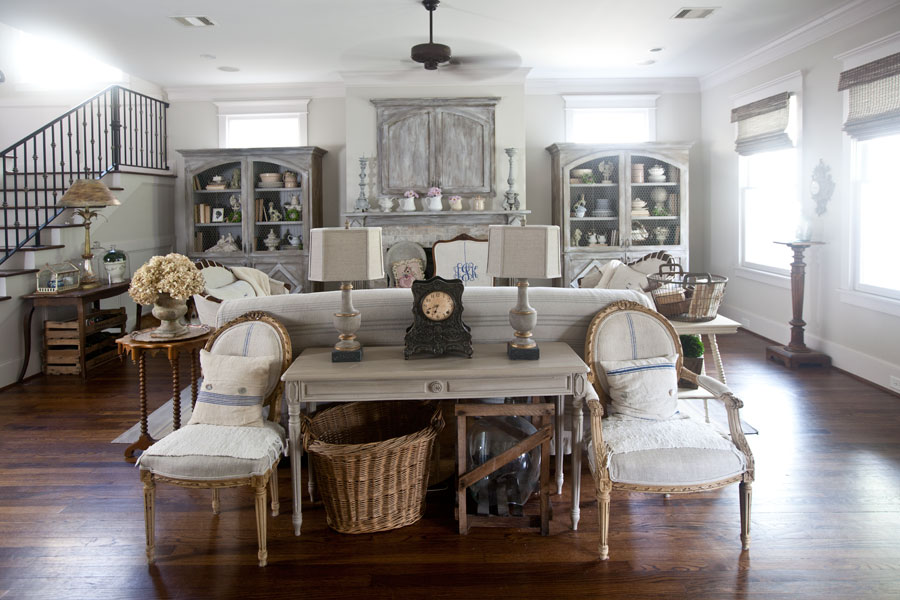 You can definitely tell the cabinets are less brown now.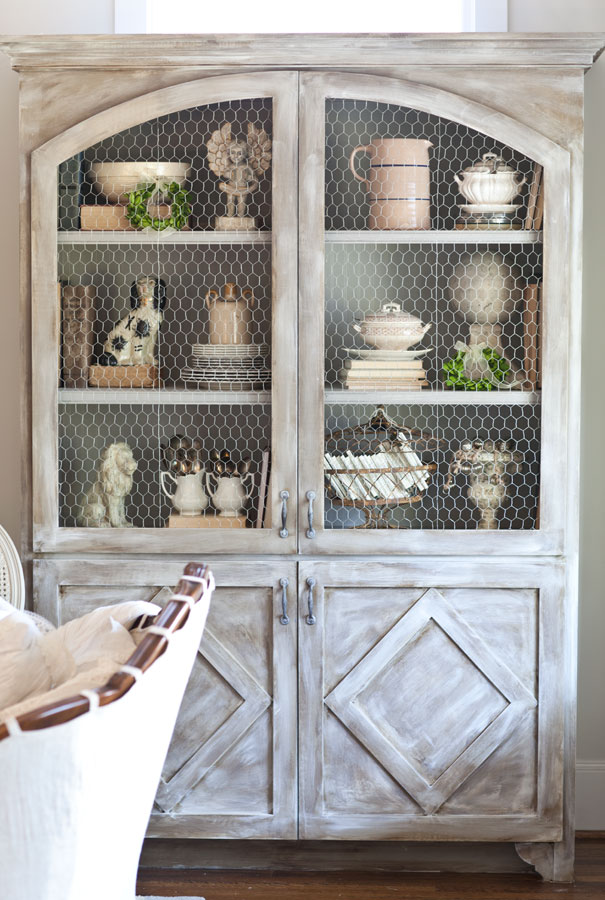 I went very simple on the fireplace mantel also. I have gone rather monochromatic on the decor here. It's not that I'm opposed to color but that the strong color I don't think works here. The candlesticks are a very soft blue. I lean towards having very little on the mantel, because the doors have to swing out. I like the look, but I'm still playing around with it. I like the cabinets with nothing on the doors. Since there is no artwork on the doors, I felt the mantel needed something. (Full disclosure: After I took the photos I changed things again. Now the mantel only has the candlesticks, two pitcher and a stack of platters.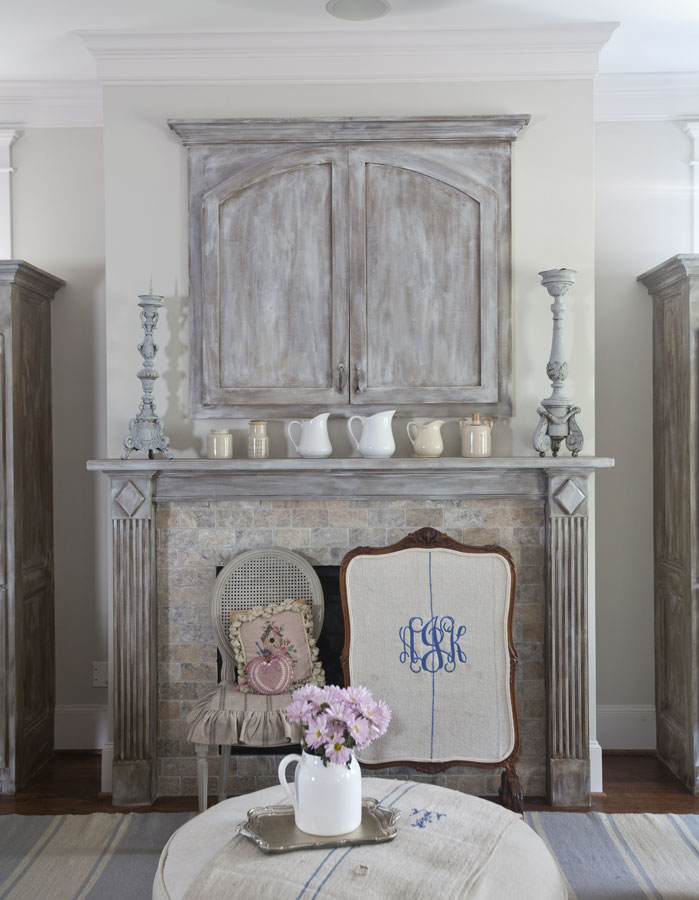 Well I think I am going to work on it a bit more later, but there you have it.
TIPS FOR WORKING WITH WAX
If you apply liming or antiquing wax, I recommend starting with a clear wax first. If you add too much wax, it is easier to remove if there is a clear coat of wax underneath.
Add wax in a small area, then buff away the excess wax. If you wait too long, you won't be able to remove the excess wax.
This entire project probably used about an ounce of wax, so it goes a long way.
The wax I used for this project can be found (affiliate link) HERE.