I have partnered with Michael s and Hometalk for this project, but the opinions are my own.)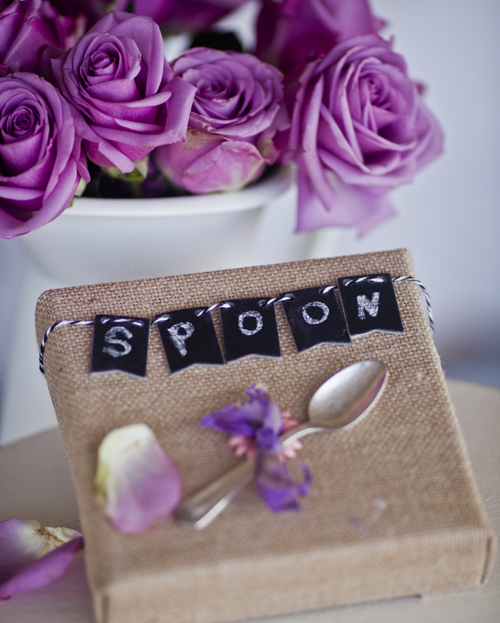 Are you in the Houston area?  I would LOVE, LOVE to meet you in person!! Micheal's is having a Pinterest Party on February 16 from 1 – 4 at all of their stores.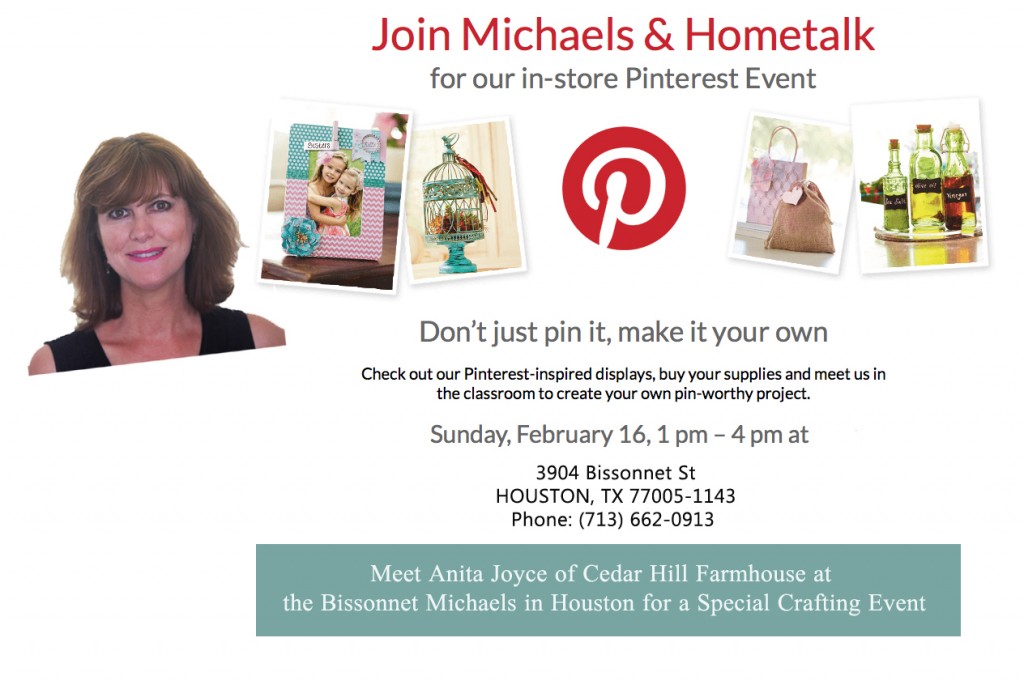 I will be at the Houston Bissonnet Store
3904 Bissonnet St
HOUSTON, TX 77005-1143
Phone: (713) 662-0913
The event is free, but you will need to purchase any craft supplies you use during the event.
Here's a look at two of the canvases I made with my Michael s supplies.  I used the little chalkboard flags, and chalkboard markers to make the 'spoon' sign at the top. The spoon is a demitasse vintage silver spoon from my collection, but you could use any spoon you have.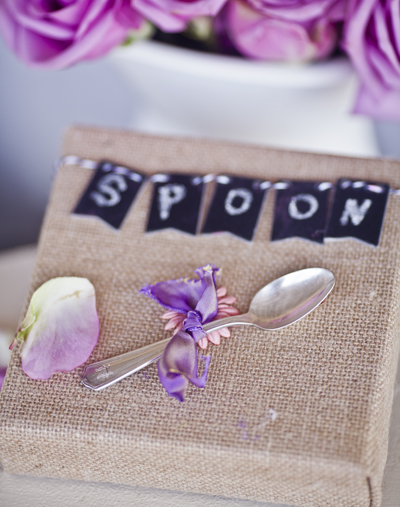 I glued everything down with my glue gun, and I was done. It was so easy I made another one.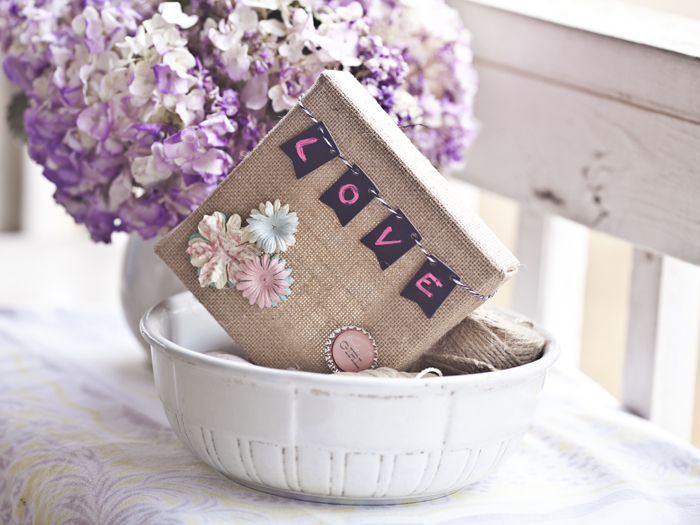 For the 'love' canvas, I used flower pieces and bottle caps from Micheal's.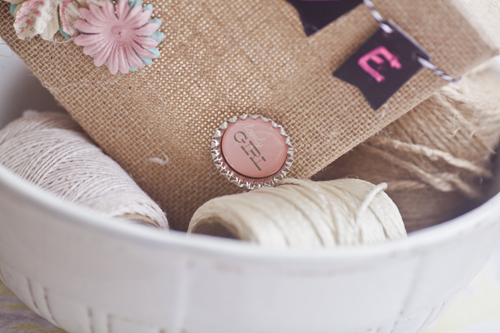 For the canvas below, I used a full-sized silver spoon. Well that was a blast! There are several Pinterest inspired projects you are work on, or make up your own. I sure hope you can come!!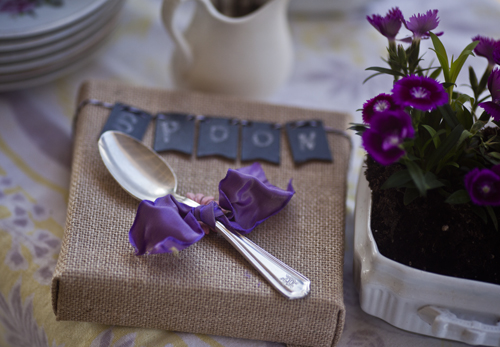 There's even a giveaway!