3 years ago, I announced my color of the year was lavender HERE.  And now 3 years later, it's still my color. In fact, it was my favorite color when I was a kid, so really it was just a matter of time, until I came back to it. It's my inspiration color for my table and decor today, so let's take a look. In the kitchen, I've got some redbud tree blooms in a white pitcher. We brought these back from the farm. I wish I had a redbud tree in the city. The tree is so pretty this time of year.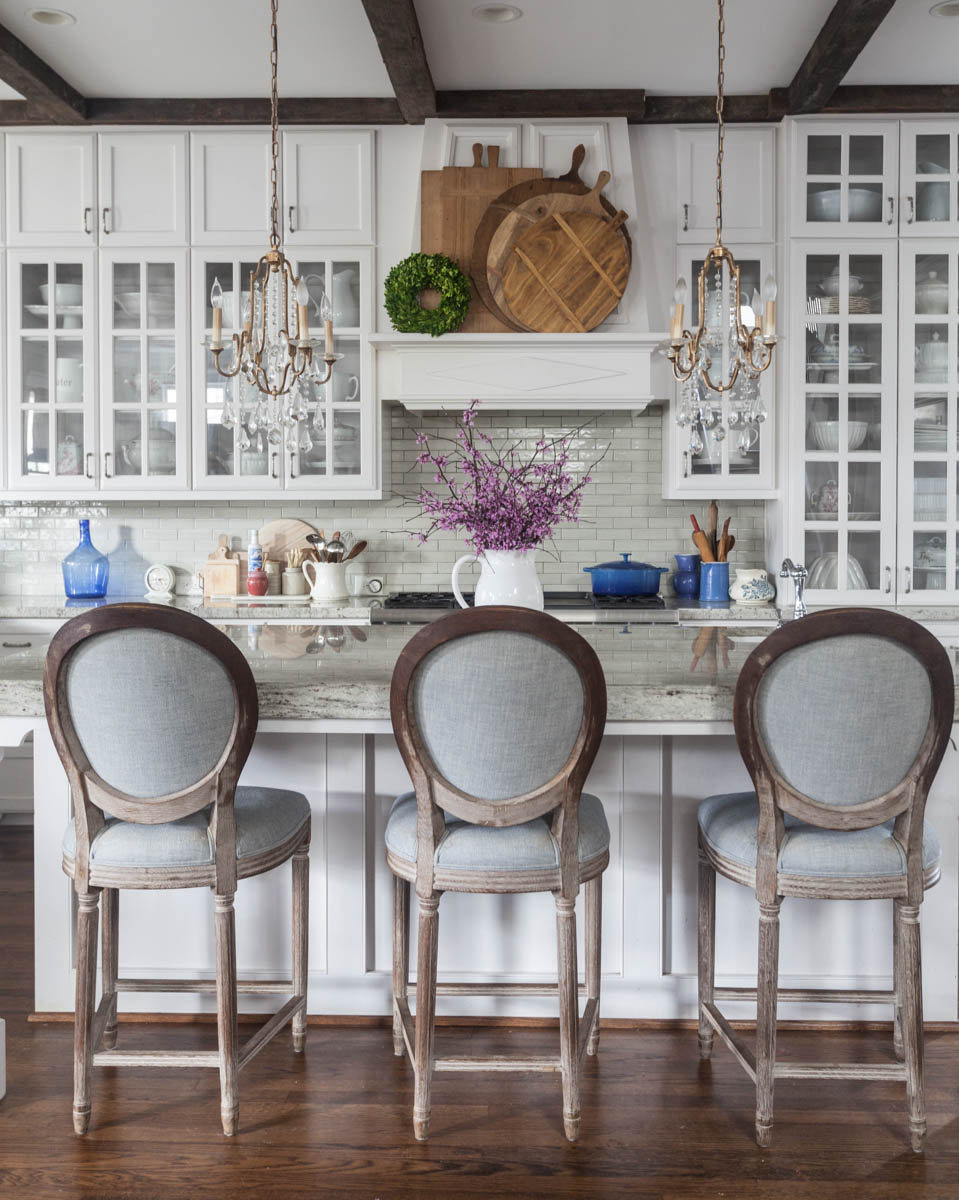 The blooms look very purple to me. I also have some purple flowers on the Gustavian chest. I love this purple Spode transferware vintage tureen that I look looking at every day. I've paired it with my new Spode Kingsley teapot. The purple color is very similar although the tureen is much older than the teapot.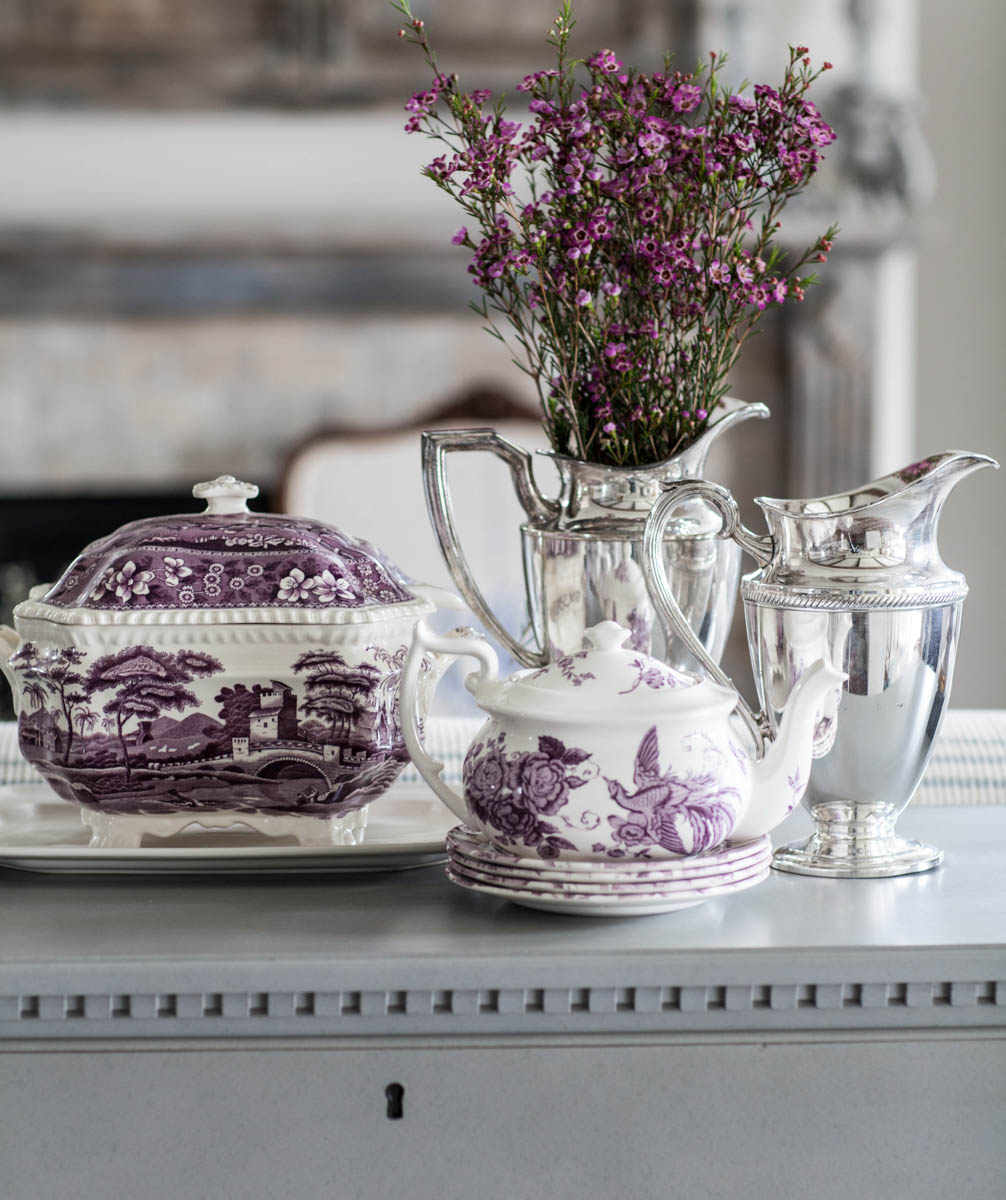 On my breakfast room table, you'll see this beautiful transferware small covered tureen (maybe a sugar) also in purple. It's from my sweet friend Peggy!!! She knows I am smitten with purple transferware.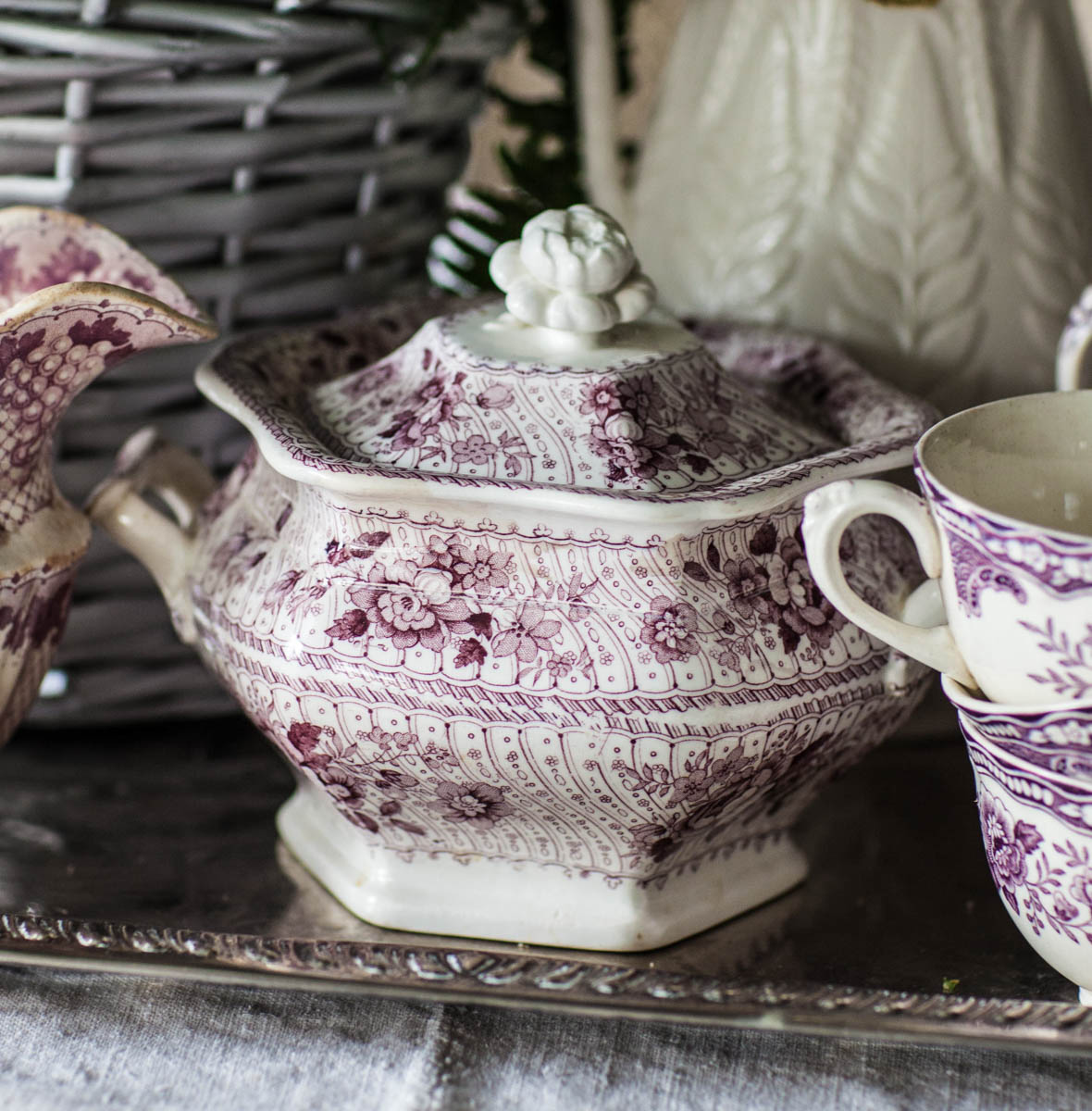 I've set the table with a mix of antique and new pieces. The placesettings are in the Spode Kingsley pattern.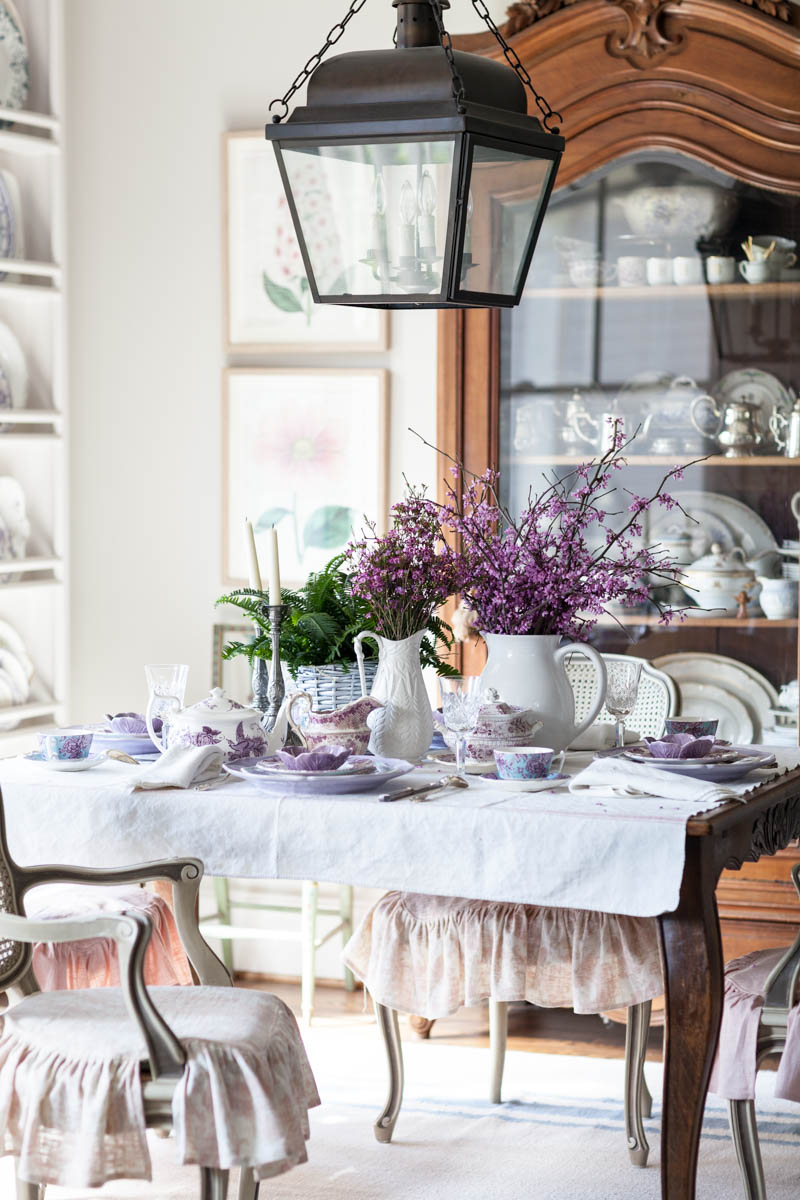 You definitely don't need a lot of expensive flowers to have a beautiful table. Let your dishes be the 'main course'. With the free redbuds, I've added flowers from the grocery store for a total cost of about $5. The fern is a houseplant that I already had.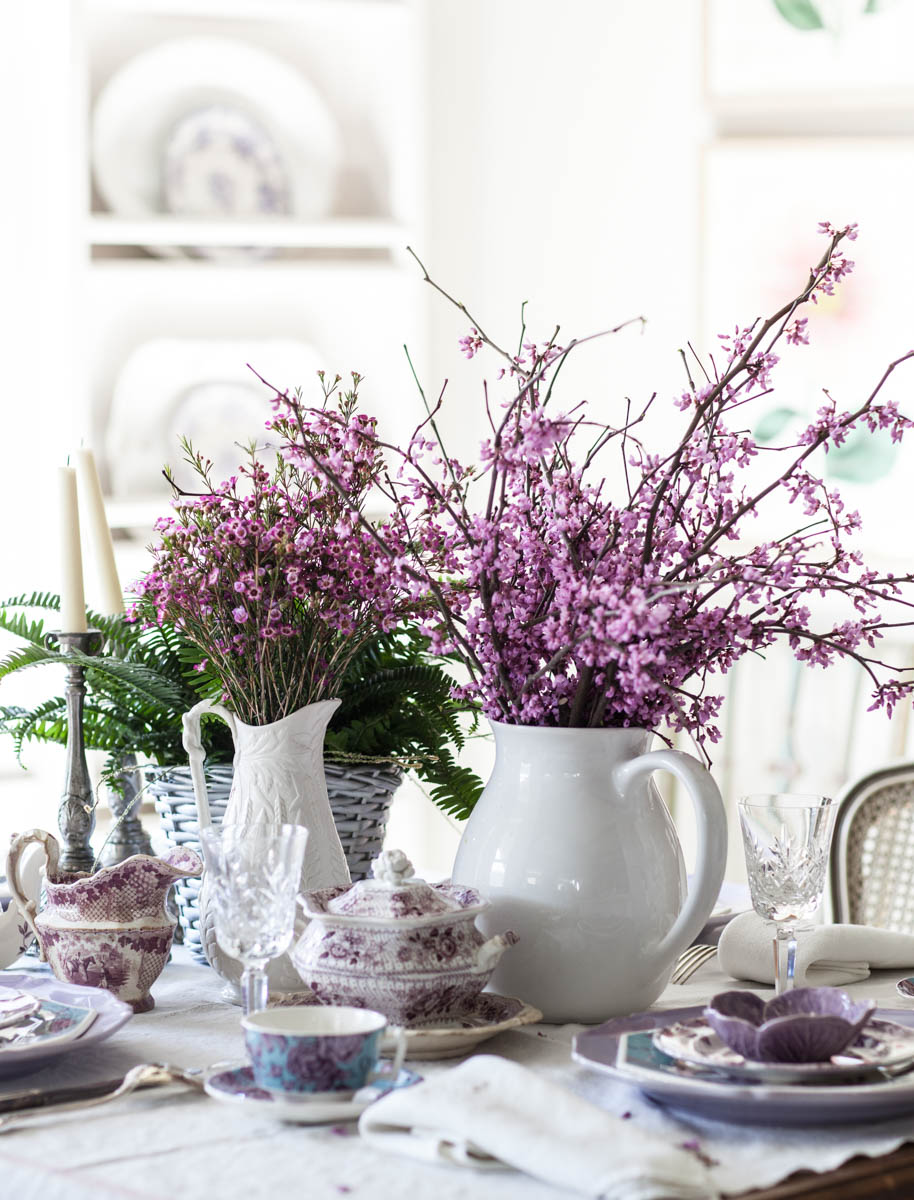 I love how the Spode Kingsley has some teal pieces that with with the purple and white pieces. I also added the large purple underplate from Portugal and the little purple cabbage bowls also from Portugal. The redbud shed little purple flowers all over the tablecloth and I left them, since they looked so pretty to me, like purple confetti.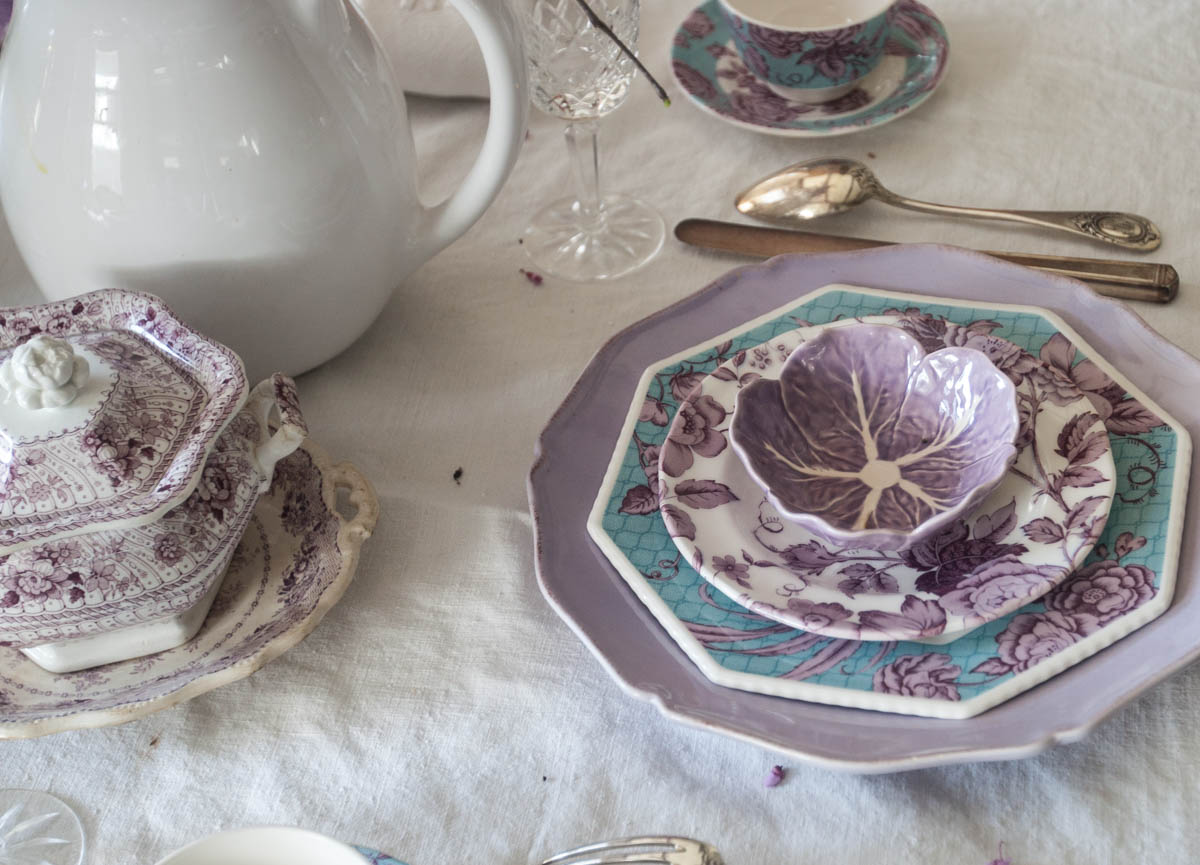 I use purple throughout my home, so today I am just showing you one corner of the house.
I've got some French purple pieces also like the footed piece below. I didn't use it on my table, but it's in the armoire.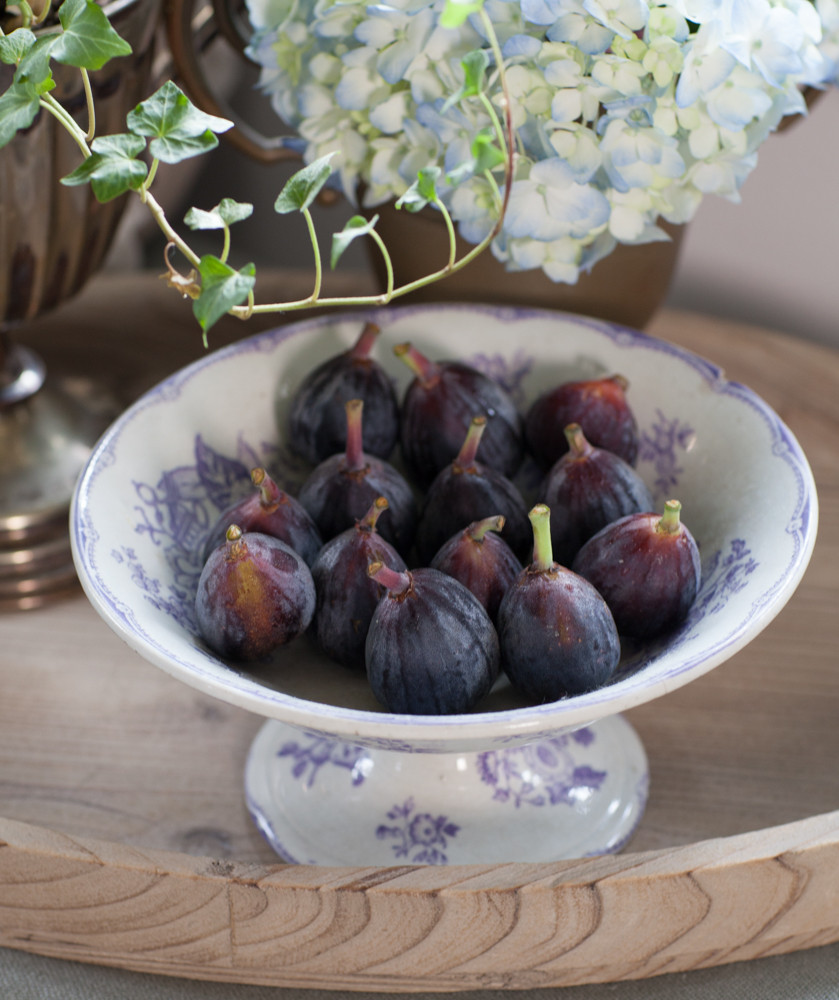 I also have several more purple pieces in plate racks on either side of the windows in the breakfast room.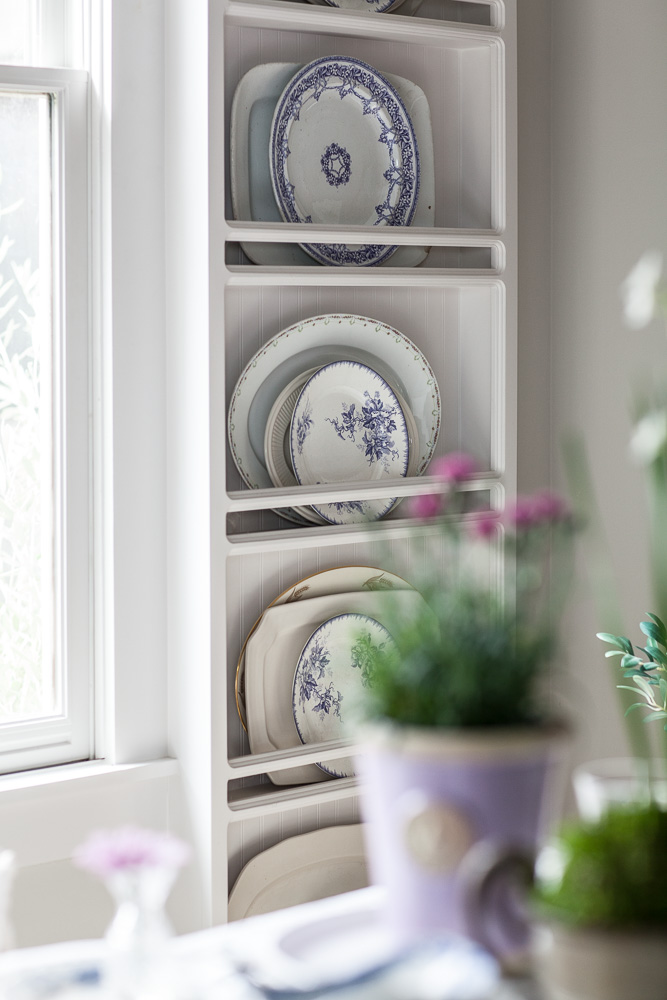 I've focused today on how I've used dishes to add lavender to my room, but you could also use pillows, throws, and artwork to add your color. I keep the dishes in the cabinets white, so they go with whatever colors I have going on in here. As you can see it's a gorgeous sunny day here today. I hope it's fabulous where you are, and stay safe!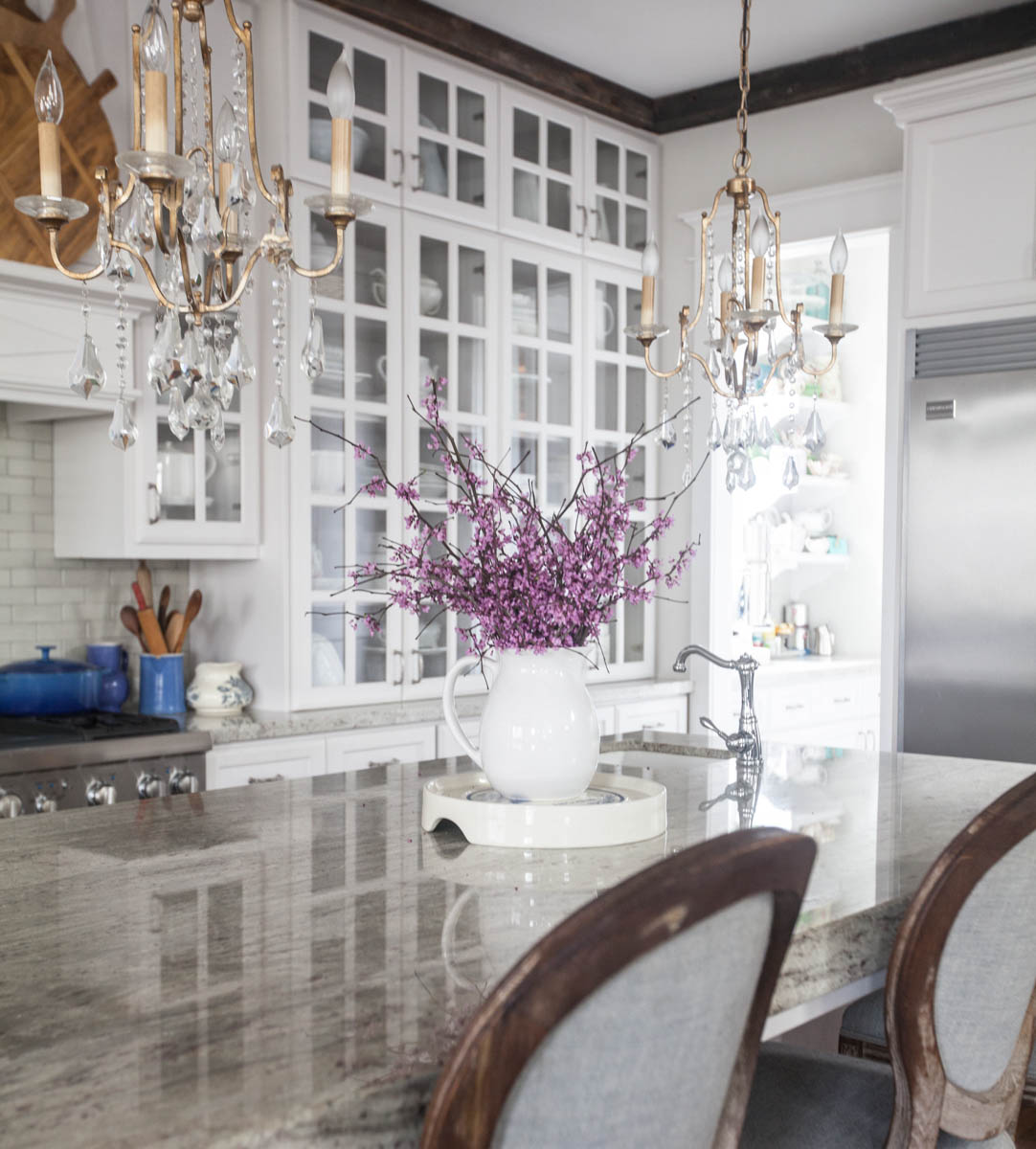 Bre sure to check out all of the awesome blogs on this tour!
Designthusiasm | StoneGable | On Sutton Place
Shabbyfufu | Maison de Cinq | Cedar Hill Farmhouse
Sanctuary Home Decor | Town and Country Living | Rooms for Rent