Do you love doing laundry?   Do you love using the washer and dryer and the iron?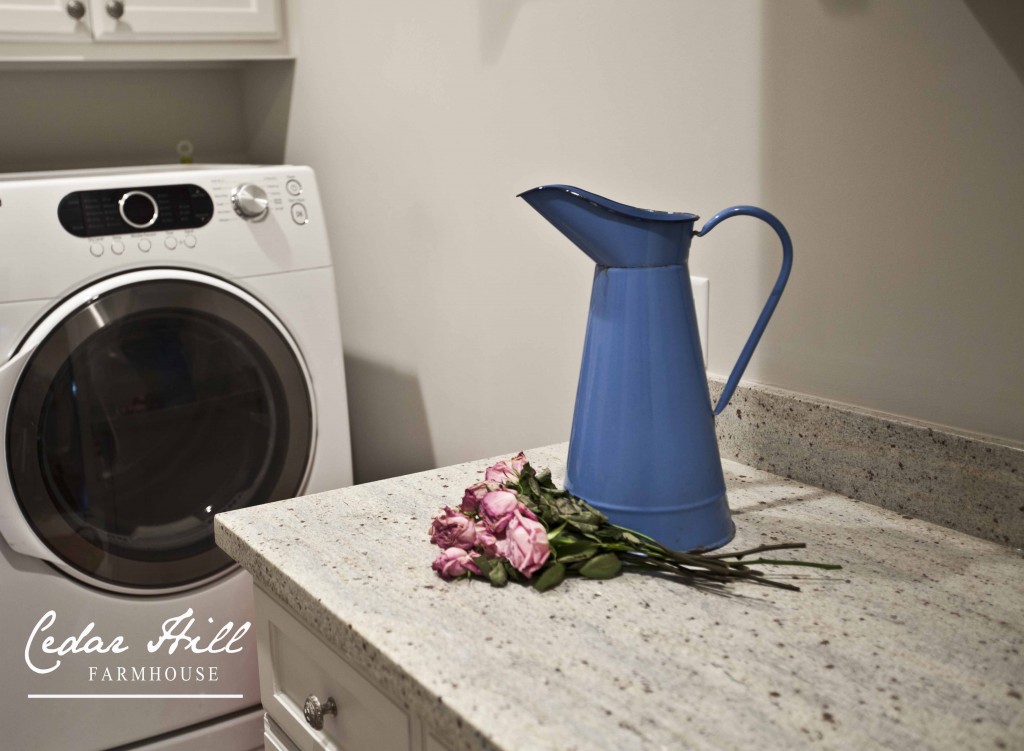 I can't say it's my favorite thing, but I have to admit I kinda like hanging out in my new laundry room. I even caught up on my ironing this week, because I don't mind being in here.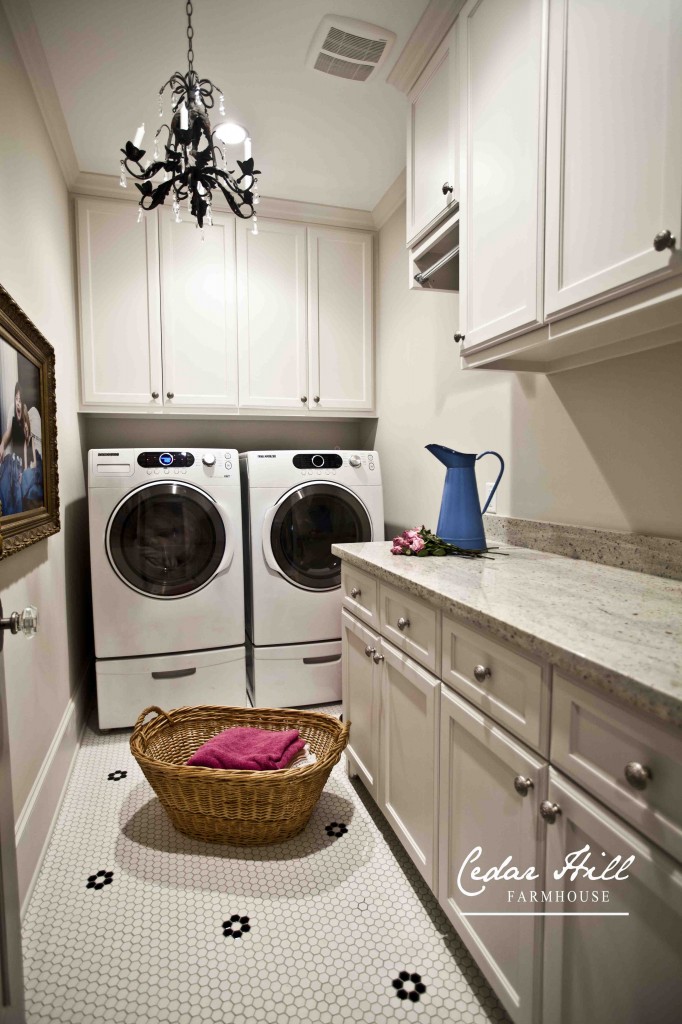 It's just so… well… pretty.
Did you see the gorgeous chandy?  It's not electric, so it was super easy to hang.  I think it is just perfect in here. It makes the room feel inviting and special.
It's like the room is saying, "Come on in, and join the party."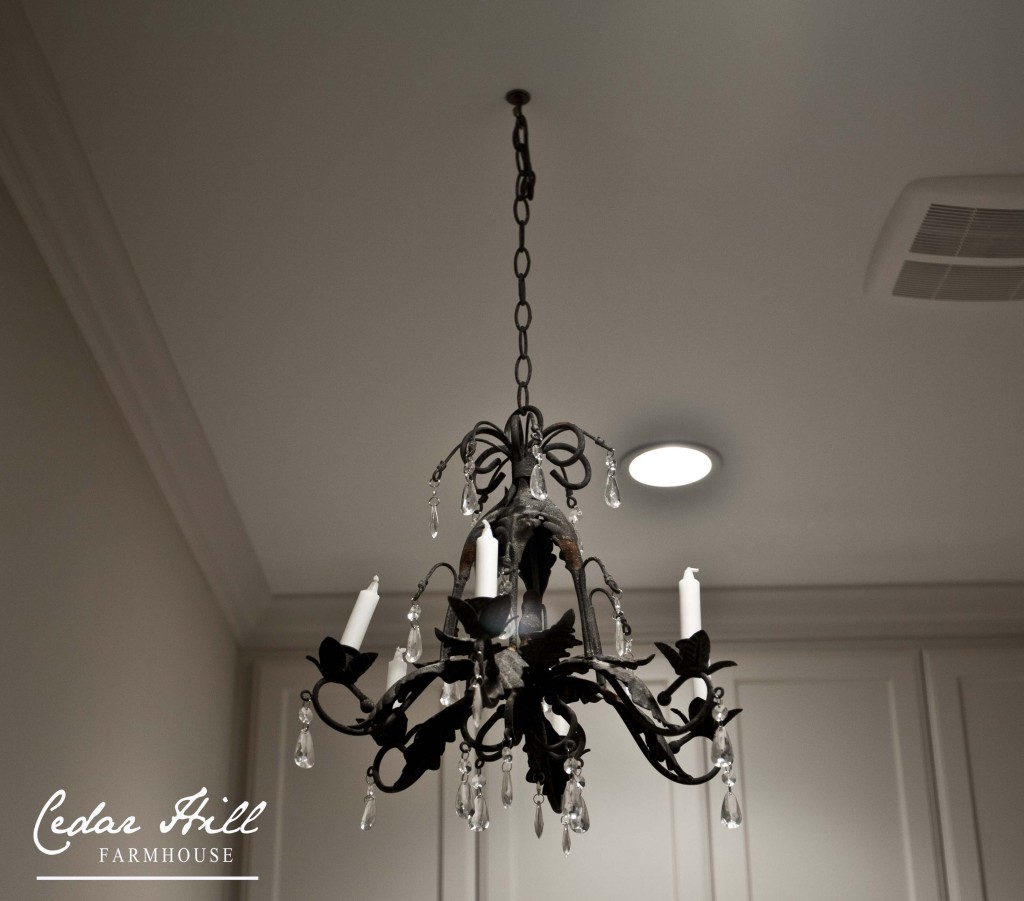 Of course when you step in, you realize that your carriage has turned into a pumpkin, and you are in the room where the ironing board and the dog food are kept.  Still, that really didn't bother me until I stepped in Molly's water bowl.
Yes being a blogger is glamorous.