This is a super easy pillow to make and I think it's really pretty too.
To make these pillows, I measured my pillow inserts first. They are 20 inches x 20 inches. So I knew that I needed 20 inches across and  20 inches top to bottom for each. I use a 1/2 inch seam allowance so that means I am sewing a pillowcase 1 inch smaller than the pillow insert in each direction. That is what you want.
But since this pillowcase has an envelope enclosure, there is an overlap in the fabric.
I measured a piece of fabric that was 20 inches wide and 46 inches long. Well that is what I should have done.  I forgot the extra 6 inches I needed for the overlap. Since I forgot it, I added a bit of fabric to one end. Cut the correct size and you can avoid that.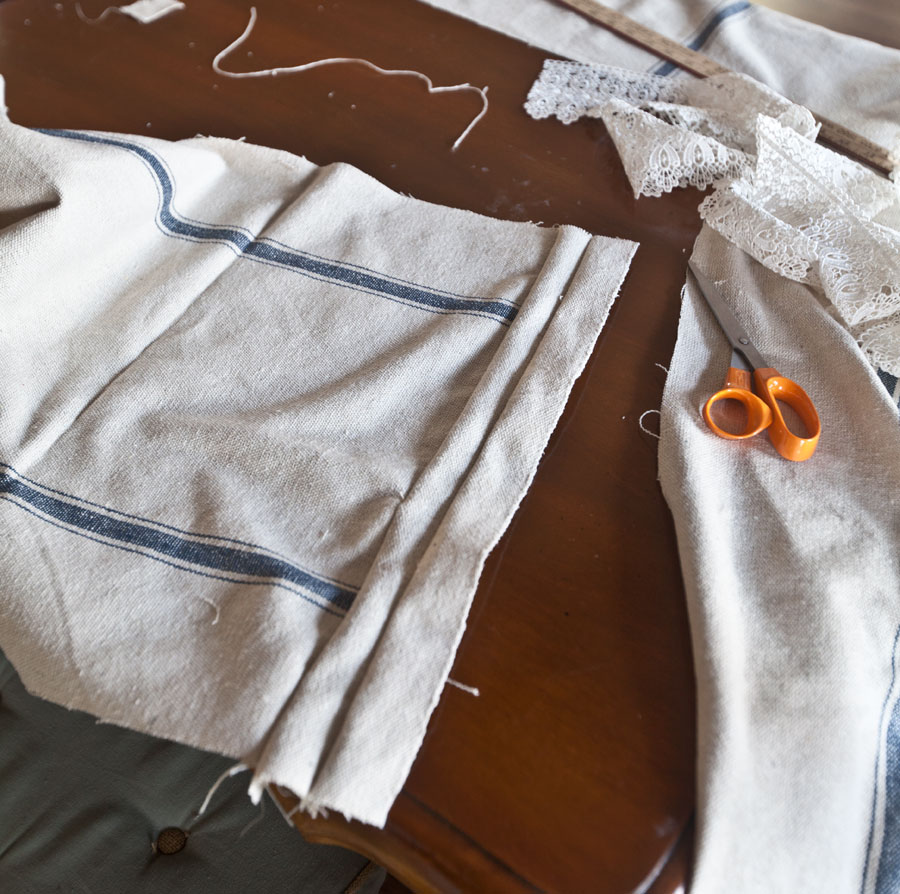 I hemmed both ends of the fabric.
On one end, I sewed a piece of lace all the way across the end.
Next I folded the fabric right sides together. I made sure the lace side was folded first, then the other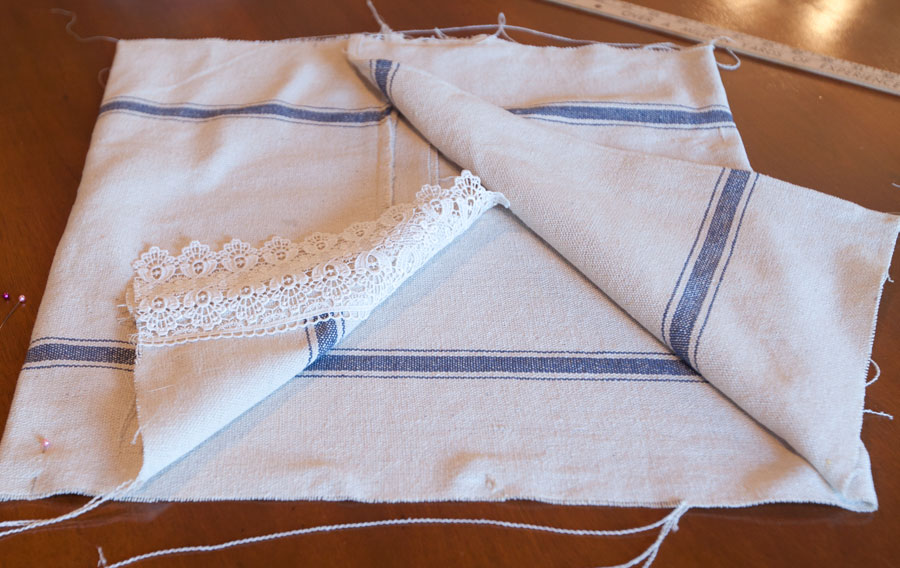 I measured the fabric to be sure that from top to bottom the pillowcase was going to be 19 inches. It was. I pinned it in place.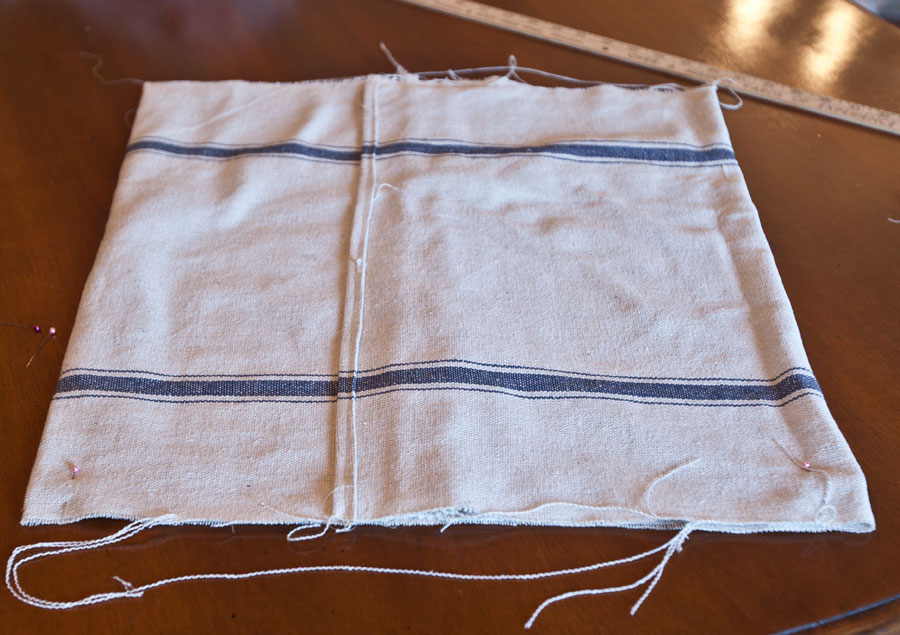 I sewed each side.
Then I turned the pillowcase right side out.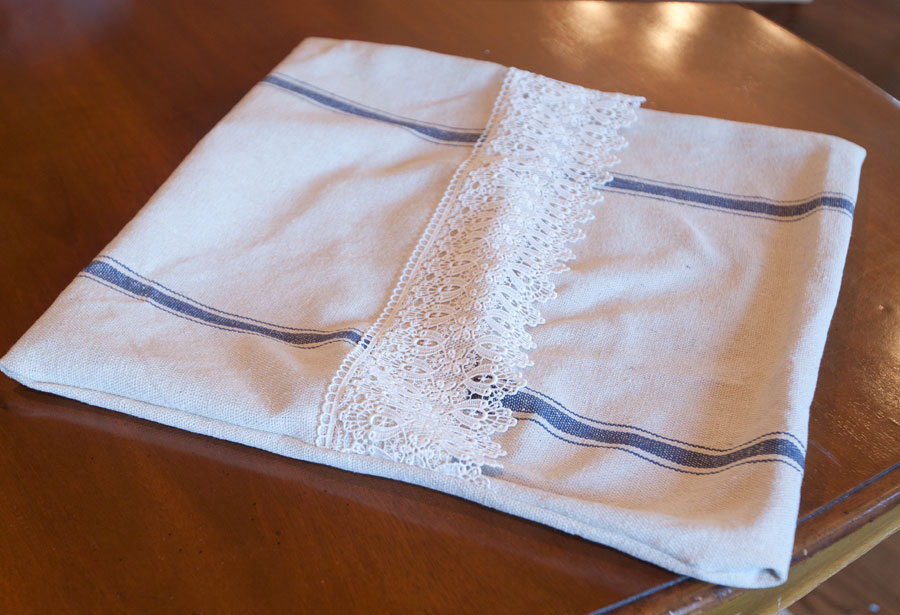 Finally, I inserted the pillow form into the pillowcase. The beauty of this design is that both sides look great. This is the back.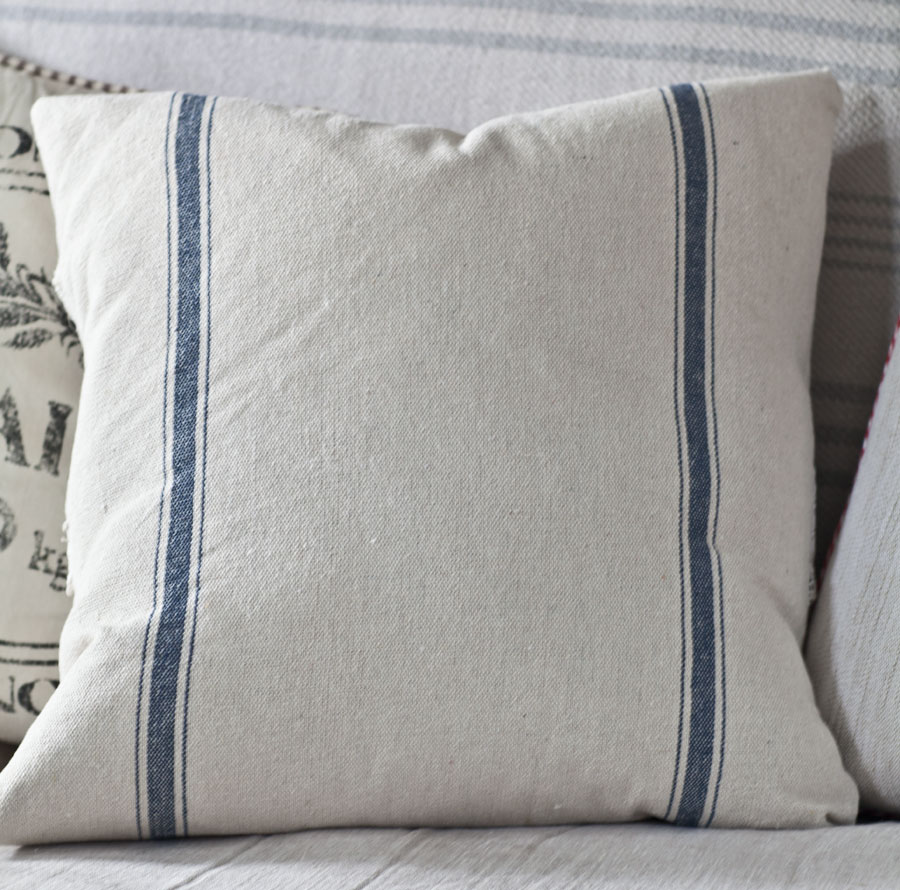 The other side has this lovely lace on it. So yes this side has the opening, but the lace makes it pretty.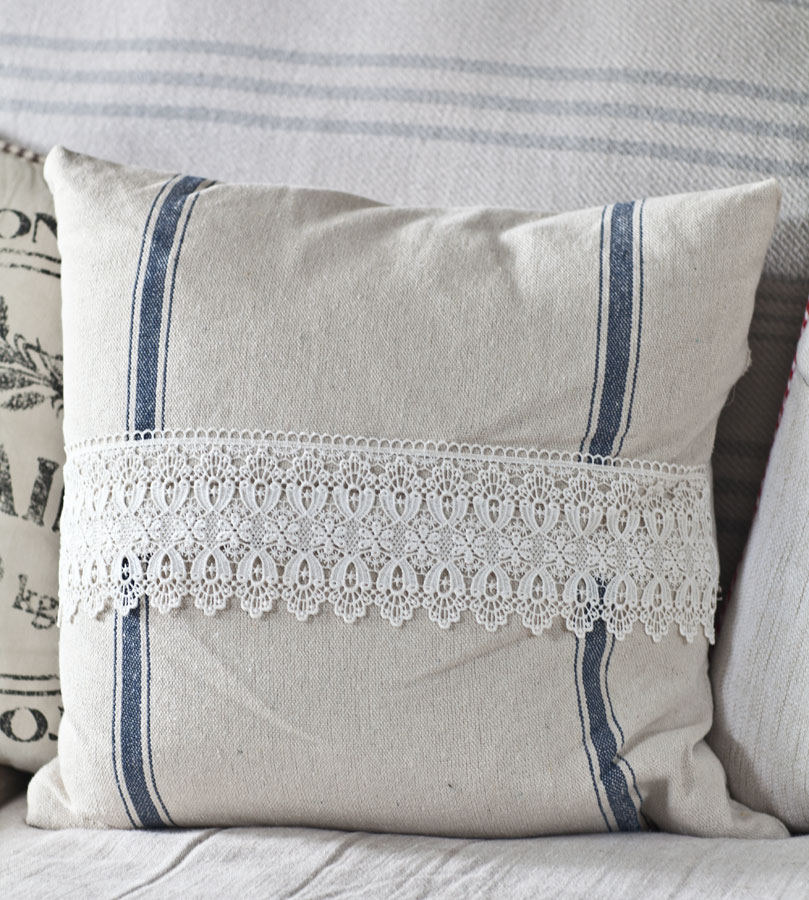 The lace was provided by HERITAGE LACE. To see my full disclosure policy, CLICK HERE.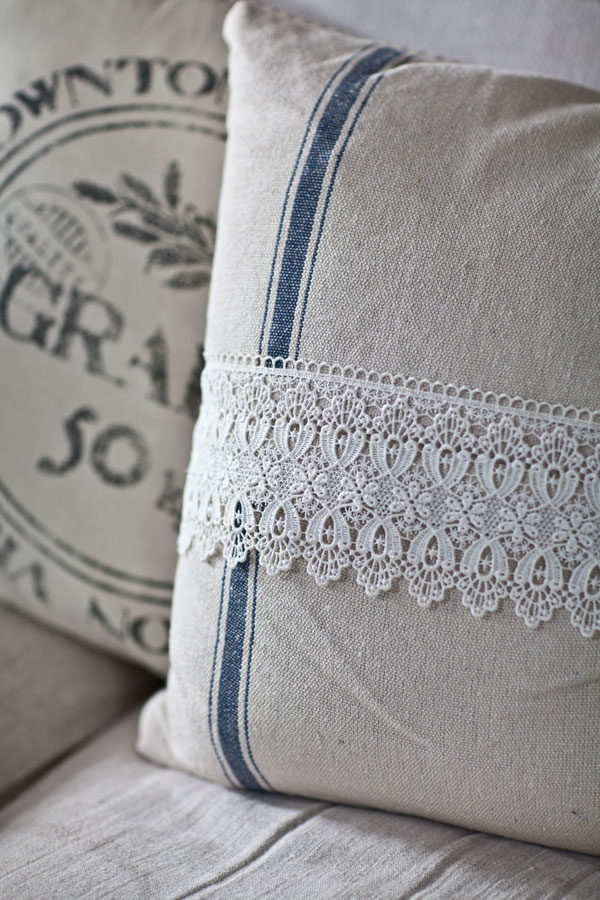 I really love the way these turned out.  This is not a great angle for taking photos in my house. But I wanted you to see what the pillows looked like.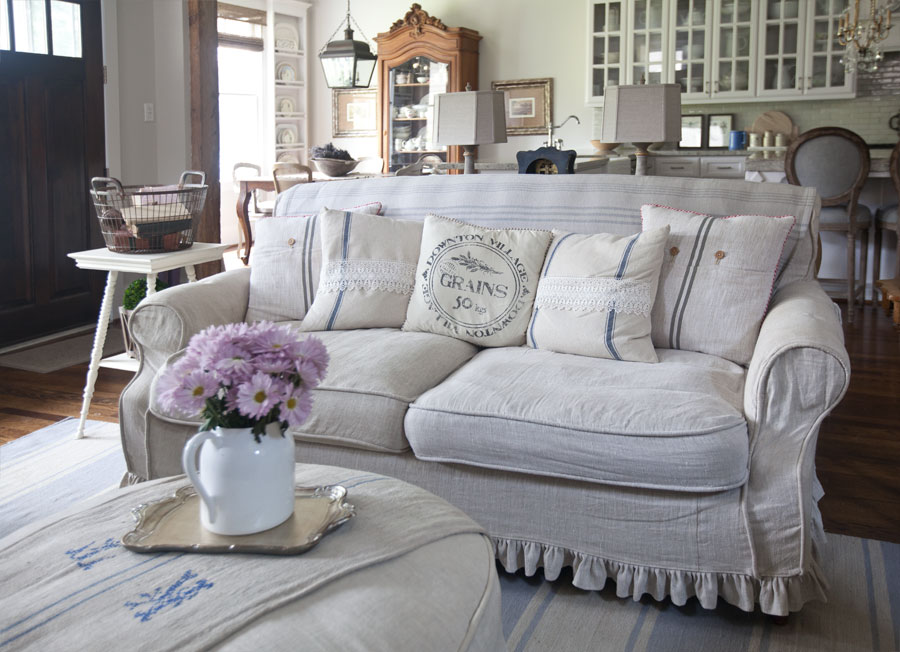 They are very comfy. Below is what the room looks like when looking from the kitchen toward the fireplace.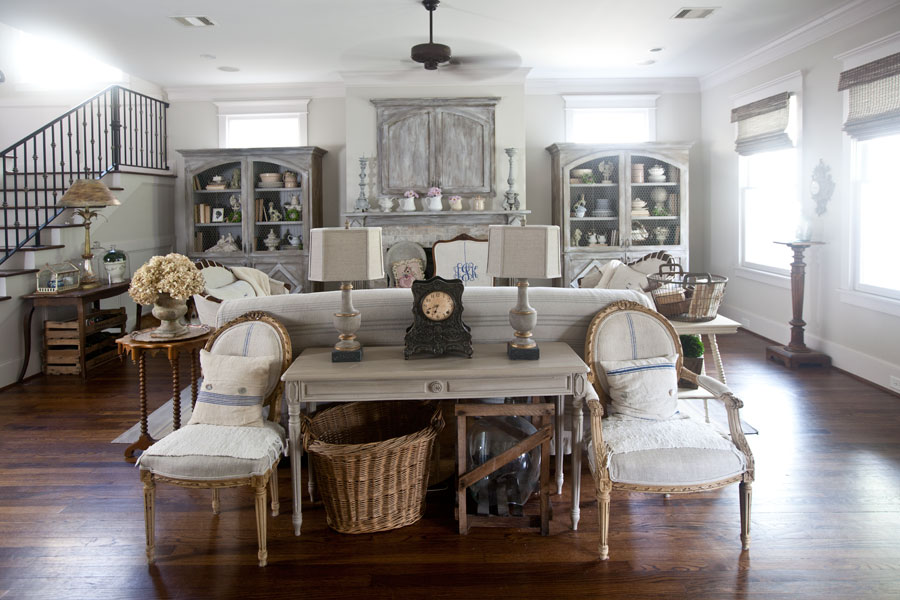 Anyway, I'm enjoying my new pillows.