I know, I'm normally talking about decorating, but today I wanted to share something I feel strongly about from a personal standpoint. Is your drinking water safe? What you may not know about me, is that I spend a lot of time researching healthy living. I'm always on the lookout for healthy cleaning options, healthy food options and so much more. I don't share a lot of that information here, because this is a decorating blog, but today I thought I would talk about drinking water, because having safe drinking water is so important to your health.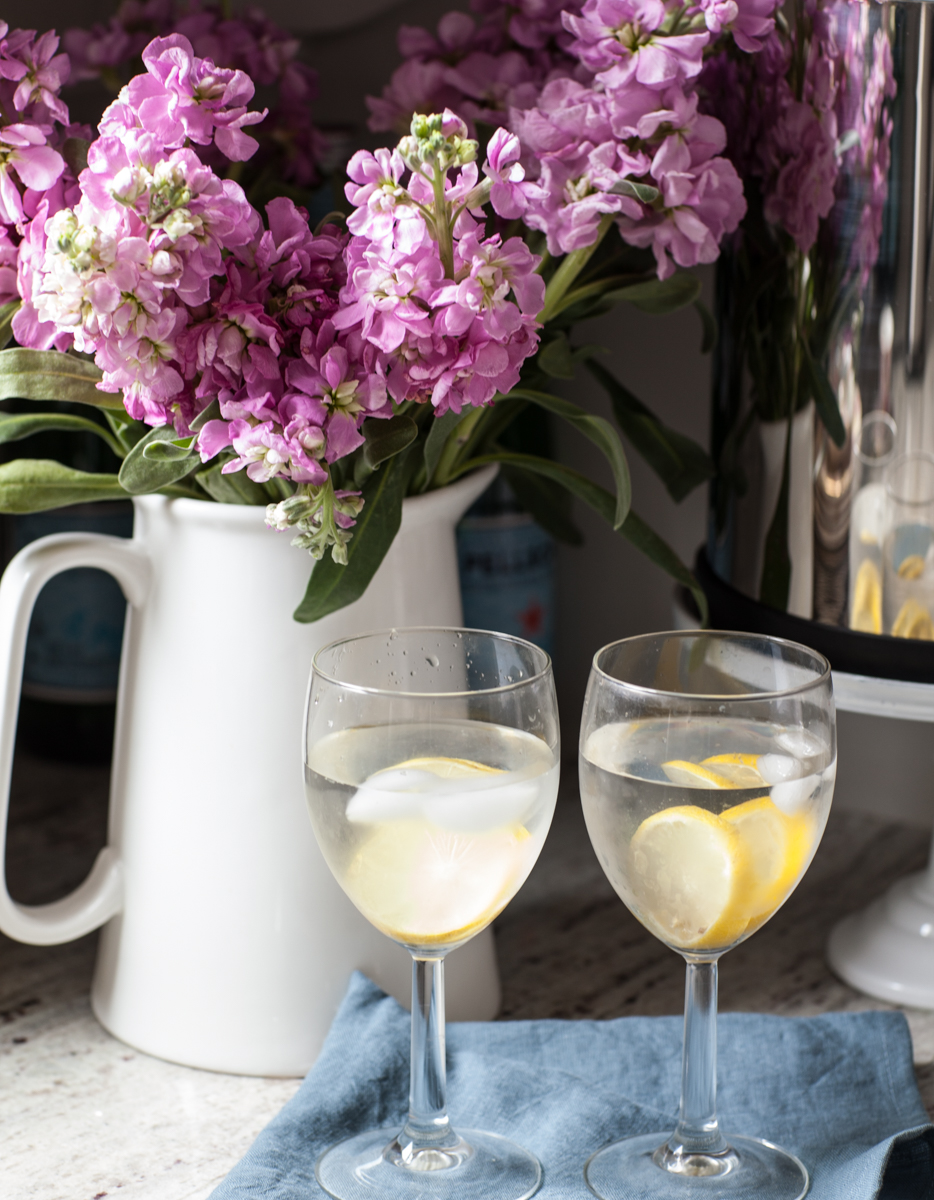 Firstly, is your drinking water safe? If you have a private well, I would suggest that you do some lab testing on your well. We just did this at our farm. I will link to the lab we used. I am not associated with them at all, and if you order testing through them, I will not benefit financially. The lab is called National Testing Labs, CLICK HERE.
If you have 'city water' then you can check the lab reports on your water HERE. You put in your zip code and see the report for your water.
Today this post is not sponsored. This is a water filter I found myself, and here's my two cents about why you might want a water filter, whether you use this one or another one. If you purchase this one, I may earn a small commission as a Amazon affiliate. I don't really care which water filter you buy, just make sure you have safe drinking water. That's really what this is about.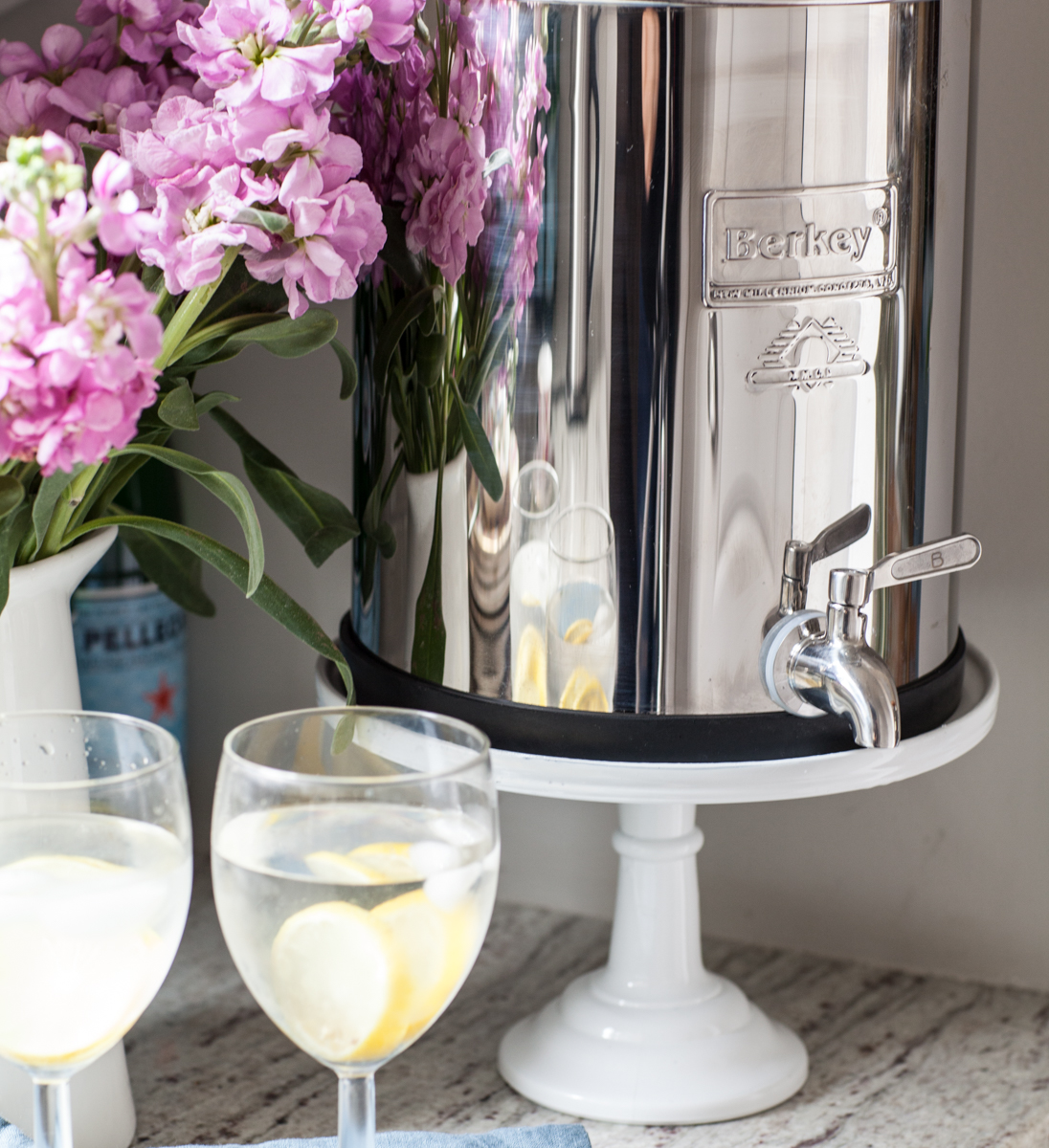 If you live in the city, or suburbs, then you might have chlorine and possibly flouride in your water. There might be other contaminants as well. The first thing to do is see what's in your water. Then when you find out, find a filter that right for you.
A friend recommended this system, a Berkey filter, and I was excited to hear about it, because I was wanting a water filtration system. Some whole house systems are VERY EXPENSIVE. I did some research on the Berkey. Here is what they say their filters remove,
'203 contaminants are removed including, but not limited to; viruses (99.999%), pathogenic bacteria (99.9999%), Chloramine (below lab detectable limit), trihalomethanes (99.8%), pharmaceuticals (99.9%), pesticides (below lab detectable limit), and heavy metals'
City water can be full of pharmaceuticals, and so many bad things. It really concerns me. This is the Berkey, and it's actually an attractive element of my house. CLICK HERE for the Berkey Filter.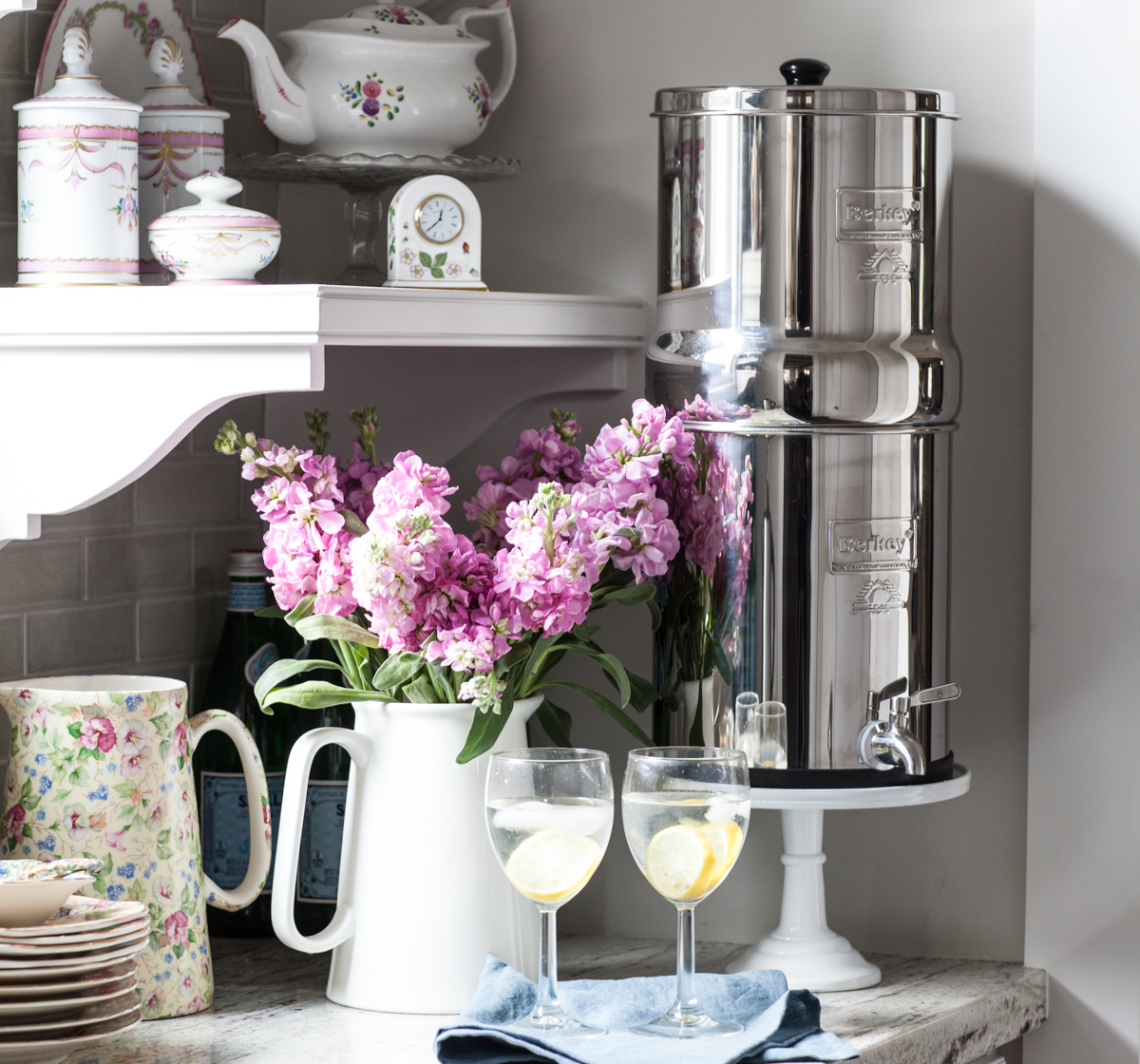 You assemble it yourself, but it's pretty easy. I found this youtube video that is very easy to follow, CLICK HERE. Then pour water into the top, and allow it time to filter into the bottom portion where the 'holding tank' is. You simply dispense the water then as needed. I put ours onto of a cake stand, but you can get a stand with your Berkey if you prefer.
The filters last a very long time, and when you calculate your cost per gallon of water, it's pretty minimal. You can find the Berkey filter HERE. We bought the 'Big Berkey' which oddly enough is one of their smaller units. The filter is supposed to be good for 6,000 gallons. I was impressed that it even filters out viruses and bacteria.
Even if you don't want this filter, please do some research on your water and make sure it's as safe as possible.