I've been talking about our new guest quarters for awhile now, but these are the first glimpses of what I have been doing there.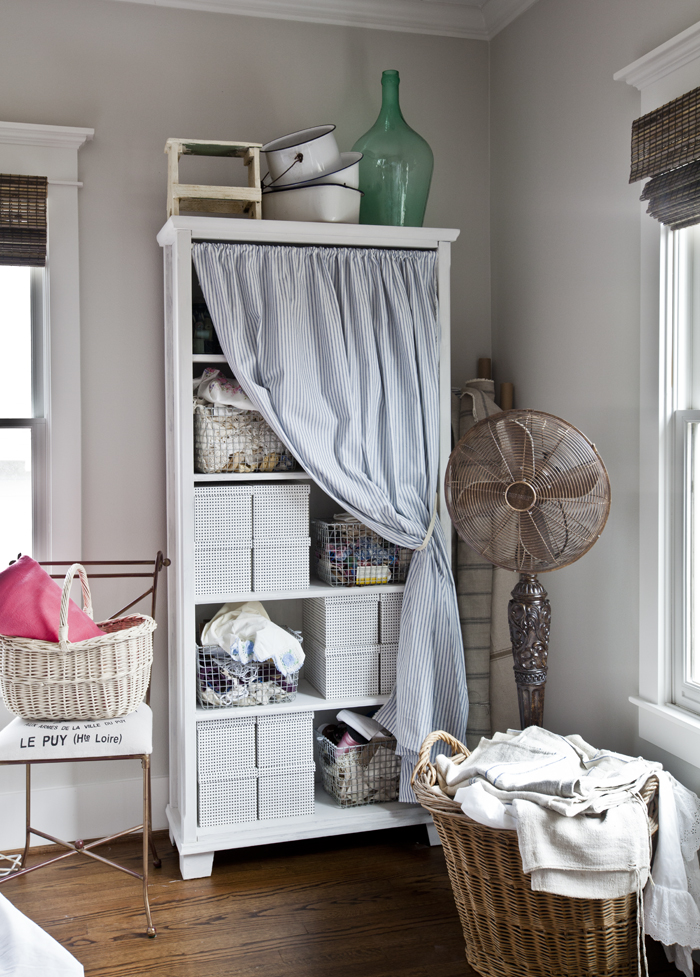 It's a hodge podge of things from our old city house that didn't make the cut into the new house. The new quarters will be a place for guests to stay, but will also serve as my craft/sewing room.
So I could use the space as my craft/sewing room, I needed storage for my craft supplies. Unlike some of you, I don't do a lot of crafting so I don't  have a ton of supplies, but I did have enough that I thought I would convert an old Ikea bookcase into craft storage. And by convert, I mean I painted it, then filled it full of my craft supplies and added a simple curtain. No need to do too much work!
The first thing I did was to paint the bookcase with homemade chalk(y) paint using
My HOMEMADE CHALK(Y) PAINT RECIPE
The next step would be to wax it, but I didn't have time to do that yet, although I wax it later.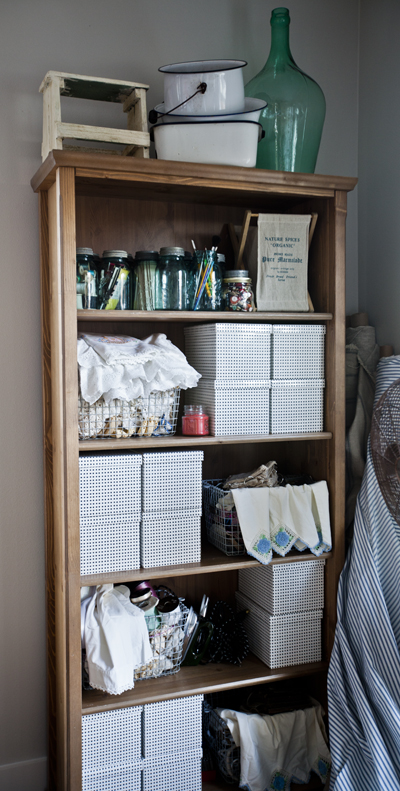 Next I wanted to give it a vintage/crafty/cozy look, so I added the striped curtain using fabric I had on hand.  I was a simple sewing project that required sewing a rod pocket at the top, then hemming the bottom. I didn't hem the sides, since I liked the selvage edges. I found a tension rod at Walmart that fit my bookcase, and I was almost done.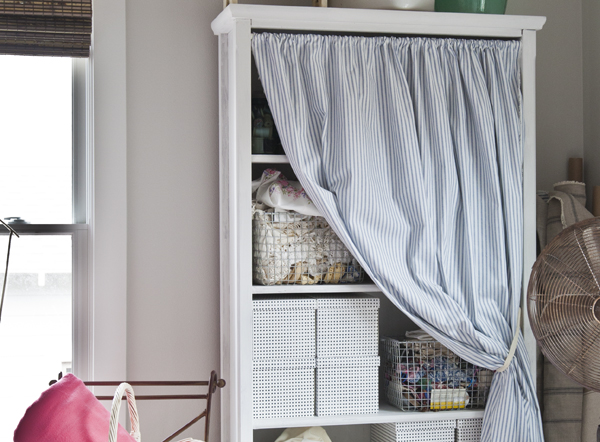 I bought lots of matching boxes at Target that I used in the bookcase along with wonderful, vintage gym locker baskets.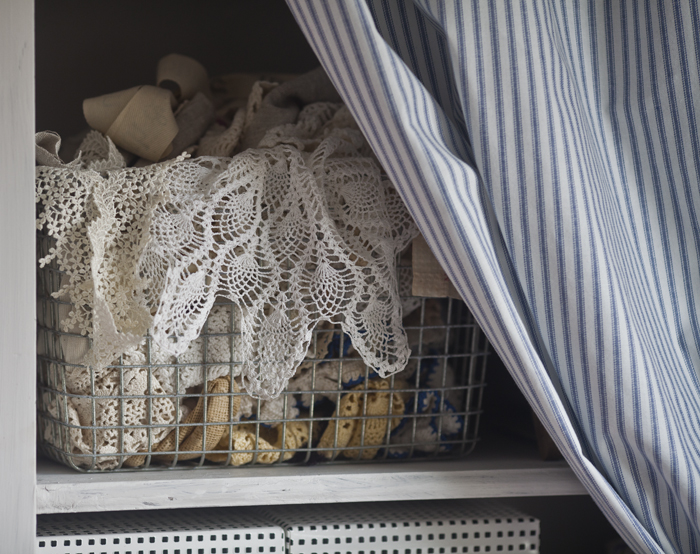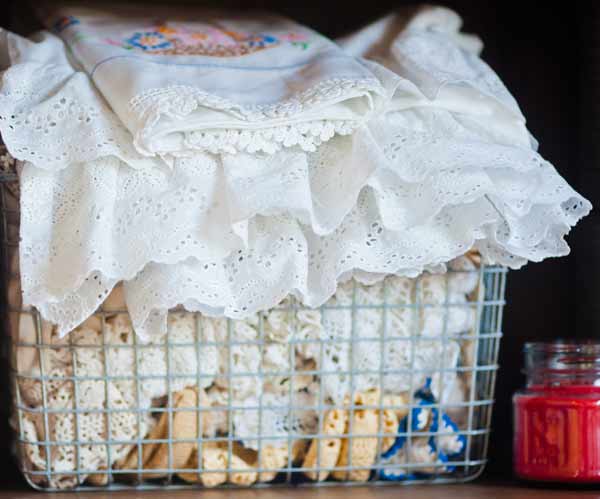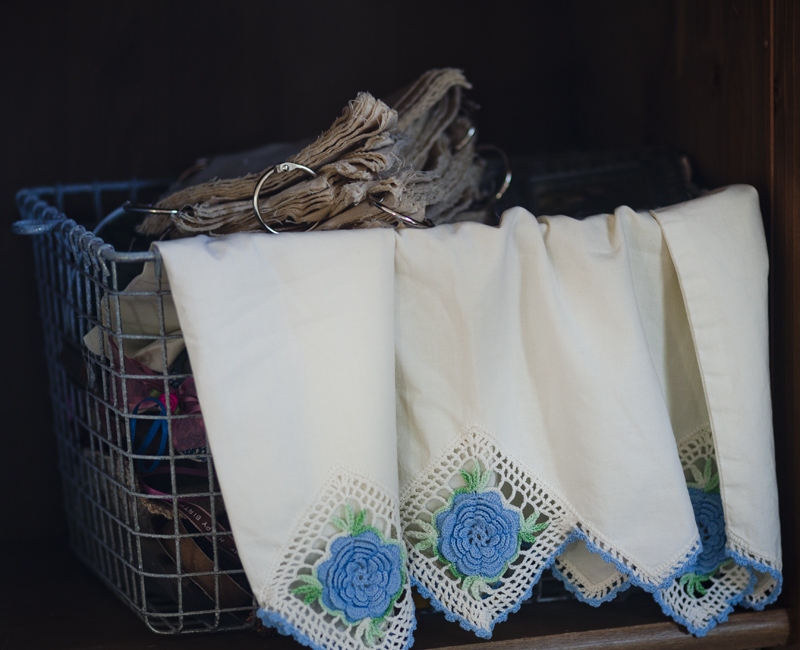 The darling, large green bottle on top of my bookcase also came from Target.  It looks a lot like my antique bottles, but was much cheaper.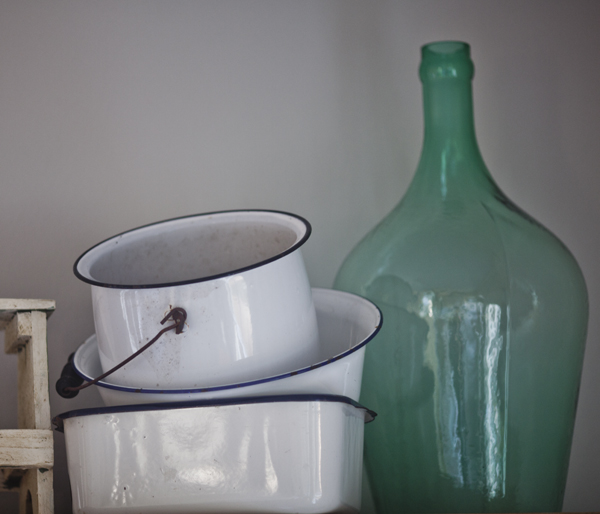 The top shelf holds my collection of vintage blue Mason jars filled with vintage sewing notions.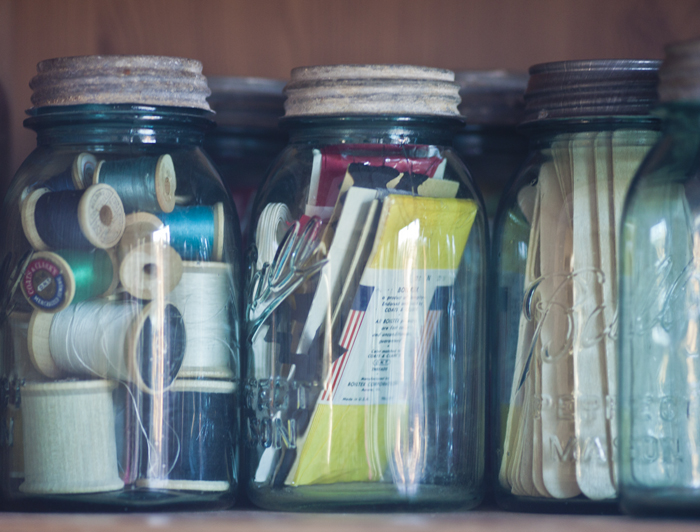 What kind of craft supplies do I have stored here?  Stamps and papers, fabrics, ribbon, string, vintage lace, burlap bags, odd pieces of silverware and other things that I can't even recall right now.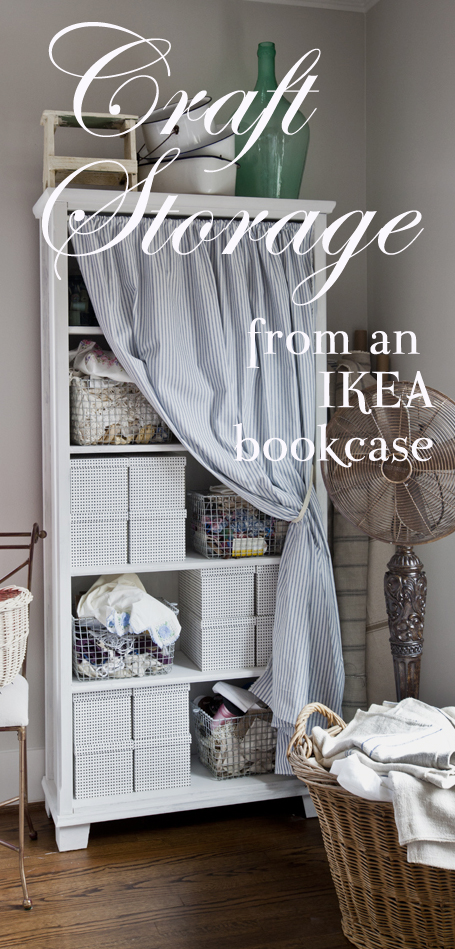 More of the guest quarters photos are coming.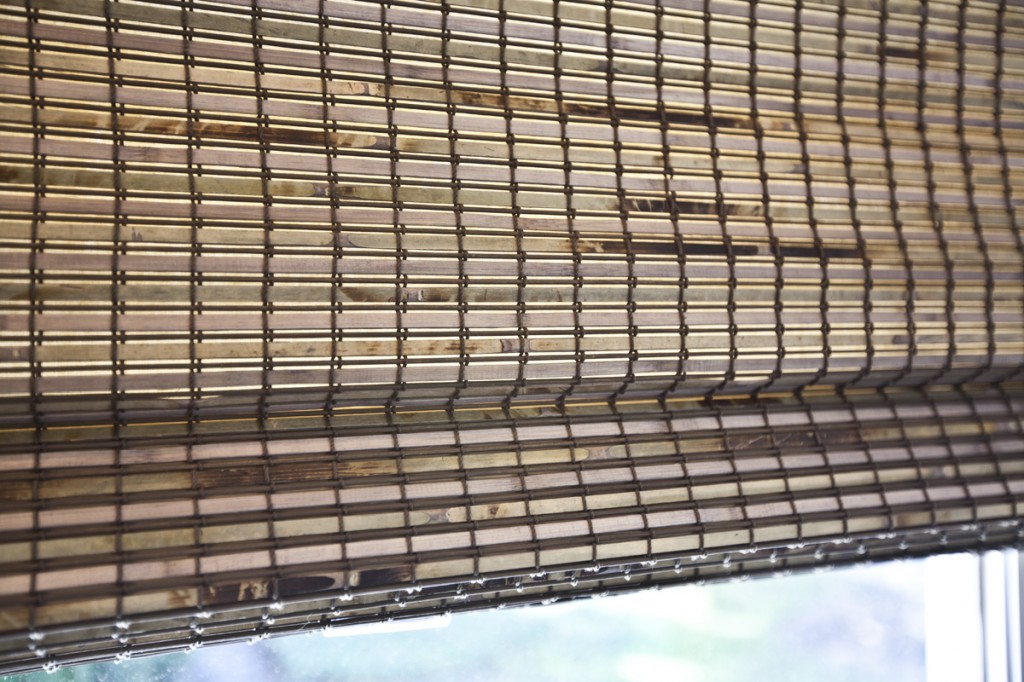 The blinds were provided courtesy of BLINDS.COM, who are FABULOUS to work with, BTW.  I will have more information on them in an upcoming post, but for those that can't wait they are
BALI Natural Woven Wood Shades in the color CABO PLACID.
Shared at Miss Mustard Seed