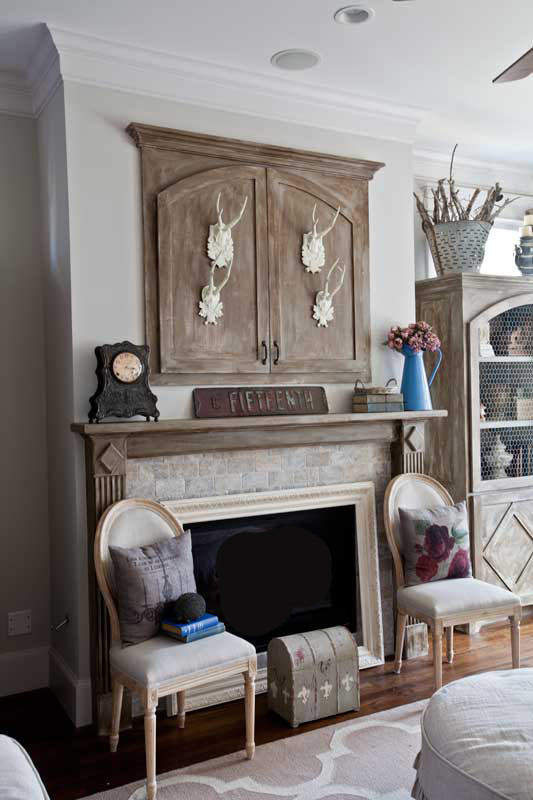 CAUTION: Don't have anything combustible near a fireplace that is hot or in use! Translation: DO NOT PUT A FRAME OR ANYTHING ELSE IN FRONT OF YOUR FIREPLACE IF IT IS IN USE OR STILL HOT!! SAFETY FIRST!
Okay, now on to the fun stuff. The older I get the less I care about fitting in, and therefore the more creative I become.  So I had the big frame that I wasn't using and I wondered what I should do with it.  This is just the kind of challenge I love, BTW.  I decided to paint it and put it in front of the fireplace.
Here's what it looked like before the frame.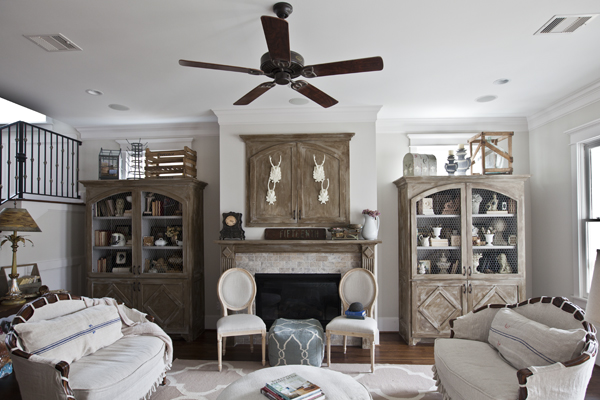 Here's what it looks like with the frame.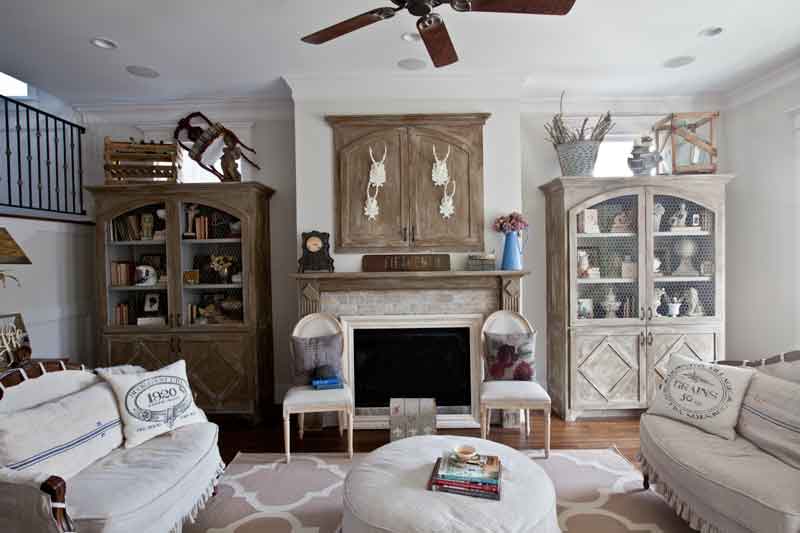 I started out with a gold frame, and using my homemade chalky paint recipe, I painted the frame a creamy white.
The frame almost looks like it was made to go in front of the fireplace.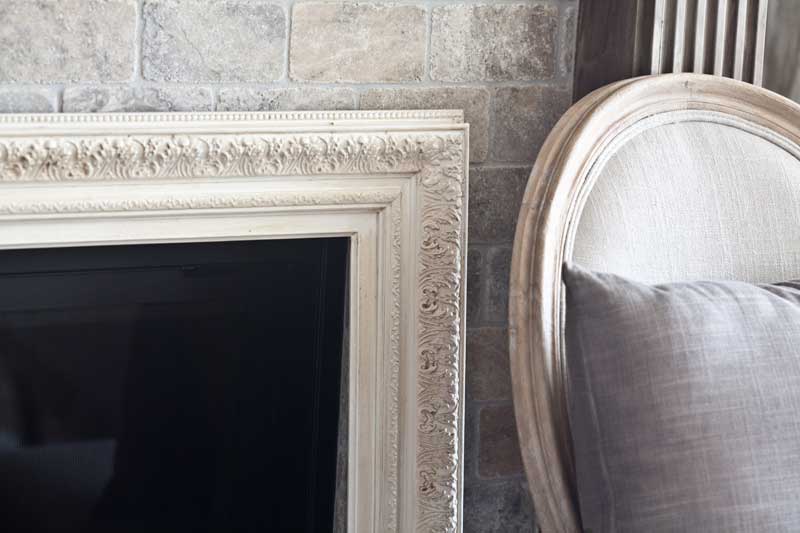 I hope you can see all of the fabulous detail on the frame.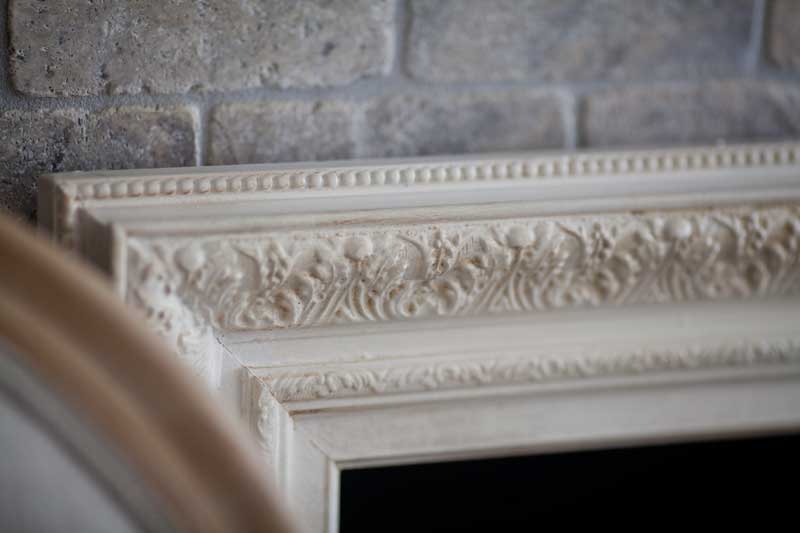 My fireplace is a closed system, but still I don't recommend having the frame in front of the fire while it is on. Remember to move the frame away from your fireplace when you are burning a fire. This is purely decorative, and not meant to be in place while the fireplace is in use.  When moving the frame back to the fireplace, make sure the fire is completely extinguished and the fireplace is no longer hot.  I am not a fireplace expert!!  I'm just looking for something pretty for when it isn't in use.  As with all projects shown here, I am simply showing you what I did in my own home, and by reading these posts, you agree that any project you undertake is done at your own risk. Fire is dangerous, your safety is very important to me!