Well this is one way to use a room screen. There are many others of course. I angled a bed into a corner, and honestly did not plan to use any artwork about the bed. With it angled in the corner it could easily look wonky because the artwork would not be centered above the bed.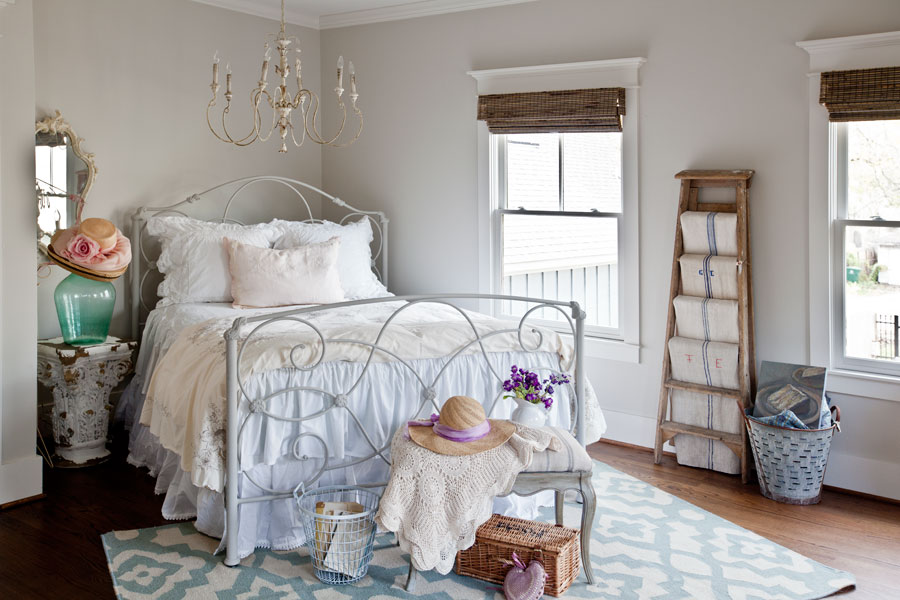 I like this screen because of the raw unstained, unpainted wood. It gives the screen a rustic feel. The glass adds interest while making it more visually open. More and more I am drawn to pieces like this that are architectural. If you want to go more neutral in your home, this type of item is a great thing to add. Here you are texture and visual interest without introducing a lot of color in the room.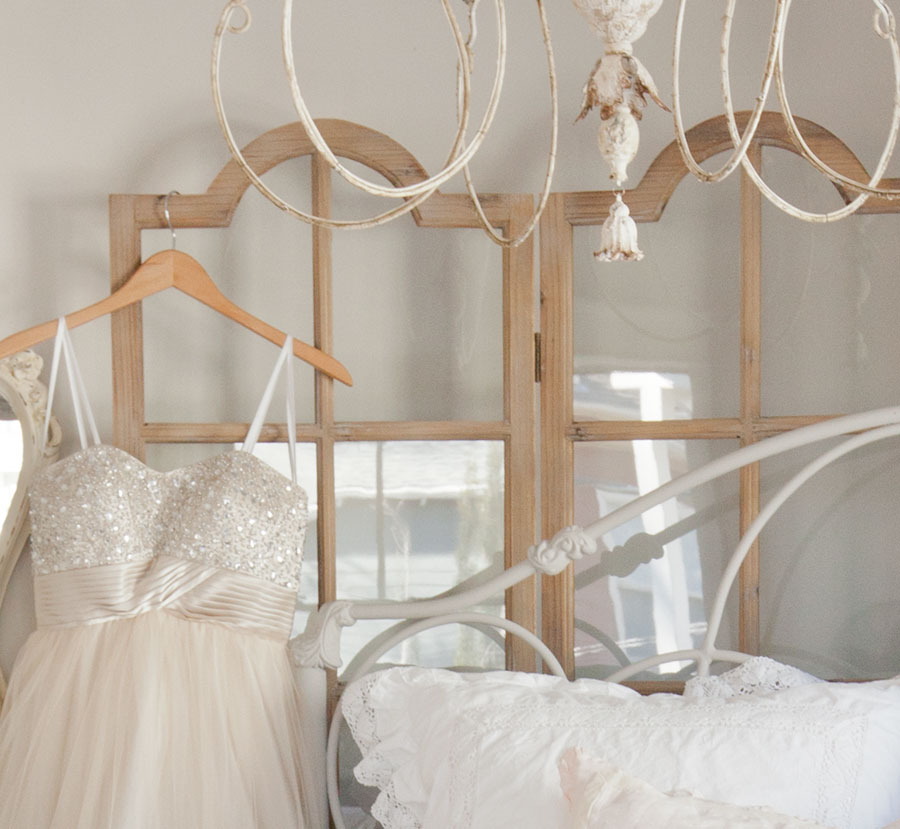 See how the glass in the screen makes it feel light and delicate, not heavy?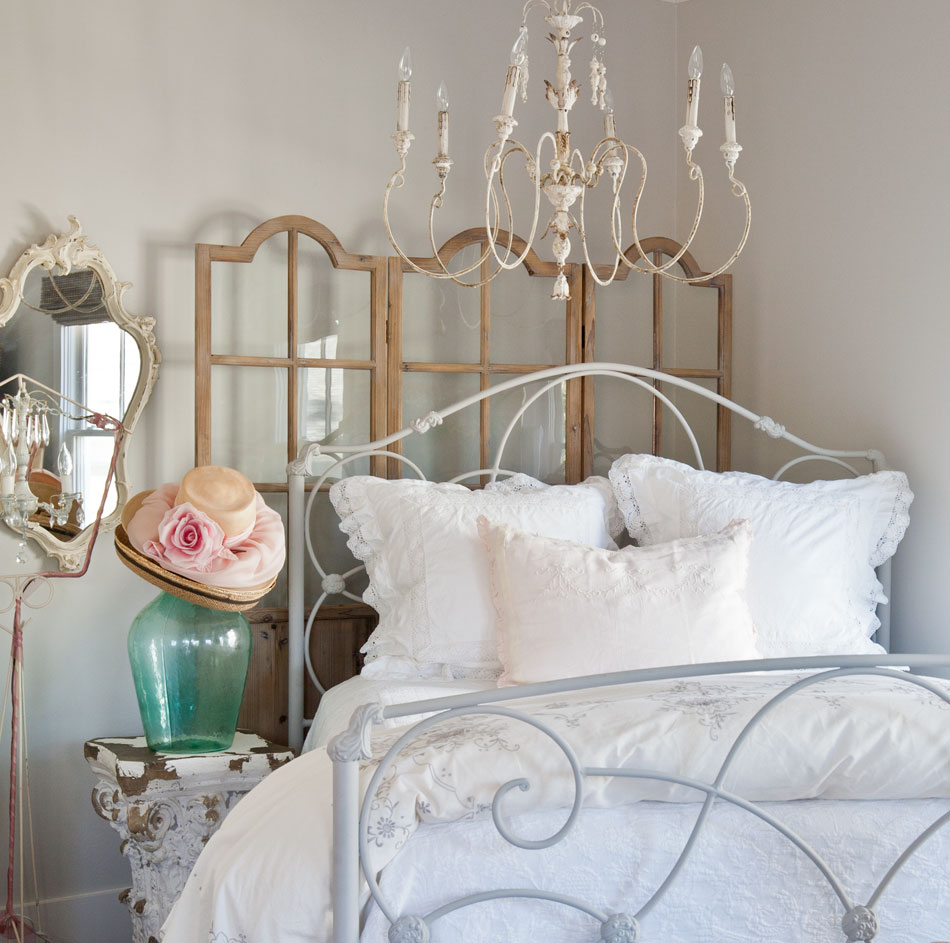 The color is added from the large glass jar and the hats. The column nightstand (from Wisteria) also add architectural interest.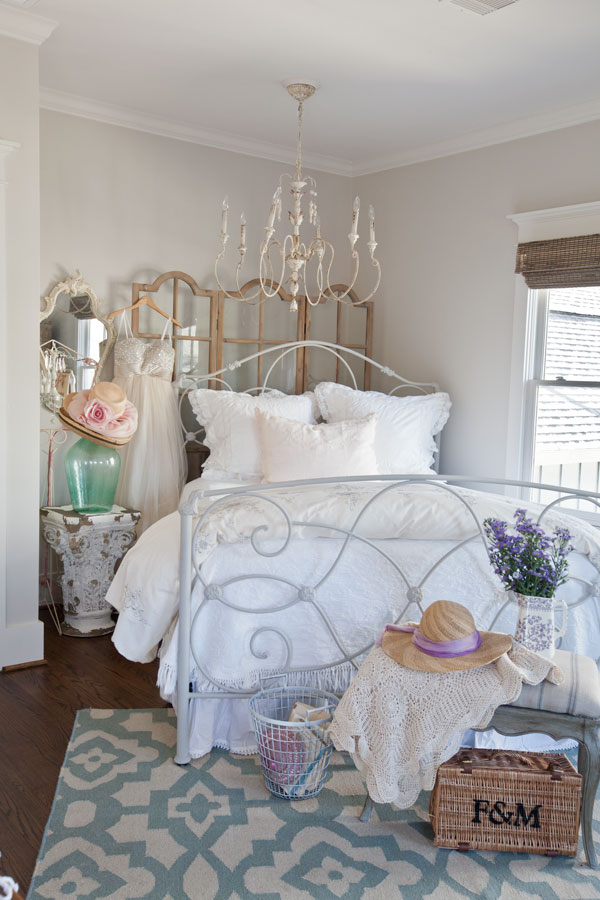 Well I now that is another way to add something above your bed that is not a traditional print or painting. Notice the bed does not touch the screen so I don't have to worry about someone sitting in the bed, leaning against the headboard breaking the glass (and getting hurt.)
As a reminder of what this bedroom looked like before, I'm including a before photo. These things were from our old house but they didn't make the cut into the new house. They got stuck here. But I wasn't happy with the look of the room. I'm beginning to like this room very much. And isn't that the point of decorating, to enjoy our homes and love living in them?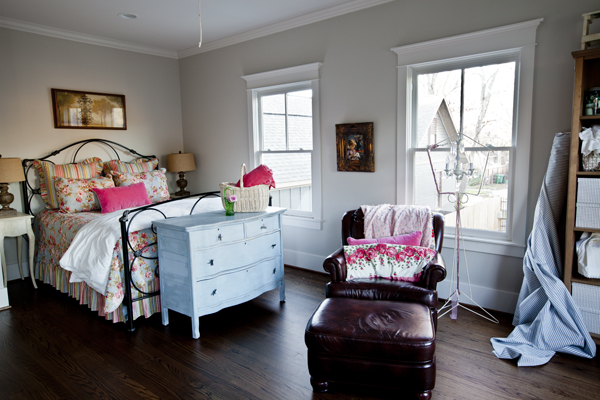 Just