This really is about how to use liming wax, but first I want to share something with you. You might call it TMI, but I think it's important to put it all into context.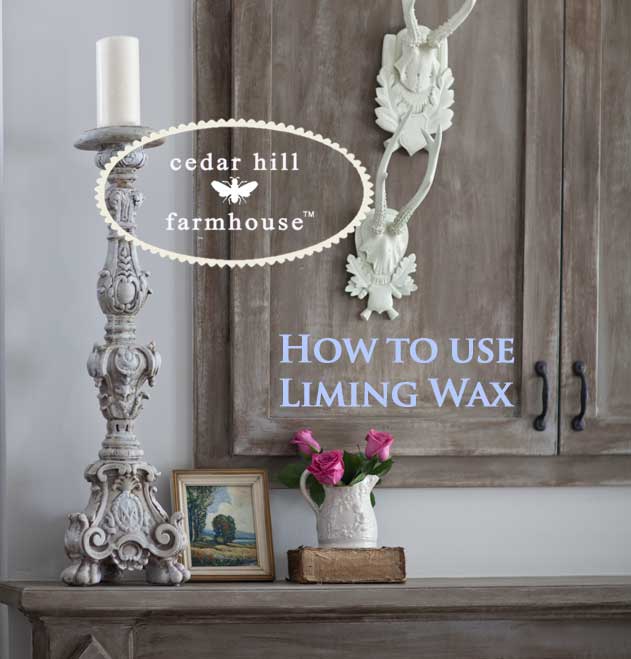 Have you been watching the new Poldark series? Apparently I've been watching it way too much, because I had a dream recently about Ross Poldark.
That's Aidan Turner, in case you don't know. I mean who knew someone could look so adorable in a tricorn hat?  Well he was in my dream a few nights ago and he and I were chatting. And I thought, now THIS is going to be a good dream.  We're talking and really it's getting so embarrassing because Ross is so taken with me. I tell him to stop, but of course he can't help himself. I do a quick calculation on our age difference. It's a bit Ashton Kutcher/Demi Moore, but hey I think it could work. Let's face it, Demi and Ashton were married a long time… in between their other marriages. And then it happens… my husband shows up in my dream. Of course I'm annoyed. I think, "Seriously? When the bear is chasing me you are nowhere to be found, but as soon as I'm talking to a cute guy you show up!" I attempt to steer Ross away from Mr.CH,but to no avail. Mr.CH marches right up to him, and wait for it… invited him to church with us. I did not see that coming.  It was at that moment, that I turned over in bed, and my arm hit Mr.CH. Who's to say it wasn't an accident?
So now you might be wondering what that has to do with liming wax. Well the point is I love Poldark and liming wax. They are two of my favorite new things. I knew with both it was going to be a beautiful friendship.
Liming wax is a wax that is tinted white. It's one of the easiest way to achieve a white washed effect.
So here's the before photo of the candlestick I found at a thrift store.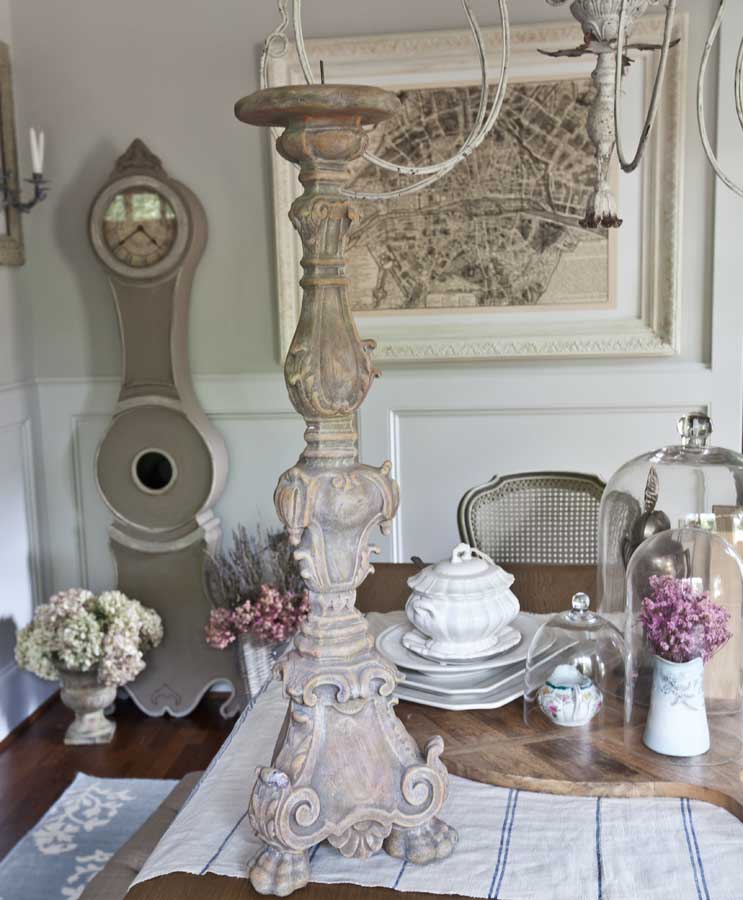 This is the way it looked when I bought it.  I painted it with chawk paint in the color Stanley.
As you can see from the photo below, I did a sloppy job on purpose, and left a lot of places with no paint where there were crevices. I want those areas to be dark so it looks very old.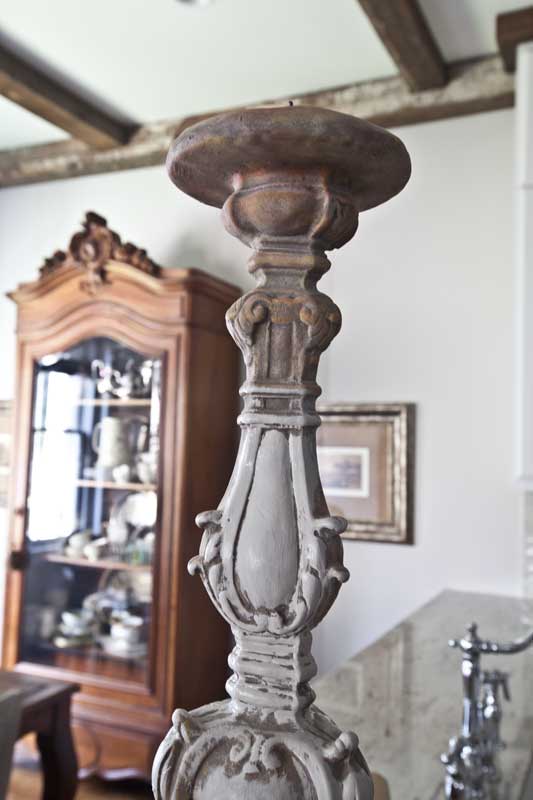 After the paint dried. I added a layer of brown antiquing wax. Here is the actual wax I used. (affiliate link) Antiquing wax. As you can see the wax made the candlestick look much browner. After I added it liberally to an area, I buffed it off leaving the wax only in the crevice areas.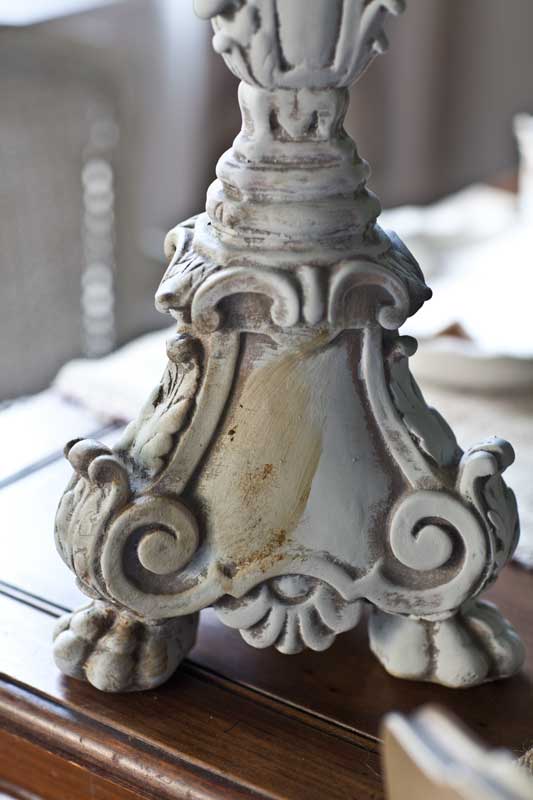 Next I added the liming wax. Here is the actual liming wax I used. (affiliate link) Liming wax 
Now this part is a bit trickier. So we just put a dark wax on, and now we are putting on a light wax. What? Well yes. The dark wax is for the inset areas, and the liming wax is for the raised areas. It's contouring to help the piece look even more old. So now we just lightly add the liming wax on the raised areas.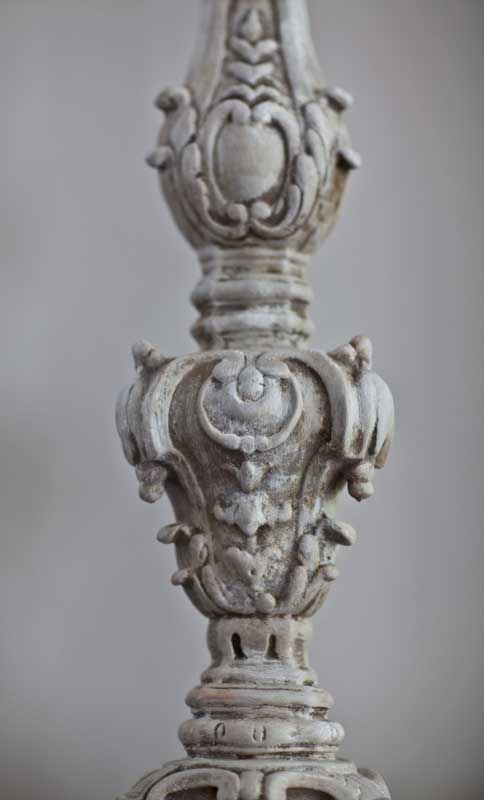 Gently wipe off any excess and we are done.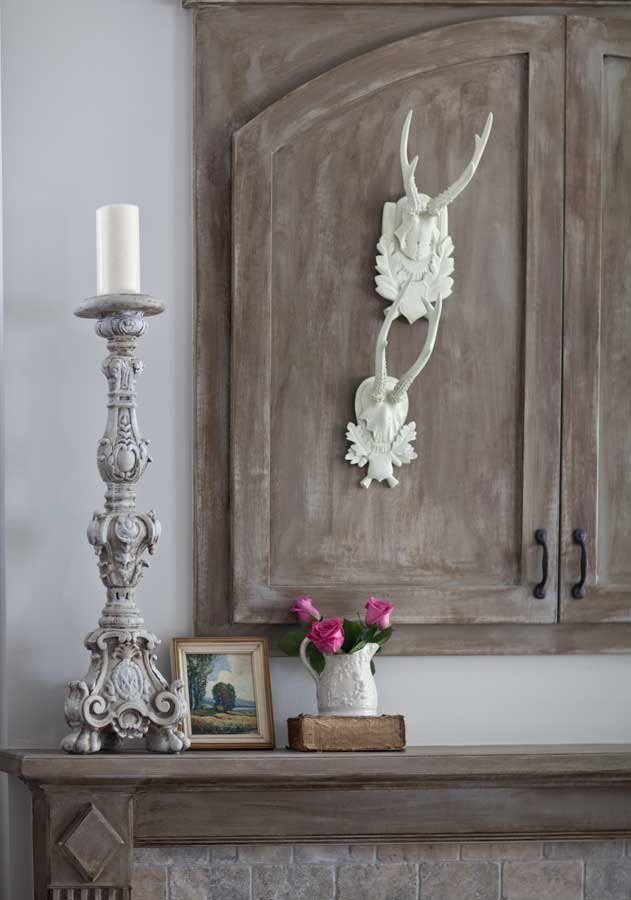 Well what do you think? I really love it!!! And I did that in 3 easy steps – paint, dark wax, and liming wax. Can you see why I'm crazy about it? Oh and if you missed Poldark, go watch! I think you'll see right away why it's just an awesome show #AidanTurner
This is part of the DIY TIPS AND TRICKS series. Come see what the other fantastic tips and tricks we have for you this month.