I remember my mom talking to me about gold leaf back when I was a teenager. The talk went something like this –
"BLAH, BLAH, BLAH, gold leaf, BLAH, BLAH, BLAH, use red paint under the gold leaf, BLAH, BLAH, BLAH."
Okay, I wasn't actually paying attention. Who knew 30 years or more later I would find the information useful?
I have a vanity in my downstairs bath that I had custom-made for our house. I painted it with some gold paint when the house was built. When I attended a painting workshop held by Amy Howard last year, she showed us how to use gold leaf. I was smitten this time. I decided to go for it in this bathroom. The gold leaf was provided by Amy Howard at Home. For my full disclosure, click HERE.
This is what the vanity looked like before You can see that I used gold paint here and there.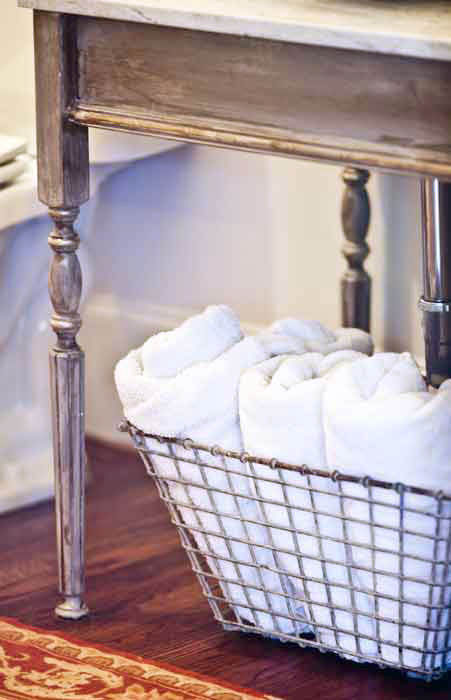 First, I taped off the area where I did not want the gold leaf. Next I applied the Amy Howard at Home Gilding Size. You can find it HERE. Traditionally gold leaf has been applied over red paint. It probably would look better if you did that, but you don't have to.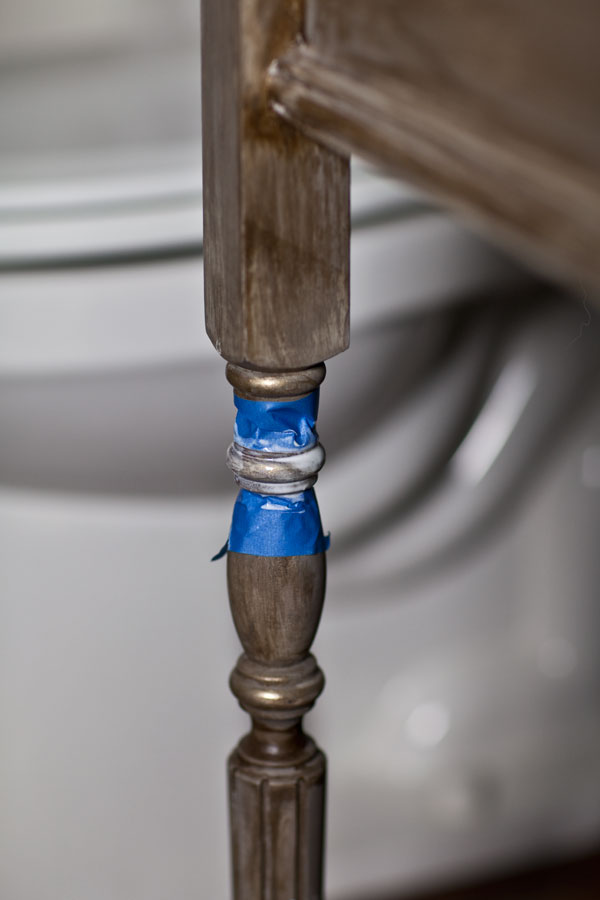 I let the gilding size come to tack, meaning I let it dry a bit. It was still sticky, but thicker than when I applied it. I used the gilding size everywhere I wanted the gold leaf to stick.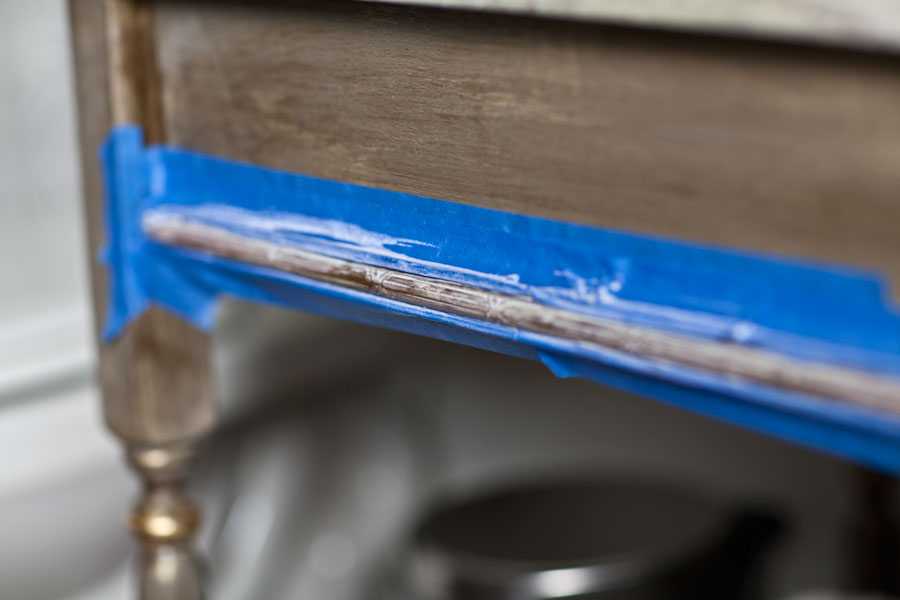 I then took 2 sheets of gold leaf everywhere I wanted the gold leaf and applied it to the vanity. Be sure to not touch the gold sheets with your hands. If you do, it will disintegrate. Use the tissue paper to hold the gold sheets in place as you apply them. This is something that takes some practice. I am very much a novice, so I can't say I have a great technique. I pressed the gold into the furniture using my fingers and the tissue paper.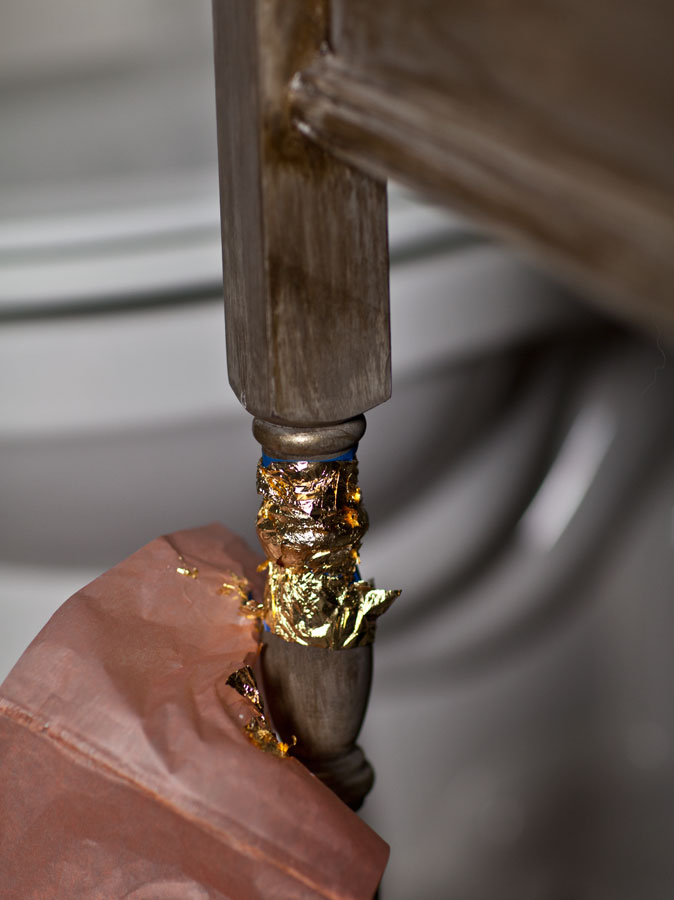 As you do this pressing, some of the gold is going to flake away. That's okay. Press it into the piece as much as you can.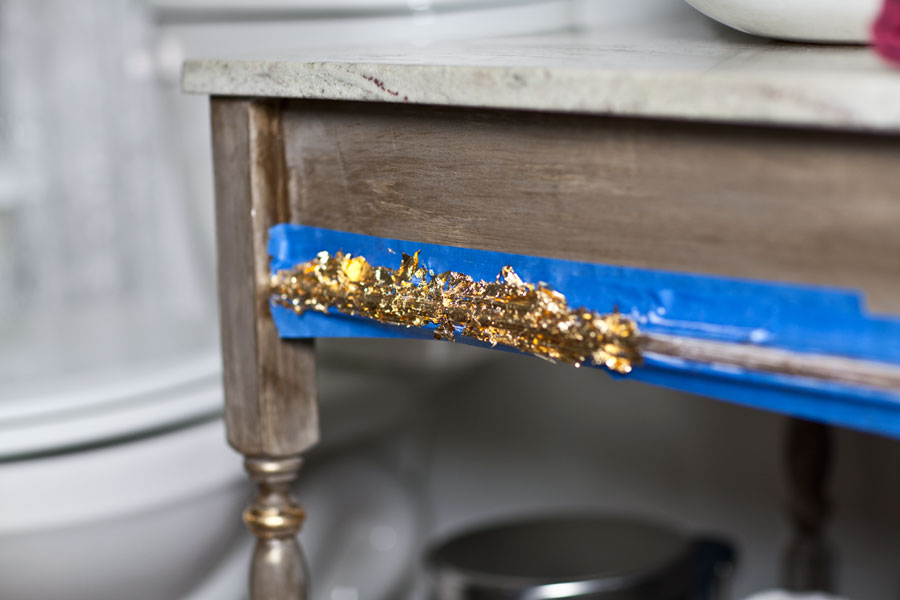 When you remove the tape the piece is going to look like it has gold fuzz. I used a brush to gently knock off any loose gold leaf.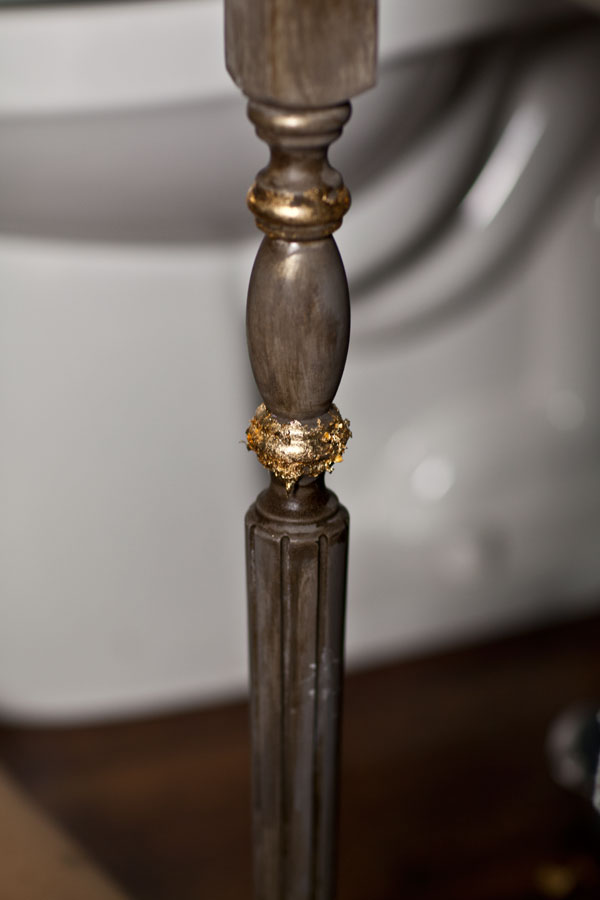 I added a light layer of Amy's light antique wax to the gold leaf. I stopped there, but you could go one step further and add Amy's Dust of Ages. As you can see from the photos below, the gold now looks metallic and not just like paint.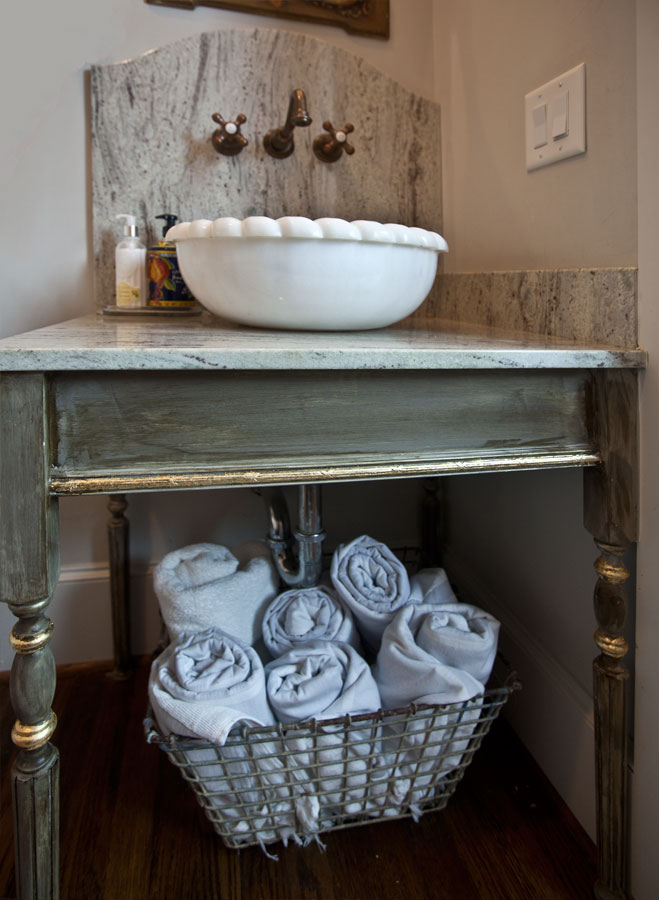 So I just noticed I did not do the back legs of the vanity. Well that will just have to wait for another day.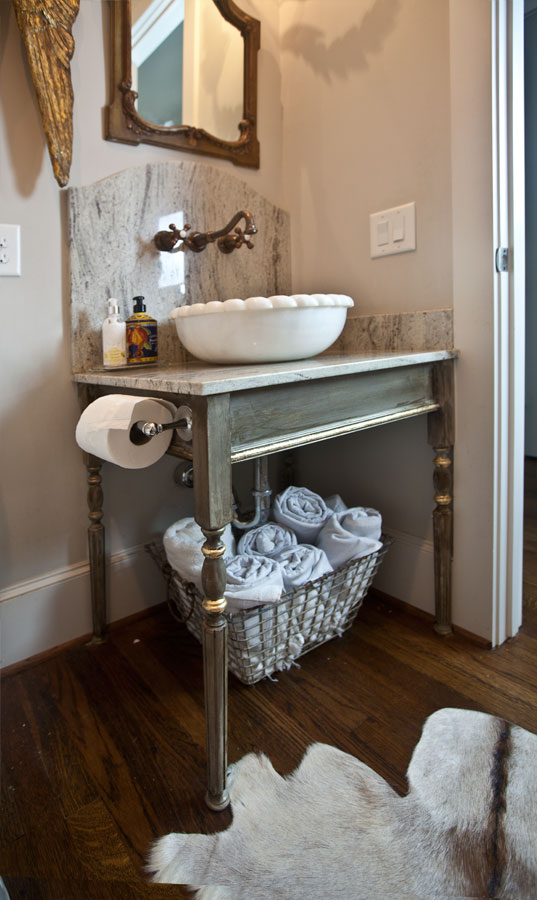 I'm quite pleased with the look. The gilding does not look perfect, but when you have antiques and you are going for an antique look, that works quite well. When people ask this is when I say that any imperfections were done on purpose. That's when I get the head nod.
For those that want to know, the granite is white river, the mirror is antique, and the marble bowl is from stone outlet. The basket is an antique oyster basket. The faucet is from build.com.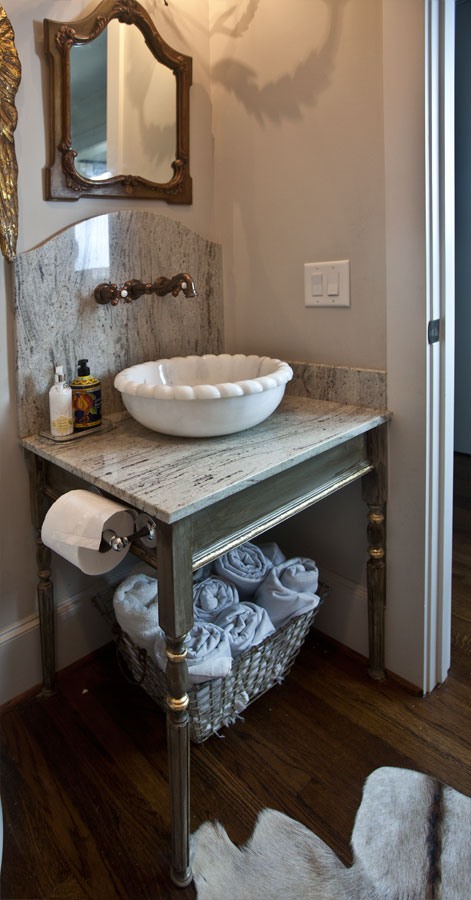 I added a rug in here, and changed out the art too. The rug, basket and beam feel rustic, while many of the other touches are upscale. It all works together for a Farmhouse French feel.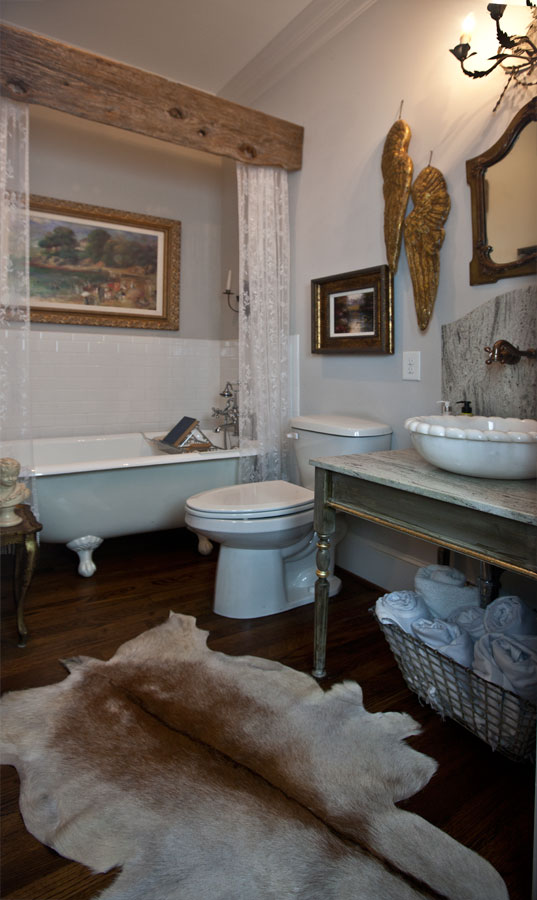 This is part of my DIY TIPS AND TRICKS SERIES that I do once a month with my very talented friends.