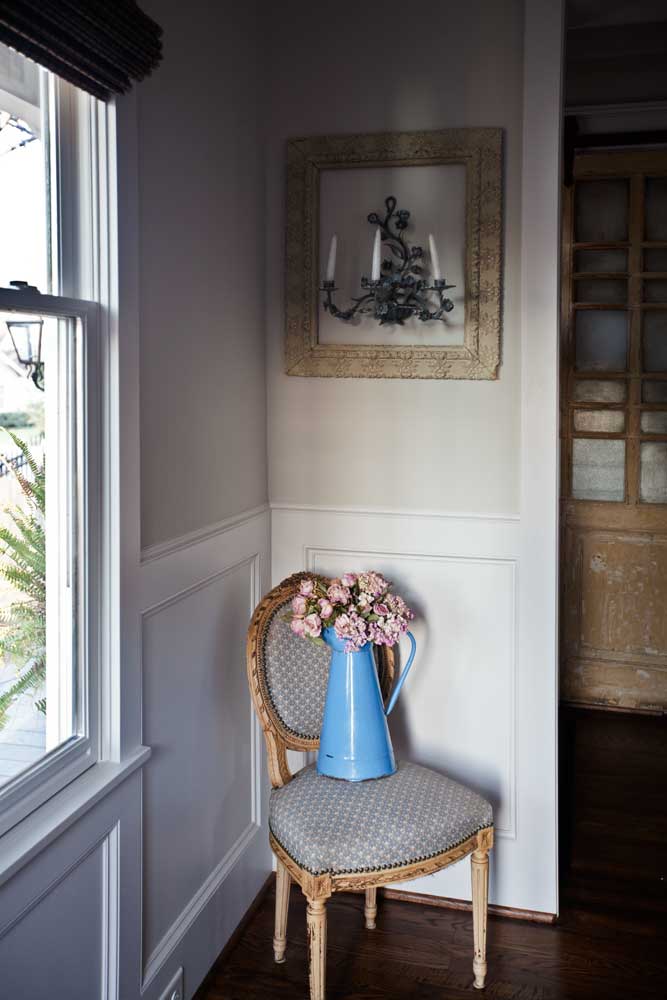 My mother is an artist. She painted for years, so I have an appreciation for old beautiful frames.  I love the old gesso frames, because they are so unique and artful.
So even though they are empty frames, I think they have a beauty all their own. 
I don't think they make the gesso frames any more, and so you have to buy them second-hand.  I found this pair on eBay. My sweet husband didn't even ask when I was going to put artwork in the frames. He asked if I would. I told him, "No, they ARE the art."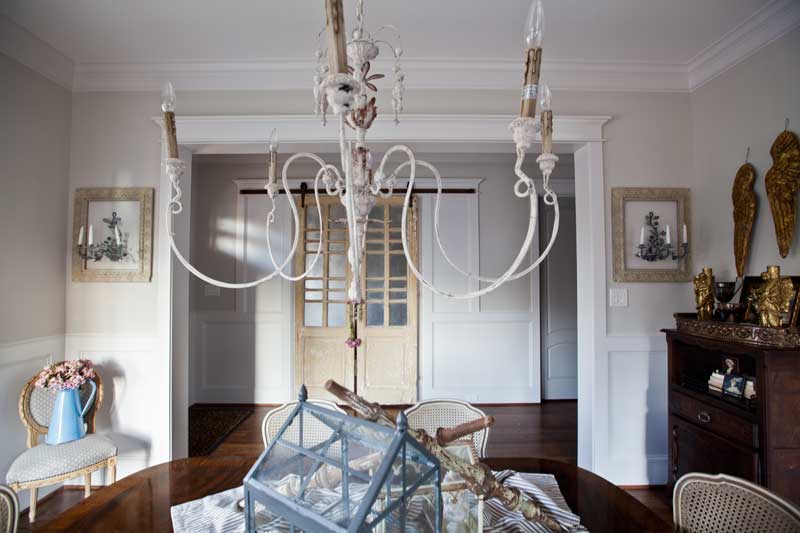 But to make them a bit more interesting, I did add some vintage sconces to the center of the frames. You could hang a smaller framed painting inside the frame, you could put a plate in the center, you could even leave them totally empty.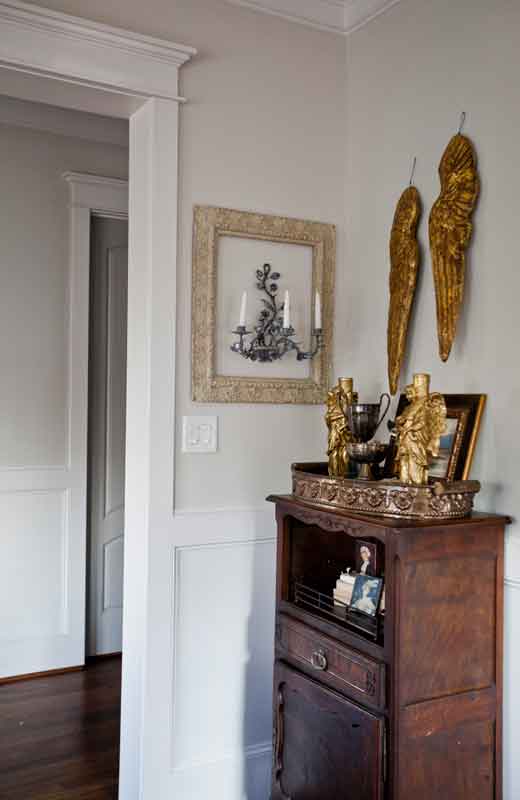 It's your home, you do what you want. I suspect you have your own ideas on how you could use empty frames in your home.  If you're like me, you have 10 sitting around right now!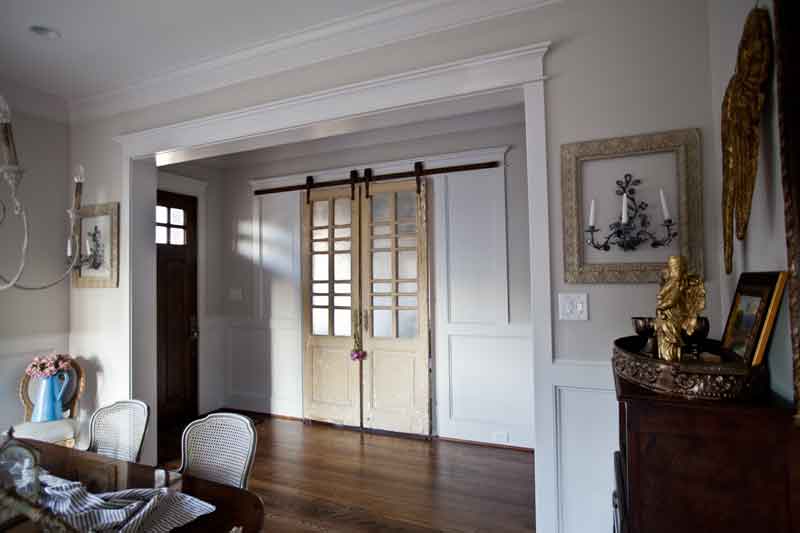 I always try to give you some unique ideas to feed your imagination. Even if this idea doesn't appeal to you, I hope it encourages you to take a chance and try something new. Don't worry about what other people think.  Do you think the great artists did?  Be BOLD!!