Earlier this week, I showed you how to use a pediment as artwork that had broken off of an armoire, (see it here) and today I am continuing my theme of using broken furniture.
Well when you put an antique chair in a teenager's room, you know you are playing with fire, right? I knew the risks, and yet I spit in the face of fate. I was willing to go there. I believed that if you raised your kids right, then your furniture would be in good hands, or seats errr… whatever.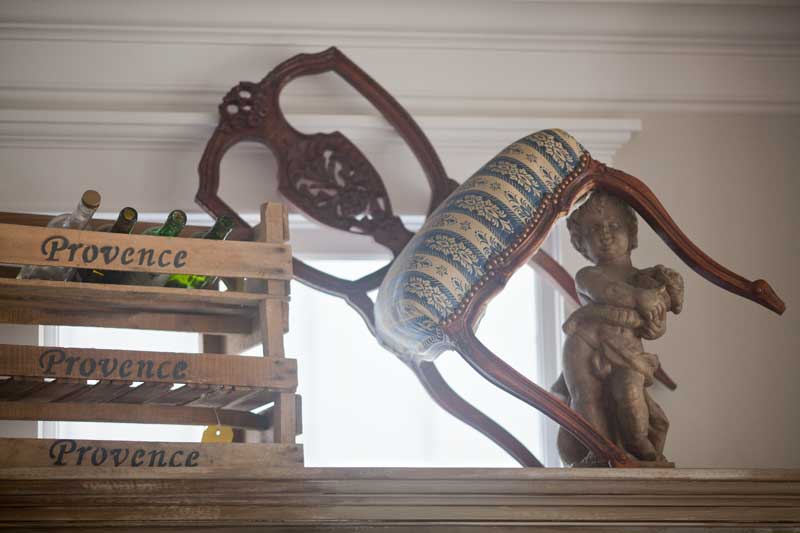 Well I was wrong.
My beautiful antique chair lasted only a few months in my daughter's care. She knew it had begun to strain under her delicate frame, but being a teenager, she never thought that it would someday actually break. It did, one day… quite unceremoniously…. break that is.  I was sad, but not exactly shocked. I knew that if you swim with sharks, you'll eventually get bitten. So now I had a broken chair.
But being a 'woman of a certain age', I am not easily shaken.  I have seen bigger defeats in my life.  This was nothing.  I shrugged my shoulders and walked off to think. I found another chair for my daughter's room, a new French one, that doesn't creak or sway.  I presented it to her with a flourish and a smile, then left the room saying under my breath, "Let's see how long this one lasts."
Then I was alone with the wounded chair. It looked at me, rather pathetically.  I hated to throw it out, after all it's a beautiful antique.  We had been together for some time, and I felt it deserved better.  I even though of selling it, but really who want to buy a chair you can't actually sit in?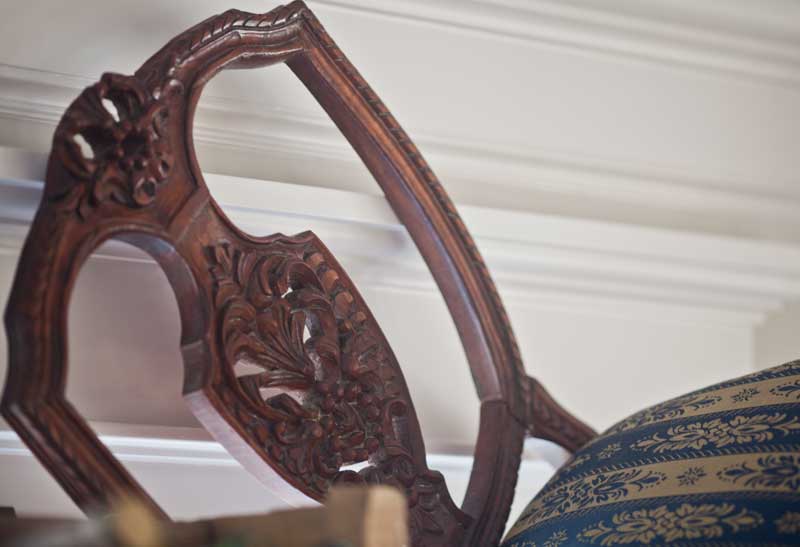 Then, as often happens around here, I had an idea.  What if I just put it on top of my armoire?  Yeah, I thought. Sounds good to me. And so I did… put it on the armoire that is.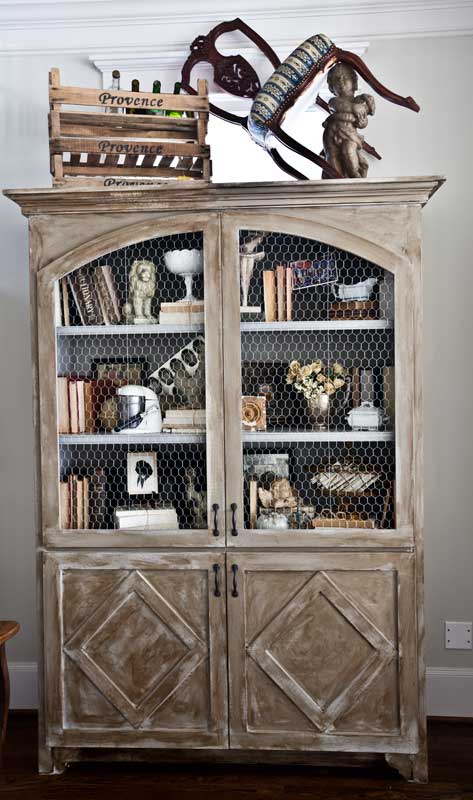 It kinda has a old antique store feel, only without the spiders and cobwebs. Well maybe the look isn't for everyone, but I really like it.