So Christmas is over, but you are still celebrating. I know a lot of people like to leave their Christmas decor up until New Years Day. I think bloggers like to take things down because
A. We had to decorate our houses since before Halloween, and we are tired of it, and
B. We need to take photos of our homes for January posts and we can't have Christmas decorations in those posts.
Now option 1 is to leave everything in place, and that is totally acceptable and really I think most people do this.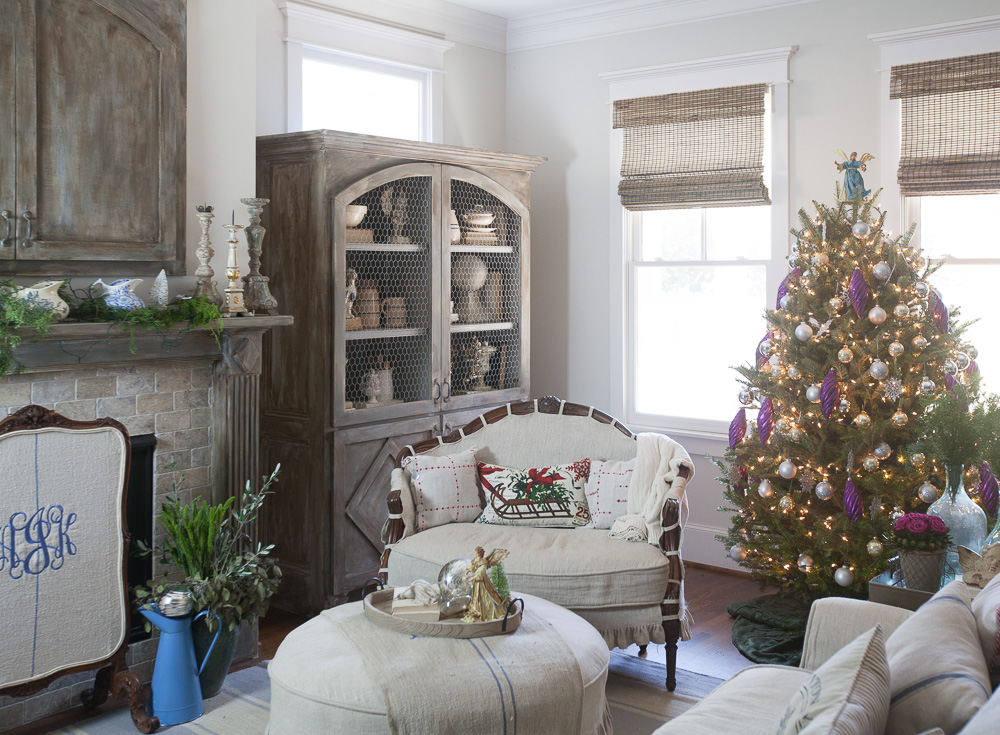 Option 2 is to take everything down. Oops that's an old photo of my fireplace before I did the last finish on it. Still, you get the idea.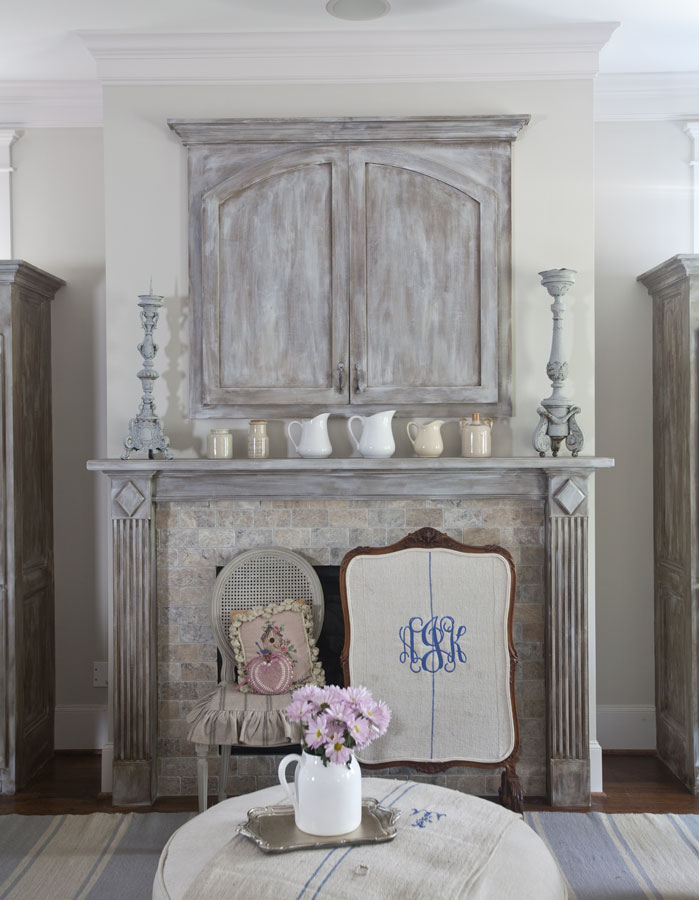 Option 3 is to transition your home from Christmas to New Years, by taking down some of the red and leaving mainly greenery and gold and silver.
What do I mean? I mean, keep your silver out, and your greenery. Below I added boxwood balls and other preserved greenery to trophies and champagne buckets.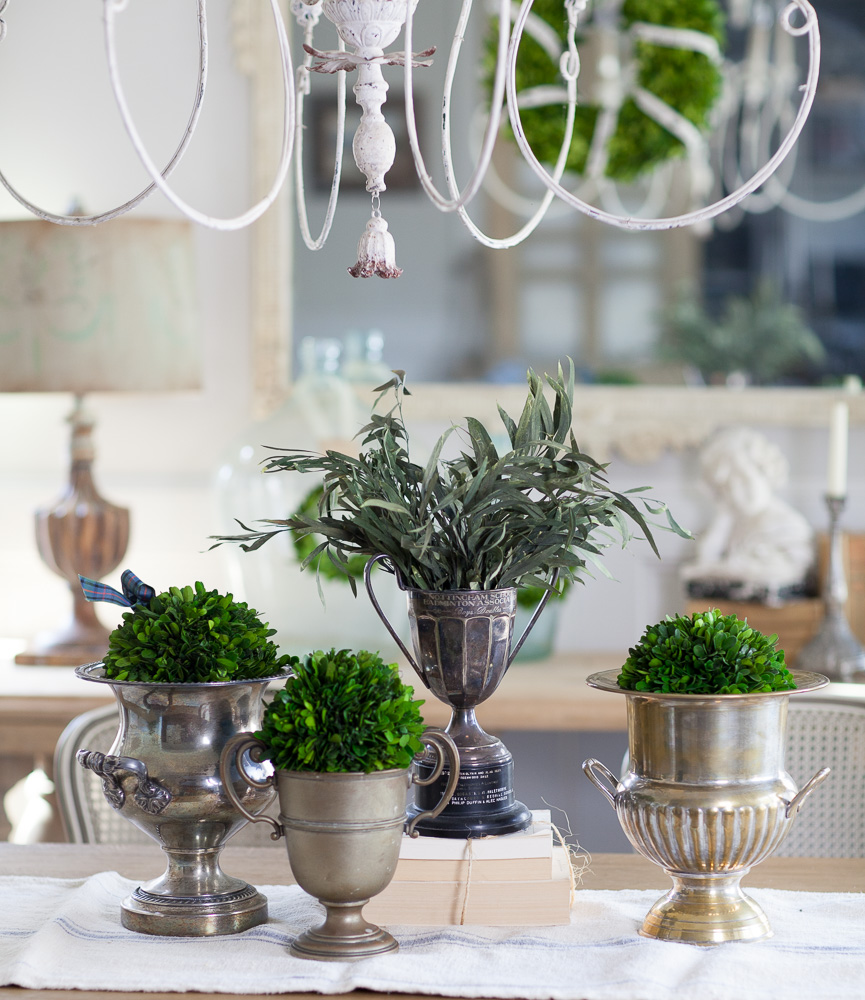 The look says it is winter, but still feels festive and the shiny surfaces feel like you are still celebrating. Below I have a new (to me) chalk-ware bust of a girl. Yes I bought it for my shop, but I'm embarrassed to say it never made it over there. The silver candlesticks also feel like it's a special occasion. Oh and did you see those antique books? They were published almost exactly a hundred years ago!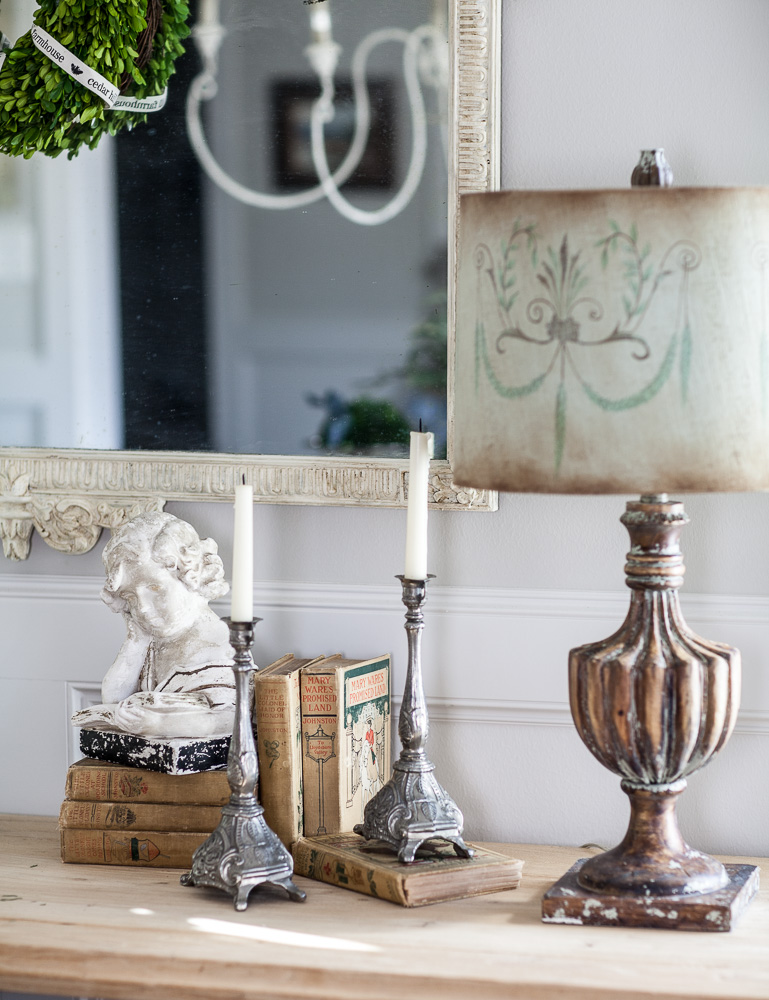 I kept the boxwood wreaths on my vintage bottles. I love boxwood wreaths no matter what month it is.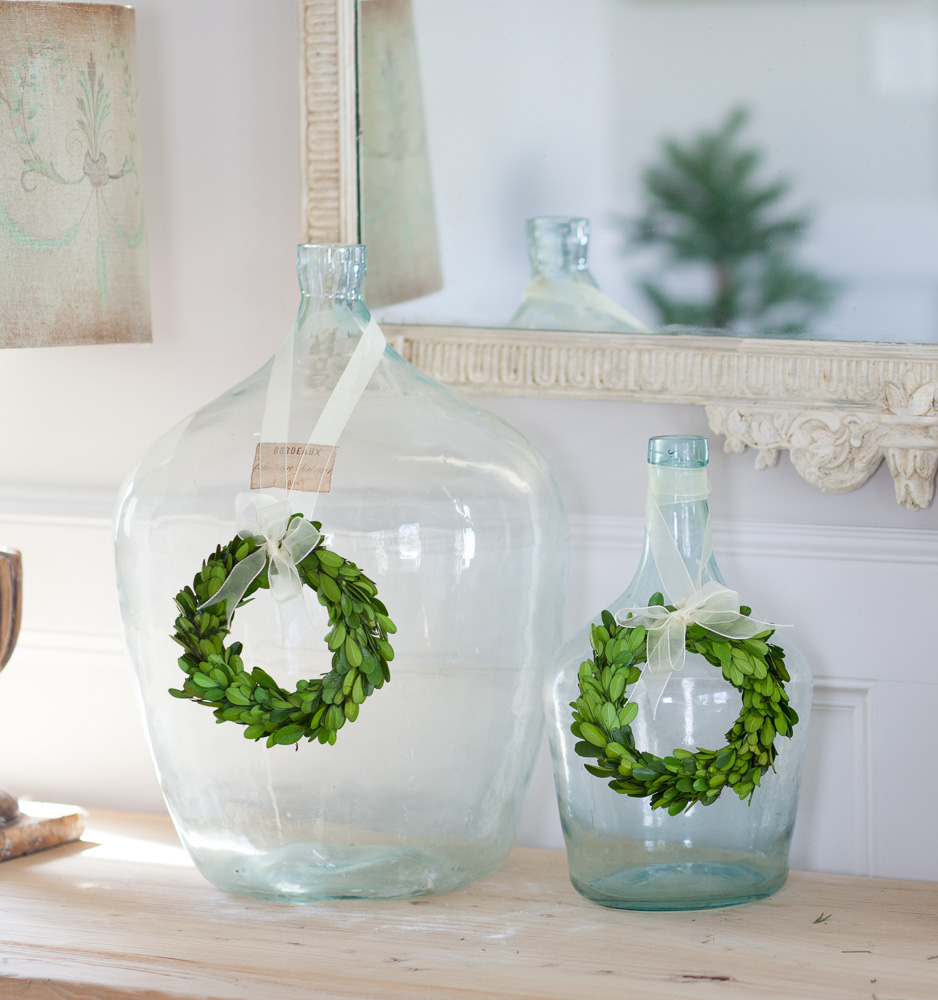 I've got a large boxwood wreath hanging on my mirror. Yes that's Cedar Hill Farmhouse ribbon. I use that ribbon when I wrap packages purchased in my online shop. I loved it so much, I wrapped it around the wreath.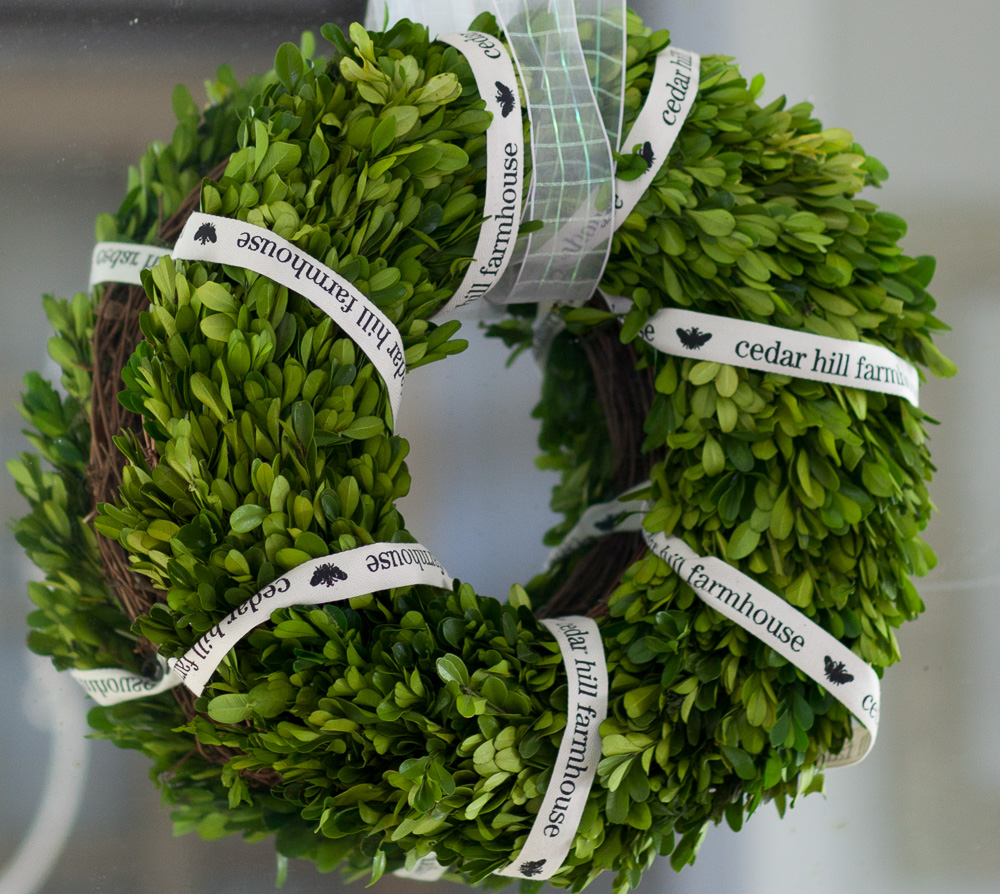 The wreath looks so elegant against the fancy hand-carved mirror.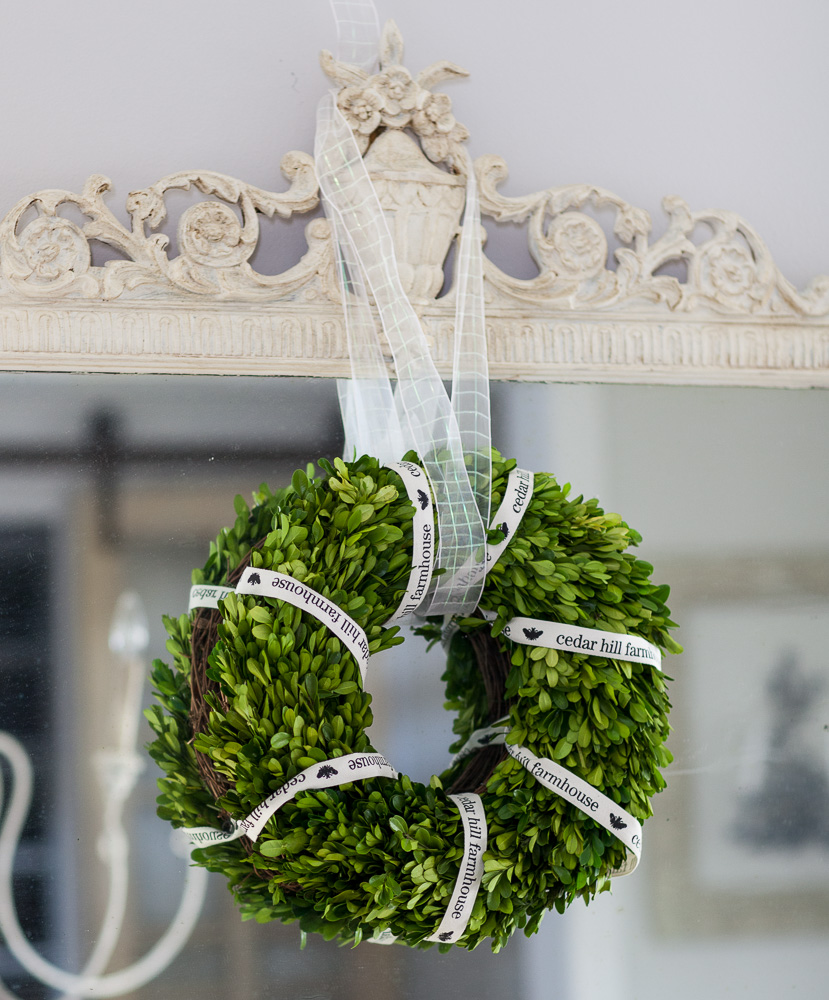 Here's a close up of that chalk ware girl. I think she's adorable!!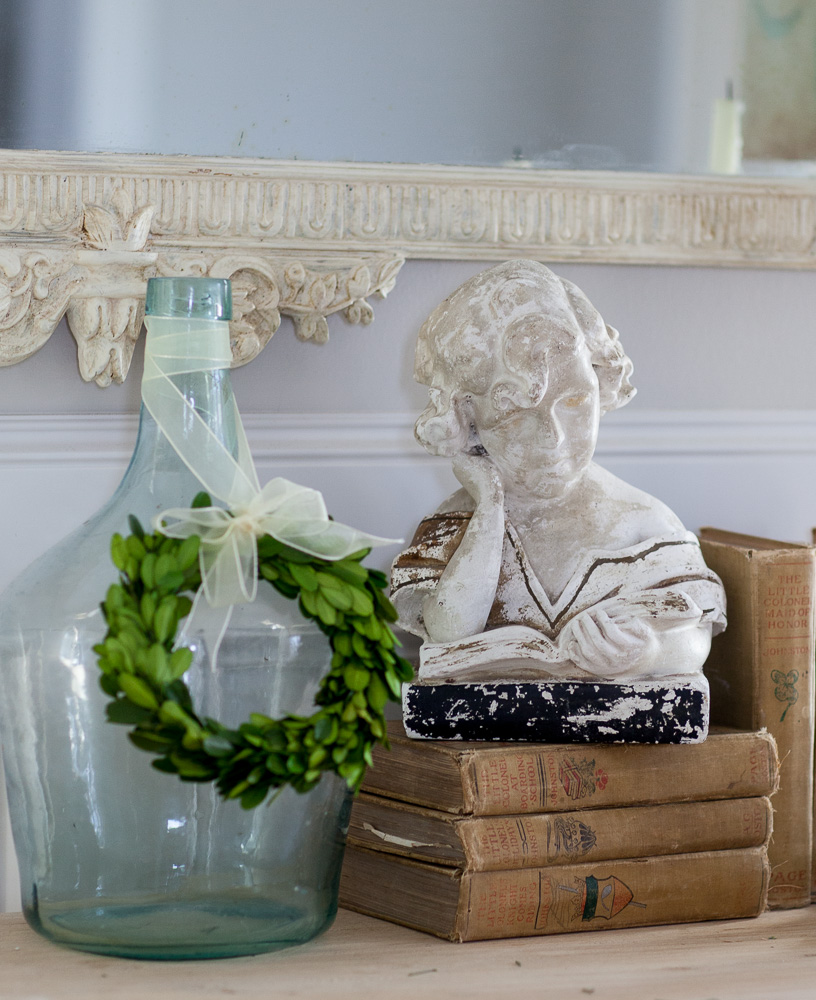 If you are interested in this champagne bucket, it is in my shop. Update – it sold.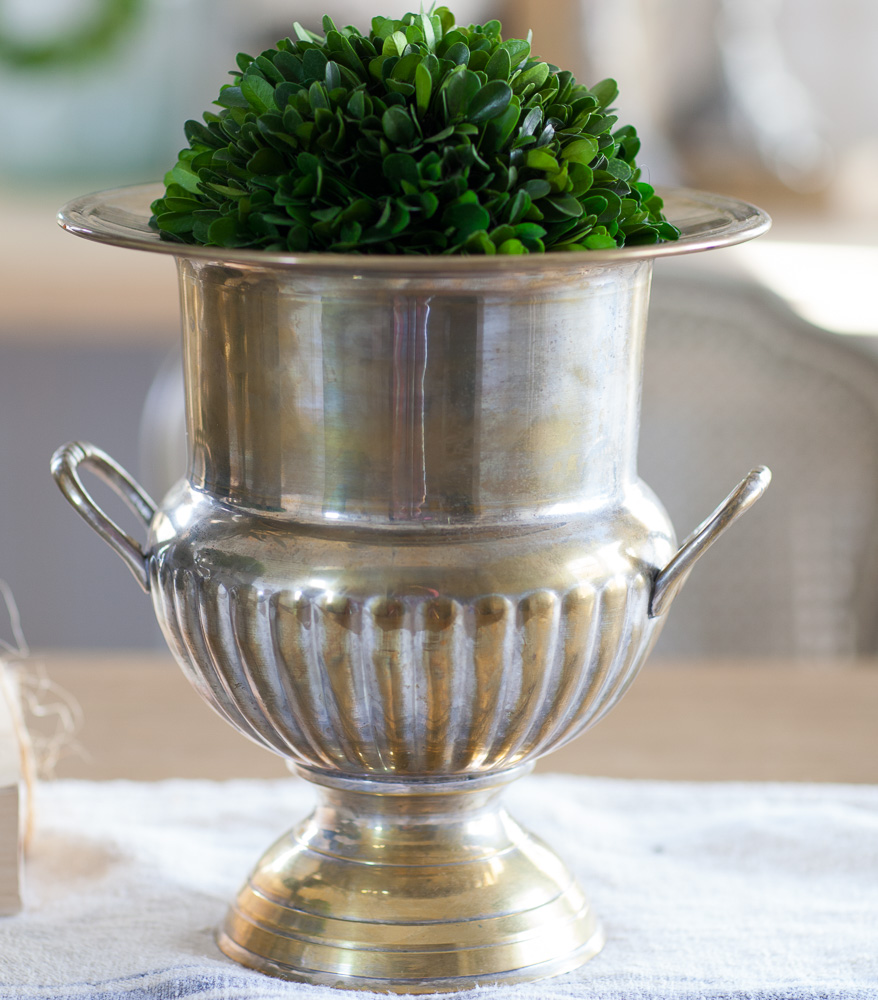 If you are taking the 'transition' approach, I think all of the blingy decor works beautifully, like this reindeer.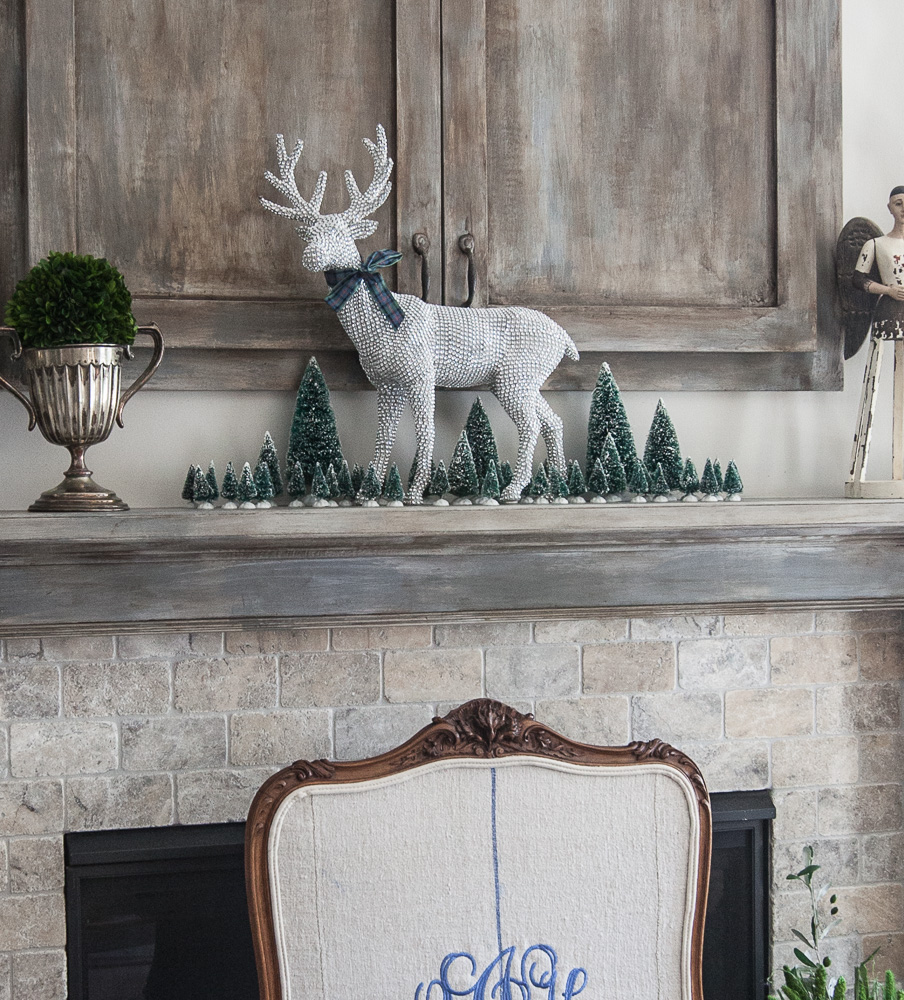 So when you take your Christmas decor down?
I have two reminders for you today.
There's only a few more days to enter my December giveaway! Just leave a comment to enter.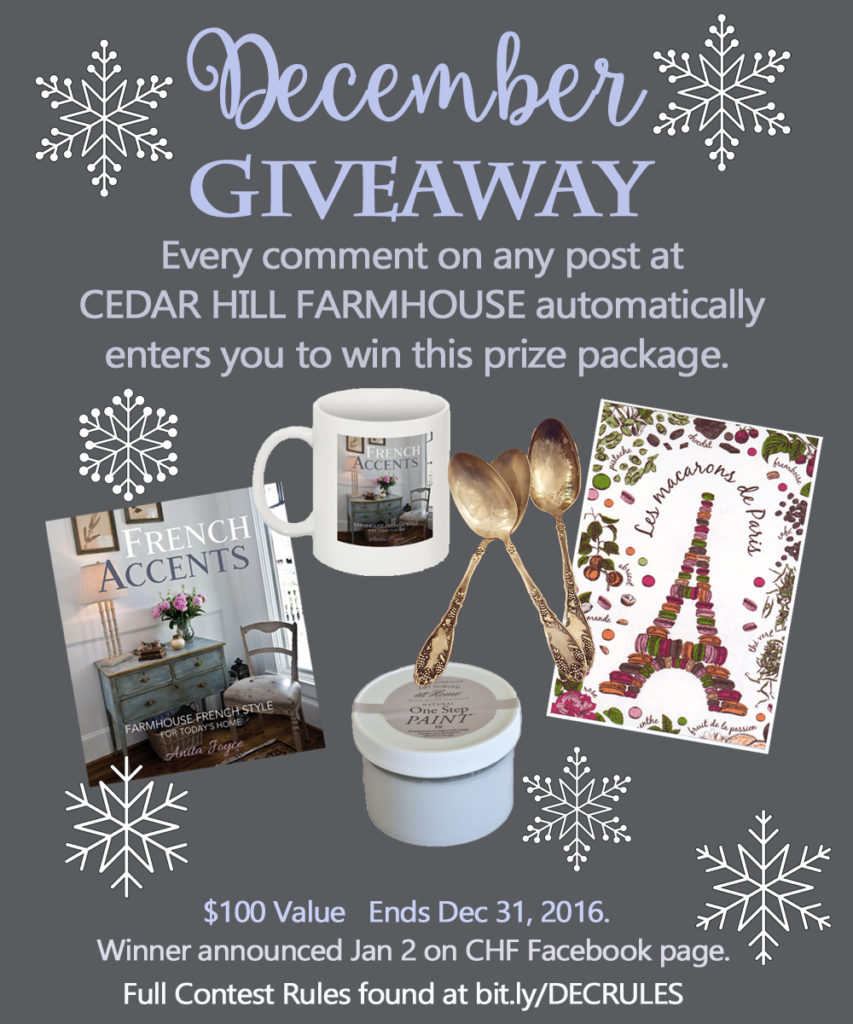 And, I have an end of year sale going on, since I have to do inventory soon. It's on what I have in stock only. Hurry the sale ends December 31, 2016. Just use discount code HOLIDAY15  to get 15% off everything in stock.
[shopify embed_type="collection" shop="cedarhillfarmhouse.myshopify.com" product_handle="in-stock"]